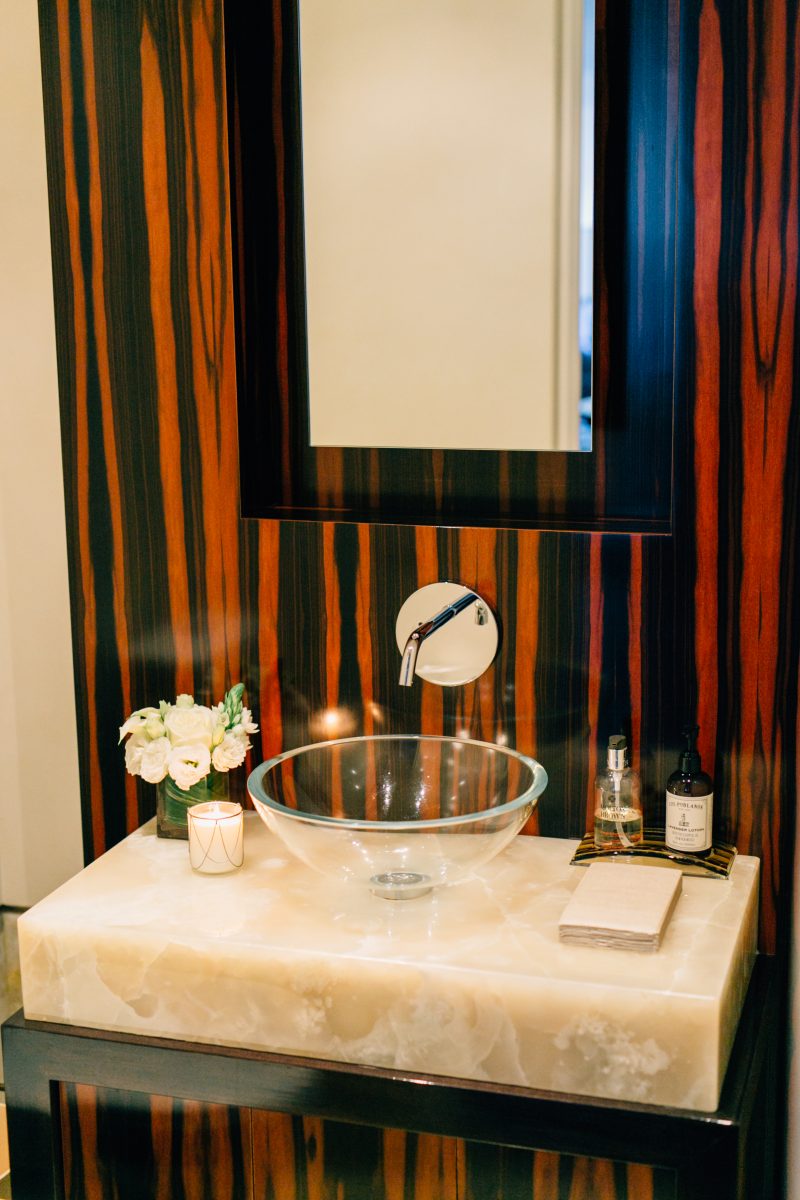 Though I don't spend much time in my powder room, it happens to be one of my favorite spots in my apartment.  Probably because it's rarely used so it always looks pristine. As weird as this may sound, I actually give thought into accessorizing the bathroom. My essentials for a well dressed bathroom are scented candles, a small bouquet of flowers, scented liquid soaps, hand lotion, paper hand towels and don't forget a pretty waste basket.  Some people prefer to display a diffuser, which I was a fan of, until I heard possible harmful side effects. Not sure what they are but my gut told me to switch to candles. If I had a lady in waiting who would iron the linen hand towels in the powder room after each use, I'd opt for these, but such is not the case. Instead I use pretty disposable hand towels which are germ free. I typically switch off between monogrammed ones and printed ones. Paper towel trays are another nice accent. It keeps the towels organized and dry so if there is any water on the sink, your towels are safe.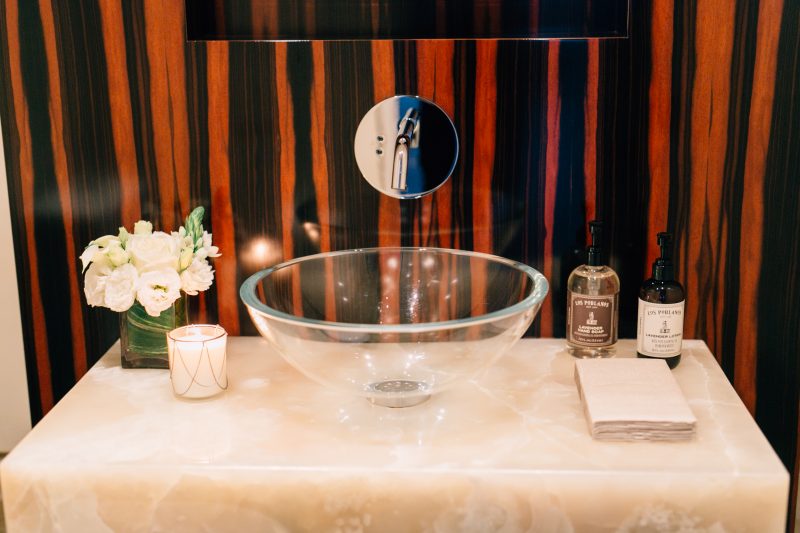 For soaps and lotions, I am a huge fan of Los Poblanos Lavender Hand Soap and Lotion. I have these soaps in my other bathrooms as well. I can't get enough of the lavender scent. They are organic and all natural and come at a reasonable price point.  Molton Brown is another great option. They offer many different scents as well as a display tray.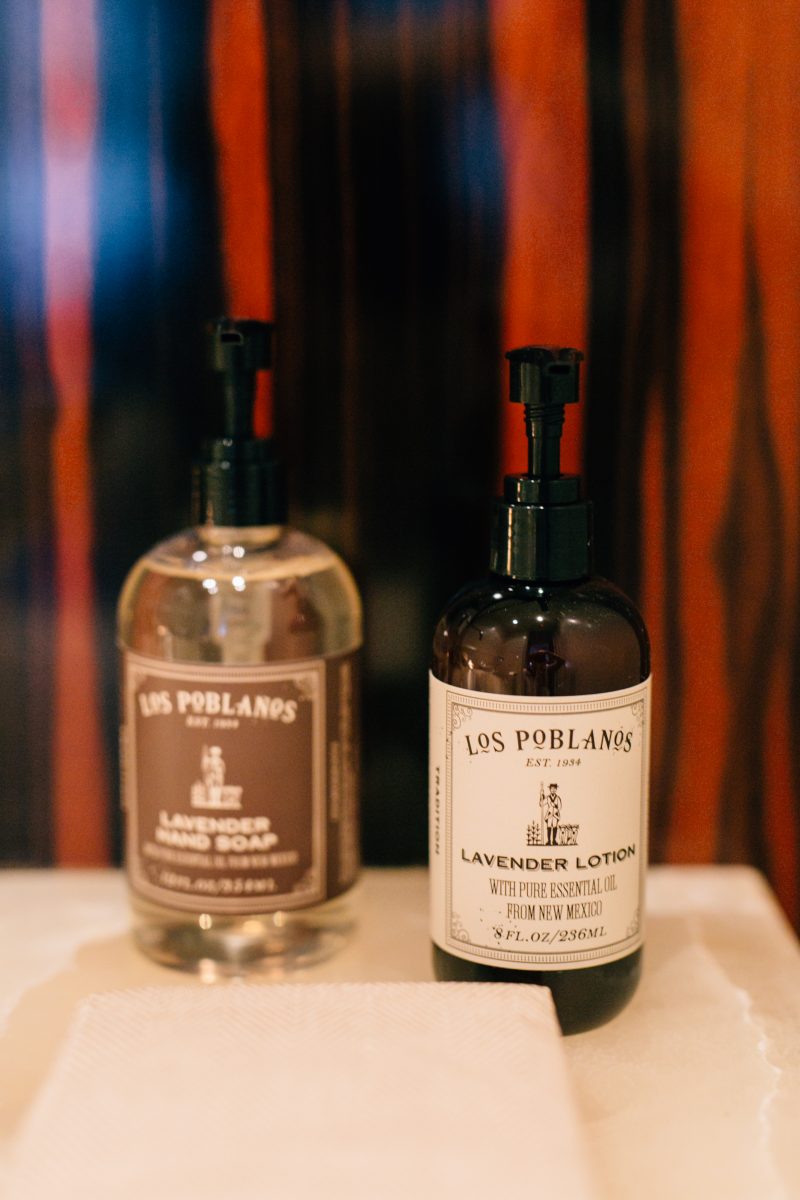 One more favorite hand cream of mine is the Velvet Hand Lotion by Diptyque.
I'm mindful not to overdue it in the accessory department as well stocked can easily translate into cluttered.
What you will never find in my powder room are terry towels, Dial liquid soap, bar soaps and Us Magazine (you can find this in my bathroom if you must).
I also make sure to stock the cabinets with plenty of rolls of toilet paper. I'd never want to be that one in a shit situation.
Flowers add an elegant touch. I suggest keeping the arrangement small and you can never go wrong with white.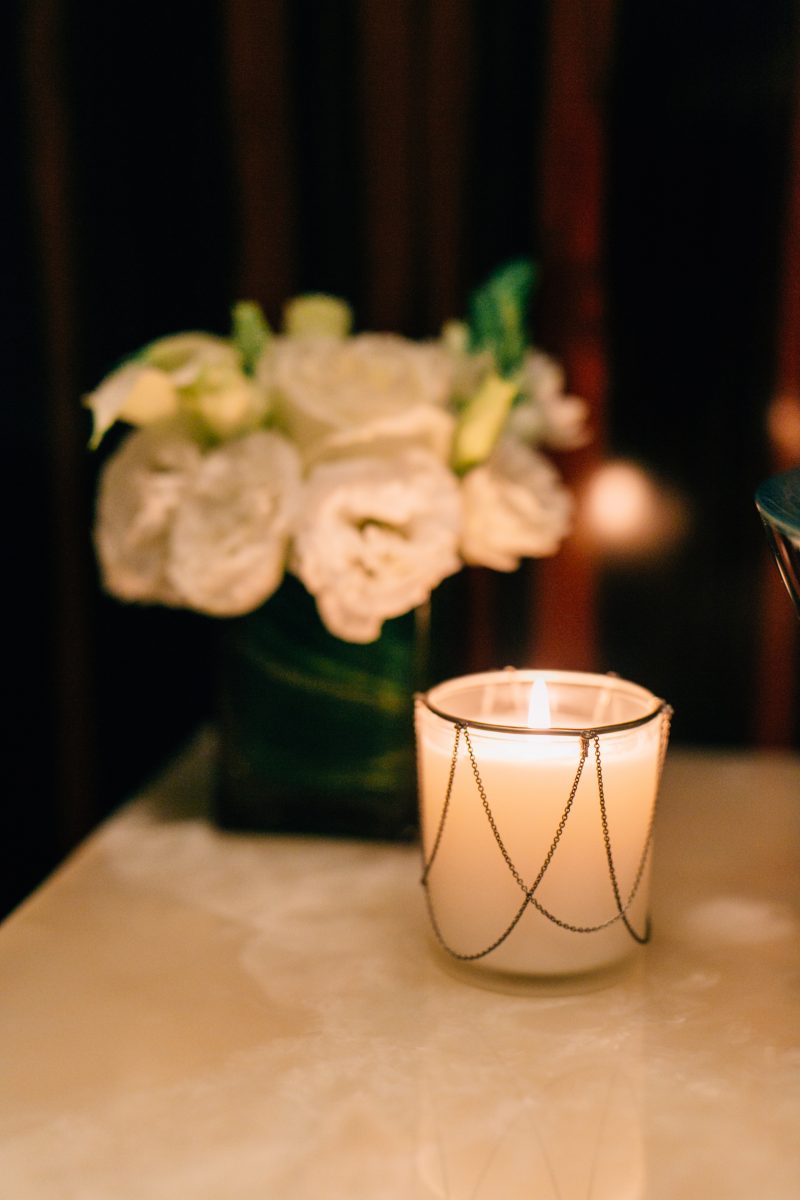 One last item in the cabinet is a Diptyique Room Spray. I hate room deodorizers but my husbands loves them and I am a wife who is willing to compromise.