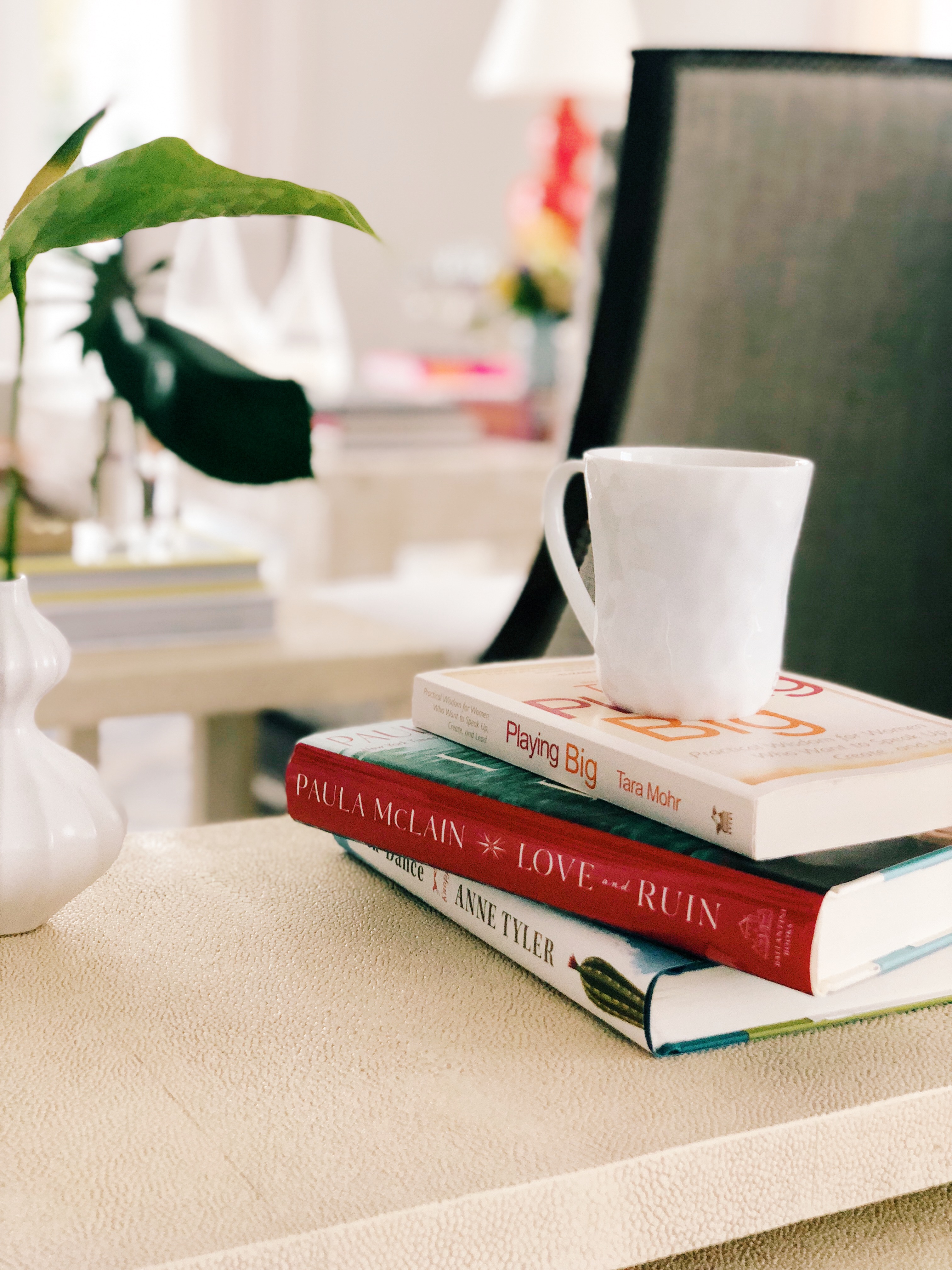 I once a saw a quote that read, "those that surround themselves with books make for an interesting person regardless of whether or not they read them all." This resonates with me because I am a book lover and often buy more books than time allows me to read. Case in point, this summer I purchased six books that I somehow miraculously thought I would breeze through – but only got through two. No matter – we have a long fall-winter season ahead. With that, I just couldn't help myself and have added seven more fall must reads to the list.
My collection covers many genres and ranges from a fashion memoir and cookbook to fiction and wellness. Let's dive in!
First on my fall must read list is Bill Cunningham's memoir titled Fashion Climbing: A Memoir with Photographs. For those of you not familiar with Bill Cunningham, he was notably a fashion photographer for the New York Times and rubbed shoulders with New York's fashion darlings. Each Sunday, the first page I'd open to in the NYT, was his fashion page where he chronicled that week's theme. I also remember him standing in the shadows of Bergdorf Goodman, snapping away.
Next on my fall must read list is Playing Big by Tara Mohr. I found this recommendation on theeverygirl.com blog. This highly acclaimed self help book empowers women to be their best self by finding their inner mentor. By getting in touch with yourself, you will have the ability to move forward. I have my share of self help books which have never made it to page one, but from what I've read, this book seems to be life changing for women, be it a stay at home mom or someone in the work force. Hello page 2.
A friend of mine recently recommended the novel, 7 Husbands of Evelyn Hugo. This glamorous novel tells the tale of a Hollywood star and her rise to the top. Think romance, mystery and friendship. I'm told this is a real page-turner.
One of my favorite books is The Paris Wife by Paula McLain, so when I came across her new release Love & Ruin, I went straight to Amazon. This historical fiction is a saga about a journalist living in Spain and her love affair with Ernest Hemingway.
I'm a big fan of Kim Kushner on so many levels. She is witty, smart and chic AF. I aspire to her effortless style of entertaining and she is a damn good cook. When Kim told me about her newest cookbook, I Heart Kosher, I immediately pre-ordered it. Kim brings the sexy back to kosher and I can't wait to get my hands on this one. For a little taste of one her recipes, see here.
Another novel on my to read-list is Clock Dance by Pulitzer Prize novelist Anne Tyler. This is a story about a woman and the defining moments in her life that lead her to a path of self-discovery. As I write this, I am beginning to see a recurring theme of the books I chose which seem to revolve around a woman's journey.
Lastly, a little food for thought if you will, Food: What the Heck Should I Eat by Dr. Mark Hyman is on my fall must read list because he attempts to clarify all the conflicting information and food myths out there. I'm constantly being inundated with the ideal healthy life style and I find the information to be overwhelming. This book offers a clear cut, in depth guide on how to achieve optimal weight and life long health.
Are there any new books on your fall must read list? Dying to try one of the ones above? Comment below!
Shop the post here: