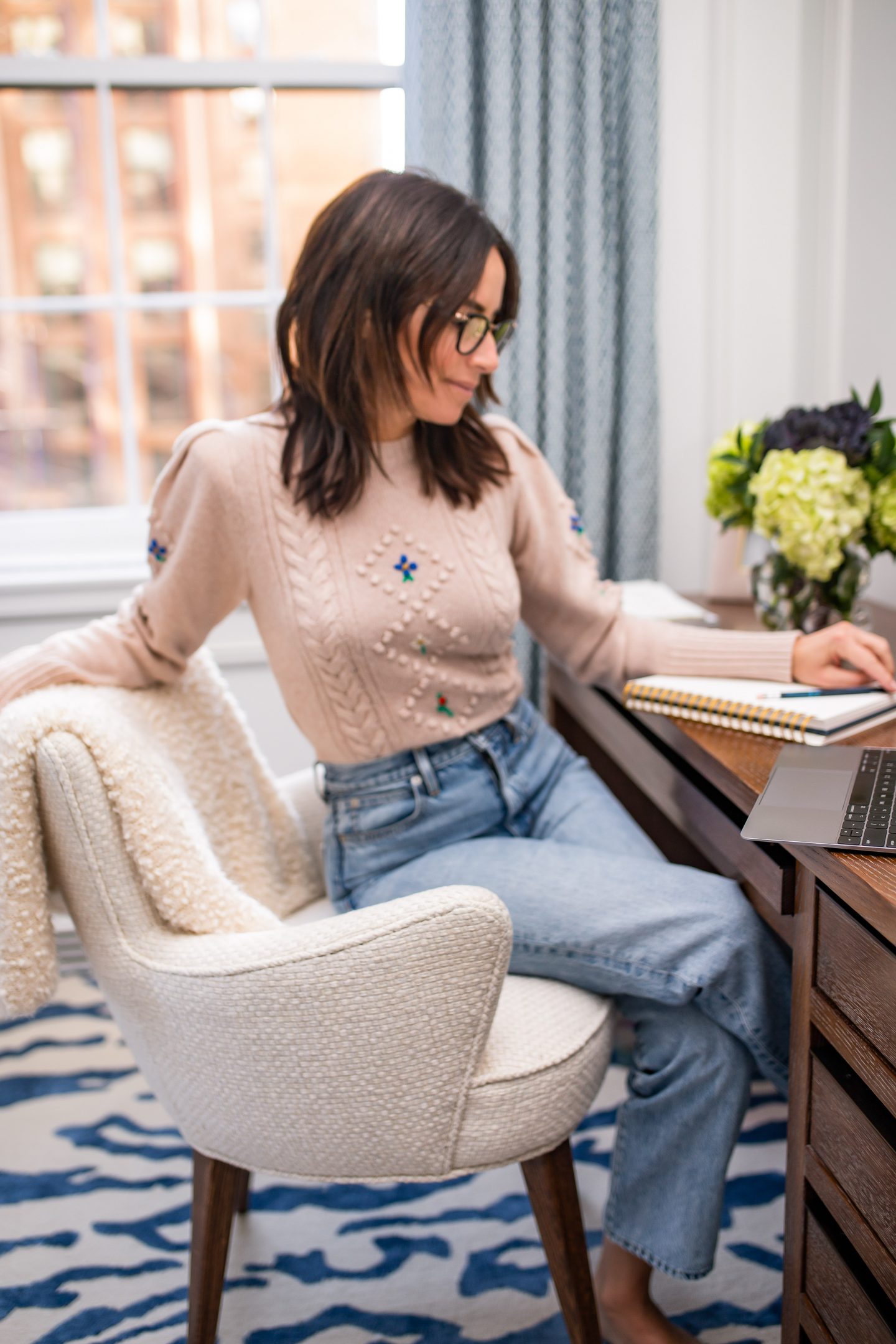 Someone recently direct messaged me asking for me to share some recent favorite finds of mine, so I thought I'd devote a blog post that includes my recent favorite books, recipes, fashion finds, etc…
If you guys approve, let me know and I can make this into a monthly post.
I am currently reading Nine Women One Dress which is a charming light read. I highly recommend it even though I haven't finished this book just yet. I am also in the middle of Anxious People which has come highly recommended but I just cant seem to finish. Has anyone read this? If yes, should I actually continue on?
I also recommend The Seven Husbands of Evelyn Hugo and Normal People which I read back in December and January.
Shop recent reads here:

Though these 2 food accompaniments are not recent finds, they're favorites of mine and you will always find them on the dinner table.
The first is Daphnis & Chloe Smoked Chili Flakes. This is a must-have spice if you like a smoky flavor and well an extra kick of heat. I sprinkle this on top of eggs, avocado toast, over chicken, fish, you name it!
Over the summer, I was introduced to this homemade chipotle aioli sauce by El Mercado and it is heavenly. I add this to basically everything I might use the smoked chili flakes on. It's also wonderful eaten with burgers and pickles – freakin' delicious
Speaking of food, we have been eating these 2 chicken recipes on repeat and I simply can't get enough.
The first recipe is a Za'atar Chicken Bowl Recipe. It's out of control tasty, especially if you like Middle Eastern cuisine. This recipe also includes a cauliflower rice pilaf side and tahini sauce so it's a meal unto itself – super satisfying!
The next recipe is Gwyneth Paltrow's Sheet Pan Chicken Curry. This is another healthy yet satisfying dish. You obviously have to love curry as my husband and I do. My daughter tolerates this dish but my son won't go near this with a 10-foot pole so I just make breaded chicken cutlets on nights that I serve this. Oh, and the pickled onion gives the dish the perfect punch and crunch!
I also thought I'd include some recent fashion purchases.
Lately, I've been really into the brand Rixo and purchased this Rixo red floral print mini dress about a month ago. I always love a 60's mini style and then give me a mandarin collar and I'm completely smitten. For more dress options, you can check out last week's post, 37 Dresses.
I also scored this orange/yellowish Rixo scalloped printed cotton blouse with a gingham/rose print. I've been wanting this kind of relaxed style shirt with an open collar for a while now and this lightweight vintage yet sweet style is a perfect choice.
While I was in Miami this past month, I checked out the Isabel Marant boutique in the Design District and I came away with this bohemian white Anglaise cotton top. I always love a little eyelet in my life and of course a little crop. The style is a loose fit – flattering yet forgiving.
I'm also a sucker for denim, so naturally, I just had to try on these lightweight paper-thin high waisted denim jeans with a paper bag waist detail. I'm not sure just yet if I will style these rolled up at the hem or if I will shorten them right above the ankle, but either way, I am sure that I will live in this comfortable pair that drapes beautifully on the leg.
Shop fashion finds here:

Someone recently asked me to share what vitamin supplements I take. I find that vitamins are very specific to one's personal health so please consult with a doctor or practitioner before beginning any kind of regimen.
That being said, I find L Methionine to be helpful with my hair growth, especially at my hairline. I also find my nails to be the strongest they have been in a long time. It is recommended that one should take supplements consistently for 3 months before seeing any real change in hair.
Though this isn't a supplement, I thought I'd add some tips on how to use a smudge stick since it falls into the category of wellness and self-care. I asked none other than the dynamic duo Kara Ladd, founder and CEO of Boundless Creatives, and Alyssa Breiloff, head of content and community, to share some valuable tips and here they are!
SMUDGING TIPS:
Open windows and light your sage bundle – sage cleanses energy.
Ask that anything negative not serving you in your life or in your space to kindly be removed
Blow out the sage and wand the smoke over your body, then circulate the sage clockwise each corner of the room/home and then bring it to the window
Close the window & infuse your space with positive energy

This can be an essential oil, scented candle, or spray you love
Or this can be palo santo – which brings in positivity and protection
This set is important as sage cleanses all energy – so you want to bring something positive back into the space.

Source your smudging tools from a sustainable source that does not harm the planet and that also honors its ancestral sacred practice. We love & trust Energy Muse & Anima Mundi

Practice mindfully and intentionally as smudging is an indigenous ceremonial ritual
So here you have it!
I hope you enjoyed this month's recent favorites round up. Drop a note below if you'd like to see more of this kind of content next month!
xoxo,
Shop the post here: