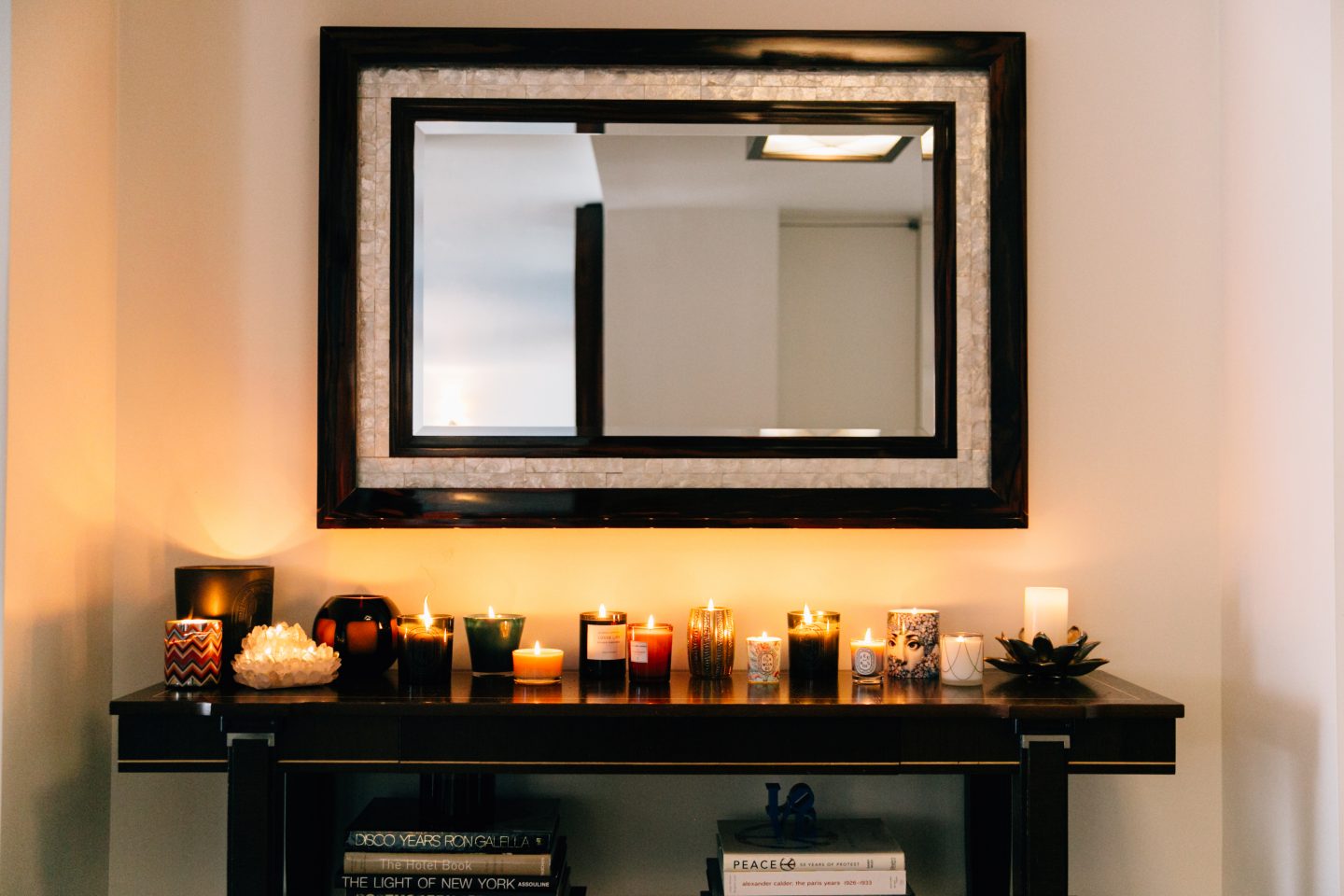 Over the years I have amassed an impressive collection of candles. Most were bought at specialty boutiques, on my travels and others I received as gifts… I can never have too many!  Candles add warmth, character and ambiance to any space, not to mention a wonderful scent.
I often light them in the bathroom and bedroom in the evenings to add calm, serenity and set the mood (wink wink). When I entertain, lit candles are a must. I typically set a few on my entrance table and then sporadically around the house. Don't be afraid to light multiple scents from different brands together. It gives an eclectic and sexy feel to any room. I love an array of lit unscented candles interspersed with flowers on the dining room table to add a bit of intimacy and glamour. They also make for a unique decorative accent to ones home. I place them on top of stacked books and on shelving units.
For the dining room table, Simon Pierce makes wonderful glass tea light holders that adds a nice glow and Katheryn McCoy makes beautiful quartz votive holders.
My all time favorite go to scented candle is Feu de Bois by Parisian Brand Diptyque. This woody aroma as the name suggests in French (wood fire), is as close to what it must feel like to have a fire place. I am also a fan of Missoni candles, Byredo and most recently Lola James Harper.
Whatever your favorites are, get your candle glow on and light that fire!