This past fall, I purchased a pair of army green A.L.C. lace up ankle pants (full length on moi) in a stretch cotton fabric. I loved the high waisted style as it accentuates the waist and the lace up adds an interesting detail. I wore them causally with sneakers and then a bit more dressed up with knee boots. They hit all the right notes – comfortable, fashionable and at a great price point I may add. This is why I was uber excited when I came across a spring summer version in off white. I bought them at Intermix in Atlanta and wore them like a true fashion whore the following day in Charleston. I paired mine with an older A.P.C. striped sweater, Kitsune blazer and my favorite platform Saint Laurent sneakers.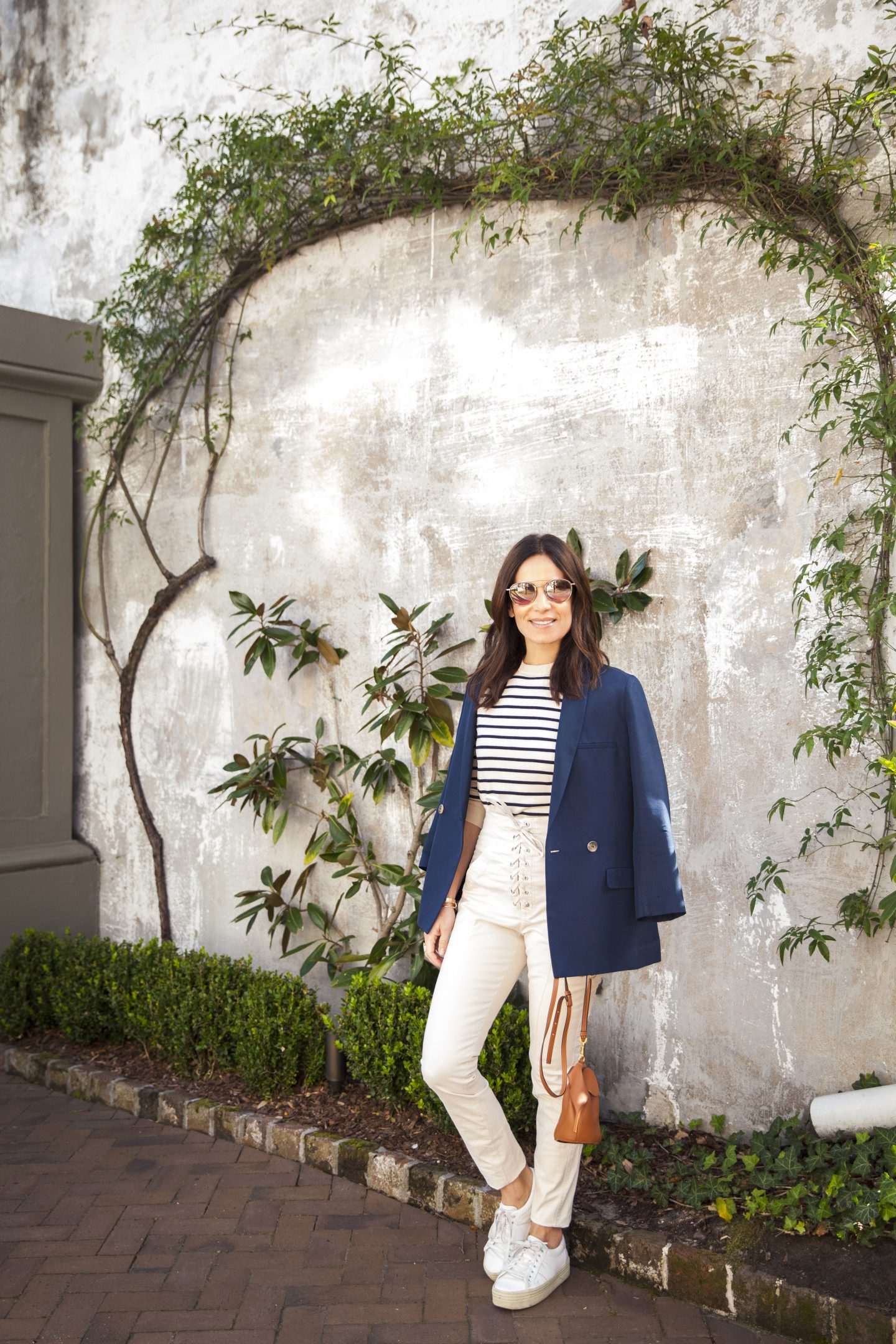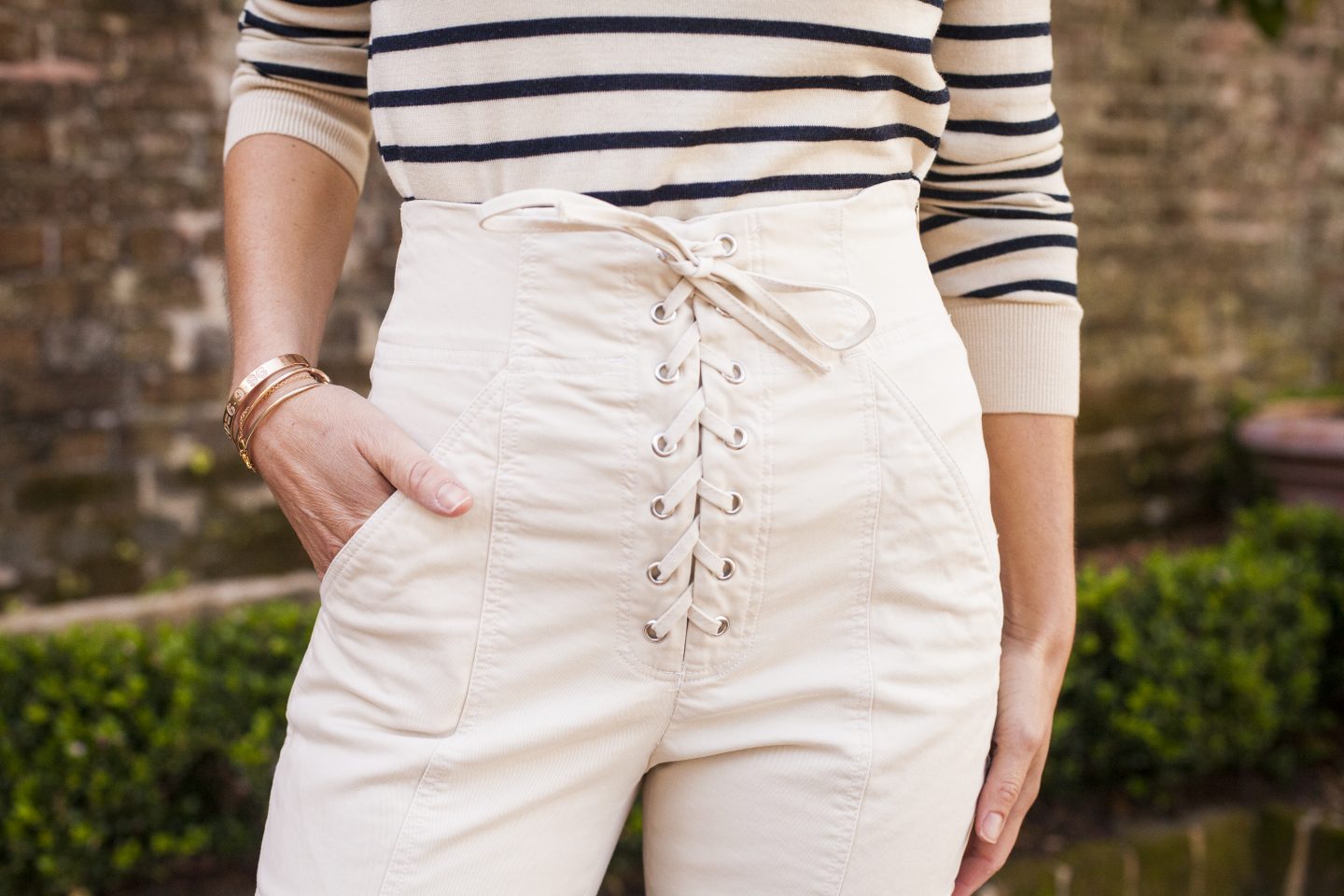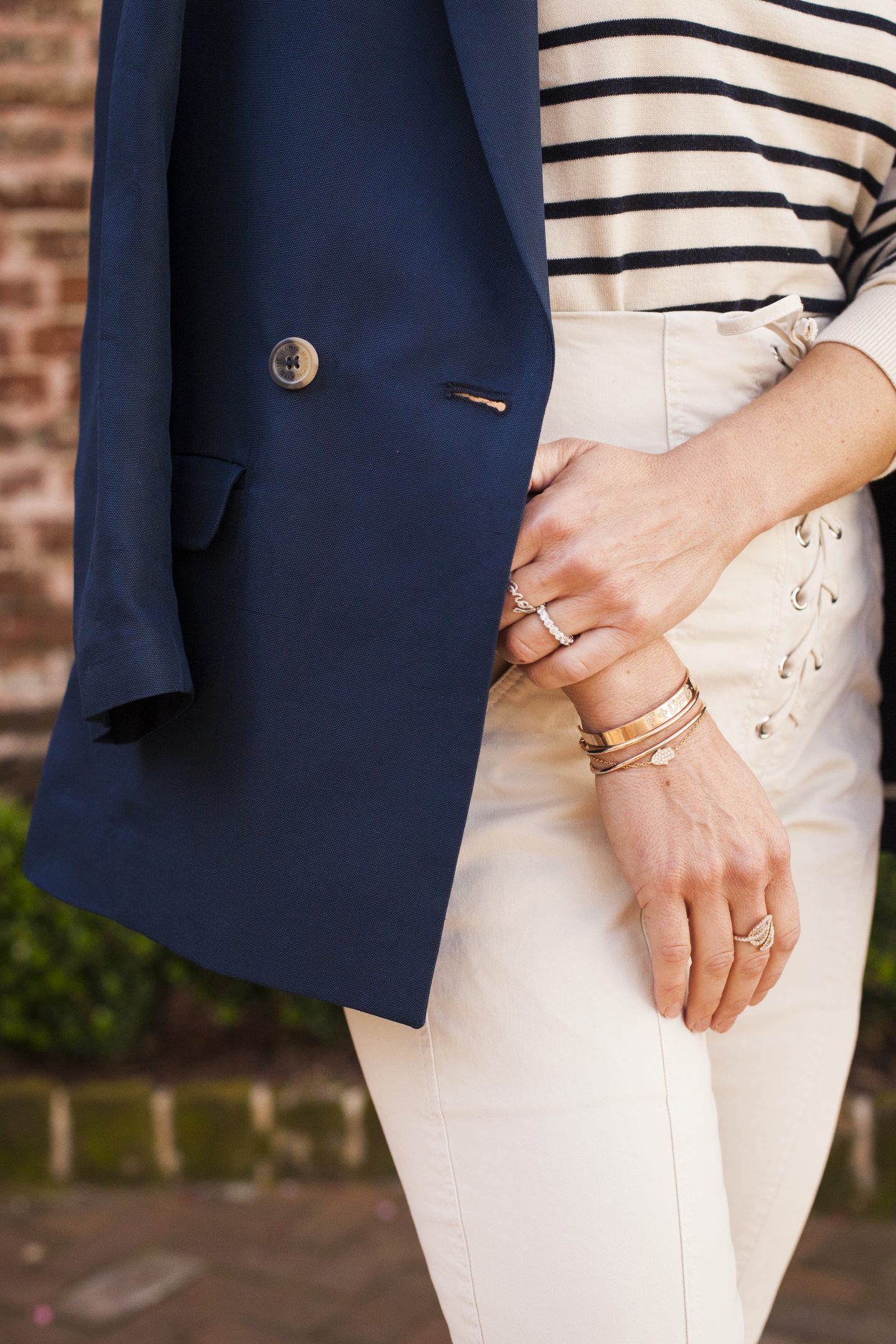 Blazer: Kitsune|Striped Sweater: A.P.C.|Jeans: A.L.C.|Sneakers: Saint Laurent|Bag: Loewe|Sunnies: Barton Perreira
Confession: In addition to the pants, I also purchased a rust Theory sleeveless halter sweater. I love the color with my skin tone and works well as another spring transition piece. Was a great layering top for my high waisted Rachel Comey jeans and blazer. I wore it tucked in to up the cool factor. I wore this day 2 of my Charleston travels. Nothing like a buy/wear purchase!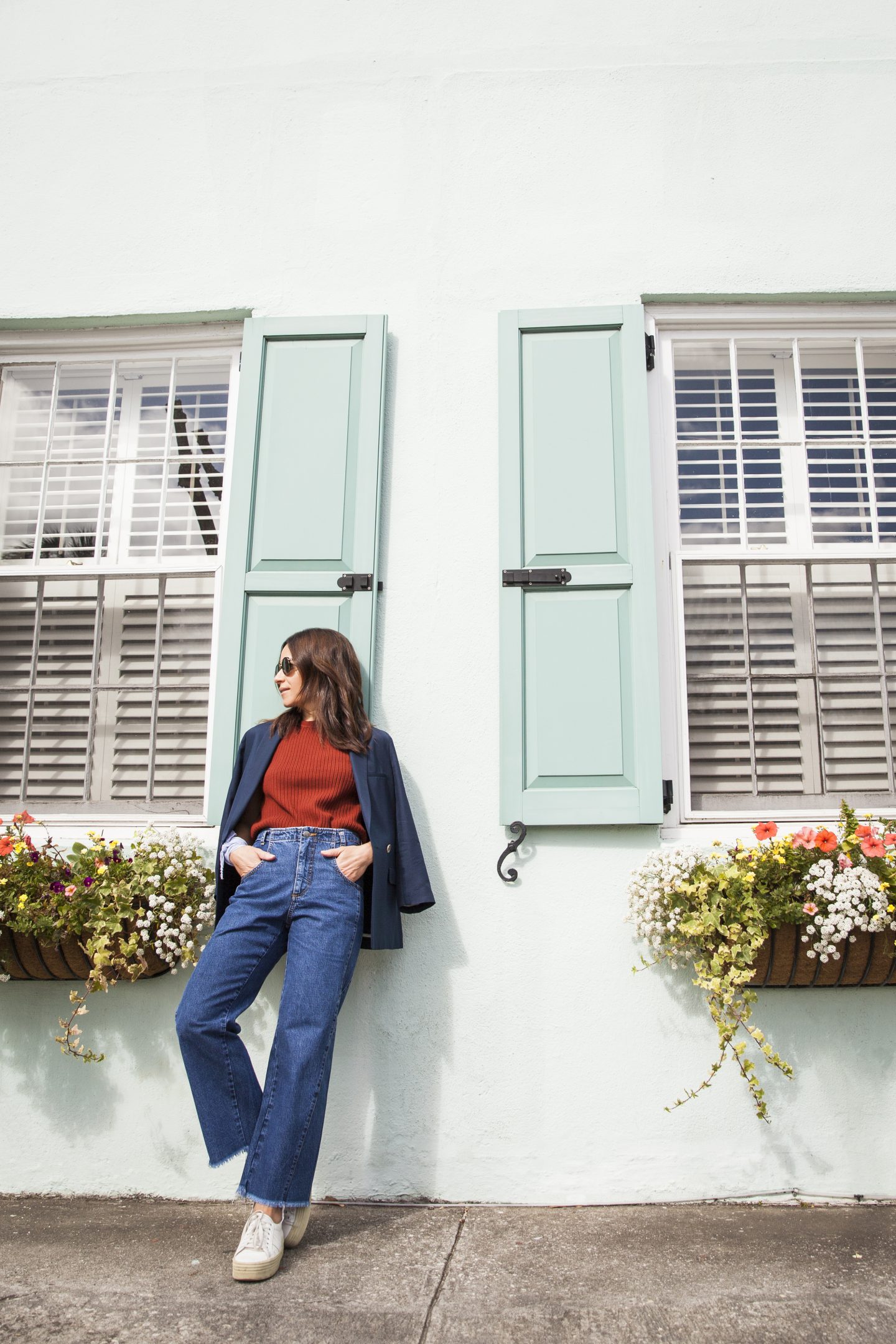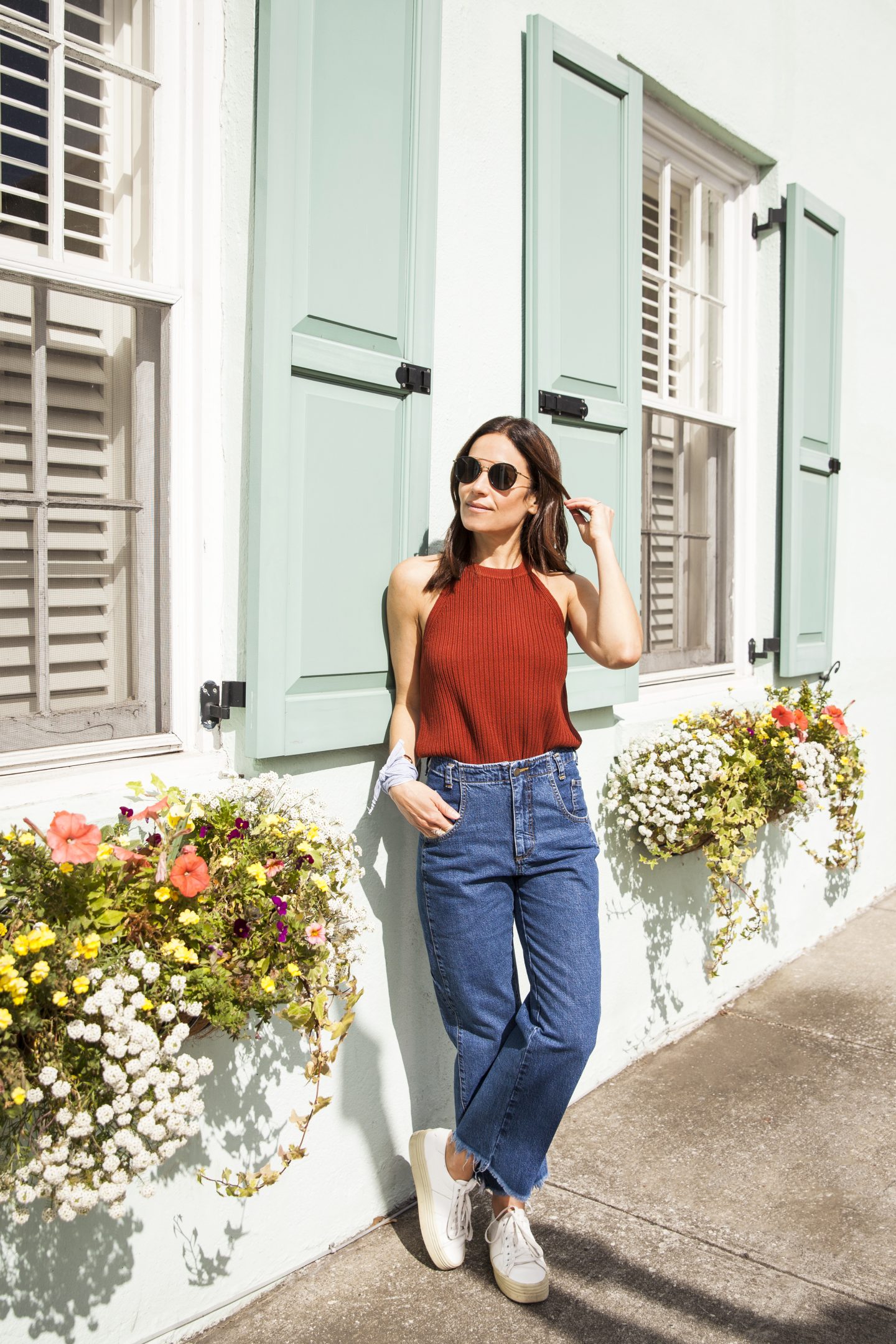 Blazer: Kitsune|Sweater: Theory|Jeans: Rachel Comey|Sneakers: Saint Laurent|Sunnies: Celine| Scarf: Donni Charm