Nail art is a creative way to express yourself and give fingernails some character without any long term commitment. They also make for a great conversation piece!
Just two weeks ago, I visited the Valley Nail Salon's Upper East Side location with my daughter Sonia. The salon also happens to be located on the second floor of one of my favorite lunch spots, Amaranth.
The nail art options at this hip joint are endless and the staff is super helpful and enthusiastic in helping you find the perfect choice.
I chose a gel manicure and was super stoked about this chip free option. For nail art, I chose a bright and cheerful rainbow and cloud. Perhaps I was channeling my inner child at the moment. My daughter, on the other hand, chose a sophisticated interpretation of a Cy Twombly painting. I wonder what a psychoanalyst would have to say about our choices?
I enjoyed the clean and cozy vibe of the salon and made for great girl time.
Nail art continues to trend for spring and regardless of what you choose, you will be en point with art at the tip of your finger. I've always been a square girl (only as it pertains to nails) but almond shaped nails ruled the runway and can spotted on most fashionistas.
Pastels and sorbets are the colors of the season and the direction I'll take come summer. However, shades of green and grey are also du jour, so lesson of the day – individuality rules!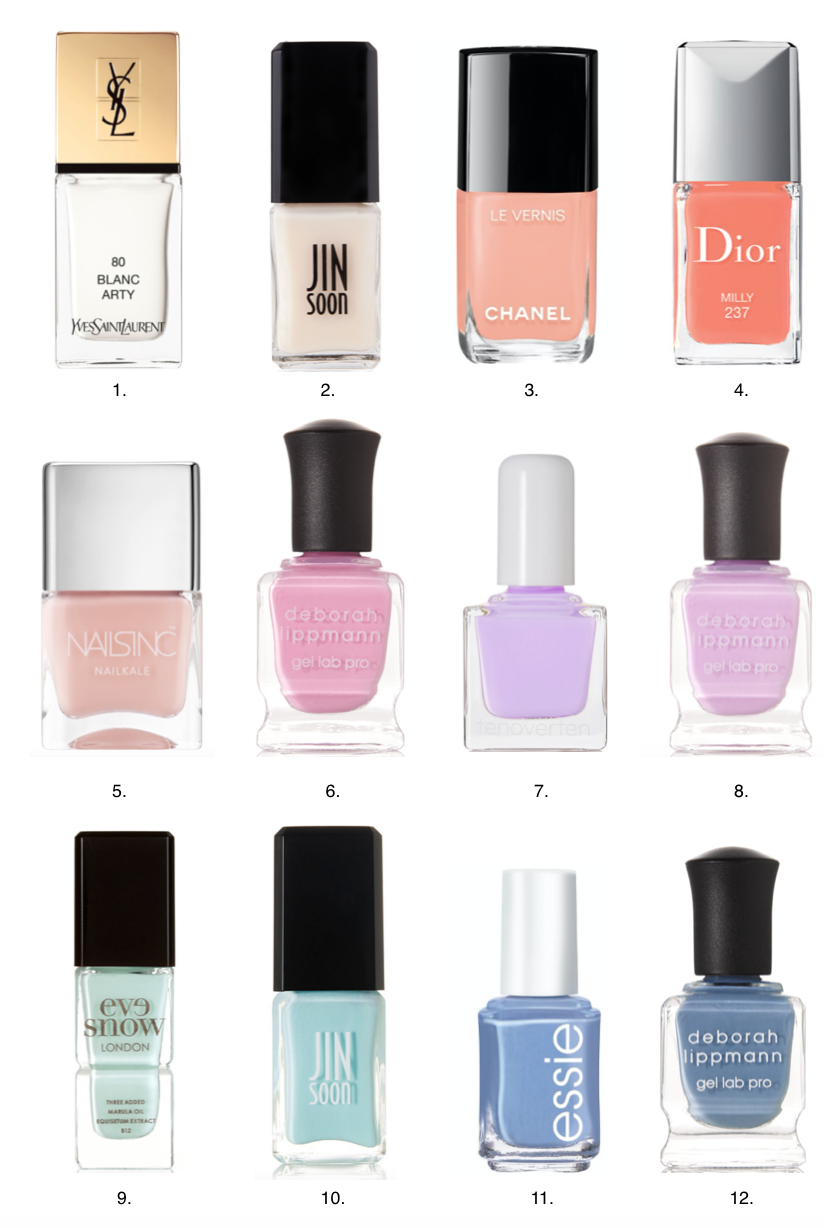 1. Yves Saint Laurent – Blanc Arty
2. JINsoon – Doux
3. Chanel – Tulle
4. Dior – Milly 
5. Nails Inc – Chelsea Embankment Mews
6. Deborah Lippmann – Beauty School Dropout
7. TenOverTen – Prince
8. Deborah Lippmann – The Pleasure Principle
9. Eve Snow – Nouveau Riche
10. Jin Soon – Peace
11. Essie – Lapiz of Luxury
12. Deborah Lippmann – My Boyfriend's Back