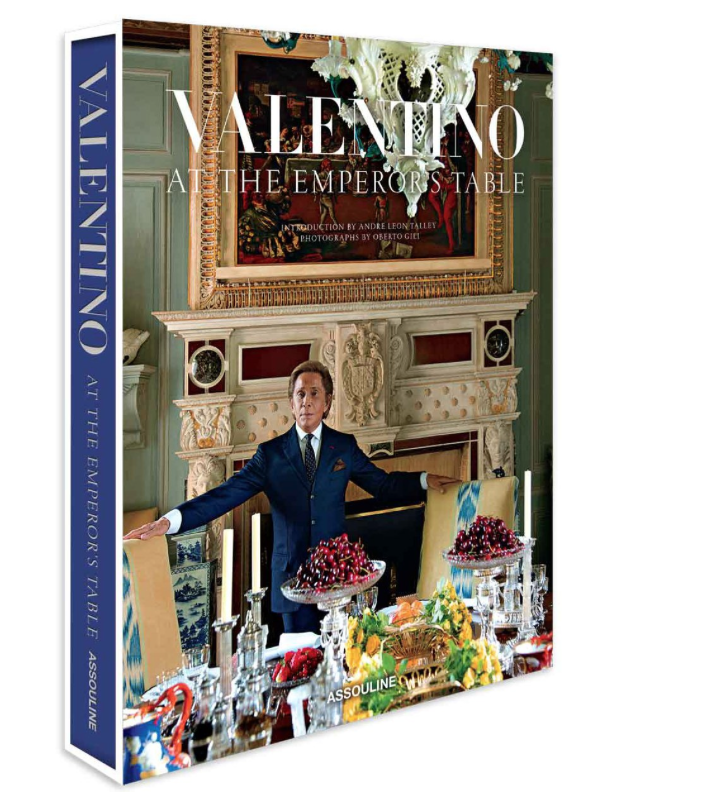 I don't entertain as much as I'd like to but when I do host dinners, I absolutely take pride in creatively setting my table with beautiful flowers, candles and ambient lighting.
I am always on the look out for inspiration so I am excited to check out Valentino's new coffee table book, At the Emperor's Table.
The book contains many photographs of his gorgeous table settings in all of his 5 residences and some of his special recipes.
Valentino pays similar attention to his elegant table as he does to his fashion designs.
Whooaah!!!