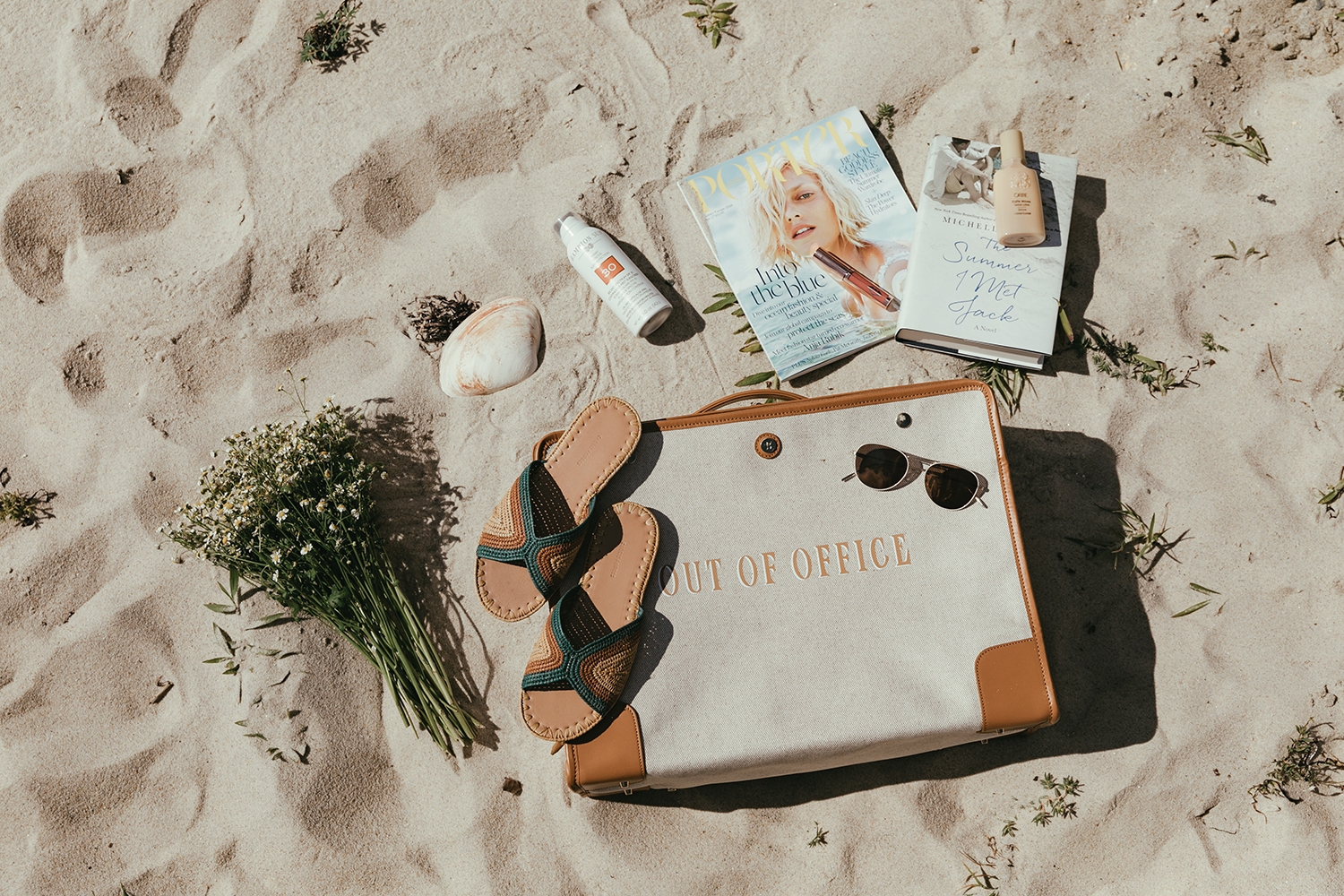 I'm always on the look out for the newest travel beauty products but when I have a vacation on the horizon, I get into super serious beauty shopping mode. Especially on vacation, I want to look and feel my best, a bit more of a challenge after a flight. Luckily, there are just the right travel beauty products to achieve a refreshed, well rested look that will having you questioning, "What flight?"
Unless I'm traveling carry-on only, my cardinal rule – I'll never sacrifice beauty for the sake of space.
I'm always guaranteed to find a highly curated selection of the latest beauty product must haves on Net-a-Porter. I may pass something in a boutique yet move right along but when I find it on Net-a-Porter, I know I'm on to something. They definitely have a highly curated selection of all things fashion and beauty.
Some products come with me on board as I use them in flight for on the spot rejuvenation while others get tucked away in my luggage for destination pampering.
Trying to ensure some sleep time in flight, I rely on a good eye mask and some melatonin. This 100% silk eye mask by Slip should be the first step in any in-flight beauty routine. For some extra calm, I have my eyes on this all natural Deep Sleep Pillow Spray by This Works.
Who could resist taking these Instagram worthy shooting star eye masks by KNC Beauty? These retinol infused eye masks are all natural and take the term star quality to a whole new level. Perfect for an in-flight pick me up.
I have a girl crush on Aerin Lauder and her Aerin Rose Water Refreshing & Setting Mist is the perfect way to hydrate and refresh and glow before landing. If it's good enough for her, it sure is good enough for me.
Regardless of when or where, my Oribe Shampoo for Moisture and Control always comes with me. This paraben free, moisturizing hair product is one of my essentials.
I only use paddle brushes and this white one by T3 is on my to-buy list. Who can resist this chic white detangler?
Hampton Sun Mist Sunscreen is another travel staple of mine. I've been using this product for years and never leave home without it.
One of my favorite perfumes – Frederic Malle's L'eau d'Hiver, comes in travel size bottles. How genius are they? This clean light powdery scent with a hint of iris and citrus is an essential, plus I get so many darn compliments on the scent.
I'm a fan of Natura Bisse products and their C + C Vitamin Eye Gel is the perfect antidote for fine lines, wrinkles and dark shadows.
No beauty junkie could possibly resist this Sarah Chapman facial massager. This tool aids in lymphatic drainage, reduces puffiness and help alleviate facial tension. These 48 massaging nodules look like daisies to me and therefore irresistible – driving me Miss Daisy crazy.
Though I normally wouldn't tote along a jar of body scrub, I am a sucker for eucalyptus and this one by C.O Bigelow is perfect for a little apres sun spa time.
In Transit Camera Close Up seems like magic in a bottle and I'm definitely trying this ASAP. This product boasts its ability to moisturize, relieve tired skin, brighten, plump and leave skin dewy – no magic wand necessary. Also, travel size friendly…
Last but not least, you're never fully dressed without a smile and good breath. This chicer than chic Italian mint flavored mouth wash by Marvis will leave you kissable. Doesn't get better than that!
What are your Net-a-Porter travel beauty favorites?
Shop the post here:

This post was written in collaboration with Net-a-Porter and Rewardstyle. All thoughts and opinions are my own.