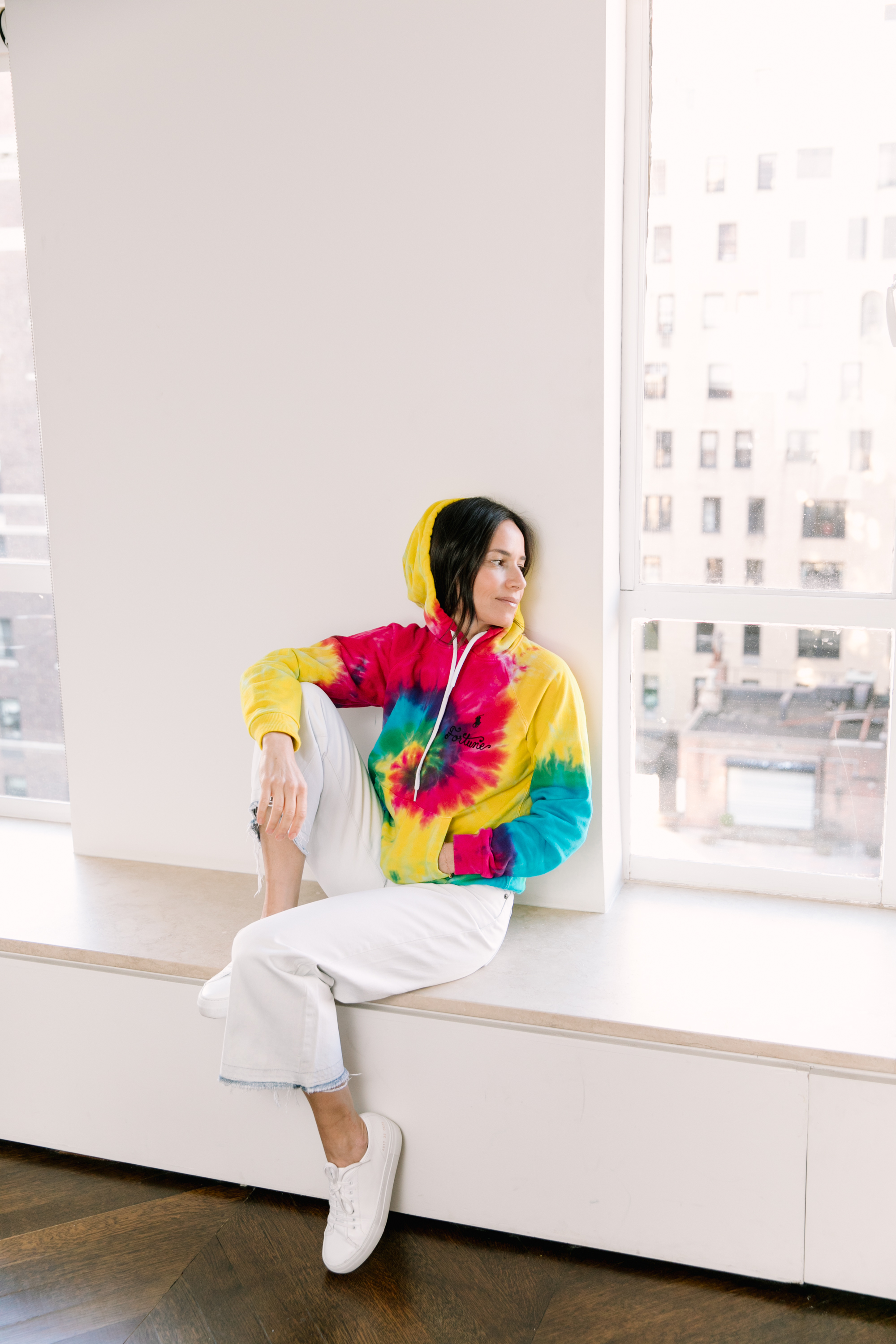 There's a reason why everyone is saying this sweatshirt is to dye for. Thank goodness for teenage girls. While I was shopping with Vivian in L.A. over Presidents weekend, I saw her gravitating towards tie-dye sweatshirts and knew something was up. When I was invited to a Ralph Lauren launch of their tie-dye clothing collection at The Westside Boutique a few weeks later, I was like, yeah, I'm on to this. I was gifted this sweatshirt which they monogrammed, snagged the sweatpants and preordered this pastel tie-dyed button-down shirt. Leave it to Polo to lead this trend for the spring season. They took their classic pieces, i.e. the cable knit sweater, and the collared tee and added a 70's retro-inspired print. Well done!
Shop the Ralph Lauren Polo tie-dye clothing collection here: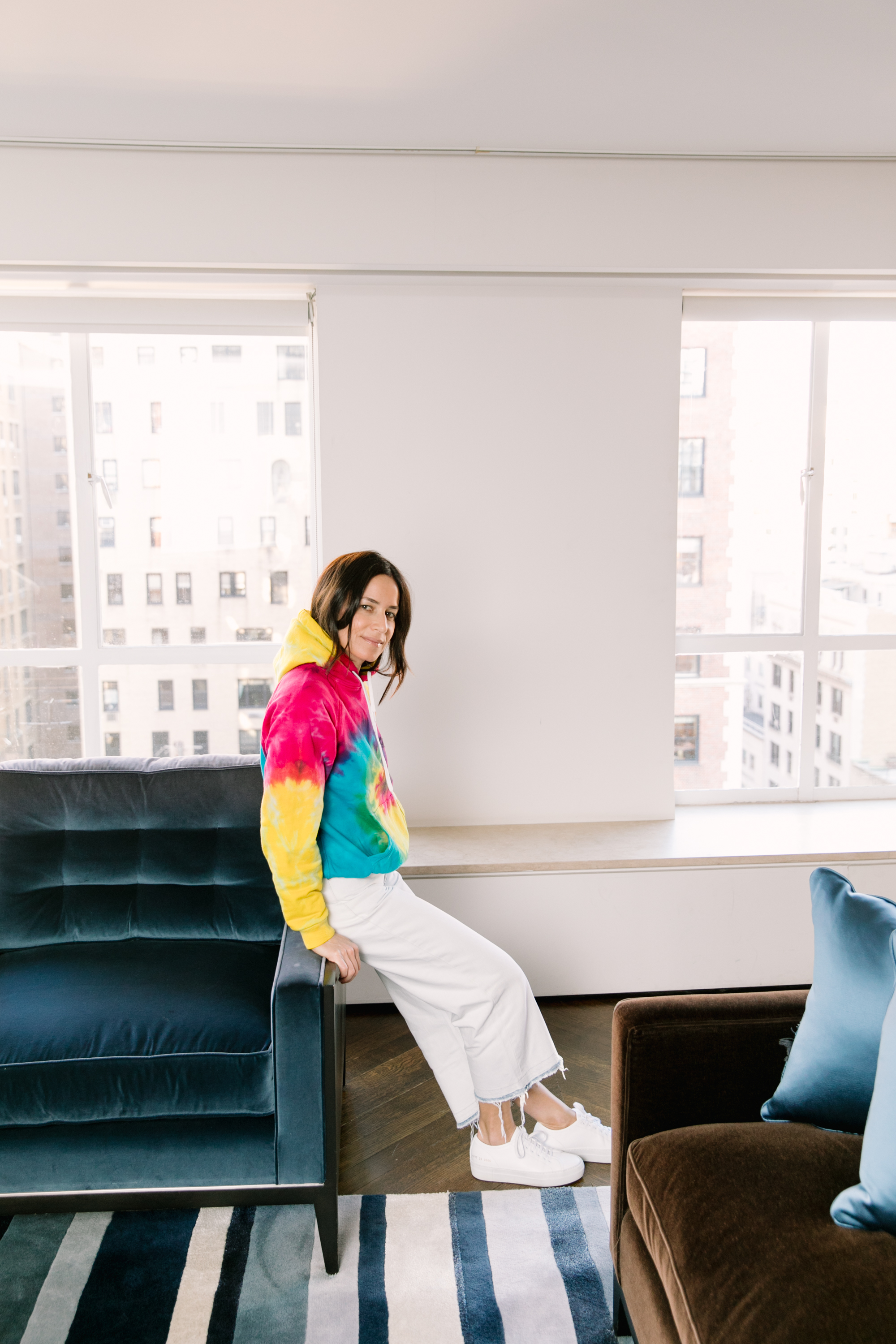 Clearly, tie-dye is trending for spring in anything from bathing suits to cashmere sweaters. 
It's colorful, bold and perfect for adding that fun pop of color after a winter of blacks and grays.
I am loving the bold tie-dye print pants by R13 which I'll pair with a white button down or cropped tee and some white kicks to keep me from looking too psychedelic. Cotton Citizen makes some vibrant sweatshirt and tee options as well.
Shop bold tie-dye clothing here:

If you prefer your tie-dye soft and subtle, Stella McCartney makes a baby blue and white tie-dyed tee, Ellery makes a sweet yellow tonal and pink fitted tee and Tome make a button down baby blue and yellow shirt all worth checking out.  My favorite is this lavender and white side knotted statement tee by Paco Rabanne. While the tee states Lose Yourself, you can be sure to find me in this one all summer long.
Shop subtle tie-dye clothing here: