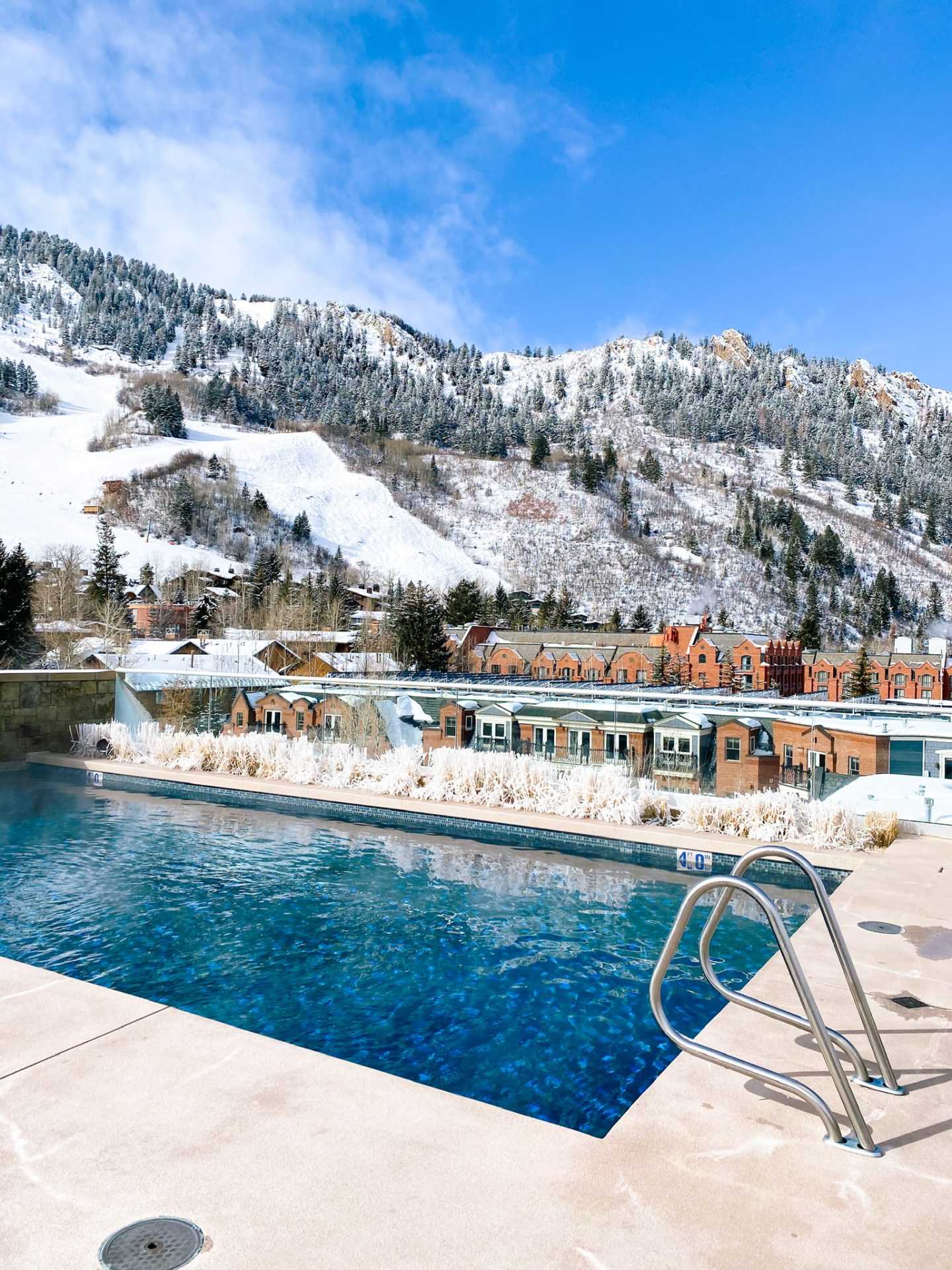 If I was asked to describe myself, spontaneous would not be one of the adjectives I would use…save for this past week when my husband, son, and I traveled to Aspen with two days' notice.
As an ambassador of Embark Beyond, I was presented with a last-minute opportunity to travel to Aspen, one of my favorite towns, to stay at The luxe Little Nell. How could anyone resist?
Without batting an eyelash, we packed our bags, literally the night before, (a first for me), and off we were for a 5 night 4-day winter wonderland getaway.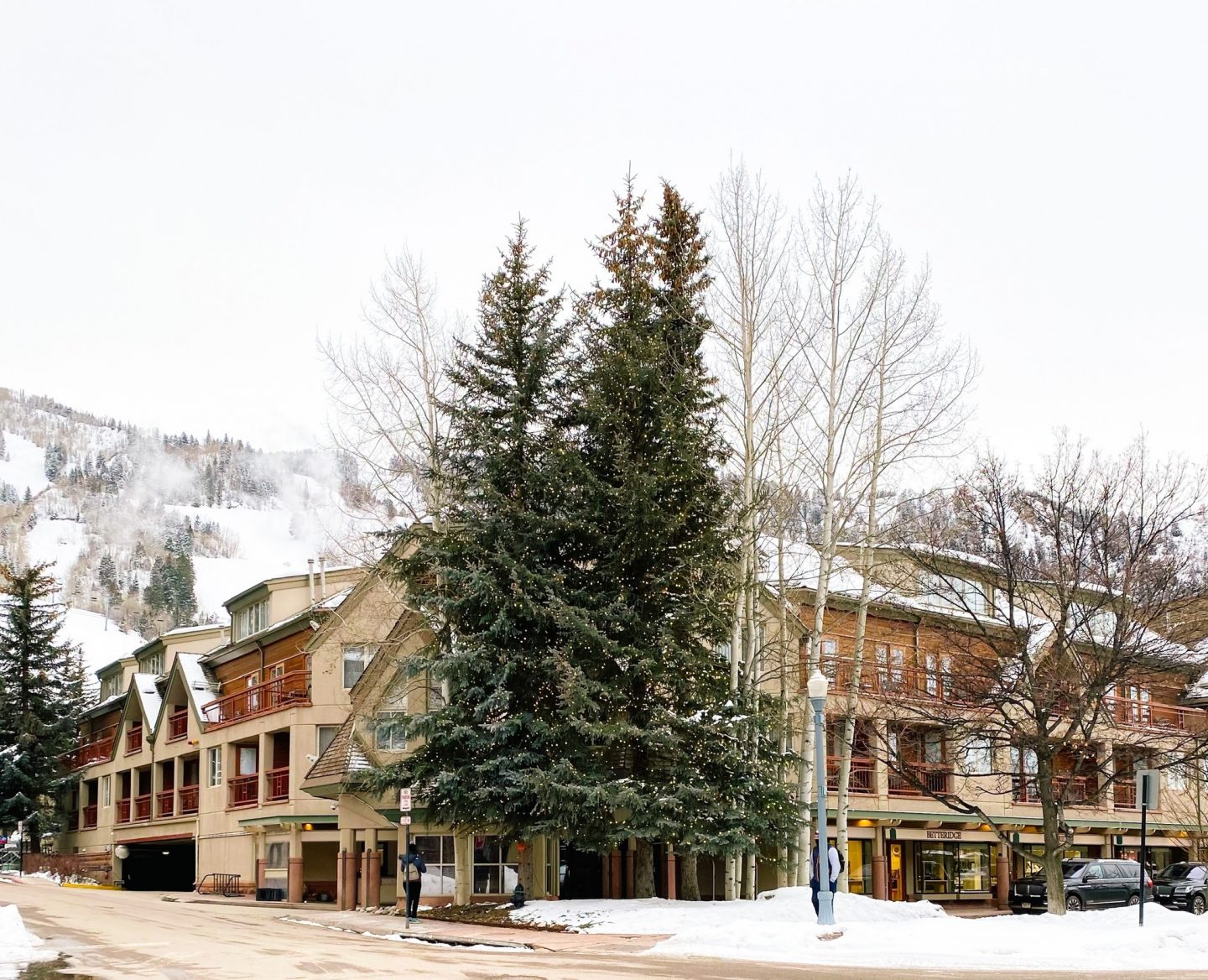 Upon arrival, we were shown to our spacious junior suite with a premier town view and picturesque mountain backdrop.
Our room was a spacious 600 square feet and included a plush king bed, sitting area by a gas fireplace (think après ski cocktails) as well as a dining room table/couch which also served as a workspace/daydream about moving to Aspen alcove.

There was plenty of closet space (major) with a separate area ie cubbies and hooks for our ski gear.
Our marble bathroom came with double sinks – important, heated floors and enough towels so that I didn't have to call housekeeping on the daily requesting more washcloths for example – yes, it's all in the details.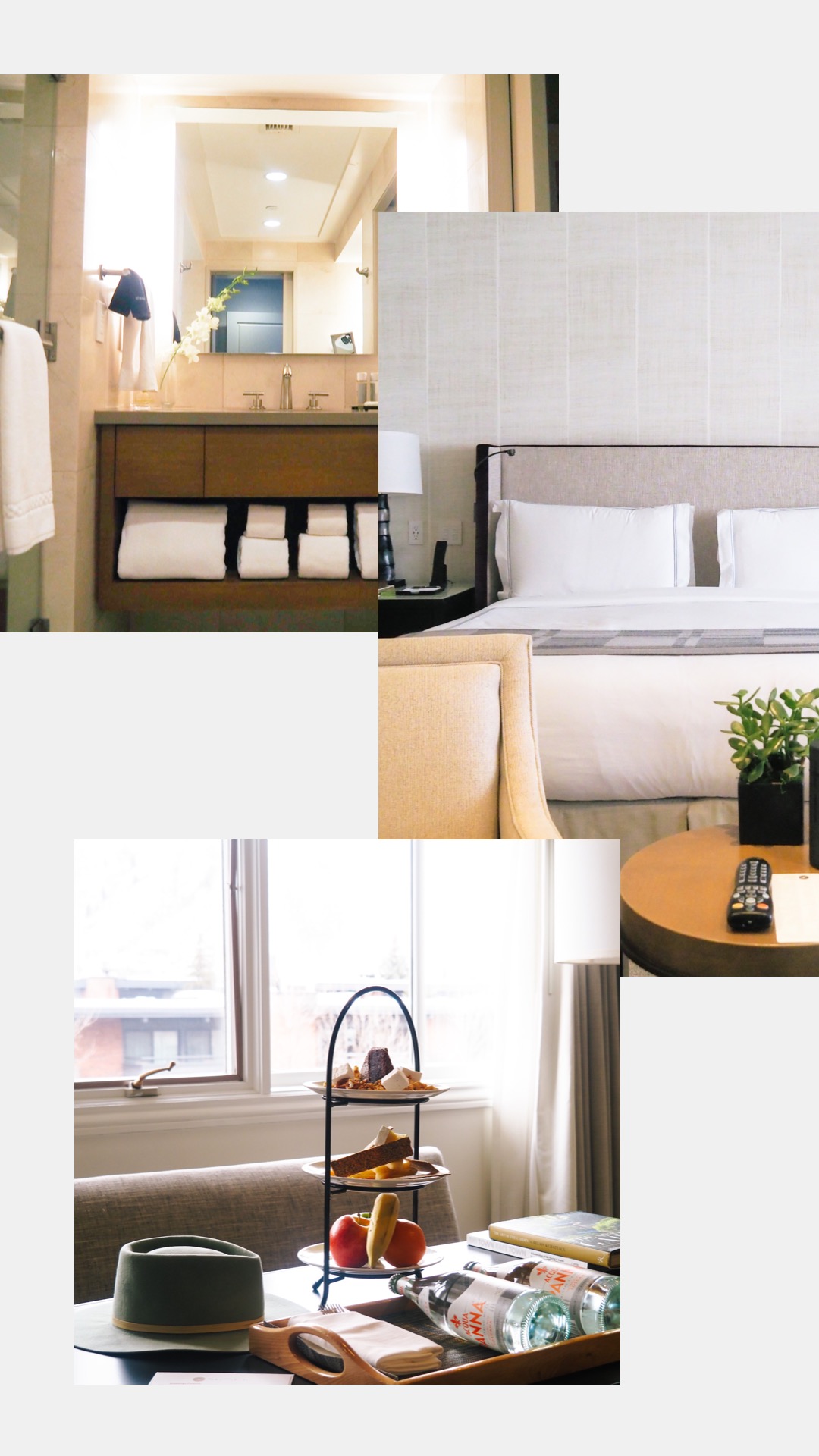 Our son stayed in a connecting room with pretty much the same layout except he had 2 king beds.
One of the many extra perks of staying at The Little Nell is that they offer many connecting room options as well as several luxury 3 bedrooms which are heavenly if you intend to visit with family or your very own entourage. Think full-on dining and living room plus bar area and a magical view of Aspen mountain.
For those who want even more space with a homey feel or are just looking for extra privacy, it's definitely worth checking out The Little Nell Residences which is situated across from the Little Nell and includes all the amenities of the hotel. If you do stay here, be sure to check out their rooftop deck. The views are breathtaking and the newly furnished sitting area is so extra.
The service at The Little Nell is impeccable and the staff is super attentive, friendly, professional, and literally at your service.
They arranged all our dining reservations, ski needs ie lift tickets, and lessons at the ski valet and the concierge even ran out to buy an extra pair of base layers for our son ( I almost remembered to pack everything).
Anything requests were answered and delivered at a moment's notice and it was so appreciated.
We definitely took advantage of the many amenities at The Little Nell including their spa for a very much-needed post-ski session, his and hers deep tissue massage.
The hotel is situated on Aspen aka Ajax Mountain so for those who are seasoned skiers and snowboarders, this is the perfect ski-in/ski-out locale.
I prefer to cruise, so I snowboarded at Buttermilk Mountain which is by the way, underrated amazing. The hotel offers complimentary transportation around town and to the nearby mountains which made it a pleasure to hop from one place to the next. We never had to wait more than 10-15 minutes wherever we were – one of the many pleasure and perks of staying at The Little Nell.
After our day of activity, we walked around town, The Little Nell being at the heart of it all – location, location, location. Afterward, we would return to the hotel, where all the staff knew our name (impressive) and either head to one of their cozy 3 bars for an après ski cocktail or take advantage of the bar cart service which came to our room in the evenings, and created the cocktail of our choice as we sipped and relaxed by the fireplace.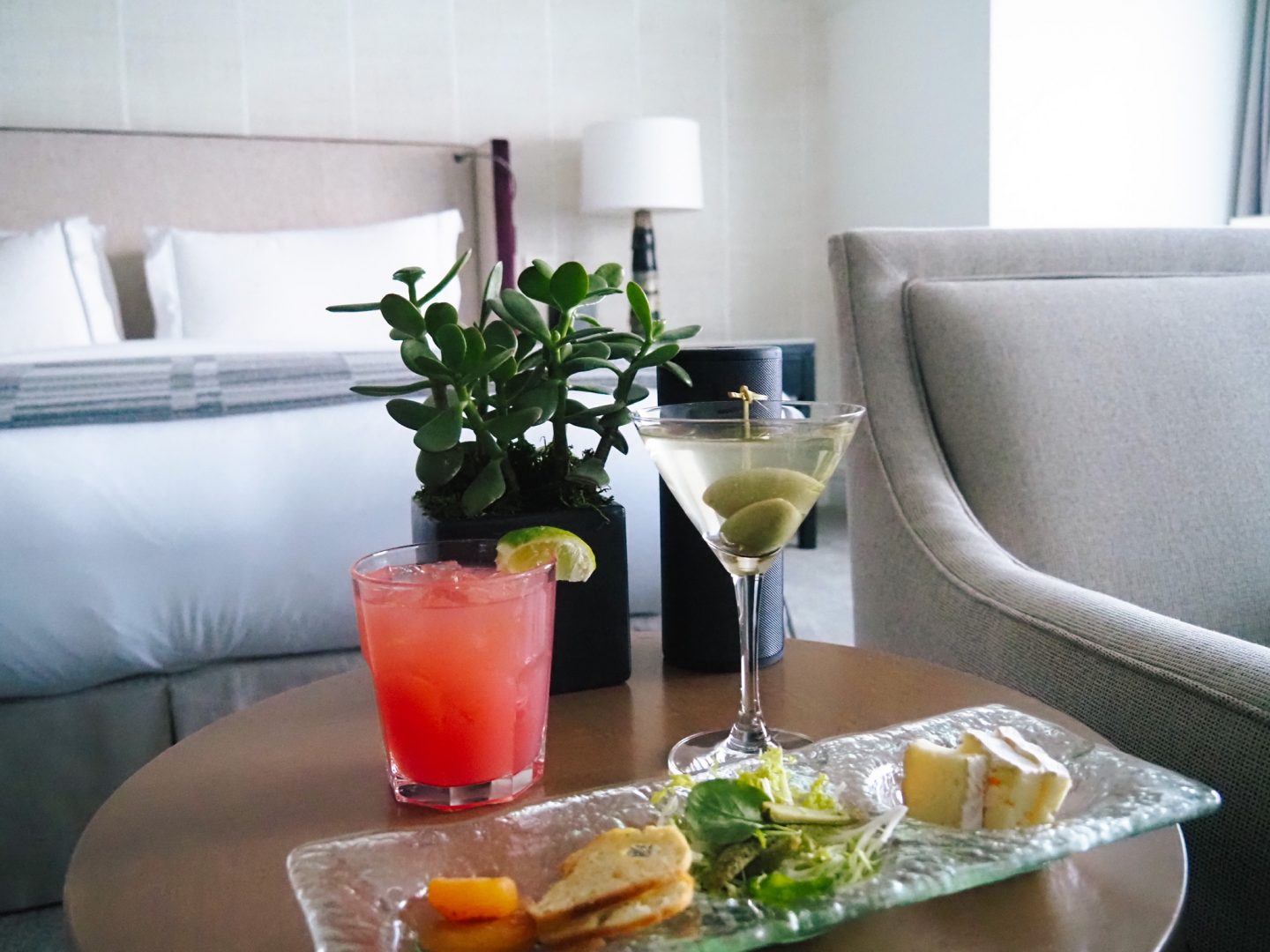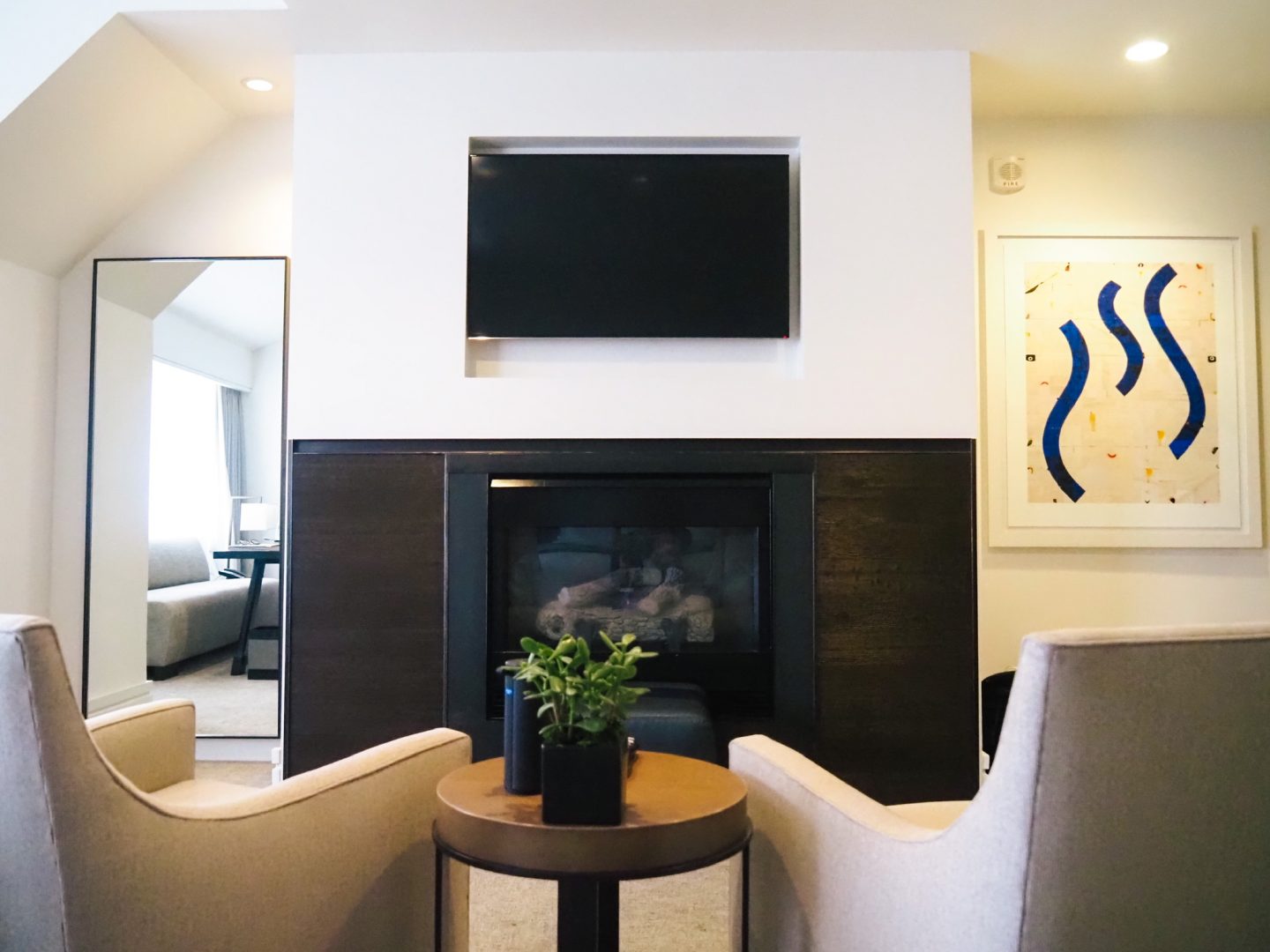 Last but not least, I felt safe and at ease at The Little Nell. The hotel was covid friendly, as well as at all ski areas for that matter. Mask wearing was enforced everywhere, even on the mountain and ski lift lines. Everyone was very respectful and it made the overall experience that much more pleasurable.
Seating at the hotel was well spaced and sanitized in between seatings. Our rooms were clean and spotless, something I'm a bit of a nut about in general.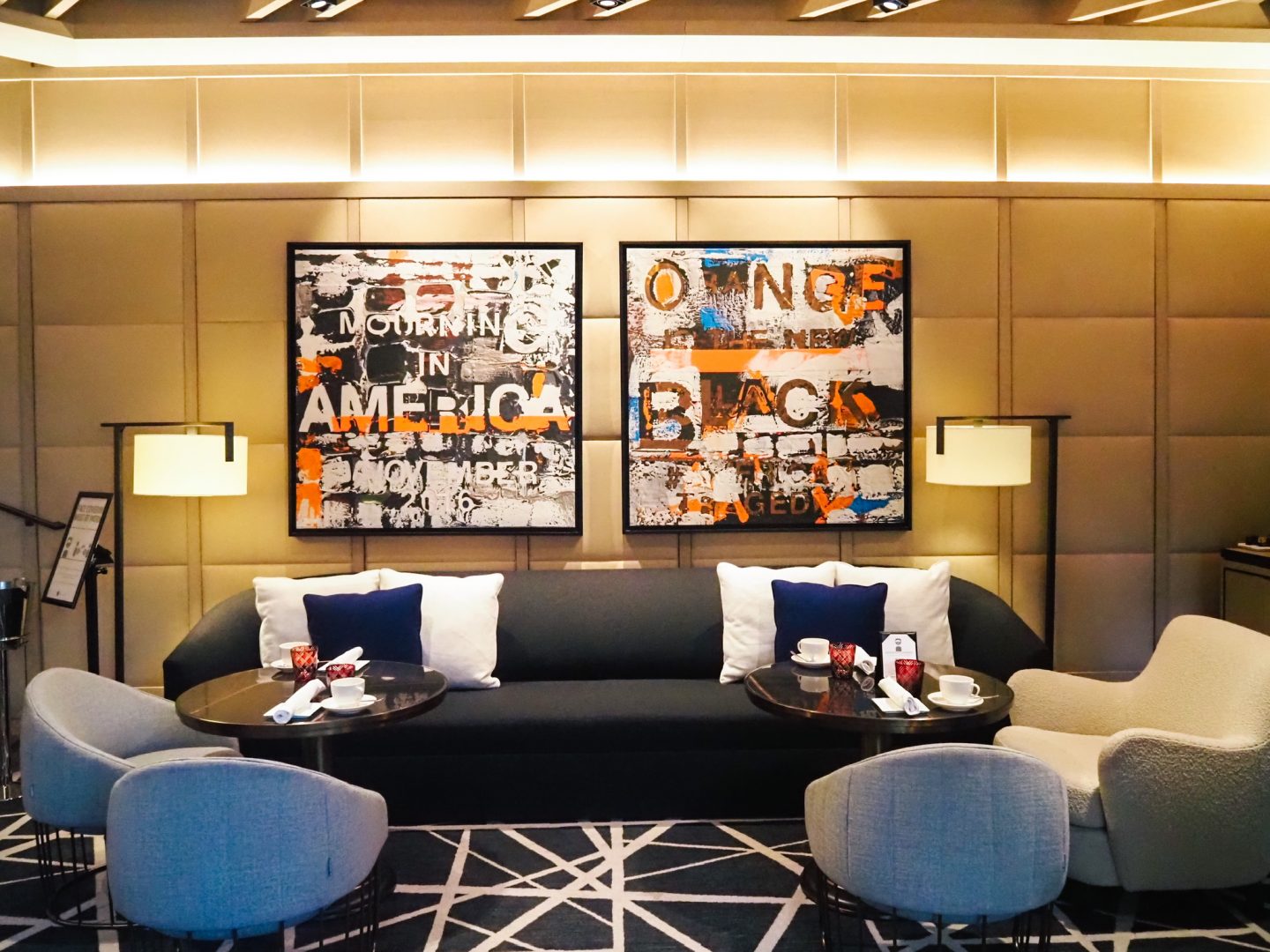 The timing of our visit to Aspen could not have been better as the week we visited, it snowed nightly so conditions were epic, lots of pow pow. Indoor dining at 50% capacity also resumed and the town seemed to be perfectly abuzz.
If you are thinking of traveling to Aspen, now is definitely a wonderful time to visit and I highly recommend a stay at The Little Nell. This family and pet-friendly luxury hotel couldn't be more ideal for those looking for an upscale experience with mountain life at their fingertips.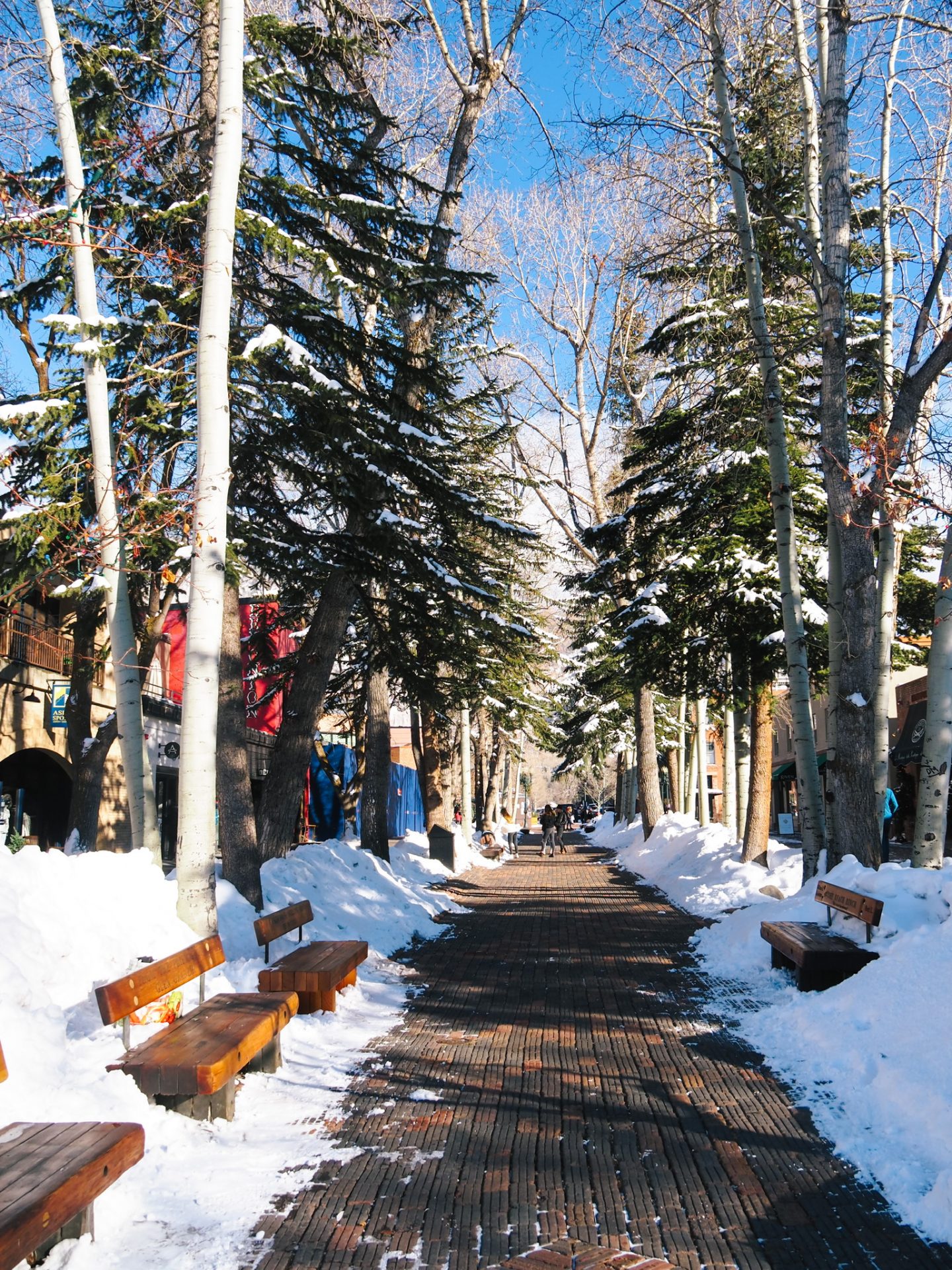 A special thank you to Embark Beyond for creating the most wonderful travel experiences. To book your next stay at The Little Nell, you can reach out to julie@embarkbeyond.com. Be sure to mention Fortune Inspired and receive Fortune Inspired perks on your future travels.
Bon Voyage and stay tuned for my Aspen dining, shopping, activities round up.