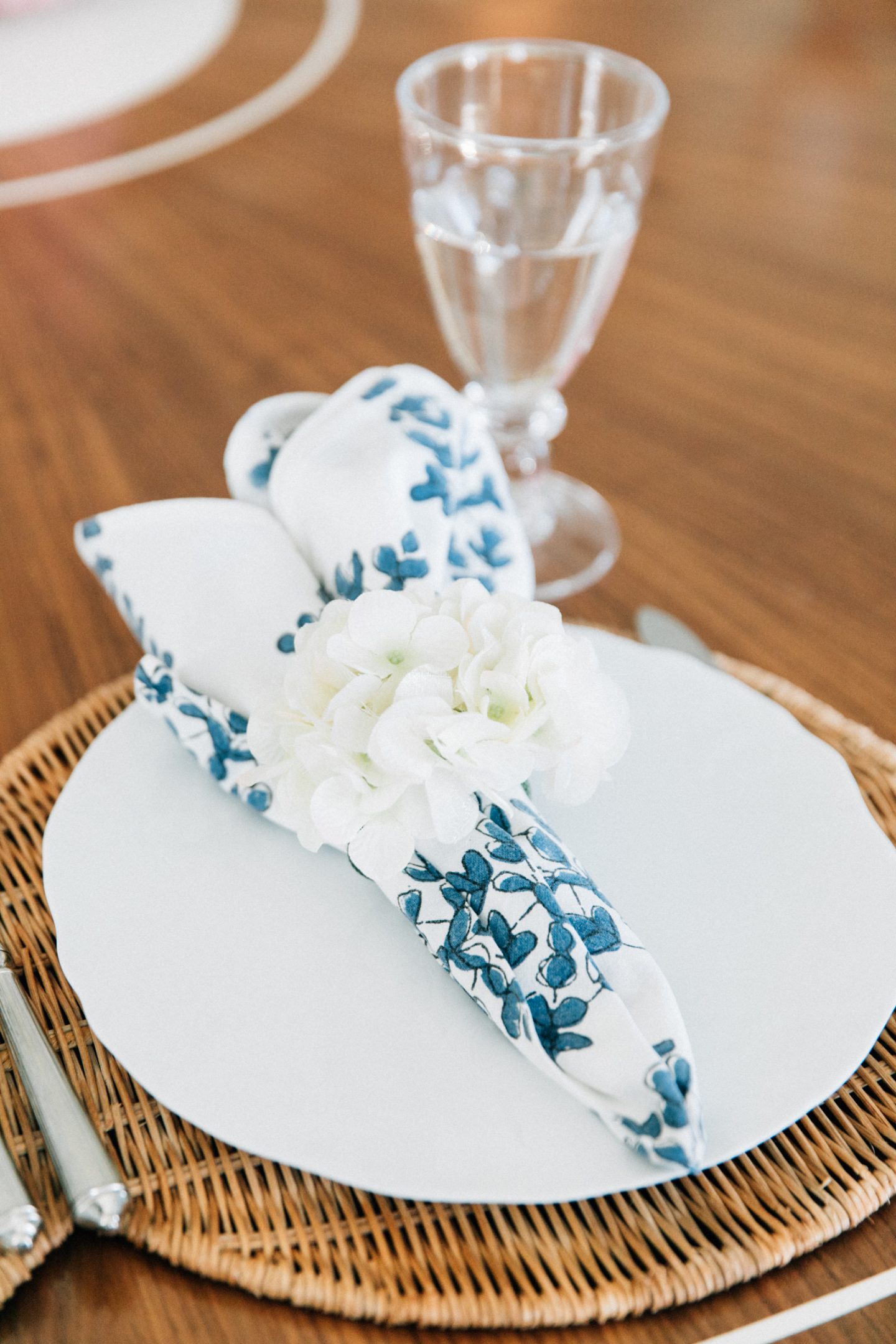 I derive the most pleasure from setting up a beautiful summer tablescape. I love to incorporate natural elements like raffia and rattan and keep things casual, fresh yet whimsical – sort of how I like my summer to be. No-fuss, just good ole summer fun.
I'm not sure what this summer will bring and whether I will be entertaining for 2 or 12, hopefully, the latter, but regardless, I can definitely use a few things to create a beautiful tablescape. For purposes of this post and my husband's sanity, I have rounded up some wonderful affordable-ish accessories to bring some coastal charm and unique pieces to my home and yours.
I have a thing for pink and so naturally, I have to start off by pointing out these mid-century inspired pink glass opaque drinking glasses – perfect for lemonade or limoncello.
Nothing says summer like these glasses with woven seagrass detail. For some reason, they have me dreaming of Nantucket.
I recently bought this set of multicolored glass sustainable straws from The VeriShop site and I'm obsessed with them. They're super stylish, make for an Instagram worthy pic, and make drinking coffee or caipirinhas that much more fun!
Shop glassware here:

Napkin rings are one of my favorite ways to change up my tablescape. If you know me well, then you know I have a thing for pineapples which is why I was so excited when I came across these pineapple rings from Wayfair. This was my first time checking out this site and have quite a few items in my shopping cart like these seashell place card holders and these nautical sailboat napkin rings. It doesn't get more summery than this!
Shop napkin rings here:

Aaaaah… how fresh flowers bring me an abundance of joy… They are so beautiful and liven up any table. I have a few vases at home, mostly the ones that I've accumulated over the years from flower deliveries so adding a couple of vases to my rotation would be lovely. I'm a big fan of the houseware brand Juliska and these romantic pink and blue glass, bohemian vases have me swooning. For those who prefer a mini size vase, this white cachepot with blue trim by William Yeoward is trés chic, also perfect for orchid plants.
Shop vases here:

I am so obsessed with these blue and white printed Santorini linen napkins. I actually bought just one napkin a few years ago (don't ask me why) and was never able to locate them after the fact as I forgot where I purchased it. As I was doing research for this post, I came across them here so you can only imagine my excitement!
When it comes to cocktail napkins, I'm a big fan of Caspari. These lemon printed napkins have been my go-to for the past few summers but I just came across these blue and white Ikat ones and Matisse inspired ones that I must add to my rotation.
For a bit of fancy, I love these natural linen cocktail napkins by Serena & Lily – clean and crisp and definitely an elevated entertaining essential. They also come in navy and white.
Shop napkins and linens here:

When it comes to serving pieces, there are a few things I can surely use like this insanely chic white enamel large rectangular baker for quiches, eggplant parmesan, etc. I've been using a glass pyrex which is quite functional but not the prettiest when it comes to serving guests so this baking dish would be a welcome addition.
Another item I could surely use is a cutting board, specifically for bbqs. When I bbq, I like to slice up the meat and serve it straight off the barbeque to whet my guest's appetite. I've been currently serving the meat slices on an ugly red kitchen cutting board so this natural wood one would be more aesthetically pleasing.


Shop serving pieces here:

Placemats are another way to freshen up a tablescape. These (see here and here) natural placemats by Juliska are the perfect summer neutral and will work with most dishes. I've also included these 2 options form Chilewich because this is what I often use for the fam on weeknights. I'm particularly loving this round blue denim placement which I've never seen before.
Shop placemats here:

As I said, I always love to add a bit of whimsy to my table. These mustache place cards so are so fun and funny, I think they would bring a smile to anyone's face.
Lastly, for those who prefer to take their guests to the park or the beach, how cute is this boho woven wine tote bag with flower appliques? These preppy striped cotton coolers are also perfect for any picnic lunch.
Shop random favorites here:

Any tips for creating a beautiful tablescape? Please share below!