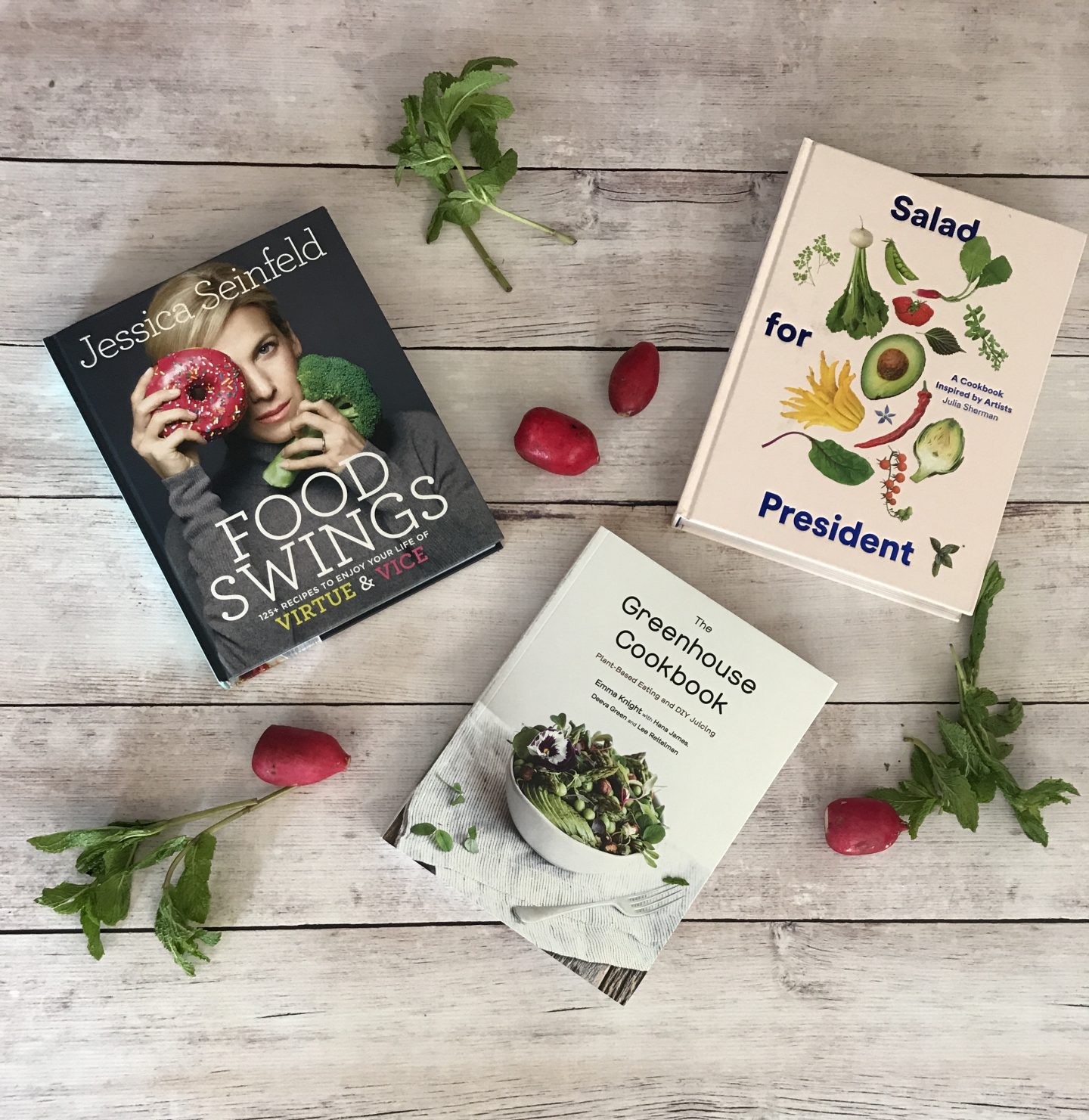 I'm definitely a seasonal cook – and by that I mean you will basically find me in the kitchen during the summer. This may sound strange but summer is when I have more time to play and experiment, plus I absolutely love my open and airy kitchen down at the beach. I mostly try to keep things light with salads, grilled vegetable dishes, fish and chicken. I was so excited to come across a few new cookbooks that had me salivating as I devoured the pages, carefully marking the recipes that will be absolute musts.
My number one favorite cookbook for summer is called Salad for Presidents which is a collection of recipes inspired by artists. Some recipes are from the author Julia Sherman and others are from the artists, rockstars and musicians she interviewed around the world. I know they say "don't judge a book by its cover" but this one had me at hello. And the recipes are absolutely divine. The Golden Coriander Cauliflower with Labneh and a Fried Egg makes my mouth water and the Greek Salad on the grill is absolute perfection. Also make sure to take note of the fun and kitchy names of her chapters like F*ck Brunch and Salad in Sweatpants.
Next on my list is Jessica Seinfeld's Food Swings which is a wonderful compilation of virtuous and vice recipes. Kind of genius if you ask me. I can totally relate to craving both healthy and indulgent foods so this book totally speaks to me. The Asparagus Egg and Parmesan Salad and Eggplant and Cauliflower "Meatballs" are on the top of my "nice" list while the Creamy Mushroom Pasta and Orange Almond Cake with Orange Syrup will be on my "naughty" list.
Lastly, is The Greenhouse Cookbook which is composed of plant based and DIY Juicing recipes. I'm particularly drawn to their Almond Milk and Almond Chai recipes as well as some of their Mediterranean inspired dips and sides.
Though not a cookbook, I highly highly recommend The Real Food Grocery Guide. A truly informative book on the benefits of eating unprocessed whole organic foods vs. foods that are processed and packaged and downright misleading. I also love the way this book goes into detail about almost every fruit, vegetable, legume, nuts and seeds on the market. I will definitely be referring back to this book as I am inspired by the advantages of clean eating.
Happy Cooking and Bon Appetit!