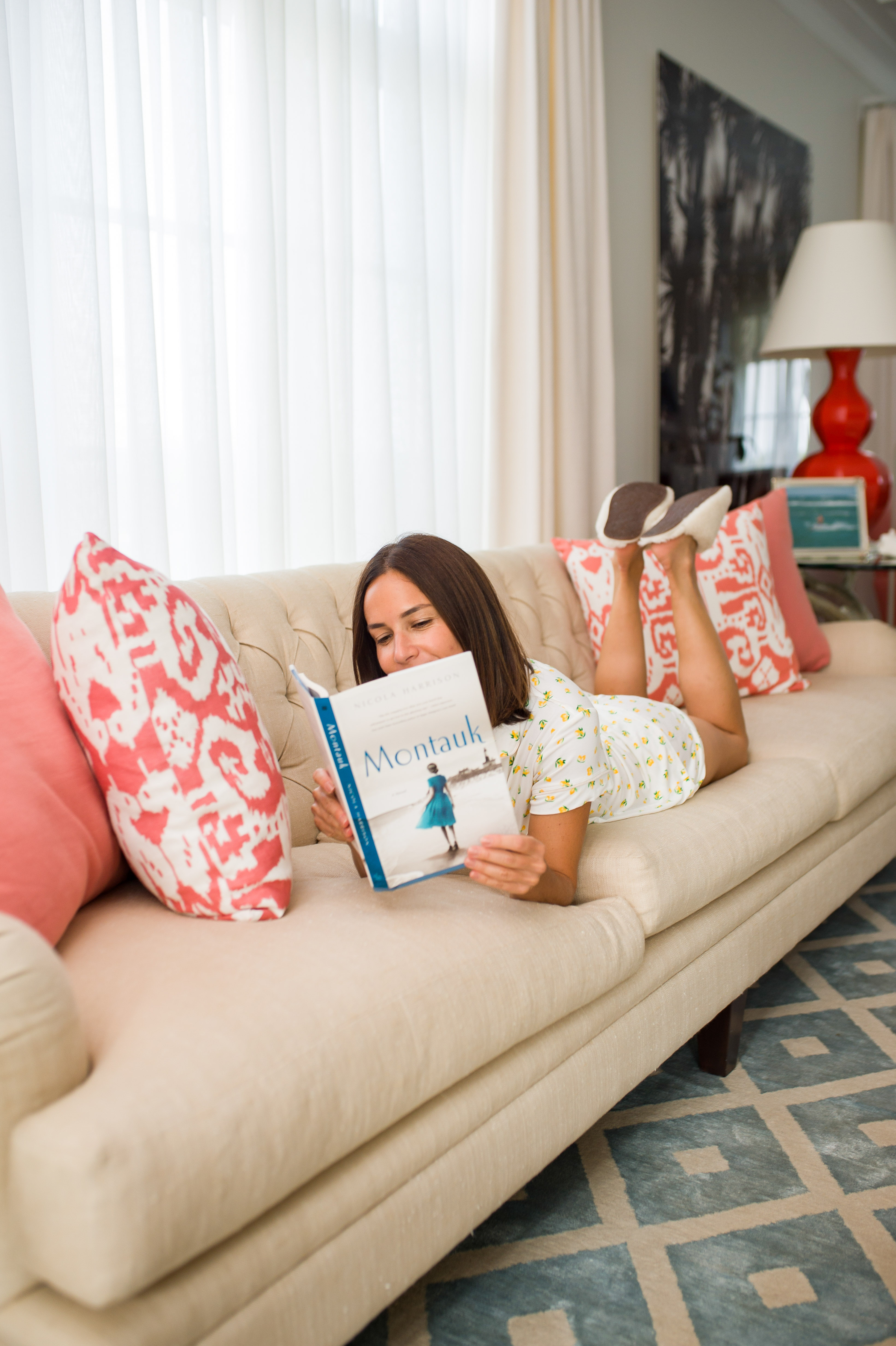 One of my summertime pleasures is reading. I love to get lost in a novel at the pool, on my couch, in my bed or at the beach. 
I gravitate towards lighter summer beach reads, sunny days, sunny reads. I may have mentioned this in previous book round-up posts, but I tend to get very emotional when I read heartbreaking stories which is why I go out of my way to find light, feel-good books.
I know this is going to sound contradictory but the first book on my list is The Paris Architect, set in Paris during World War II. The story is compelling and a real page turner but it is not the light read that I hoped for. A smart friend recommended it and told me I'm grown up enough to handle it. She obviously did not see me hide under my kitchen table during stressful chapters – yes I'm dramatic. That being said, it is one of the best books I've read this year.
I'm currently reading Mistress of the Ritz. This story takes place during the height of WWII when the Nazis occupy the Ritz Hotel and the dilemma the hotel managers face during this tumultuous time. Talk about light reads… 
Next on my nightstand is Montauk which I also thought was a summer seaside read and while the setting is, in fact, seaside, this story is about a young woman in a loveless marriage and her path to finding herself.
I found this recommendation, The Bucket List, on my dear friend/author, Elyssa Friedland's Instagram page. Think witty, sexy, fun – as a woman diagnosed with the BRCA1 gene embarks on a journey to cross off as many boob item adventures on her bucket list before her surgery.
Park Avenue Summer, is another summer beach read I plan to get to that I found on another Instagram Page, Whats Jordana Reading. This novel by Renée Rosen, is a story about a young girl who moves from a small town to New York City in search of a glamorous life. Her challenge is to remain true to herself without getting swept up by the glitz.
Last but not least is More Than Enough by Elaine Welteroth. This is a memoir about an African-American and her experiences at Conde Nast magazines, an essentially white company. Her story is inspiring and empowering.
What are your summer beach reads? Please comment below.
Shop books here: