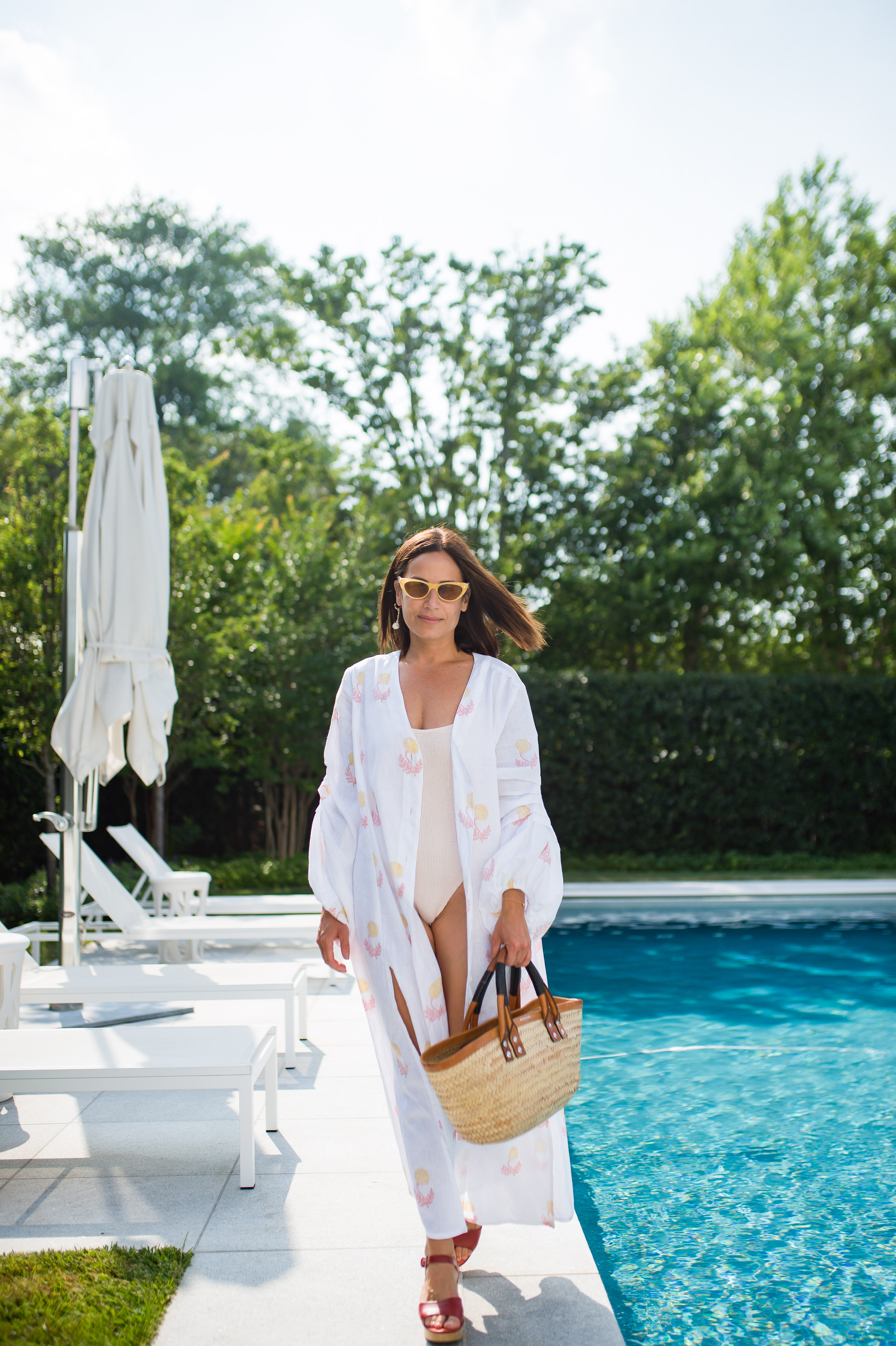 People tend to un-cover during summer but…we do still need to cover up. Sorry folks. While there are those who bare their bikinis at the beach, #goals, I feel more comfortable with a lightweight beach coverup. With that said, give me a few cocktails and as in strip poker, I tend to peel off a layer or two.
Many of these beach coverups can take you from beach to party, beach party or poolside cocktails. For those that are on the sheer side, you can wear nude boy shorts for a bit of booty coverage.
I purchased this linen coverup by Australian designer Hannah Artwear in Bondi Beach while on vacation this past December.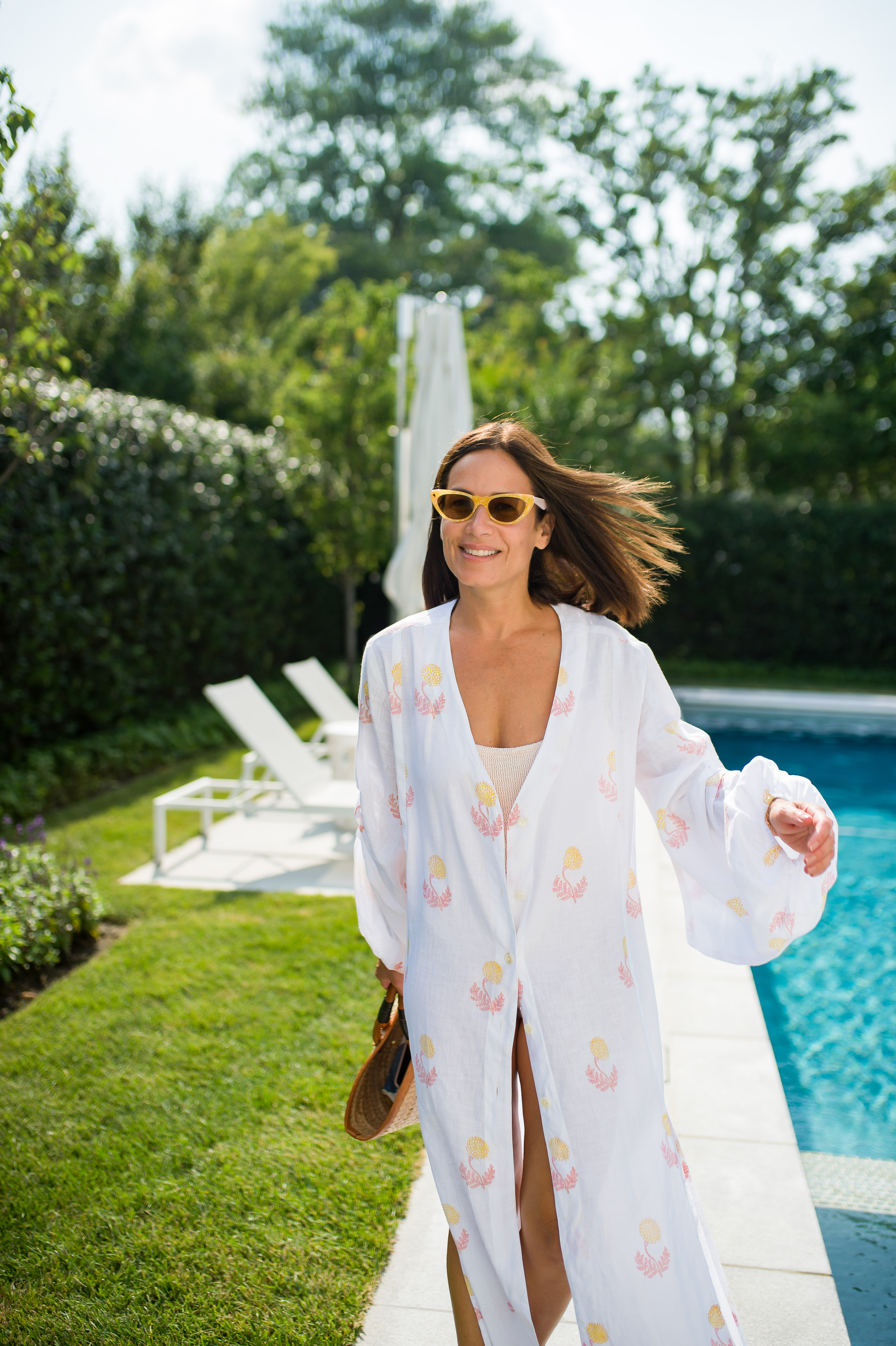 I was drawn to the pastel floral print, voluminous sleeves and the not so subtle side slits. This is what I like to call my covered – uncovered look. I typically style this long caftan by leaving it unbuttoned – save for one by the waist.
I thought I had discovered an unknown brand but recently saw this designer's beach coverup collection on Net-a-Porter. Guess who's ahead of the trend (insert: thumbs pointing at me)?
I paired this with a pale pink seersucker bathing suit by Hunza G You must check out their swimwear collection if you haven't already done so.
Other caftans I'm coveting are this gorgeous green and yellow piece by Vita Kin and this floral brown print by Dodo Bar Or.
Shop caftans here:

For those who prefer being half-covered, Johanna Ortiz makes some elegant lust-have pareos and Faithfull The Brand make some bohemian style must-haves, at a gentler price point. Faithfull sells their pareo with a matching bag and scrunchie.
Shop pareos here:

I recently did a post on the must-have white summer dress, but the white beach coverup is also a summer essential.
Shop white cover-ups here:

You should all know by now that  I'm a sucker for stripes so this Lucy Folk cotton robe is a favorite and this maxi dress by Zimmerman has already found its way into my closet. Like most dresses I wear as coverups, I remove the lining to lighten up the look.
Shop printed cover-ups here:

Last but not least are these neutral beach coverups. There is something effortless about a natural color worn on the beach and always fun to accessorize. The crochet is more on the sexy side, the maxi dress is more on the sweet side and the eyelet maxi dress offers a bit of peek a boo action in an elegant covered up sort of way.
Take your pick!
Shop neutral cover-ups here: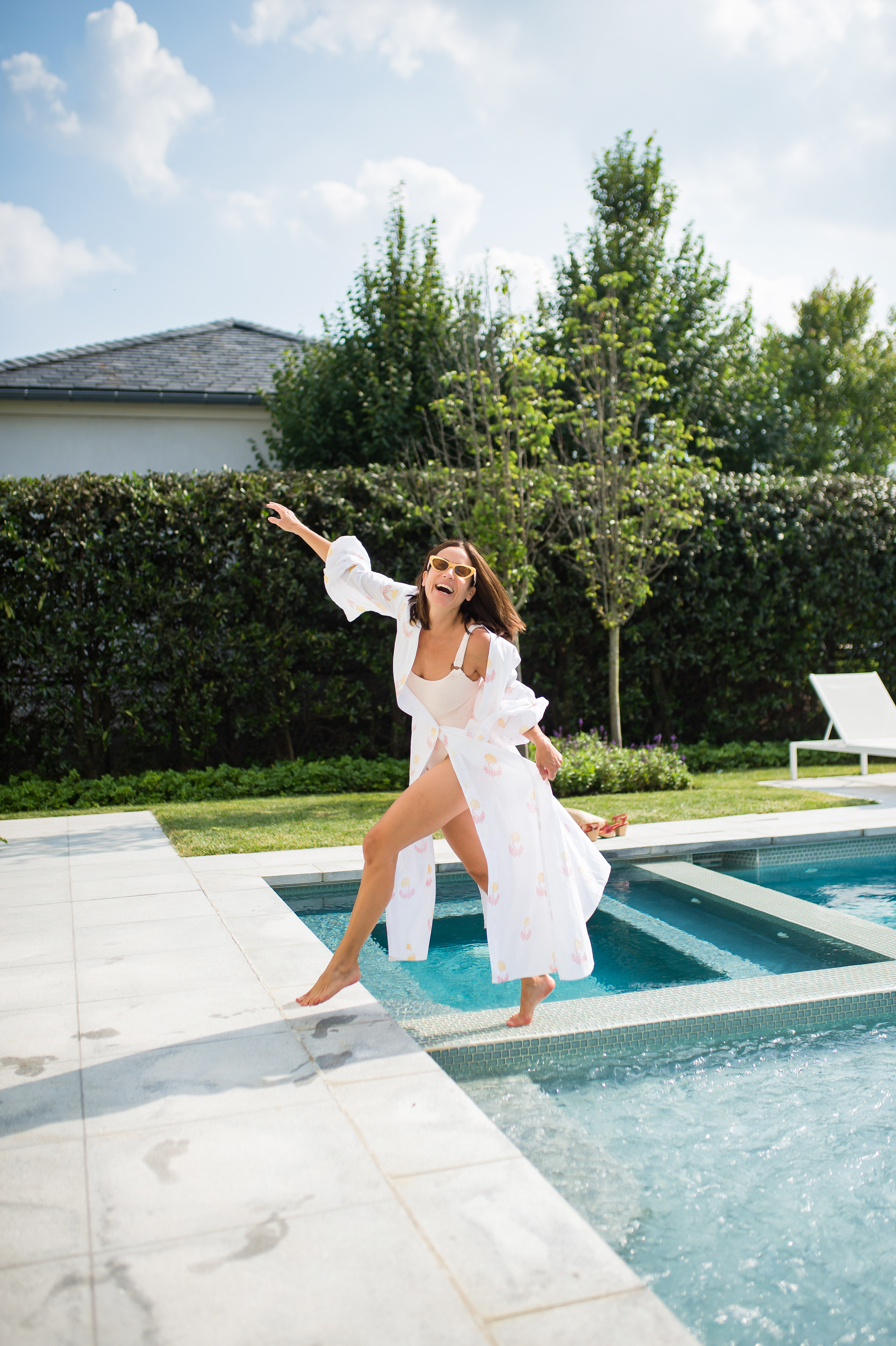 Shop the post here: