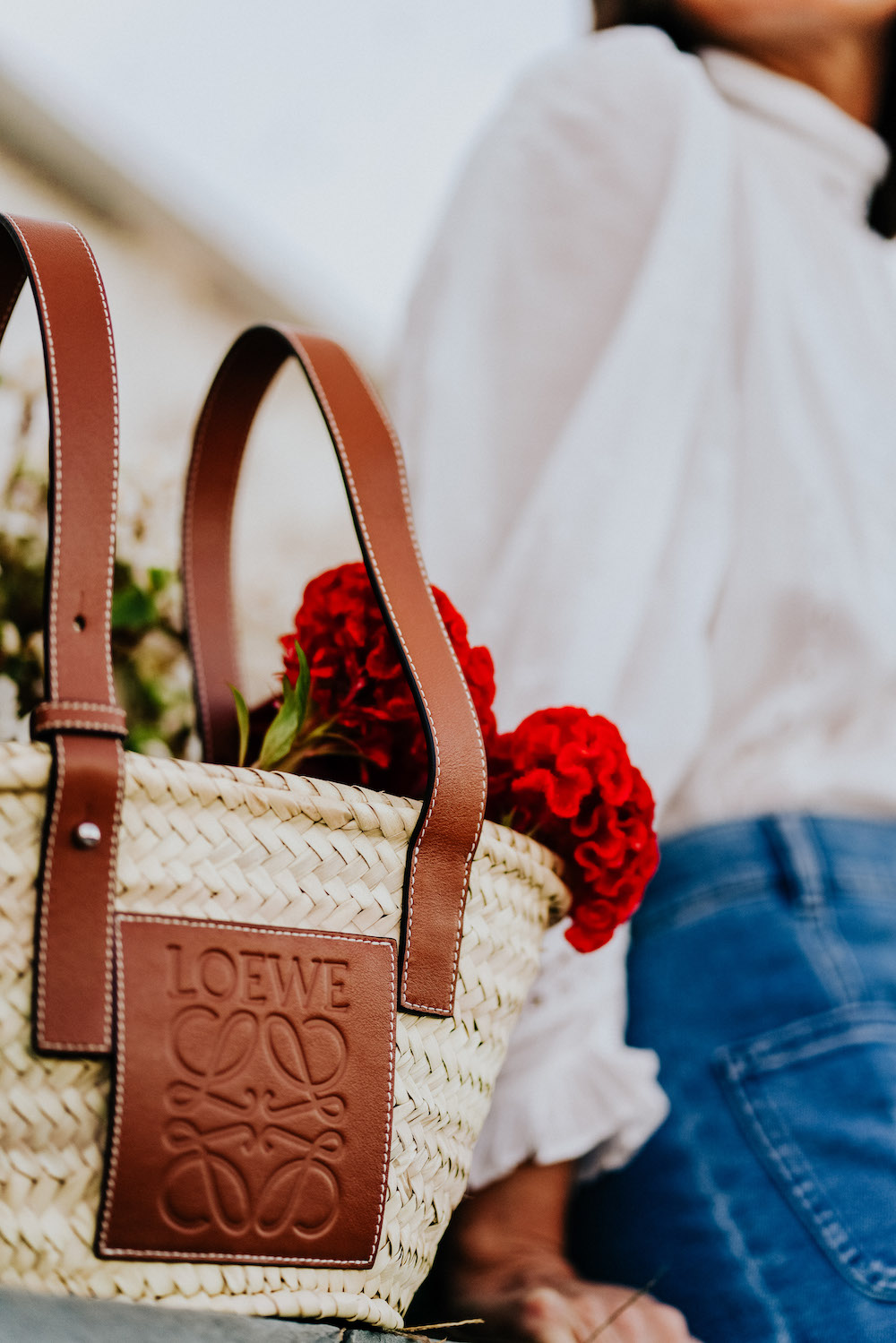 I have a major thing, ok obsession really, with straw/rattan/ wicker/raffia summer beach bags and totes. As a matter of fact, I think I do some sort of round-up each spring of my newest faves – I just can't help myself! These kinds of beach bags have me dreaming of tropical vacations and lazy summer weekends at the beach. Straw/rattan/wicker raffia summer beach bags never go out of style so they're always a great investment and all of them have a cool effortless vibe. These summer beach bags range from preppy to kitschy but what I love most about them all is that they're all neutrals so they work well with almost any outfit.
I'm going to begin with the Loewe basket tote which I have highlighted in many a post because they're simply so chic, well priced considering it is a high fashion label, and they are quite covetable at the moment. This beach bag comes in two sizes, small and medium. I prefer the smaller sized bag but either is a winner. This season Loewe introduced a hand-embroidered version with a diamond motif in both a red and blue colorway. All of these straw bags will take you from the city streets to the sandy beaches – so versatile and lightweight.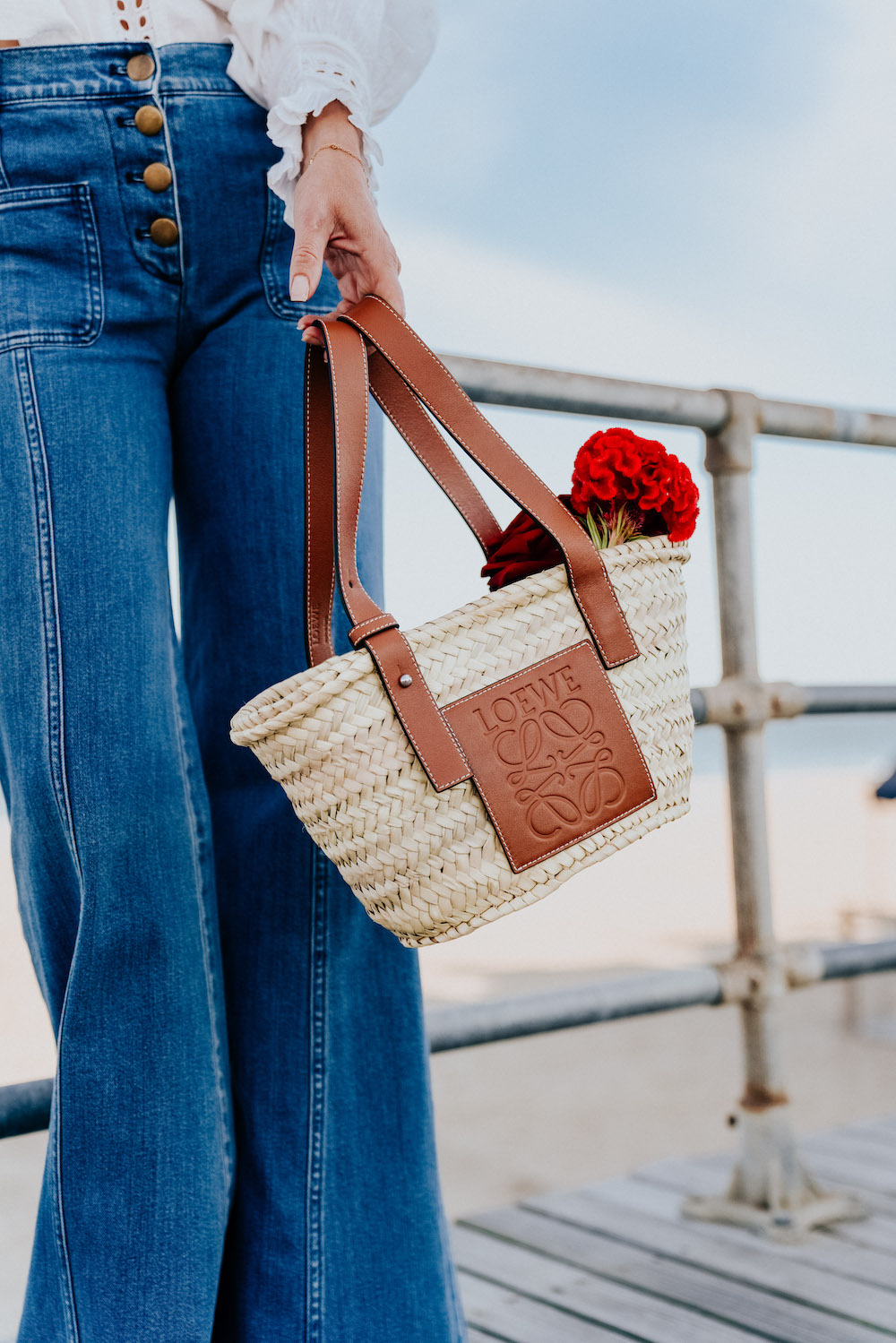 Shop Loewe bags here: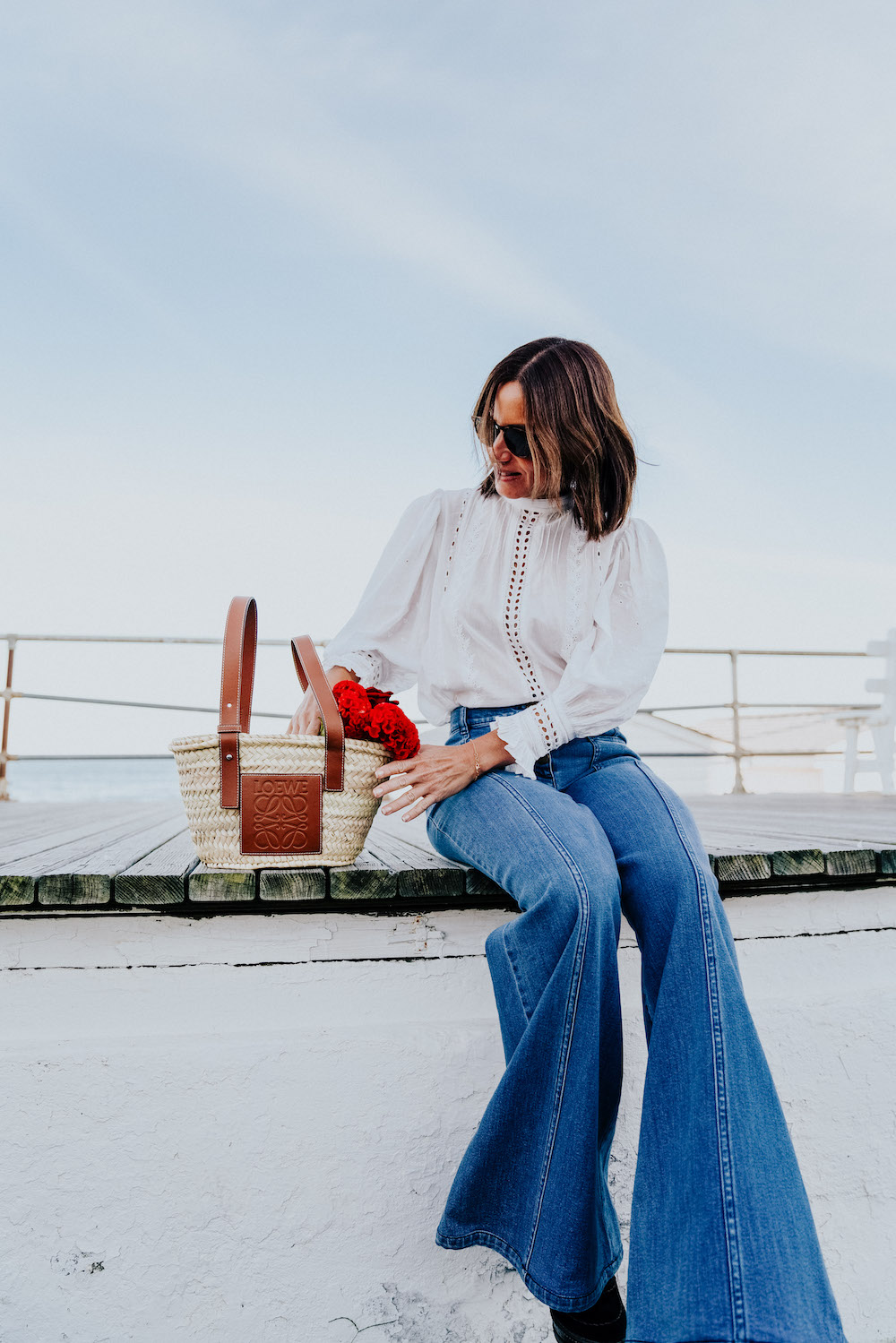 For the bohemian set, this Ulla Johnson canvas bucket bag with an ikat print and fringed trim is a must-have. I found this on the Shopbop site which has some great summer beach bag options at affordable prices. Speaking of affordable prices, the Shopbop site happens to be having a Spring Event at the moment ie up to 25% off full-price styles with the code SPRING. Shop it here beginning today until March 8th!
Be sure to also check out Poolside Bags on the site, specifically this playful raffia bag with metal shell beads – I swoon!
Kule just kills me with their canvas totes – thank you very much as in that's this season's logo. I have a bunch of her canvas totes from previous seasons that I actually use year-round instead of carrying a shopping bag – an elevated option if you will.
Shop beach totes here:


As a way of rounding up this straw/raffia/rattan roundup, I had to share with you guys a couple of clutches/day to evening bags. Sharing is caring as they say:)
First things first…I'm obsessed with this conch seashell-shaped bag by Poolside. I love playful and kitschy and this fun shape just makes me happy. The silky tassel trim detail is divine.
This banana-shaped raffia bag by Acne is killing me. May I just say I'm bananas over it?
Last not but not least are these two Prada bags which are classic and timeless. One is a raffia clutch bag with a gold chain – perfect for the ladies who lunch, dine, and everything in between. The second Prada bag that I'm coveting is this raffia hobo bag with leather trim. This will take you from the beach to town to a casual dinner – J'adore!
Shop the clutches/day bags here:

Which summer beach bag is your favorite? Are you as obsessed as I am? Please do tell!
Shop the post here: