I was lucky enough to be invited to an Aerin Lauder trunk show last month where I scored a floppy straw hat with turquoise trim by G.Viteri. Ever since, I've been wearing it on weekend at the beach. Though I appreciate all types of hats, I find the floppy straw hat the most functional. Fedoras are fashionable and I do own quite a few, but try getting comfortable laying on a lounge chair – I for one can't. I'd save fedoras for sipping rosé poolside or for a stroll in town. Whichever style you prefer, there are so many straw hat options to choose from that are absolutely charming. In general, straw hats add character to any outfit. They have attitude, glamour – think ribbons and scarves, and a bit of mystery when pulled seductively over one eye. For a bit of flirty and playful, think bucket hats. I for one see them on a clay tennis court holding a wooden racket, in let's say, Nantucket or the Hamptons. Any wide brim hat can (almost) transport me to the South of France or the Italian Riviera. What makes this straw hat accessory a fashion must is that it not only makes a statement, but it offers sun protection for the face and hair. While I ordinarily like taking in just a bit of sun for some natural color, this summer I'm making an extra effort to stay undercover in anticipation of an August wedding. If you're a graying brunette like me, wearing a hat can help prevent your hair color from turning orange and it's also the perfect antidote to a bad hair day.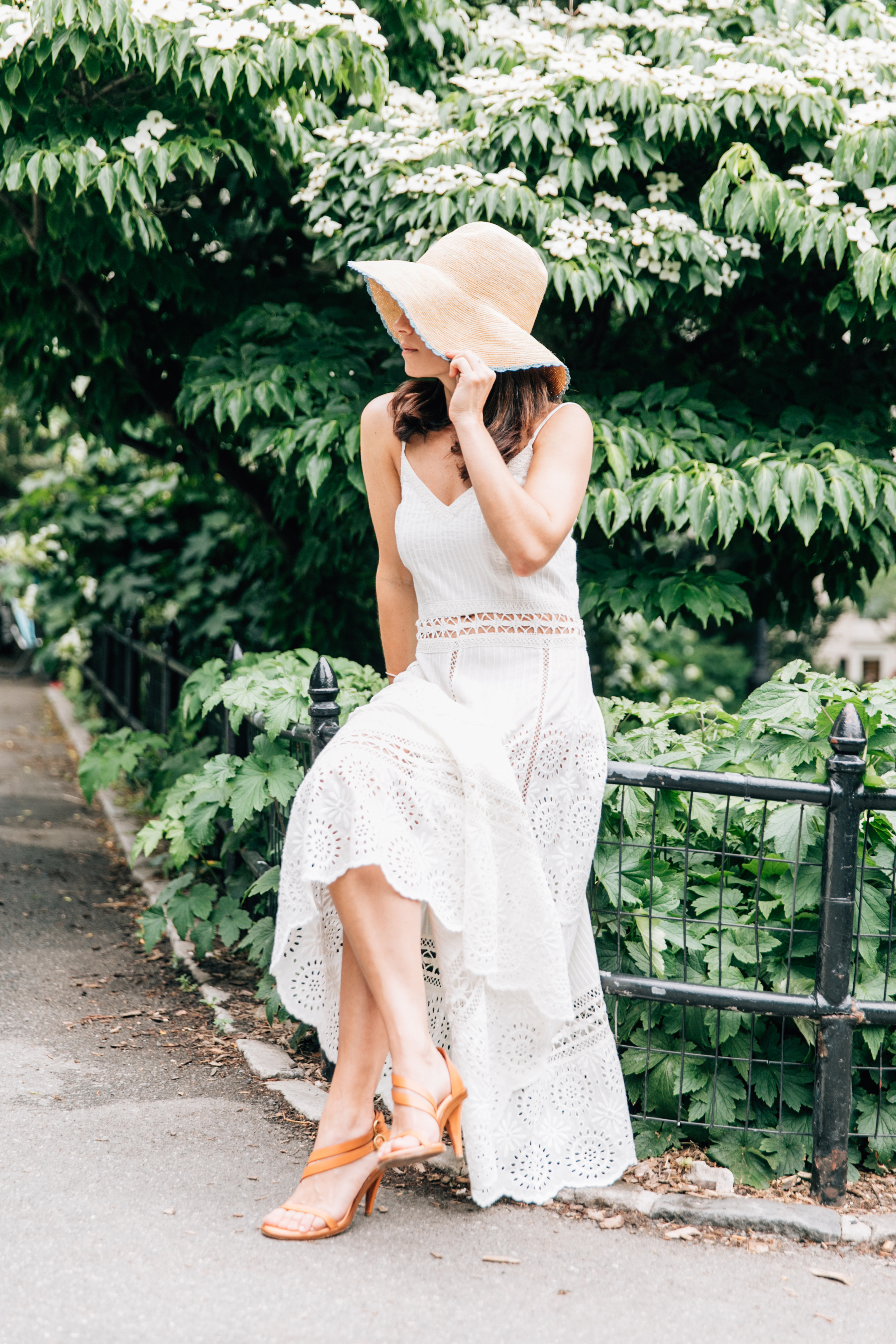 Come summer, I wear straw hats with eyelet cover ups, a white tee or button down and denim shorts. If I'm headed to a sunset al fresco dinner, I will pair it with a flowy sundress or a high waisted wide leg pant and a striped tee a la Audrey Hepburn.
My go to straw hat designers are Maison Michel, Eugenia Kim, Eric Javitz and for the classic New England, think Peter Beaton.
Now all you need to finish off the look is a pair of killer shades and a white sandy beach.
Shop the fedoras here:

Shop floppy hats here:

Shop bucket hats here:

Shop other statement hats here: