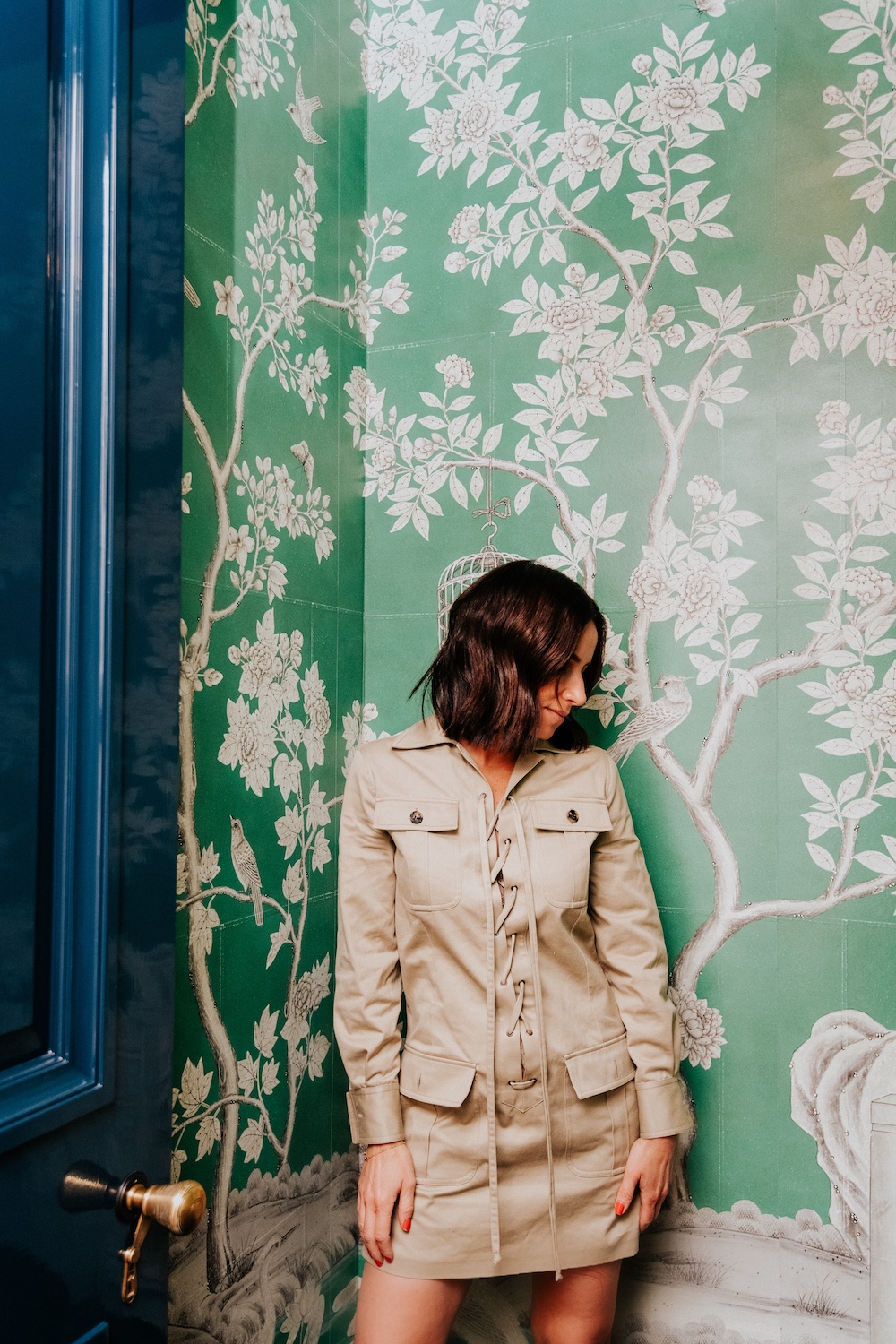 It's never too early to get a head start on your 2020 spring/summer wardrobe. I've learned over the years that when I spy something that I'm swooning for, I'd better grab it – otherwise, you snooze you lose, and we don't want that to happen, do we?
My first stop, of course, is the My Theresa site to check out what is trending for the 2020 spring/summer season. Let me just say that my wish list ran way loooong as this site has the most fashion-forward highly curated selection of clothes and accessories.
Get Dressed
Dresses are always a home run – an instant outfit if you will, which makes it so darn easy to get dressed day or night. I'm seriously coveting this pretty in pink linen cut out midi dress by Cult Gaia. I imagine wearing this easy breezy dress on vacation or on sultry summer nights. So easy and carefree.
Next on my wish list is this safari-esque khaki cotton mini dress by Saint Laurent. Very Jane Birkin if you ask me. I imagine wearing this during the day with a strappy flat sandal or at night with a sandal block heel sandal or if I am in a daring mood, a suede knee-high boot.
I have a thing for yellow, especially come summer, so when I saw this soft yellow leather dress by Isabel Marant, my heart skipped a beat. Last year I invested in a leather dress of hers and let me just say her fit is superb. Leave it to My Theresa to offer the best dress selections for your spring/summer wardrobe.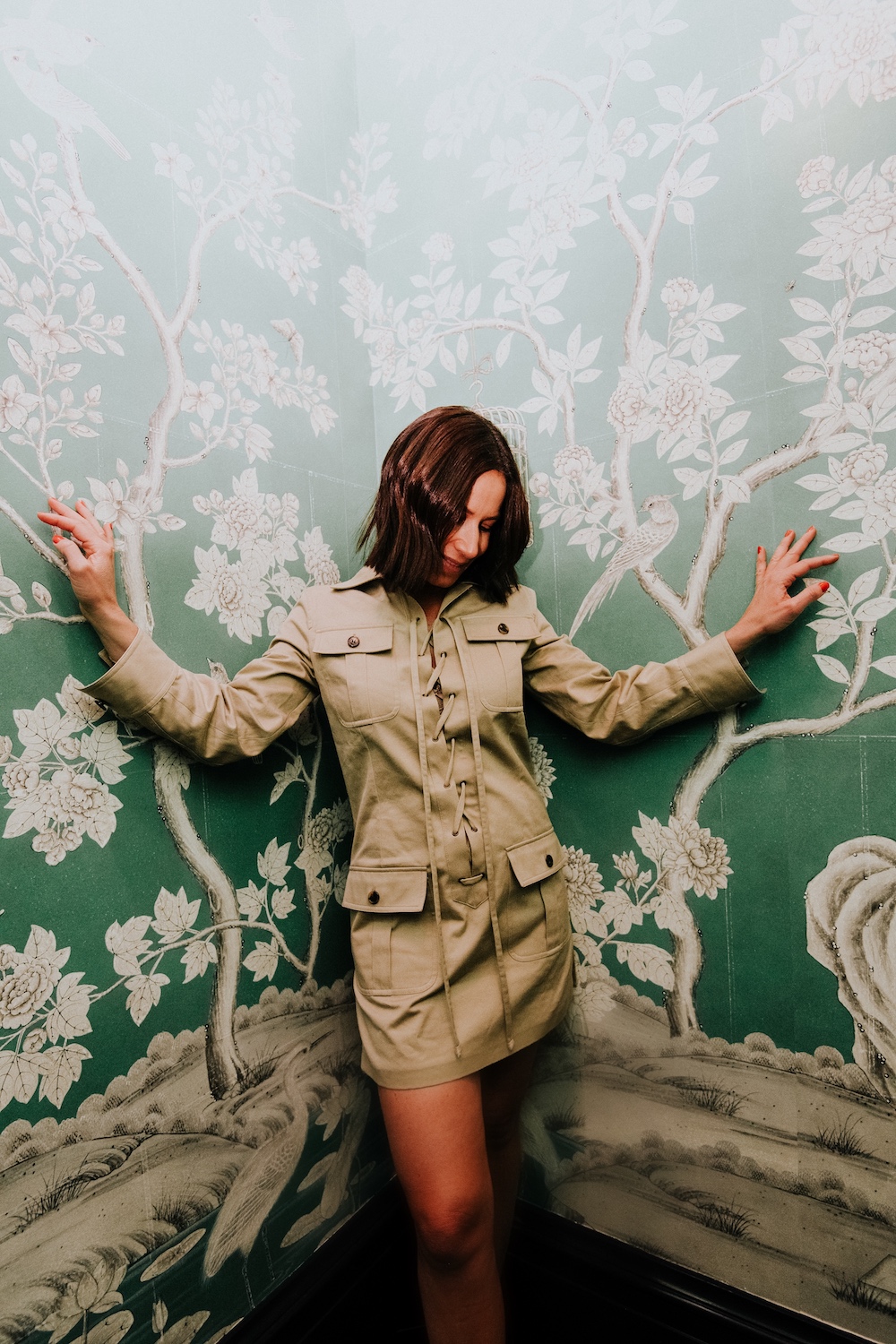 Shop dresses here: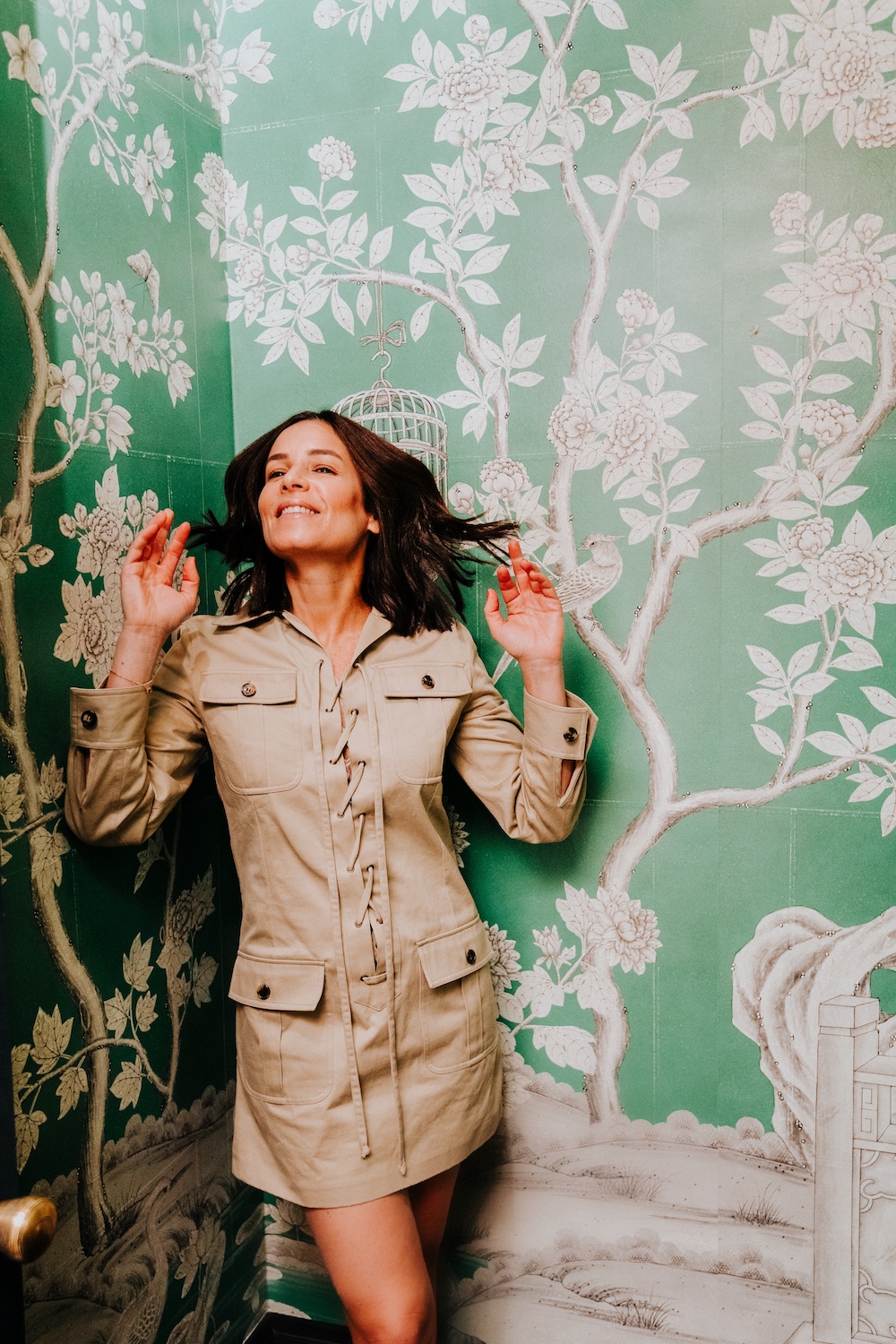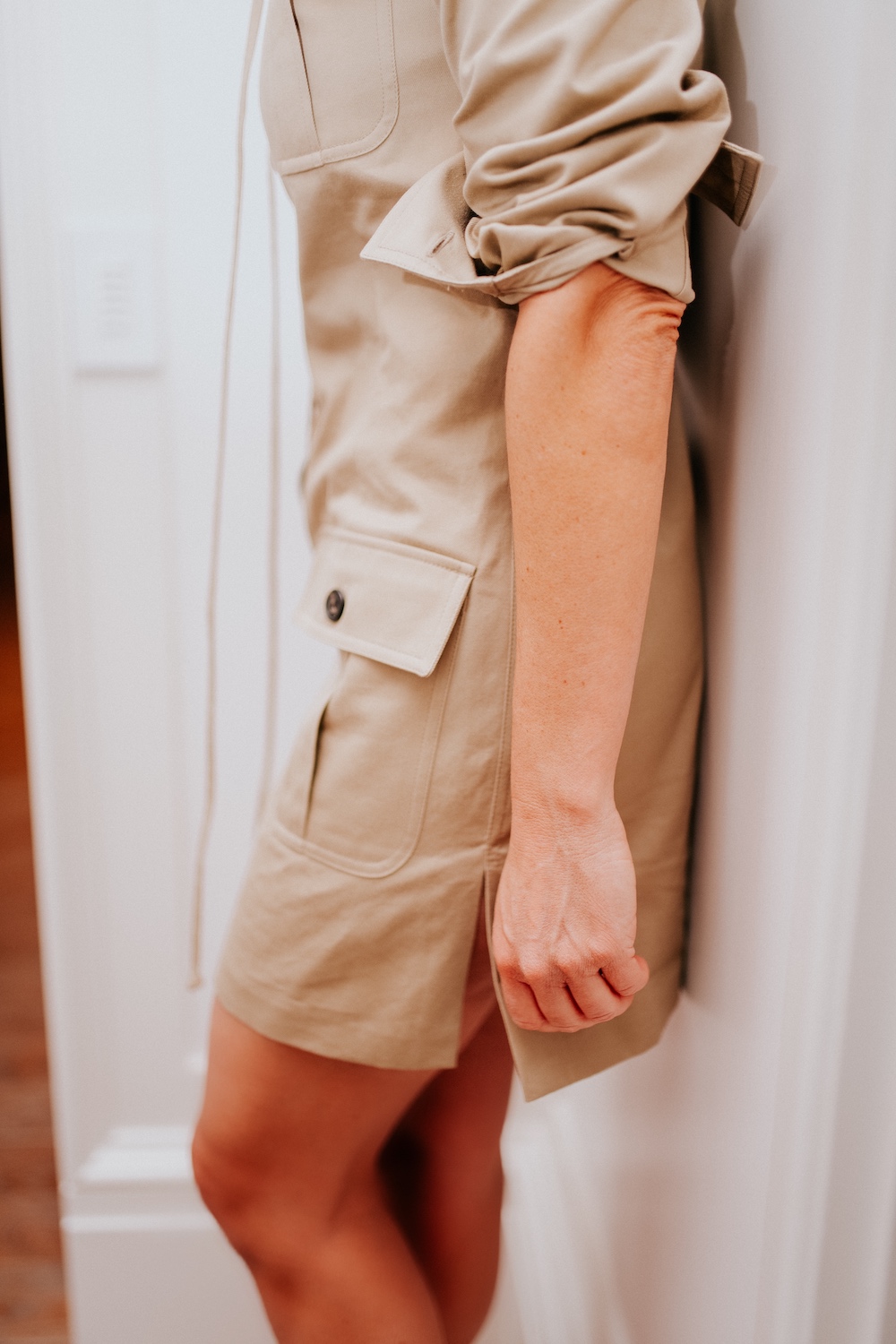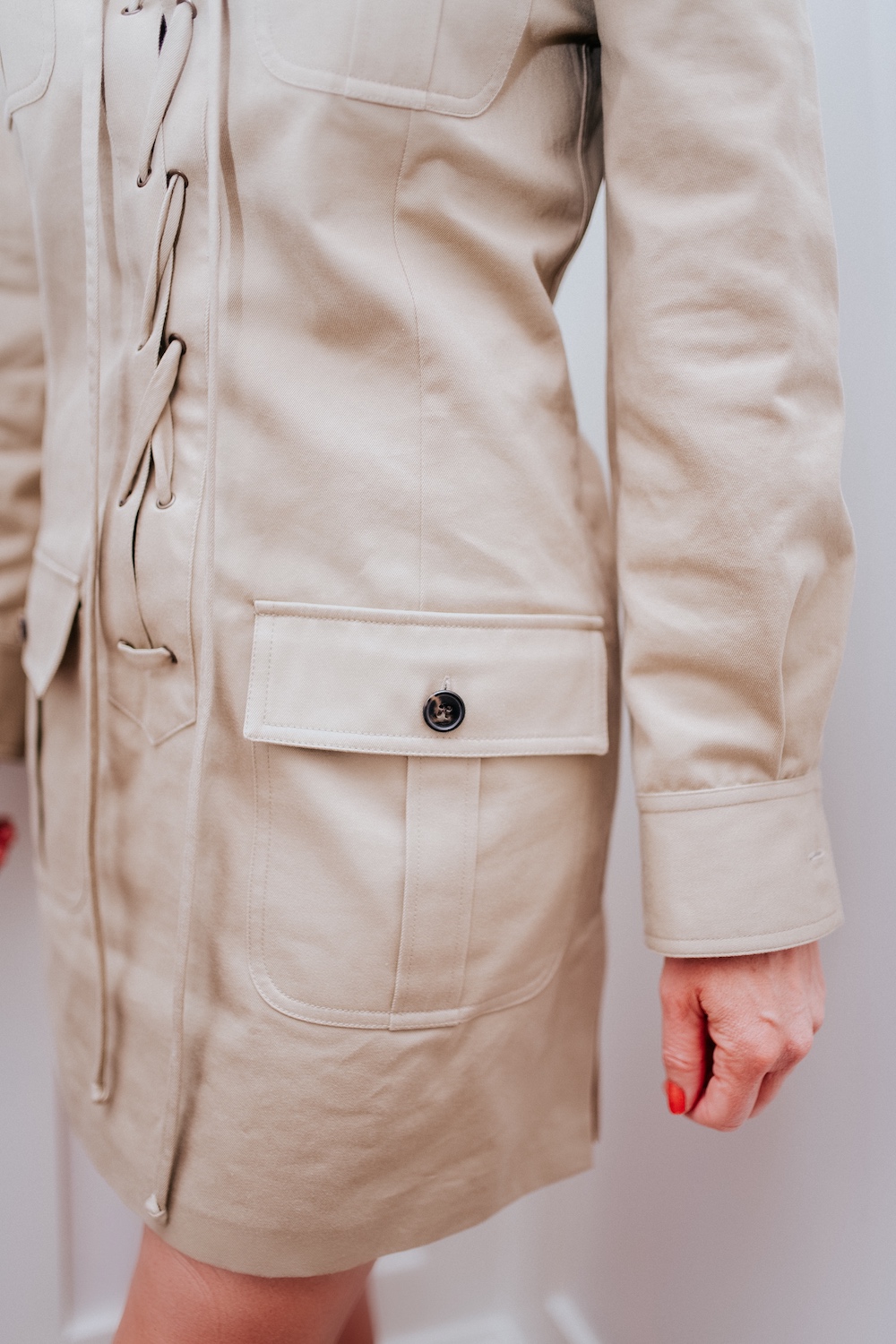 On Top Of The World
I can't tell you how often I wear white tees. Ok. I'll tell you. I wear white tees almost every day. They are a definite essential to my wardrobe and I am very willing to invest in a designer tee that I know will give some of my dressier pieces a more casual vibe but that read quality.
This white cropped tee by Dolce & Gabbana is a winner and… a must-have. I'm feeling very passionate about this not so basic, basic piece because I know I'll wear the hell out of it. Plus…it's dreamy soft. This can be worn with high waisted skirts, trousers and can also be worn casually with cutoffs and jeans.
Get your groove on with this 70's inspired floral embroidered cropped sweater by Love Shack Fancy. It's so romantic, feminine and has a vintage feel which is oh so lovely.
Peek-a-boo, I see you with this yellow open-knit mohair-blend sweater by Loewe.
Another option is to layer it over a silk dress or wear it over a cropped tank.
Shop tops here:

Denim For Daze
I always find my favorite jeans on the My Theresa site. Last season I bought these Colovos jeans and I can't get enough of them! This season I have my eyes on these black high rise jeans by Goldsign, these 80's acid wash blue mid-rise straight jeans by Isabel Marant and these Citizens of Humanity high rise cropped style. So good!
Shop jeans here:


Vitamin Sea Essentials
I always like to add a few bathing suits to my summer wardrobe collection. Simply stated, I love stripes so this Solid & Striped beige and orange strapless one-piece has my name written all over it. Easy to pair with shorts or with a white linen midi shirt dress left unbuttoned.
Another favorite brand of mine is Hunza G. I can't get enough of their seersucker swimsuits. You will be so beach-ready in this sweet nude and peach colorway bikini. FYI, it's exclusive to the My Theresa site.


Shop swimwear here:


Accessories Make Everything Better
I've been eyeing these sandals by The Row since last year. They are so chicly fabulous – classic, sexy and can be worn day or night. I'm all for the barely-there straps and this mustard yellow hue will give any outfit that perfect pop of color.
This Loewe bag has been sold out more times than I can count. So much so, that I bought it back in September because I knew I needed to strike while the iron was hot. I decided to add this to my round-up because it is available and highly covetable. If you are looking for a smaller beach bag that can be worn apres beach for a trip into town, I would suggest adding this to your cart pronto.

Shop accessories here:

And here you have it, my top spring/summer must-haves from the My Theresa site.
Happy Shopping and remember Happiness is simply clicking, then receiving what you ordered on-line:)
And here you have it, my top spring/summer must-haves from the My Theresa site.
Happy Shopping and remember Happiness is simply clicking, then receiving what you ordered on-line:)