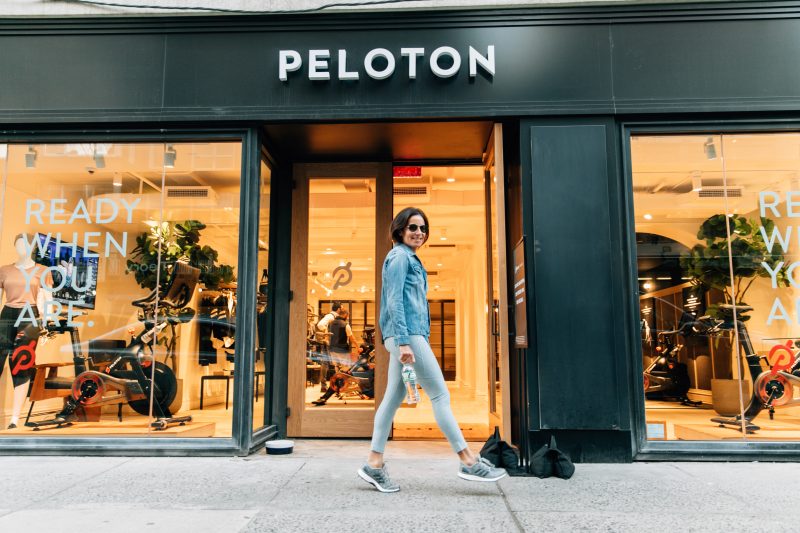 I don't do a formal spring fitness buy but when the seasons change, an athleisure alarm bell goes off and I start to think about the pieces I'd like to add or subtract from my spring fitness wardrobe. My basic go to solid capri leggings are by Outdoor Voices, Koral, and Nike. For some fun and fierce prints, I'm all about The Upside. I'm considering their camo, stripes or tie dyed. What I am certain about, is adding some soft pastel tops to my collection. I am loving this blush pink cropped boxy crew neck tee by Alala. For a long sleeved sweatshirt, I have my eyes on this pastel lemon cropped sweatshirt by Cotton Citizen. This brand is the bomb when it comes to sweatshirts. They are super comfortable and wear well. I am also Madhappy about this uber cool brand and would love to own a pastel piece or two or three from them. Not sure I have to at this point because both my girls have pretty much bought this collection for themselves. On second thought, I will choose a piece for myself to prevent any sort of scuffle. Beyond Yoga make a high waisted shell pink legging that looks like a great fit and is the perfect summer color.
For those looking to add some flower power to their workout, check out these tops by Adidas and Blank NYC. If preppy retro vibes is your thing, check out Tory Burch's sport collection here and here. I am into her tennis ball sweatshirt and track shorts. Her pieces have me wanting to sign up for some tennis lessons.
Last but not least, deodorant is always on trend. I am a big fan Kai's deodorant which is all natural. Agent Nateur and Schmidt's are two other highly recommended all natural brands.
How do you plan to update your spring fitness wardrobe? Please comment below.
Shop leggings here:

Shop tops here:

Shop sweatshirts here: