My pool became that much cooler (love me a pun!) when I purchased a few whimsical pool floats. I decided to stick with a theme of fruit, namely pineapples and watermelons as I thought they would be the perfect compliment to summer cocktails. The watermelon float by Sunny Life adds a burst of color in a deliciously chic kinda way while sipping this refreshing Watermelon Mint Twist Cocktail, of course. I came across this pretty and easy recipe on the Nutrition Stripped blog.  For those who prefer a virgin version, simply omit the vodka.
To compliment my tropical pineapple float also from Sunny Life, I found this yummy looking recipe for a Grilled Pineapple Moscow Mule on the Drink Blog.  Though I haven't tasted this yet, I don't think you can go wrong. They show this drink in a mule mug but I plan to serve this in a pineapple tumbler (that I don't have just yet haha) or in a mason jar.
For those who'd prefer to pucker up poolside, these Fun Boy mini lip pool floats for cocktails are adorable. These go perfectly with the Kiss on the Lips Cocktail from A Healthy Life For Me blog.
Flamingos seem to be the most popular float by far. This Pink Flamingo Cocktail Recipe on the Lucy Loves blog site and her flamingo tumblers are so fun!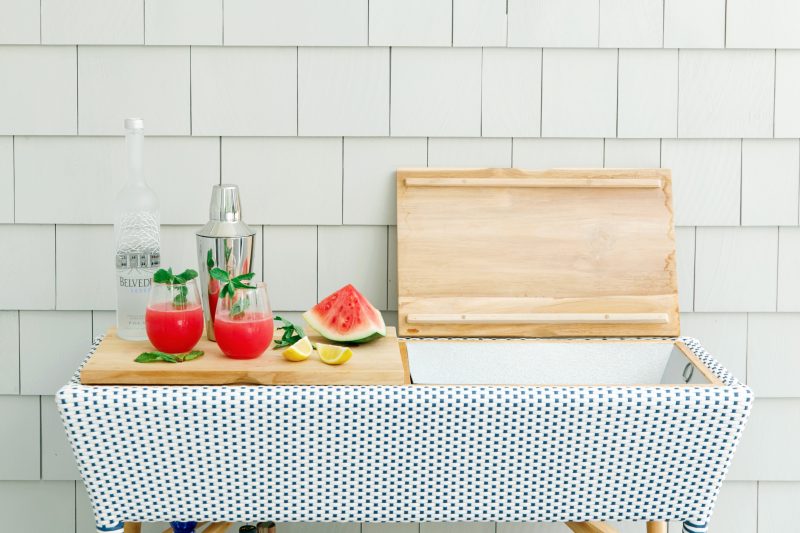 Any favorite floats and cocktails? Please do share!
Shop Here: