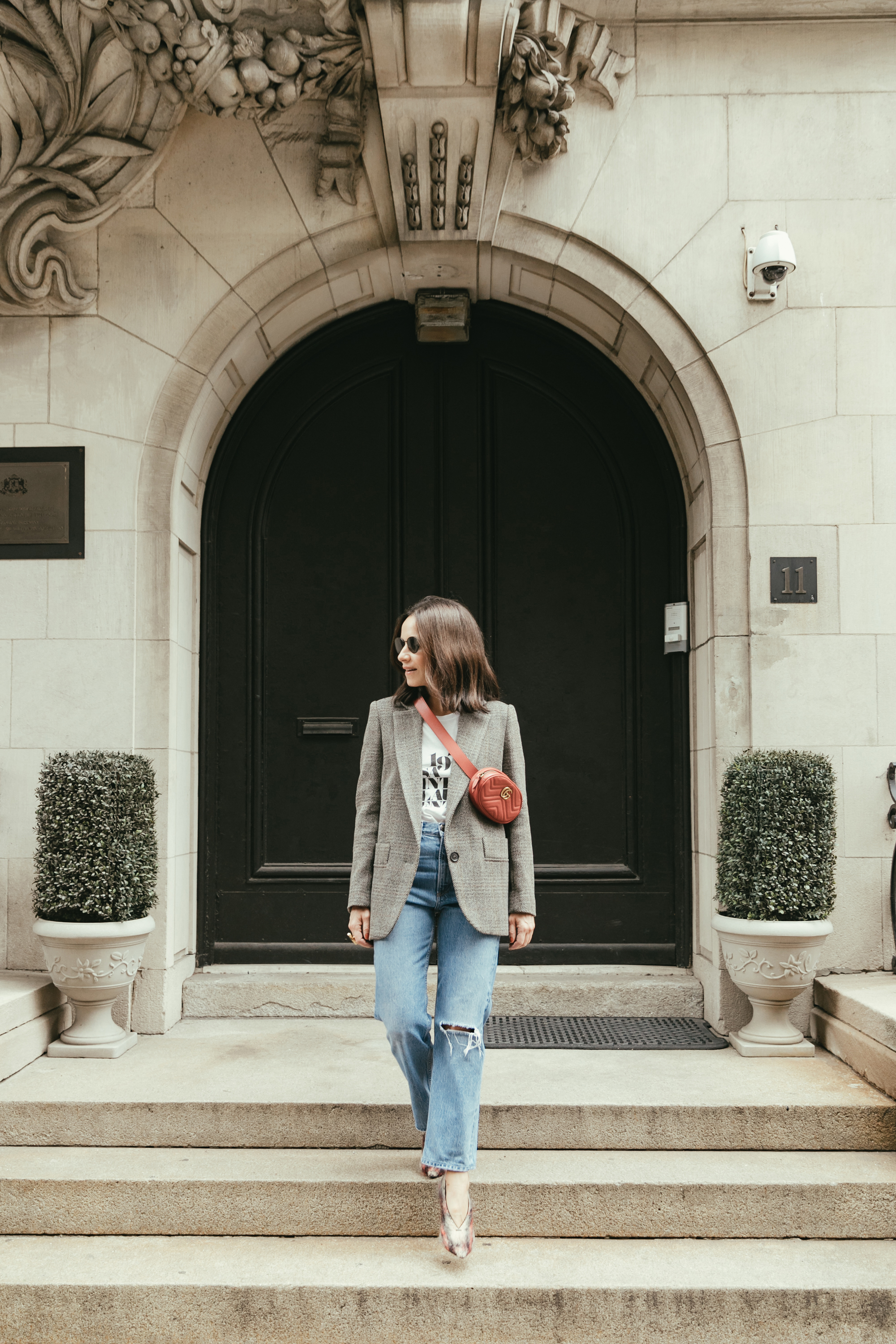 One of the advantages of living on the Upper East Side, is the excitement that comes with new boutique openings. Enter the French brand ba&sh which I first saw on Instagram, and then as luck would have it, they opened walking distance from my home.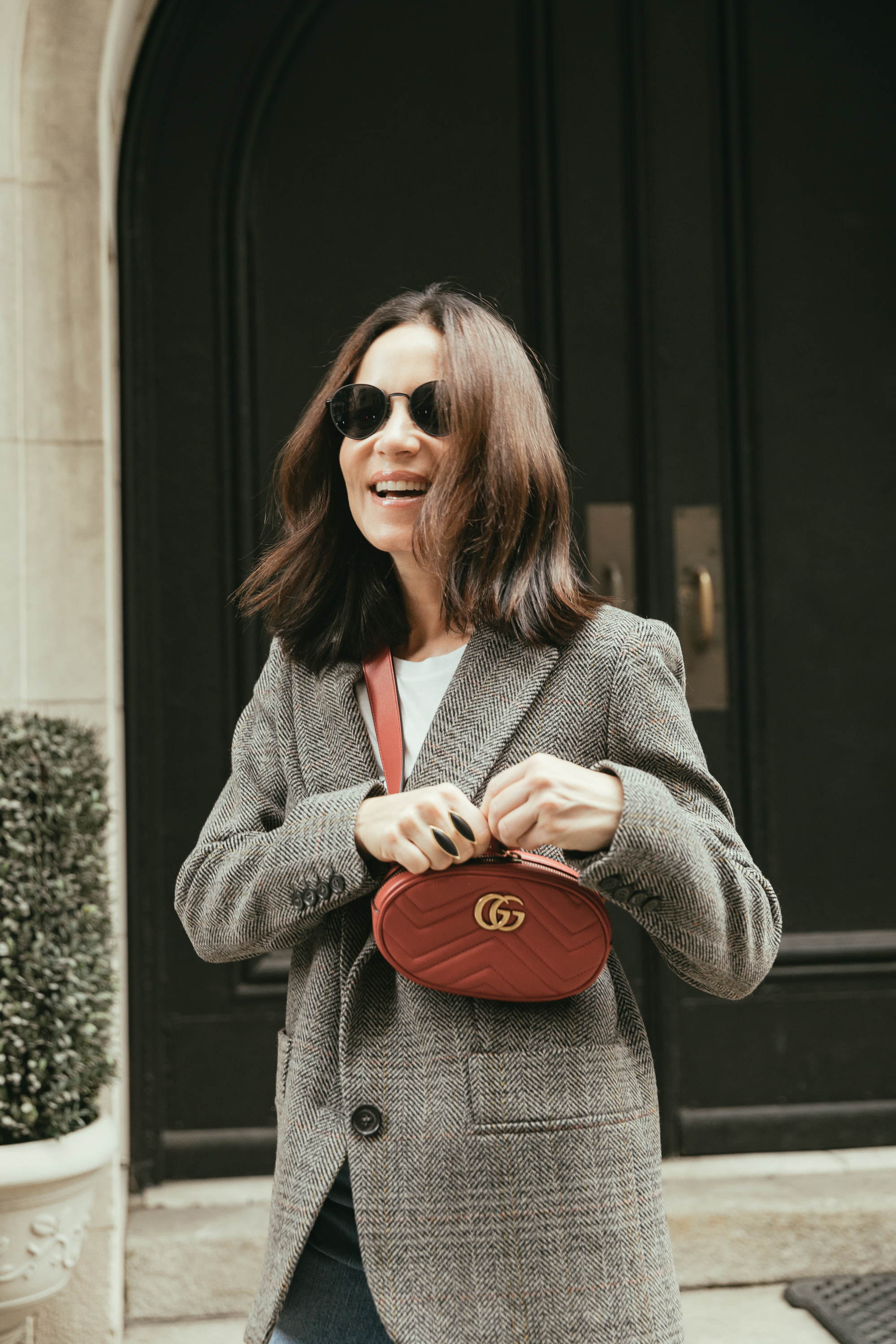 Last season I purchased the perfect trench, and by perfect I mean it was the perfect fit, perfect olive color at the perfect price. Naturally, this fall, I returned with my daughter Vivian to scope out the new collection and came across this fabulous winter tweed oversized blazer, at the same perfect price point. My daughter Vivian, being the cool girl that she is, came home with an emerald green faux fur jacket.
Ok…back to blazer talk…these jackets are a big trend for fall, especially the boyfriend style oversized blazer. This black and white herringbone oversized blazer has a subtle touch of red and yellow and makes for a must have addition to my wardrobe.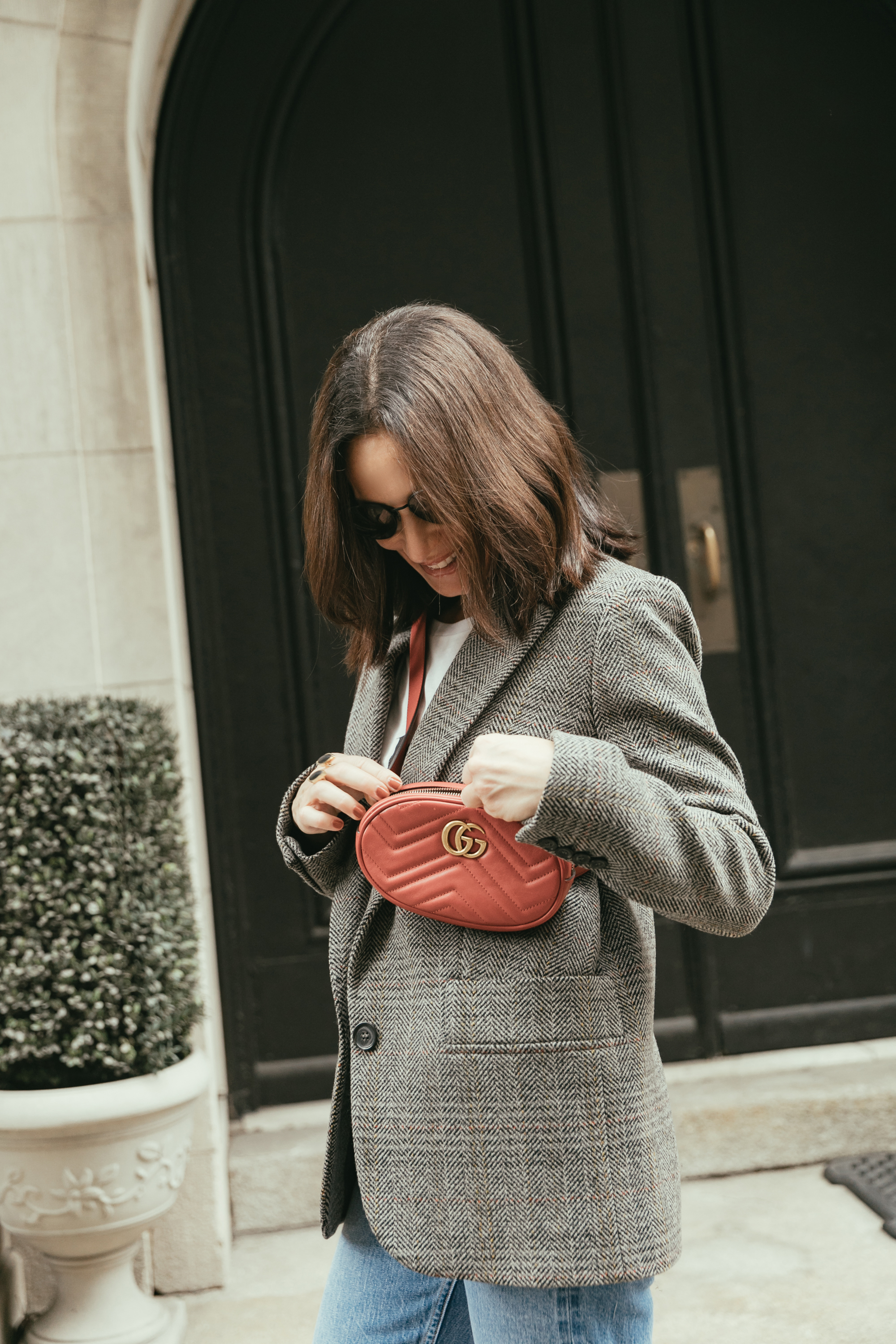 I wore this look with a Saint Laurent logo t-shirt but can also be worn with these tees here and here. Come cooler weather, think wool or cashmere sweaters and turtlenecks.
I paired the oversized blazer with Rag & Bone jeans, (see similar options here and here) but changed up the look with my accessories.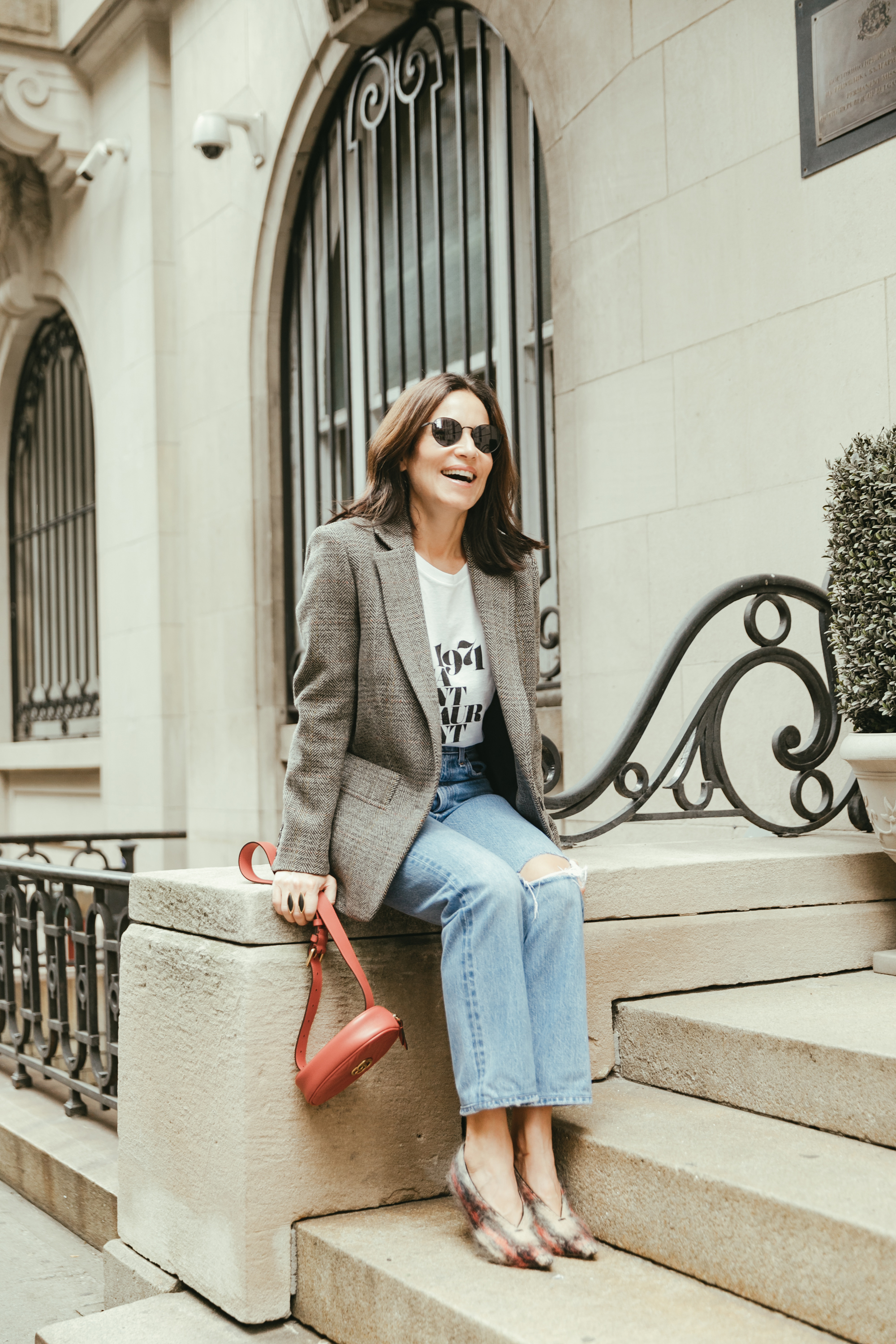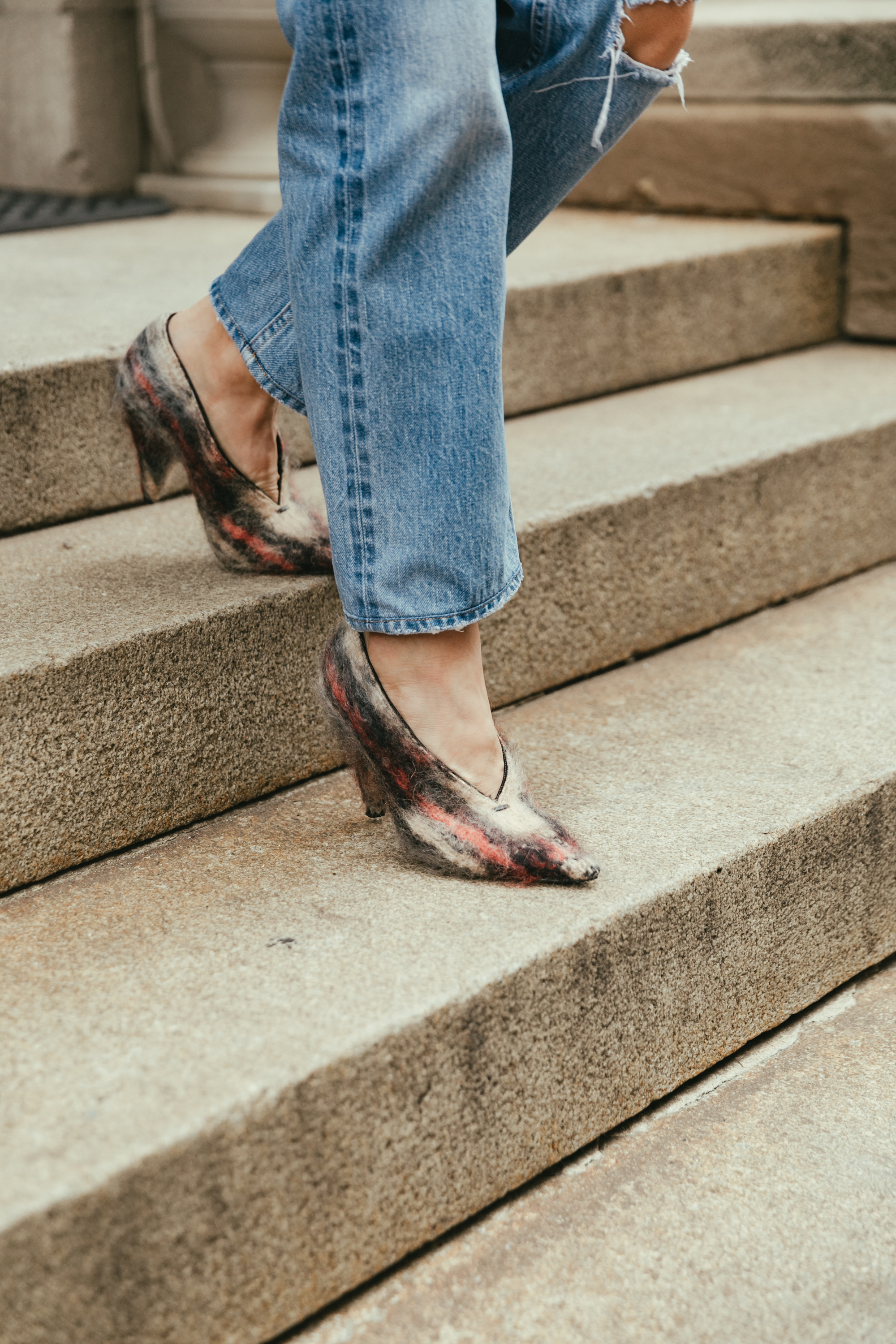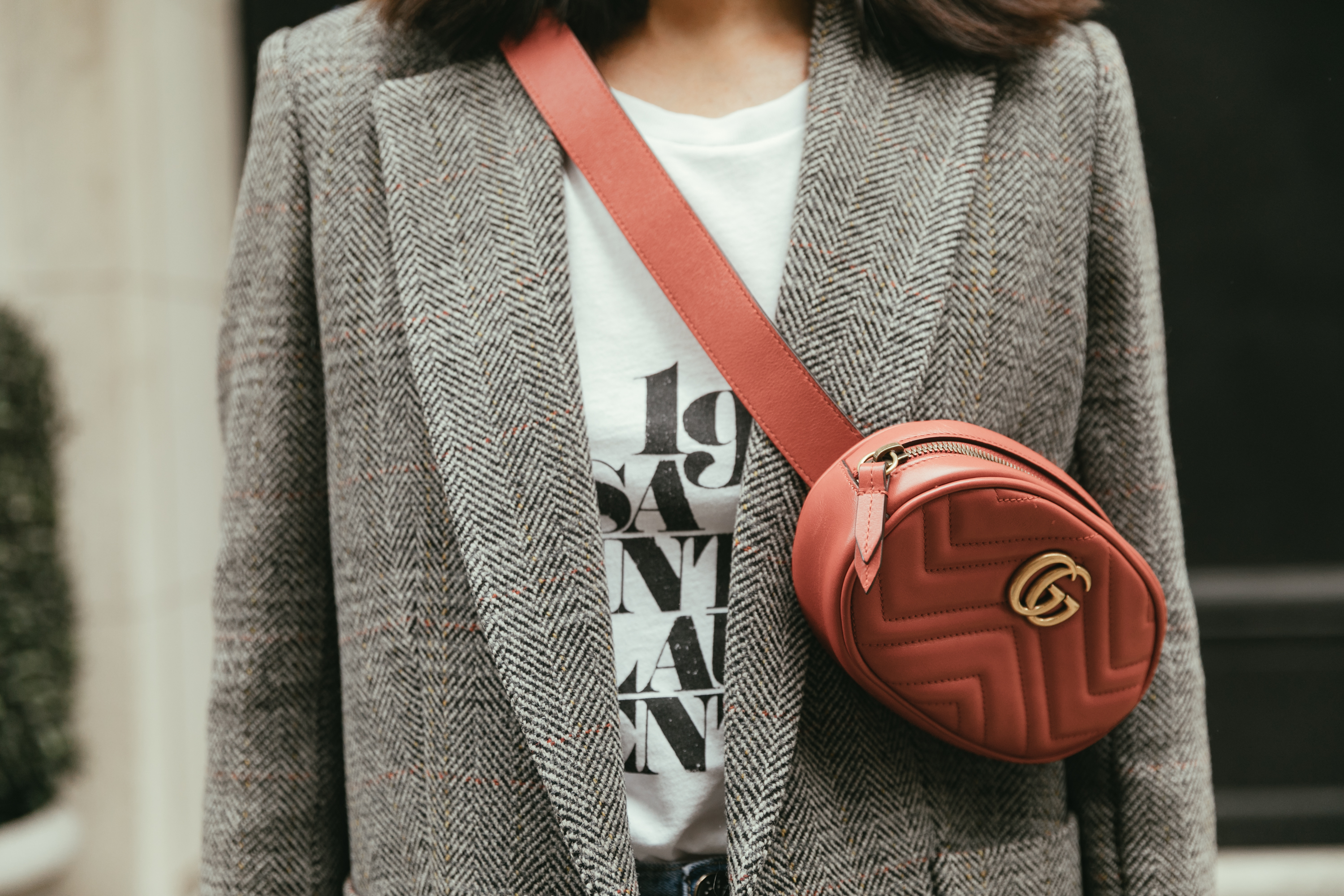 For the first look, I left the blazer opened with this Gucci belt bag  slung across the shoulder which seems to be the look du jour. I completed the look with these mohair plaid Celine pumps which I'm mad about. They're also super dee duper comfortable.
For the second look, I belted the blazer for a more polished yet edgy look and carried a Celine rust color handbag, see other options here and here.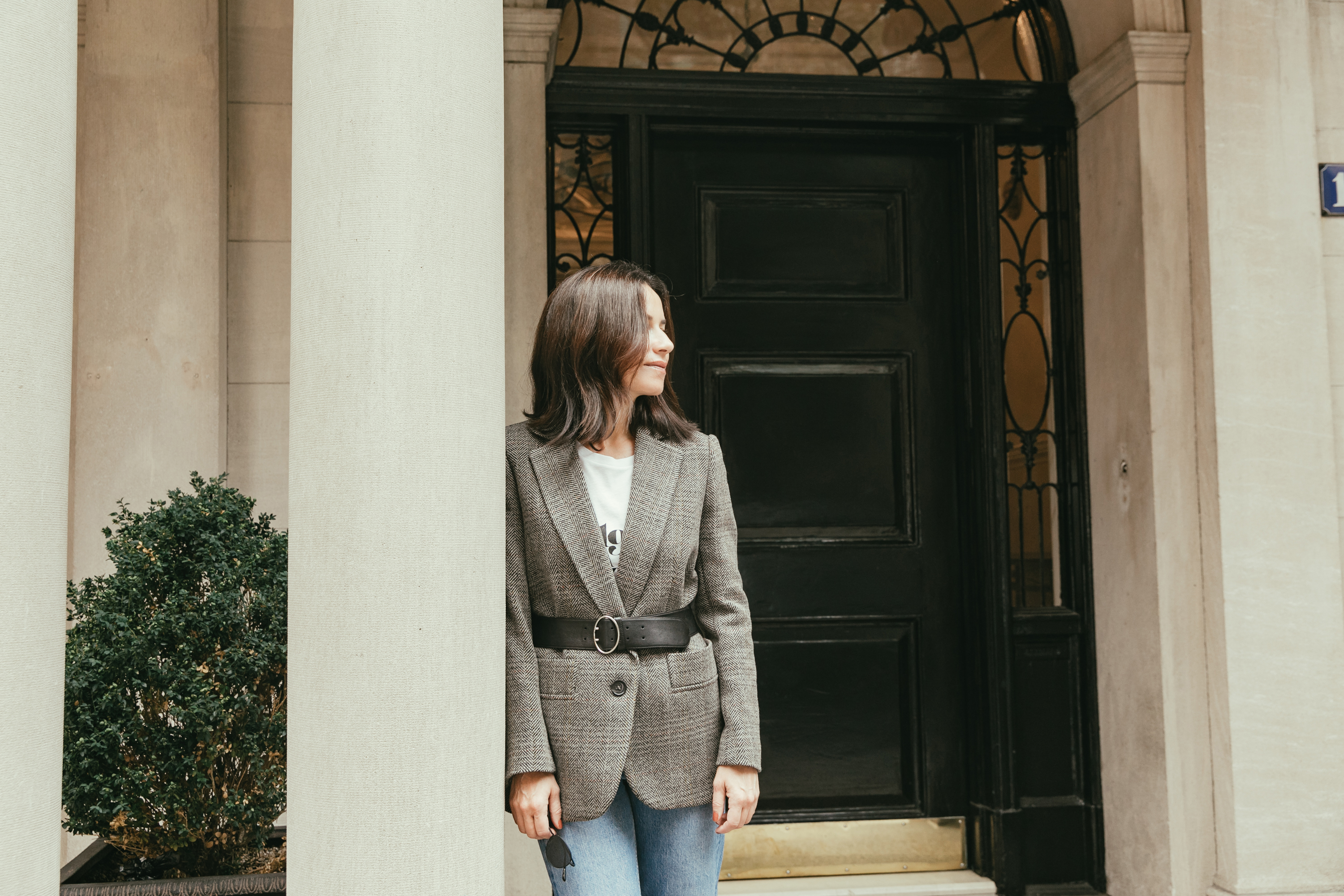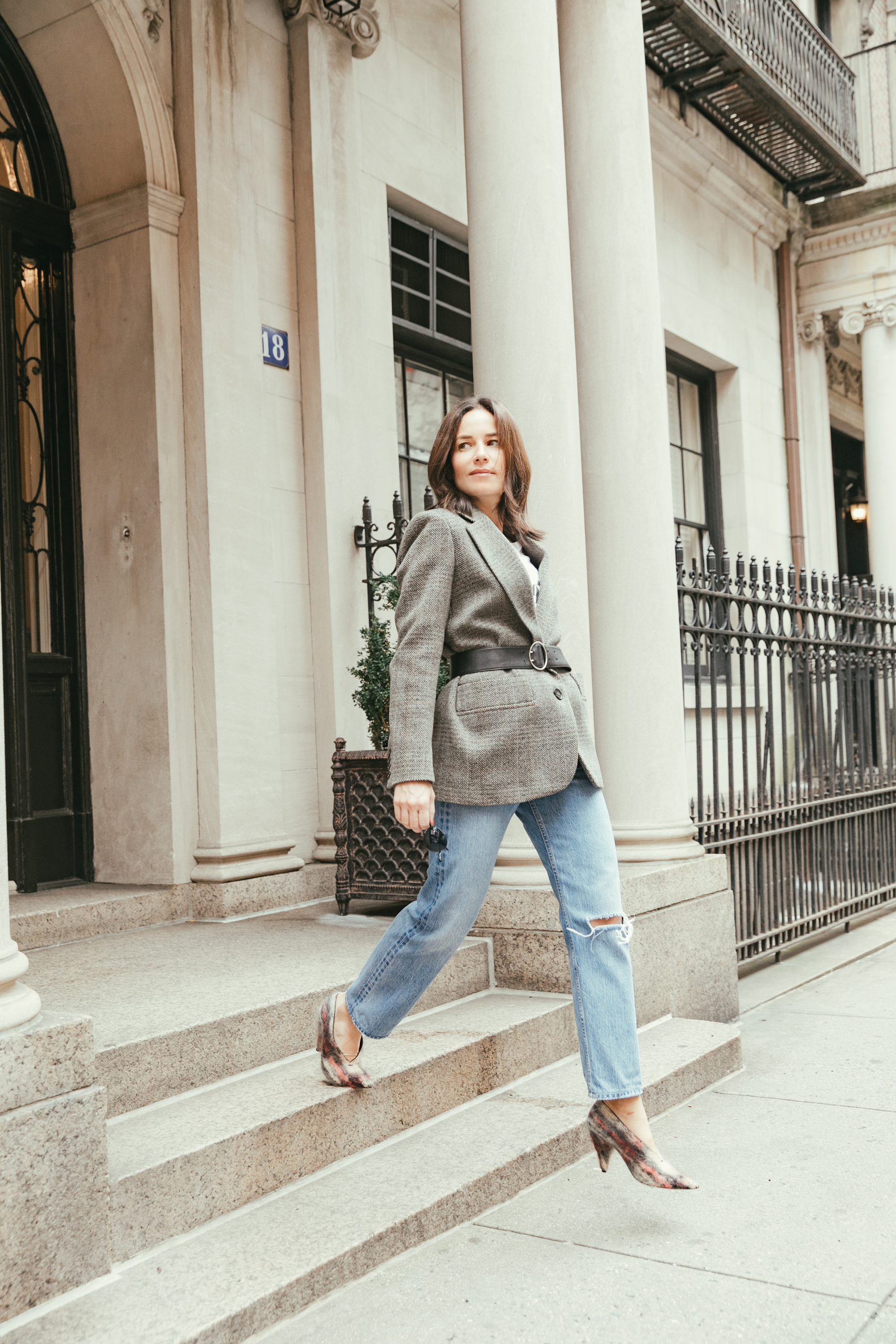 I must have a thing or possibly a fling with rust this season because I realized after I shot this post that even my nail polish was rust. I'm obsessed with this color by Smith & Cult called Tang Bang. I'm going on my third consecutive week with this winning shade and show no signs of slowing down.
Which look do you prefer? Please comment below!
Shop the post here: