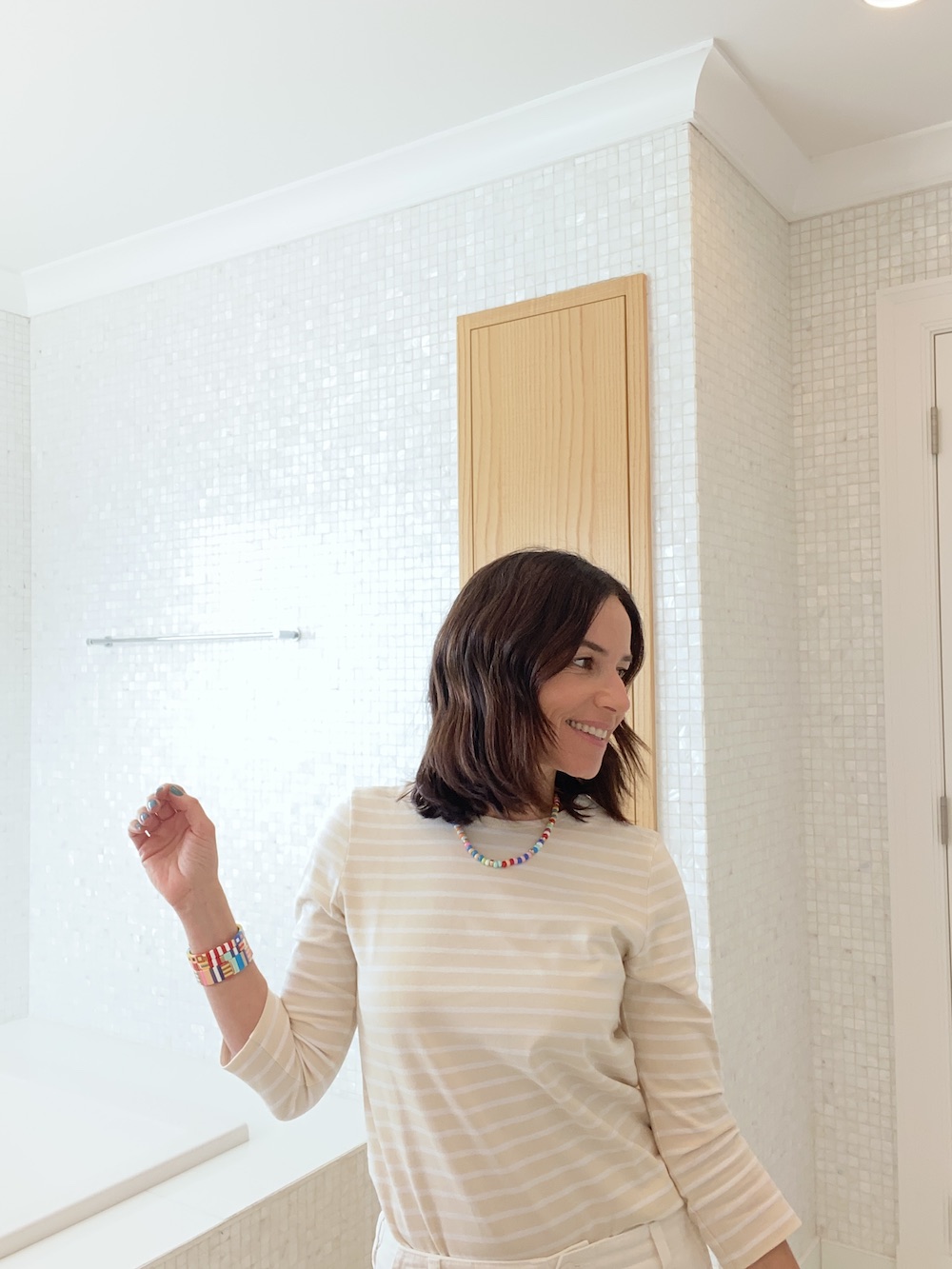 Over the past 7 weeks and 6 days (but who's counting?) at home, I have become resourceful in ways I never imagined. Learning how to do things on my own via You-Tube or even calling on professionals to guide me, has given me a sense of accomplishment and empowerment.
The extra time at home has also given me an opportunity to get some tasks done that have been on my to-do list forever and has also allowed me to indulge in a few hobbies that I enjoy.
Though I look forward to returning life as it once was, I'm trying my best to make the best of our current new normal.
Here is a list of 20 things I've accomplished thus far…
Completed a 1K and 500 piece puzzle with my daughters
Read 3 books – The Kiss Quotient A Well Behaved Woman Park Avenue Summer.
Cooked more meals than I care to count
Finally learned how to use Zoom
Learned how to wave my hair (stay tuned for a tutorial)
Colored my hair for the first time – my biggest coup
Gave myself many a manicure (do not stay tuned for a tutorial)
Let's just say I tested my lung range capacity on my children more than once
Threatened to run away
Watched Andre Leon Talle and The Blonde Salad documentary
Looked up symptoms of allergies vs Corona 1 billion times
Made time for workouts at least 4 times per week
Opened and closed the refrigerator ALOT which reminds me of a corny joke I must share – What did the salad say to the refrigerator? Close the door, I'm dressing
In the midst of a 21 Day Depak Chopra Meditation challenge
Completed my sons Bar Mitzvah album
Organized and reorganized
Made many a face in the bathroom mirror to check just how overdue I am for Botox and filler
Learned how to make sushi
Been living out my childhood dream learning dance routines with @mayamoves
Have much more gratitude each day for what has never been as obvious – health, food, and shelter.
Important to note that there are times that even though I have grand plans to accomplish something at home, it just doesn't happen, and that's ok too. We are all good as we are!
How have you been spending your time while at home?