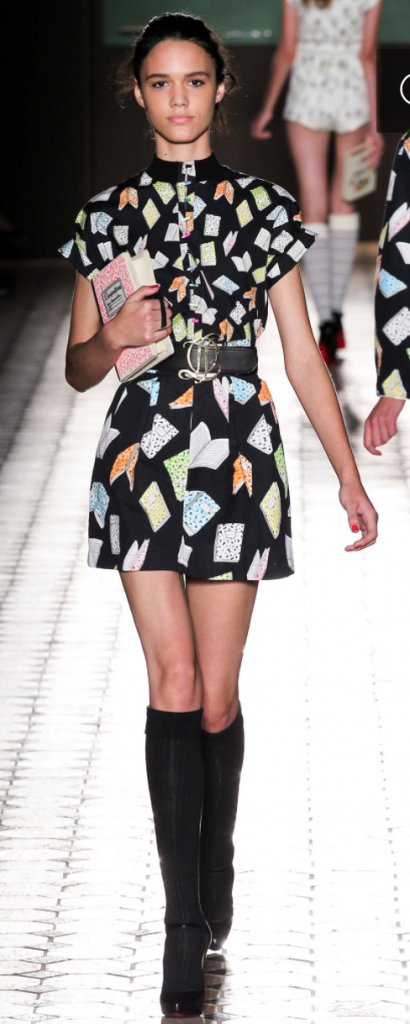 Olympia Le-Tan may be best known for her special book shaped clutches. They're awesome! She has been designing ready to wear for a few seasons now but they only recently caught my attention. Her upcoming spring/summer collection is inspired by the sexy school girl look; think knee highs, a-line mini skirts and colorful composition book type bags.
I don't think her pieces plays to trends and may not be on the tip of every fashion bloggers tongue but her line is something that caught my eye.
I would love to play dress up with some of her clothes but I will be leaving the knee socks at home!