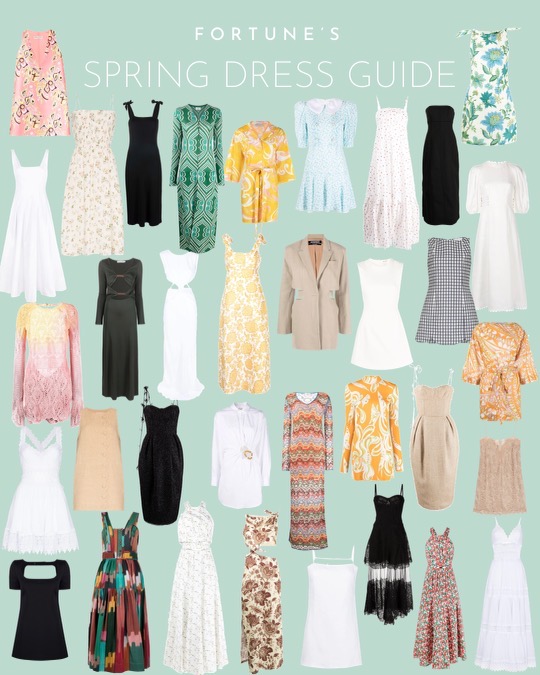 Spring is officially here (finally!!!) and I am so here for it! I can't wait to switch over my closet, store those wool sweaters and break out my spring dresses, which so happens to be the theme of today's blog post.
I must credit the movie 27 Dresses for inspiring me with today's title except, in full disclosure, I have more than 27 dresses that I curated from the Farfetch site. There were just too many good ones that I needed to highlight.
Before I continue, I have some awesome news (drum roll please)…Farfetch, the luxury e-commerce site, is offering 15% off (minimum purchases of $145) to all customers, new and existing, from today until April 3rd, so if you see any dresses that impress, now is the time to click add to cart. Just remember to use code FORTUNE15 at checkout!
Summer Is A State Of Mind
Nothing says fresh as the summer white dress. This season, I have my eyes on Rosie Assoulin's floral print maxi dress which, by the way, has pockets. I love a pocket moment and the effortlessness and sweetness of this dress is just icing on the cake. I plan to wear this floral arrangement to dinner al fresco or any outdoor event for that matter.
Another white dress that is on my radar is this chic mini dress by Alexis. The fit looks flattering and this style is timeless, one that will stay relevant year after year.
I've always been a fan of Charo Ruiz. Nothing says summer like their white cotton dresses with lace detailing. This breezy maxi dress is a charmer and perfect for a vacation on the Mediterannean, or wherever you plan to spend your summer.
Shop white dresses here:

Neutral Territory
Jacquemus is bringing sexy back yet again with their beige linen cut-out blazer mini dress. If you prefer a dress that is a bit more demure, Rosie Assoulin's sweetheart neck midi dress is definitely worth checking out. I always appreciate a fitted waist and the voluminous hem adds a bit of attitude to this cotton/linen dress.
Another beige dress I'd like to highlight is this floral maxi dress with a cutout and knot detail by SIR. This linen dress happens to be hanging in my closet and I can't wait to take it for a spin. This dress has me dreaming of warm weather and wine spritzers.
Shop neutral color dresses here:

Pretty In Pink (And Orange, And Red)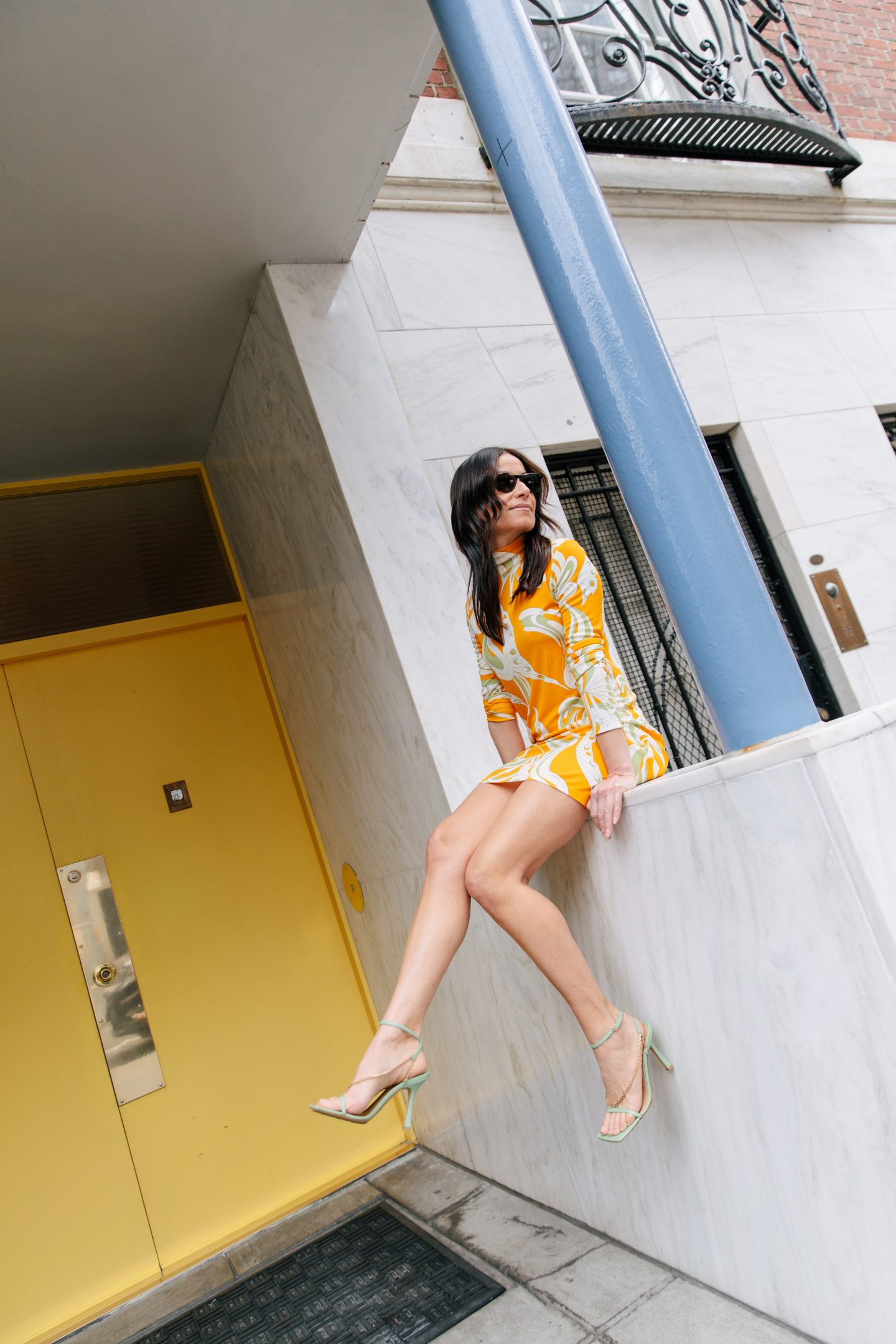 I've been definitely having a Pucci moment and am equally obsessed with all their styles for summer, including their pink cotton abstracted printed mini dress, their orange and white high neck viscose dress, and their orange multicolor cotton printed beach dress. With the Passover seders on the horizon, I opted for the high neck viscose dress but all their styles a la 60's vintage are oh so good.
Shop pink, orange, and red dresses here:

Feeling Blue (And Green)
I'm obsessed with Alessandra Rich's light blue floral print silk dress. I can say with certainty this feminine dress is a winner. In general, if you like fun, flirty with a touch of whimsy, do check out Alessandra's spring collection here.
A blue/green cut-out dress that is worth highlighting (and no, I will not cut it out) is this flattering linen mini style by SIR. This is the perfect dress to wear day or night, casual or dressy.
Shop blue/green dresses here:

Everyone Needs A Black Dress
Last but not least is the black dress category.
I am currently swooning over Courrege's short sleeve mini dress with cap sleeves and a cutout detailing in the back. Love me an a-line style and I am all for a 60's vibe.
Zimmermann's ribbed knit midi dress with bow detailing on the shoulder is a beautiful, classic, and chic dress. This form-fitting dress will be sure to wow this upcoming season.
Shop black dresses here:

What dress is on your must-have list this season?
Please comment below!