When I was a kid, if you had asked me what my two worst articles of clothing were, the answer would have been, anything wool and turtlenecks. I recall pulling at the neck in a state of discomfort, vowing never to wear this sweater again. Fast forward to this fall and turtlenecks dominate my sweater wardrobe. Ironically, my collection includes cotton, wool and cashmere in cropped, voluminous and fitted versions.
I typically wear my cropped turtlenecks with high waisted jeans. Otherwise I layer them with a button down underneath. With a voluminous sweater, you can actually take two routes – paired with fitted jeans or even a wide legged pant, but be sure to check proportions.
The fitted turtleneck is the most versatile as it can be worn with anything and layered underneath slip dress, camisoles, blazers and roomy v-neck sweaters.
I'm so happy that this preppy, 70's vibe classic is trending as it's a practical, fashion statement for keeping warm this winter!!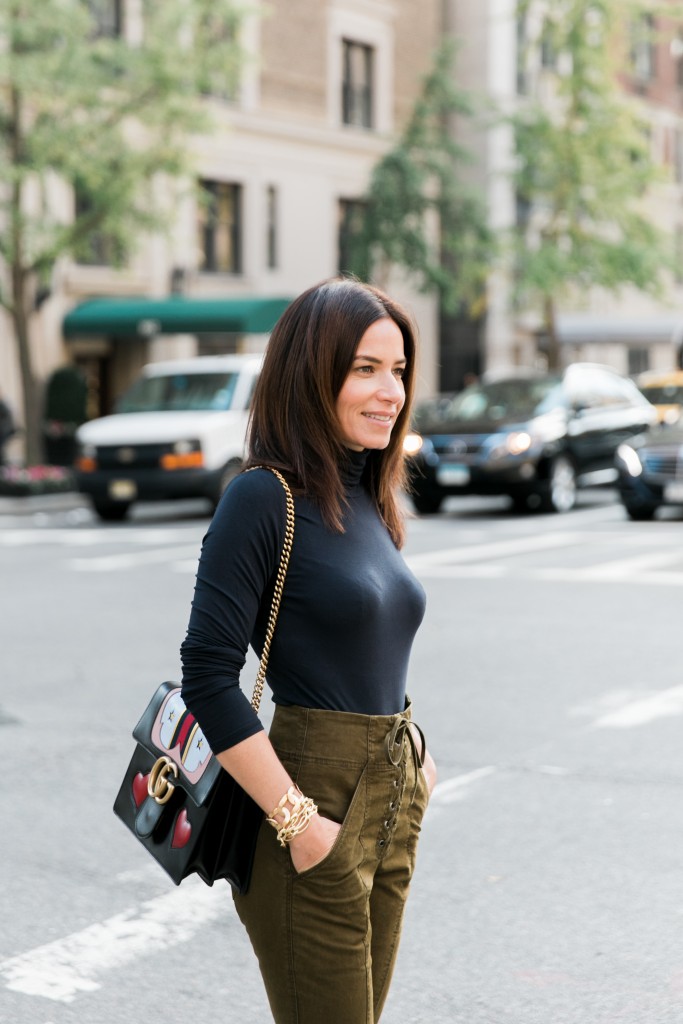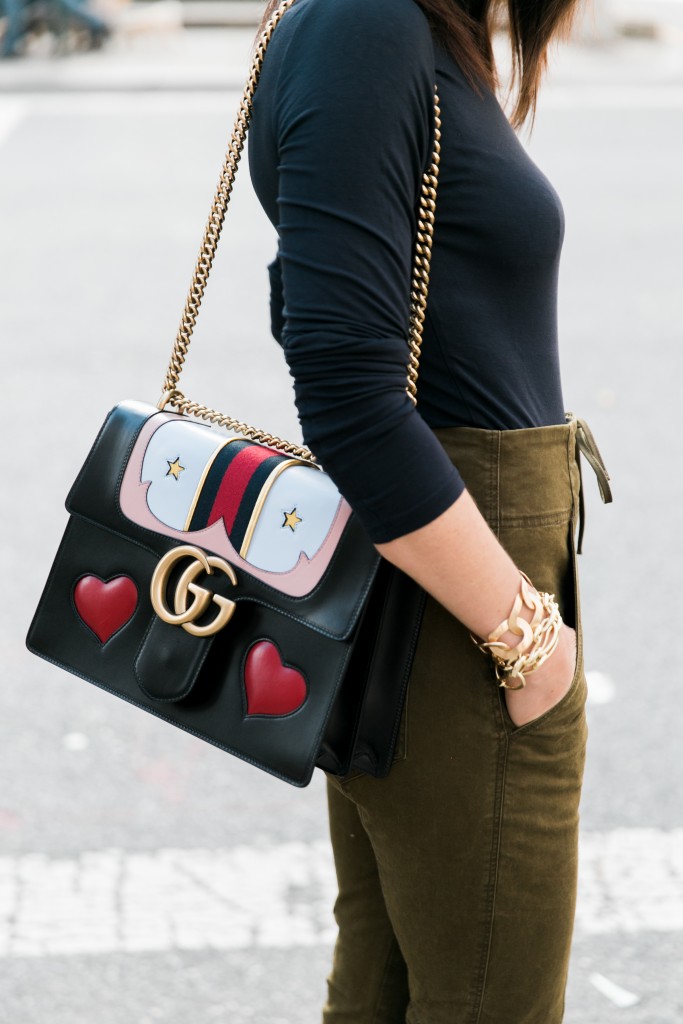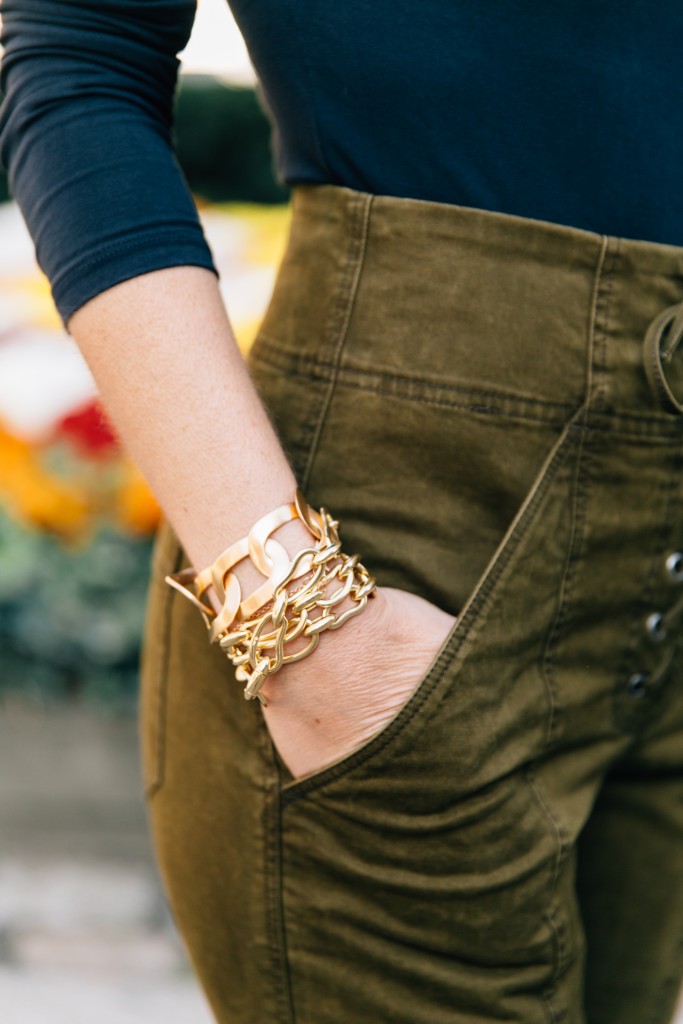 Outfit Credits: Majestic Turtleneck/A.L.C. Pants/Gucci Handbag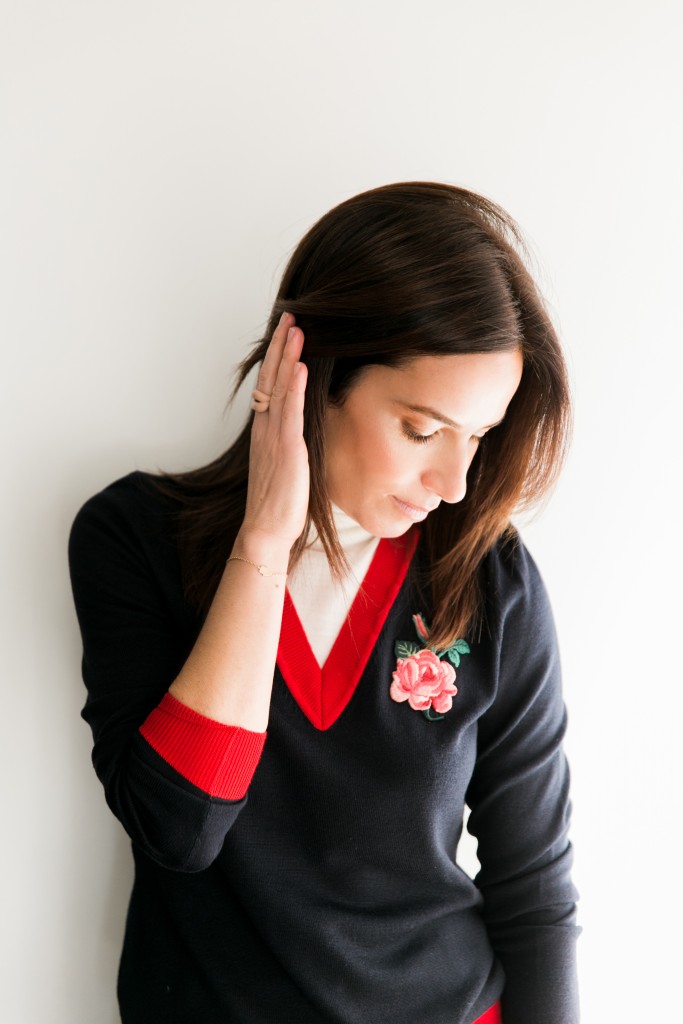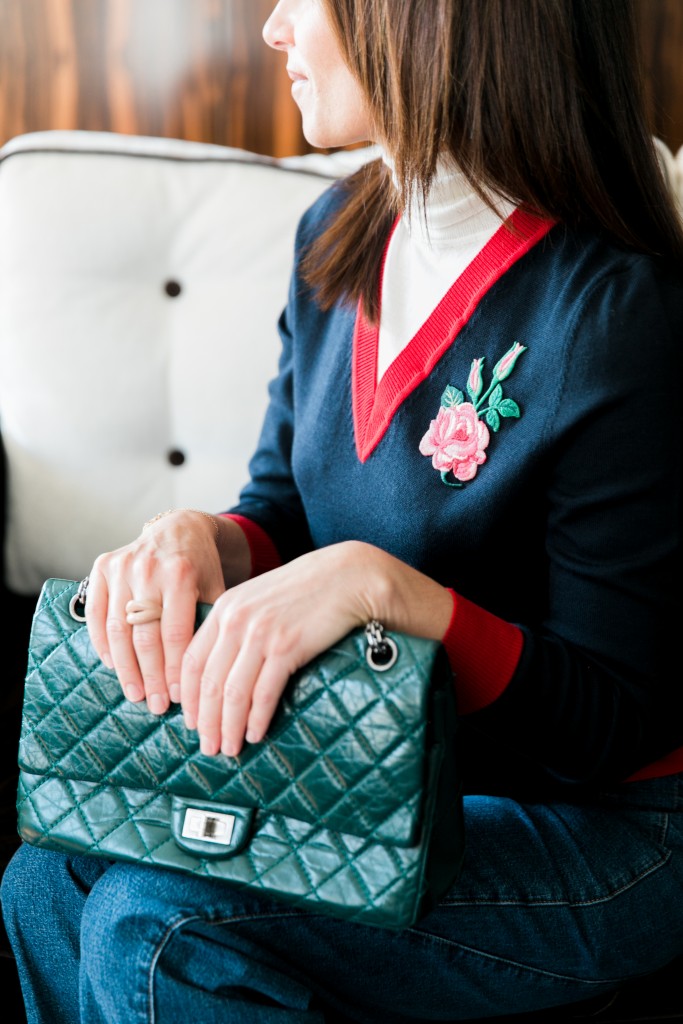 Outfit Credits: Gucci Turtleneck/Rachel Comey Jeans/Solange Ring/Chanel Handbag
Photography: Stephanie Sunderland Photography
Hair: Vanessa Alcala – valcala0725@yahoo.com
Make-Up: Ashley Gadsden.a@gmail.com