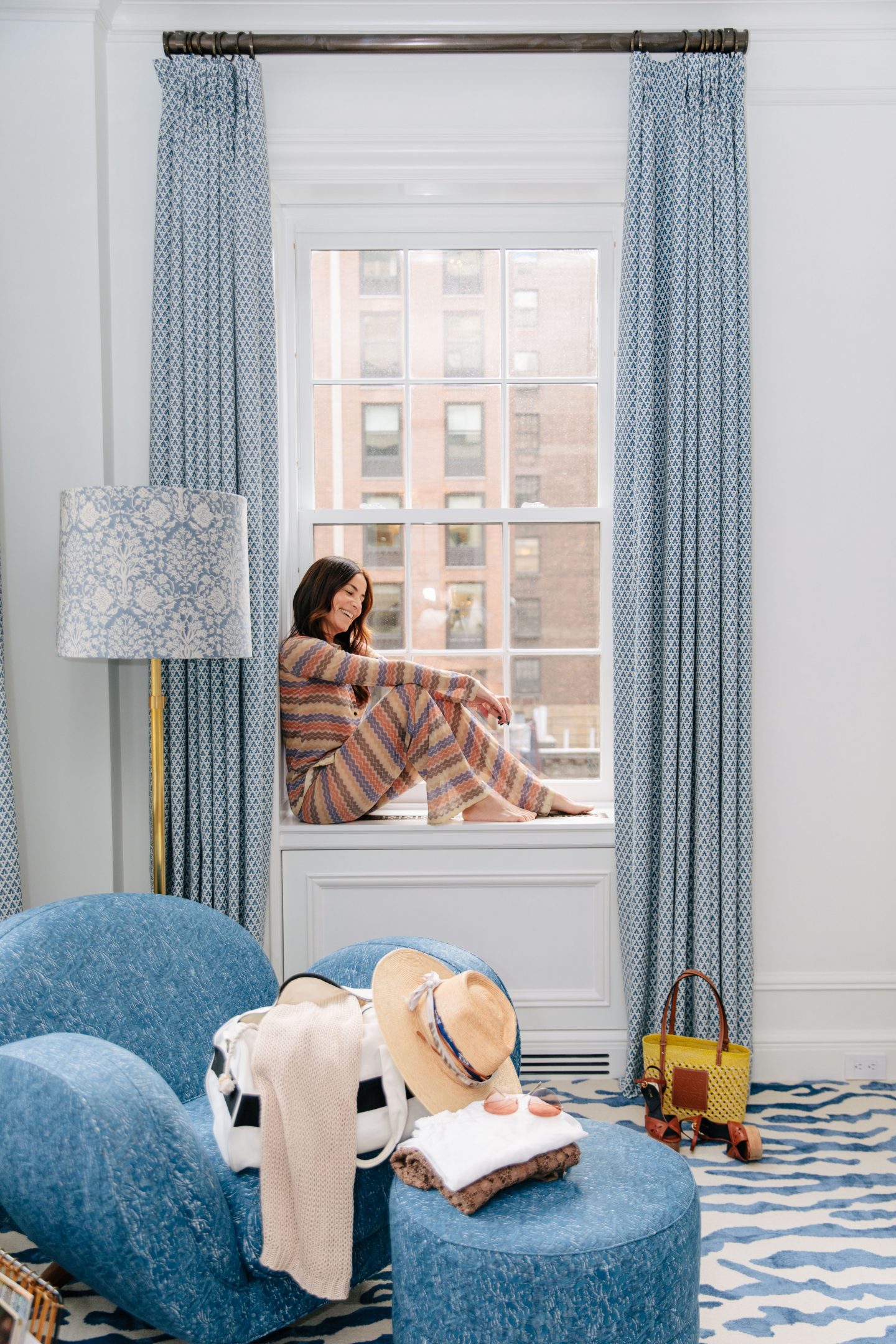 I'm sitting at my desk writing this post as the sun shines through my windows. I then check my weather app (which I do multiple times a day) and it's a balmy 46 degrees ( but feels like 40). This has me dreaming about my next warm-weather vacation which then has me dreaming about what I might pack with me on my get-away.
Whether you plan on traveling somewhere warm or enjoy getting a jump start on your summer wardrobe, the spring/summer 2022 collections have arrived on Mytheresa, and let's just say my wish list has runneth over.
One outfit I recently purchased and L-O-V-E is this Sir semi-sheer cotton-blend knit top and matching knit pants. I love the retro zig-zag print and have always favored a wide-leg silhouette. At first, I thought to wear this as a day outfit with the top left open, paired with a bikini but I decided to wear this as a nighttime outfit instead (either way works!). I plan to style this with a pair of high-heeled platform sandals and leave some of the buttons unbuttoned to show a bit of skin. I was inspired to try this outfit on because a few months back, my daughter Vivian who has style in spades, bought a matching pant outfit for the beach and I thought it was so cool, so thank you, Vivian, #inspired!
Dreaming about this floral chiffon maxi dress by Jonathan Simkhai – another fab piece to take with you on your travels. For anyone who has a destination wedding or summer wedding, this is a pretty in peach option. I also love how Mytheresa styled this feminine cut-out dress with these Bottega Veneta mesh pumps. It gives the dress a bit of attitude and… you must take notice of the delicate golden chain detail. In general, this shoe is the perfect neutral that will take you to many places.
Nothing says vacation like a white dress. This cotton maxi dress by Love Shack Fancy has been a go-to of mine for years. I actually wore this dress so often, that I had to replace it with a new one. It's a classic piece and can be worn buttoned or unbuttoned, however you fancy. I personally prefer to wear this to the beach as a cover-up, left mostly unbuttoned but this can easily be worn to town and/or dinner completely buttoned up.
Another cover-up that I am coveting is this colorful crochet maxi dress by Etro – simply a work of art and a statement piece for summer. For those who prefer a bit of coverage, this comes with a nude slip so you've got your options.
Shop vacation ready-to-wear:

When it comes to swimwear I am swooning over Johanna Ortiz's blue and white printed one piece. I am all about the bow-tie shoulder straps which add a sweet element.
I'm also really into this rust color one-piece swimsuit by Ulla Johnson …love me a halterneck style any day. This could be cute paired with a pair of denim cut-offs or a denim mini skirt and a pair of clogs.
Shop swimwear:

Last but not least are accessories. I have a thing for elephants so naturally this small raffia and leather tote by Loewe is currently in my shopping cart. Perfect for the beach, perfect for town, perfect for all around.
Looking for a super chic straw hat option? This embellished lamé Gucci boater style will have you covered…literally.
Shop vacation accessories: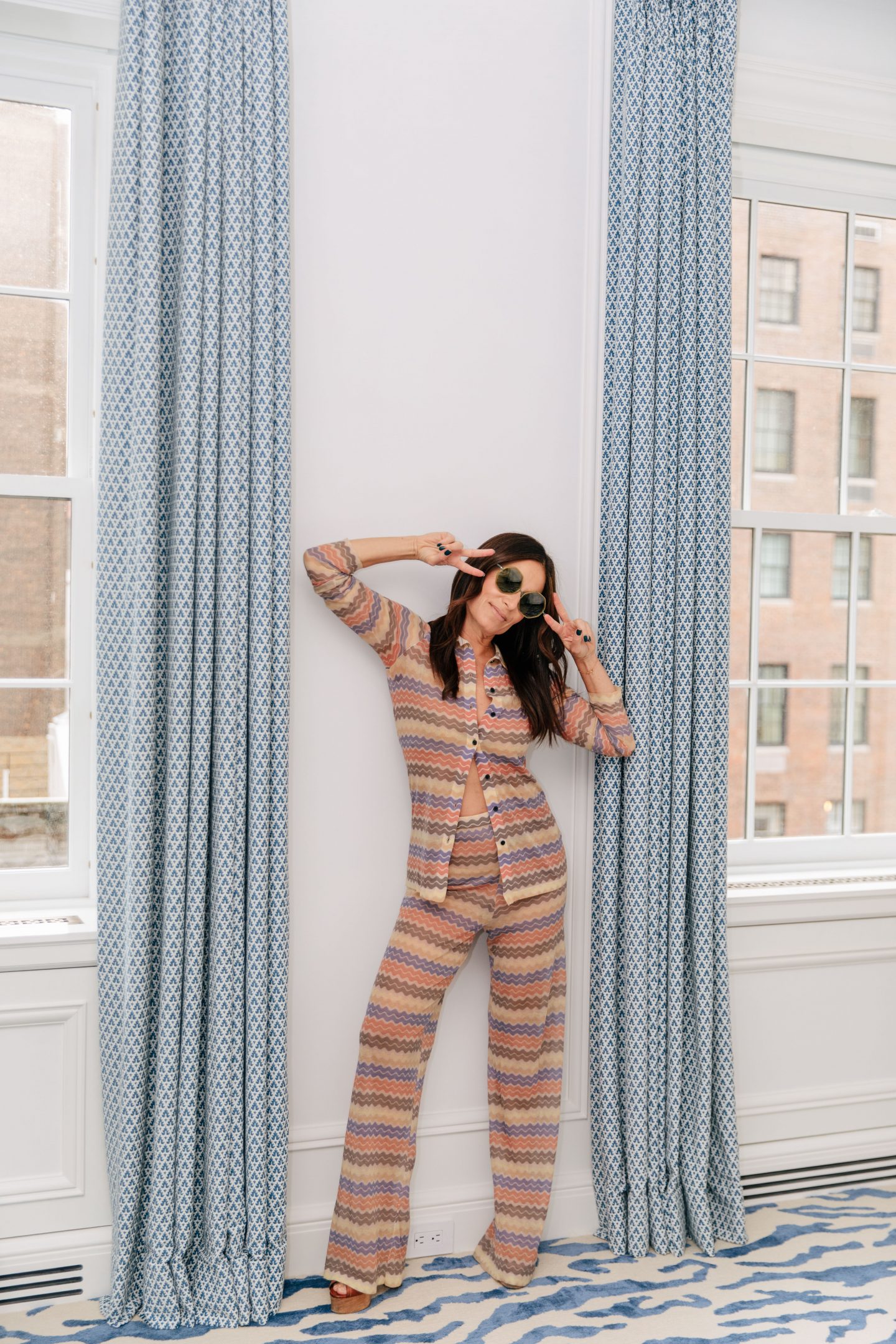 For those who are in a sale state of mind (when are we not!), here are some of my favorite pieces that are now on sale for an additional 20% off, today until February 9th.
Shop sale:

What's at the top of your Mytheresa wish list? Please share your favorite vacation wardrobe must-haves below!