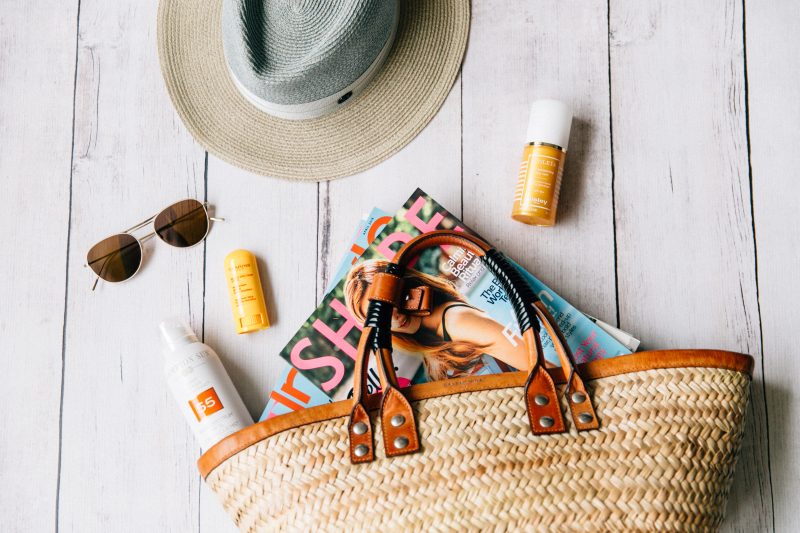 With vacation on my mind and hopefully warmer temps on the horizon, I thought to share some of my luxury suncare products for the face and body and those that come well recommended.
As ignorant as this may sound, I never thought sunscreen applied to me until these little special sunspots miraculously began to appear. Since then, my go to facial sunscreen was Clarins but I was recently turned on to Sisley's Age Minimizing Sun Care. Although pricy, it came highly recommended and to quote my mom, "You wear your face everyday". I love the light, non greasy texture. It has a subtle natural scent, think shea butter and cucumber. More importantly, the sales lady at Bergdorf's assured me this product is paraben free. I know it's a winner because I'm already on my second bottle this winter and summer season hasn't even begun.
For my mustache area and other sensitive hard to reach spots, I use Clarins 100% mineral Sunscreen Stick. It's recommended for children and those with sensitive skin.
For body, I am a huge fan of Hampton Sunscreen. I love spray-ons for the body. No need to waste precious R & R time in the sun having to rub product in and then deal with sticky hands. This paraben free product also comes in an eco friendly dispenser and the ingredients read like a fruit and vegetable salad with a handful of almonds.
I purchased a bunch of the these on the Revolve site and they sent me a mini complimentary 1 oz. bottle that is so freakin cute and perfect for travel.
Though I haven't tried this product yes, Coola Sunscreen Spray was recommended as an organic option. It's vegan in case you get hungry but in all seriousness, it's gluten and cruelty free.
My daughter Vivian, the sun worshipper among us, introduced me to Sun Bum, another all natural sunscreen body spray. This product comes at the most gentle price point from all those listed above.
Soleil Toujours is a fashionably natural and organic extensive skin care line thats boasts
anti-aging benefits. For their range of products, check out Net-a-Porter. I currently have their Set and Protect Micro Mist and Daily UV Defense in my sun care arsenal.
When I'm looking for a bit of coverage and a little bit of color that includes sun protection, my all time favorite is La Mer's Skin Tint with an spf of 30. I don't care for heavy make up in the sun so this is the perfect consistency that evens out my skin tone. This product is not natural but until I find one that is, this will do. Going to check out True Botanical's Sheer Coverage that has an SPF of 20 as I am a new fan of their skincare line.
Overall, the more natural the product, the better, but most importantly, remember to apply and reapply.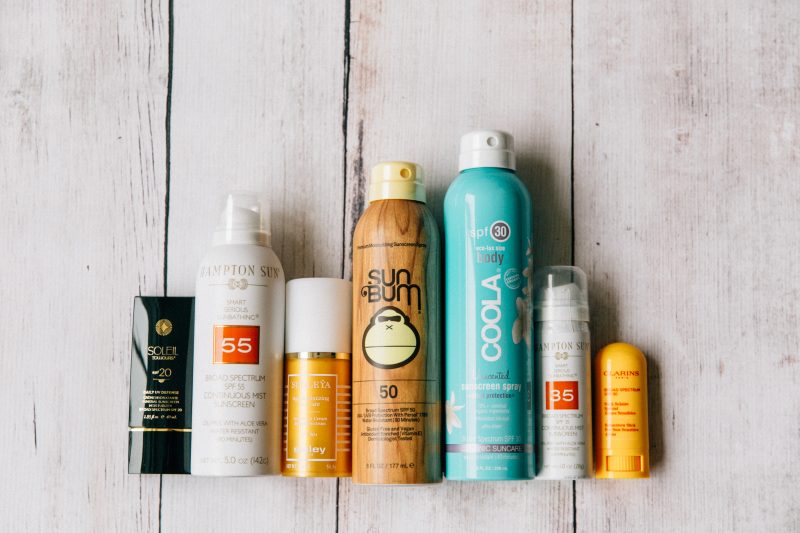 What are you go-to luxury suncare products? Sound off in the comments below!
Shop the post here: