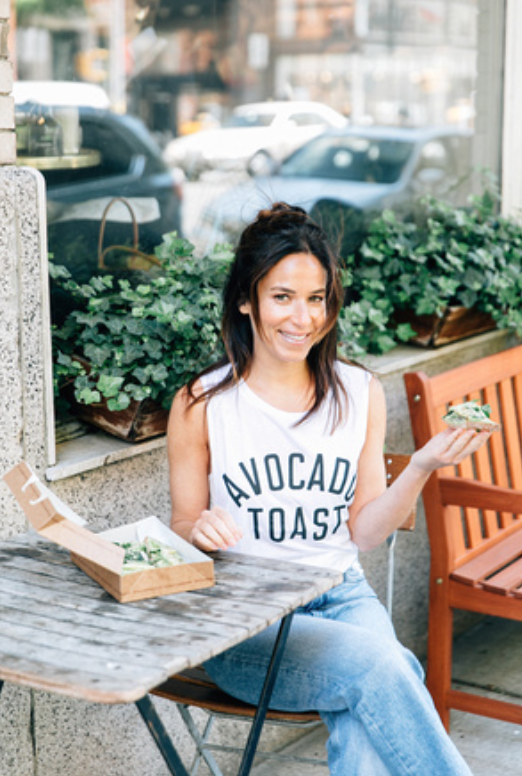 This past month I headed to 'holy guacamole' land by visiting 5 restaurants on the Upper East Side with avocado toast on the menu.
I can literally eat avocado for breakfast, lunch and dinner – and any time in between. I especially love it with some lemon or lime, olive oil, salt and sometimes a bit of cilantro and jalapeño for an extra kick.
Sant Ambroeus, Blue Stone Lane Cafe and Tartinery at The Plaza offer variations of avocado toast with a poached egg on top, all garnished with different cheeses.
While they are all mouth wateringly delicious, my favorite is Sant Ambroeus' for its simplicity. Their toasted sunflower bread is bellisimo and the avocado smash with a hint of peperoncino is perfection.
The avocado toast (sans eggs) at Genes Cafe at Barneys has a Mexican flare to it – made with lime, cilantro,cumin butter, pepper flakes, sunflower and sprouts. It joyously satisfies my avocado cravings.
The last stop on my guac trip was Le Pain Quotidien which offers an excellent toasted avocado tartine.
Made with avocados (of course), sea salt, lemon, cumin and pepper flakes, this is another winner. Is your mouth watering yet?
For those on the downtown circuit looking for the perfect avocado toast, I suggest trying Cafe Gitane, Jack's Wife Frieda and The Butcher's Daughter.
From one avocado aficionado to another, you seriously can't go wrong with any of these options!!!