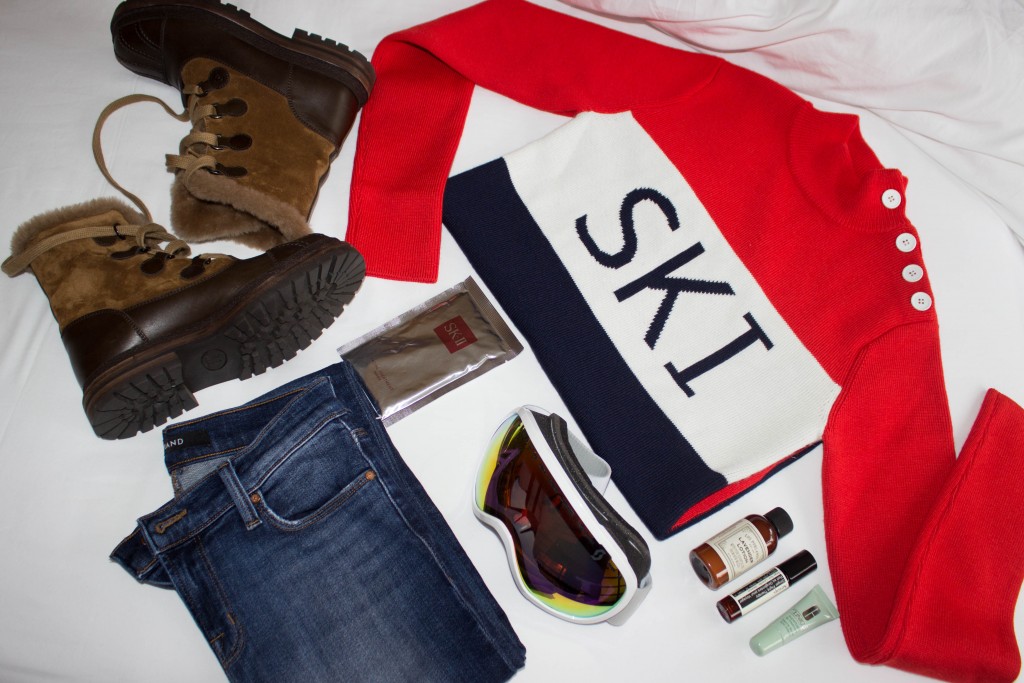 In a couple of days we head out west to Colorado for a week of snowboarding and s'mores. Packing to hit the slopes is the easy part. My boarding outfit has a life of its own at this point but apres ski and dinner is another story.
One thing I am good at is channeling the energy of the destination that I'm visiting. In Montana, it was all about cowboy boots, bandanas and overalls. In Vegas, it was about sparkle and glamour. For Colorado, it's warm winter glamour.
I recently snagged a Valentino ruffled sweater 60% off, (who could resist?) that I will pair with corduroy jeans. I also spotted an all American Tory Sport SKI sweater, so vintage preppy chic. I will pair this with denim jeans and fur hiking boots. My Kule striped rabbit fur pullover and scarf are coming with of course. Stripes are my fave and an easy throw on. To "top off" the look, I will take my well worn Moncler pom-pom hat and my newer Eugenia Kim double pom-pom hat – no such thing as too many pom poms!
For some in-room ambiance, I always bring along a travel size Feu de Bois Diptyque candle. Though I light this sophisticated woody scent year round, it will be particularly fitting for this winter vacation.
Let it snow!!!