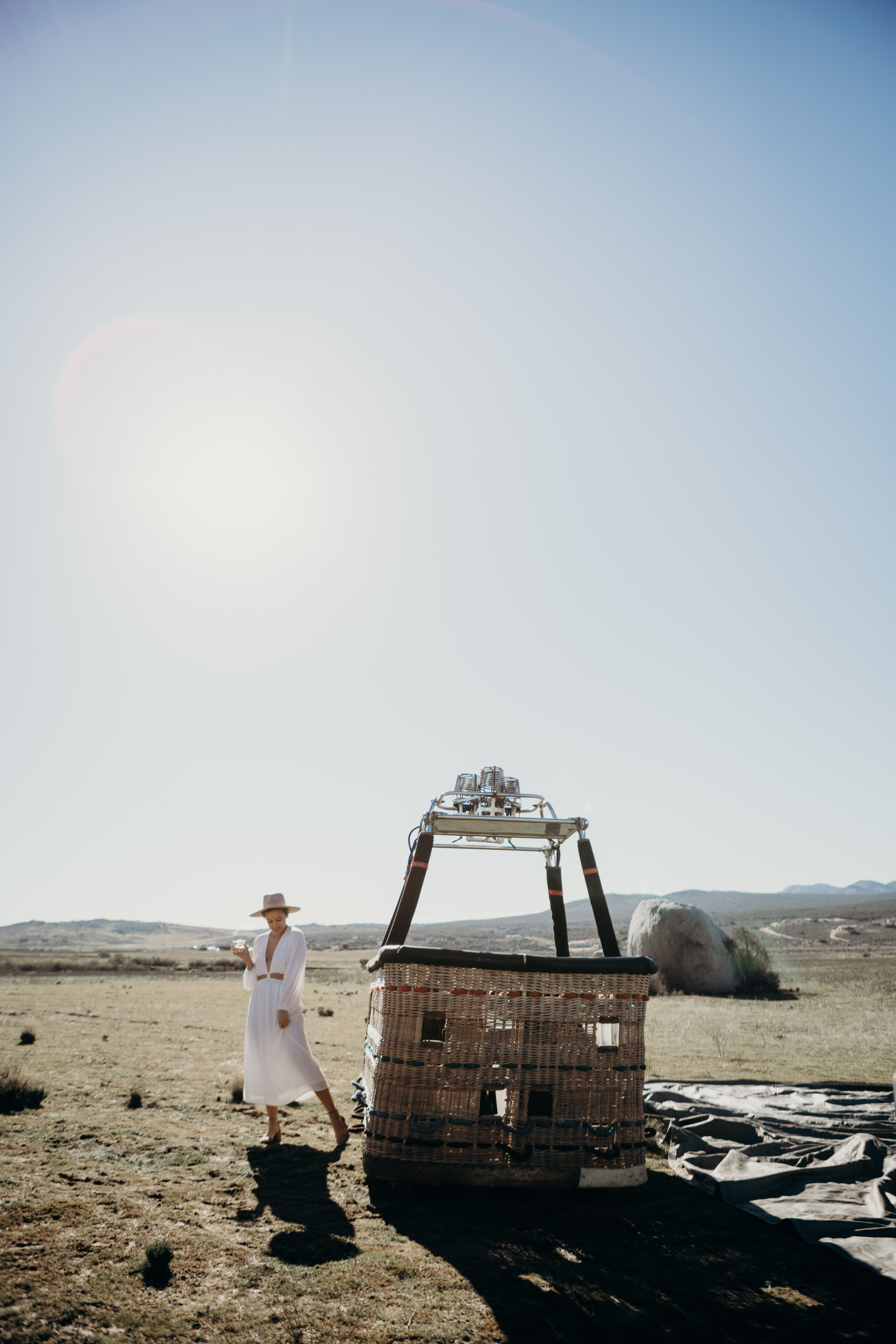 I'd love to introduce you to blogger of the month, Lauren Elyce. I first met Lauren two years ago when I hired her as a blogging consultant. I was instantly drawn to her aesthetic on many levels. Before I even get started, follow her IG feed and stories on @laurenelyce and you will know what I mean. Lauren is about as real as it gets. She talks relationships, weight issues, life challenges and inspires me with her recent fitness transformation, kick ass fit guides, and her fashion style which she nails without breaking the bank. Her new home which she decorated on her own is also pretty impressive. Maybe her boyfriend Brandon had input, but I'm giving Lauren all the credit here. I am obsessed with following along on her many travel adventures as her images are dreamy and destinations are bucket list worthy. Last but not least, she loves a good ole margarita, spritz or a glass of rosé – now that's just my type of girl. Most importantly, they just don't get nicer than Lauren. I always tell her I want to meet her mom, because her values had to come from a good place.
1. I follow your incredible fitness transformation, so inspiring! What was your motivation?
Lauren Elyce: Honestly, it was a breakup that sort of gave me that kick in the booty to get started. We're back together now and so much stronger but going through a tough breakup allowed me the time to fall back in love with myself and put myself first, something that can fade away when we put our all into relationships. I was the unhealthiest I had ever been so I used the time alone to focus on getting stronger, healthier and making some fun lifestyle changes that we now bond over together!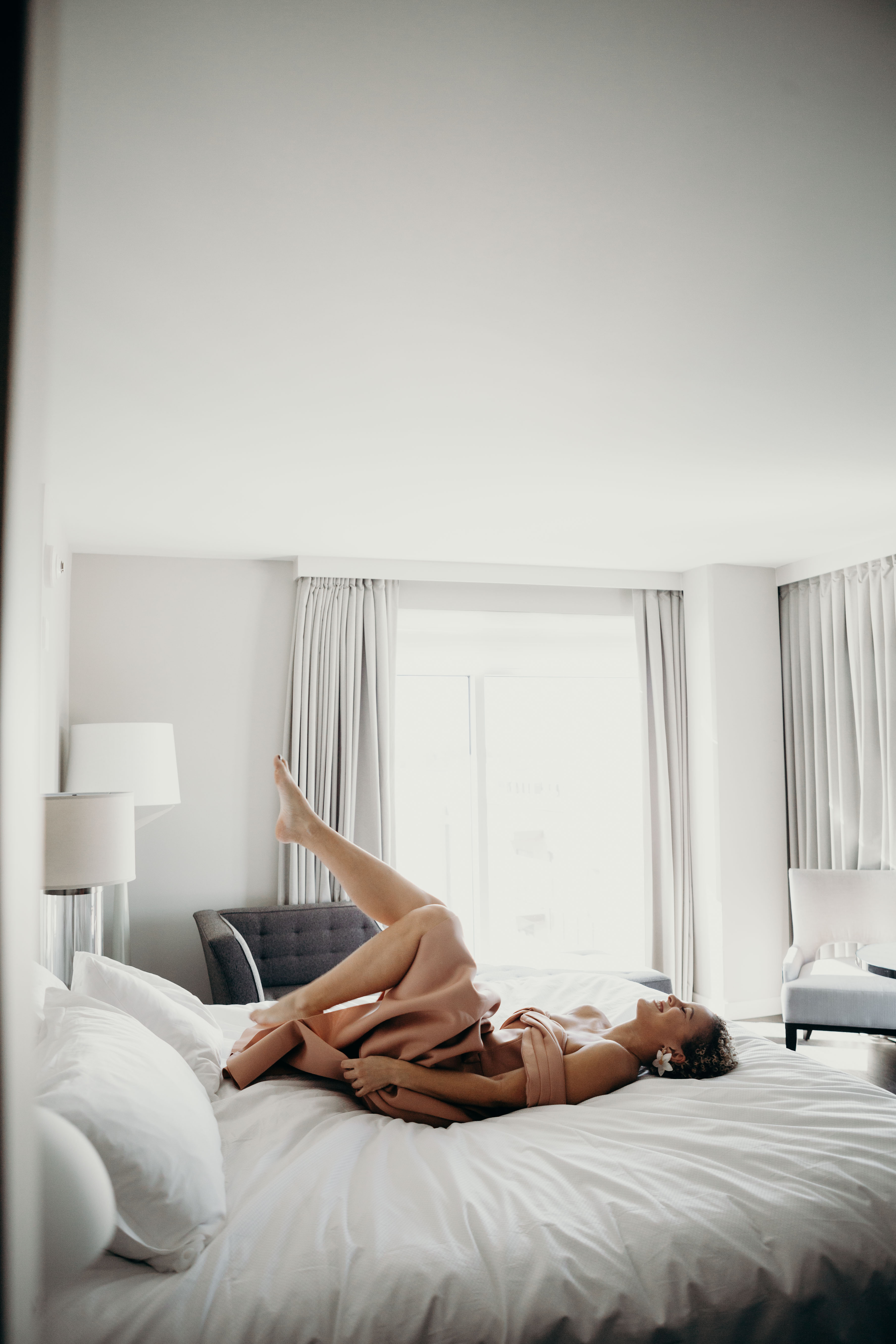 2. Your relationship with Brandon is so connected. Can you offer 3 pieces of advice in maintaining a solid relationship? 
LE: #1: stop trying to be perfect.  In a world where #relationshipgoals is an actual "thing", it's so easy to compare your relationship to that of others that just seem so perfect. The moment I stopped worrying about being perfect and started embracing the things that made us, US, we were both happier.
#2: have fun. I'm a huge romantic – but my boyfriend isn't. For the first year of our relationship, I would get so mad at him for not randomly greeting me with flowers. I was crazy lol I realized pretty quickly that although he wasn't one to "sweep me off my feet" in the traditionally romantic way, he was able to do it in his own way which was all about having fun. He keeps me laughing NONSTOP and is always down to try new things and be silly. We play games, we watch kid movies, we have a lot of fun and I enjoy doing these things way more than looking at flowers in my kitchen. It keeps our spirits alive and I love that.
#3: open communication about the taboo stuff. From day 1, my boyfriend and I have had extremely open communication about everything from our pasts to sex to money and all of the tricky stuff in between. It's hard to have conversations about certain things but I think this is the one aspect of our relationship I definitely couldn't live without. He makes me feel comfortable enough to open up and vice versa – it has saved us during some tough times for sure!
3. You've done an amazing job accessorizing your new home. Can you share your top decor haunts?
LE: We have a few investment pieces in the new house from Arhaus but when it comes to the trendier decor accents, I scored Wayfair, All Modern and, can you believe it, Target!
4. Favorite AM and PM drinks?
LE: For AM, I'm all for a cup of coffee. My go to Starbucks order as of late has been a Grande Cold Brew with Cold Foam plus 1 pump caramel and 1 pump sugar free vanilla. So good! I also love a good green smoothie loaded with tons of ginger. For PM, my go to cocktail order for summer is an Aperol Spritz or a spicy margarita.
5. You've gone to some pretty amazing places. What has been your favorite? What's next on your list?
LE: So far, Marrakech has been my absolute favorite. The culture was unlike anything I've ever seen and the people were so friendly and welcoming. The decor is beautiful and the food is amazing. The entire experience was pure magic. Greece and Bali are next on my wish list!