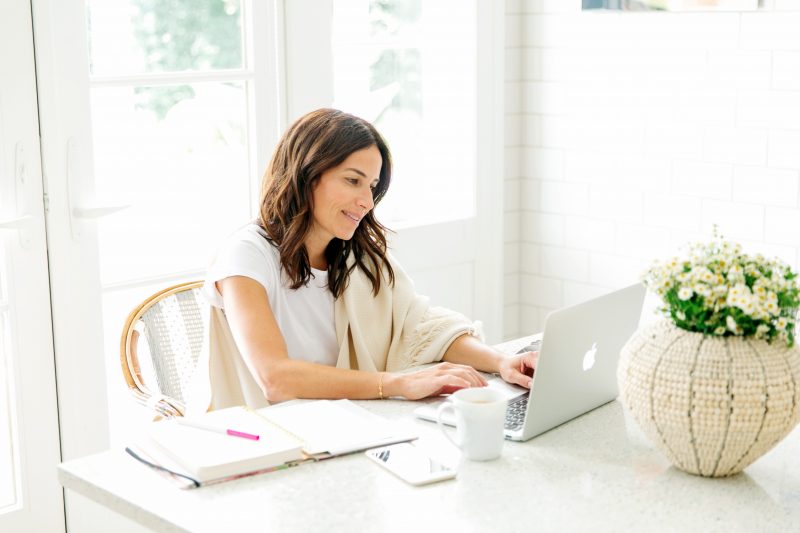 A few months ago a friend called me up upset about a personal matter. I tried to explain that I was going through a difficult time in the hope that she would understand. Her response gave me something to think about because she replied, "It sure didn't look that way on Instagram."
I've been wanting to write this Instagram vs. reality piece for a while. It seems that many people have this idea that what they see on Instagram is reflective of a person's life. This could not be further from the truth, as Instagram photos are only reflective of a moment in time. Full disclosure, before I sat down to write this blog post, I had a phone session with Julie Ross, a fabulous parenting expert and shed a tear or two during our conversation. Before that, I was scrolling Instagram and read so many heartwarming Mother's Day posts where people described time with their children as pure bliss. I must confess: A) I did not post any photos of my kids or my mom because Mother's Day is never my strong suit, and B) I got caught in the Instagram trap, feeling like a parental failure for not embracing every moment with my kids as pure bliss, think incomplete homework assignments, bed time procrastination and teenage drama to name a few.
While social media certainly has its advantages, one must put comments and photos in perspective, otherwise it leaves you feeling less than. Don't get me wrong, I love and live for fantasy vacation images, photos of nights out at trendy restaurants and Insta style that inspires. I've recreated some cool outfits I've seen on Instagram, found the perfect salt and pepper shakers and added some must-sees to my bucket list. On the flip side, I appreciate those who share their personal stories of trials and tribulations. These posts are authentic, real and relatable and can offer solace to those with similar experiences. Currently, I use Instagram as a platform for my blog, to share my style, lifestyle and things that inspire me, hence Fortune Inspired! The goal of this post is not to make a judgment about Instagram vs. reality – quite the contrary. I'm an avid user. Rather, I recommend that viewers be mindful not to take each photo at face value and realize that no one's life is perfect but there are definitely perfect moments and perfect is certainly pretty.
Have you ever had an Instagram vs. reality moment?