I know they say, "not to judge a book by its cover" but while scrolling through Instagram over a year ago, I happened upon Sweats & The City's Instagram feed and found Elizabeth and Dale to be totally adorable, so naturally, I followed. Their feed and the information they share regarding the latest fitness classes, healthy snacks, wellness, self care, fitness fashion and the list goes on and on – is invaluable. This dynamic duo never disappoints. Though I haven't met them in person (just yet, but hopefully one day soon!), they exude positivity, authenticity and lead a healthy and balanced lifestyle – truly admirable. They have a sunny perspective on life but are also willing to share their cloudy days. I appreciate the advice they impart and am happy to know my daughters follow these ladies who I'd like to think of as positive role models.
I posed a few questions to Dale and Elizabeth who are definitely committed to their wellness journey and am excited to share their responses with you.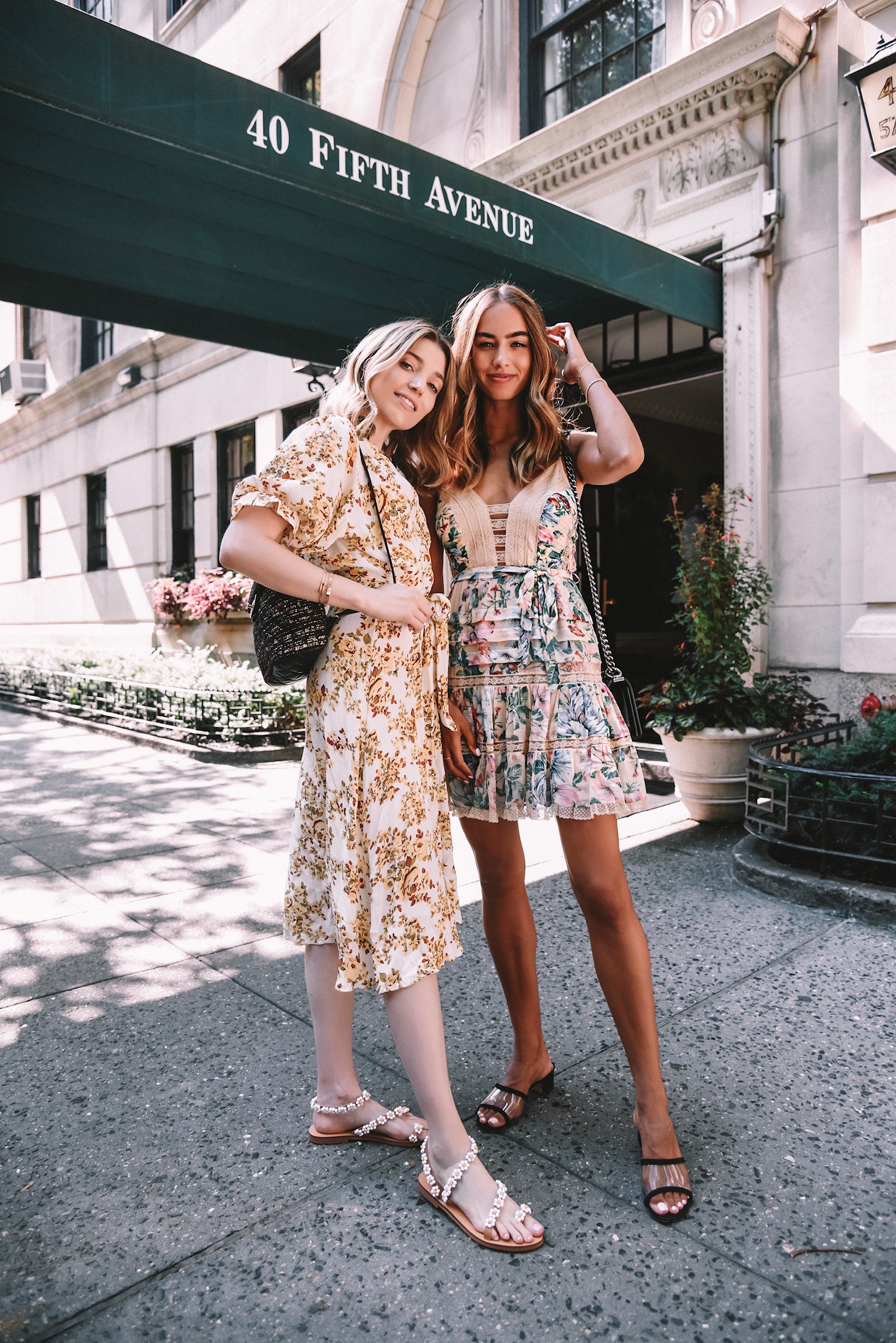 1. What brought you both to this health and wellness-minded way of life? Did you grow up with a focus on fitness and healthy eating or is this something that evolved over time?
Dale and Elizabeth: Our health & wellness mindset is definitely something that has evolved over time (and is still evolving!). Aside from being on sports teams growing up, health + fitness wasn't something we thought too much about! We really started to get into it when ClassPass first came about. We were both living in NYC and fell in love with exploring boutique fitness studios. We loved the community aspect and the fact that it gave us a reason to carve out time during the day just to honor ourselves.
2. Your Instagram feed radiates positive energy but the reality is we all have those down and out moments. Do you have any strategies that are helpful to lift you up when the going gets tough?
D&E: Instagram is a highlight reel – this is something that's important for everyone (including us!) to remember.  We're human, and we definitely have our moments, days or weeks when we're not feeling our best. We try to be as transparent as possible, but at the same time try to stay positive for our community, too. We are big on therapy and meditation for coping with daily ups and downs as well as major life events. We believe that regardless of if we're having a great week or not, it's super important to talk about what's going on, our emotions & so forth – in order to build a toolkit for when the going gets tough. This is something we both don't see ourselves stopping!
3. I've heard friends comment that they see a difference in their body after 2 sessions at a specific workout, while others see a difference after 10 sessions. Based on your experience, what does it take to see a change in your body?
D&E: This kind of thing varies massively for everyone. We see a lot of studios that market themselves as giving results after 'just two sessions' … but the truth is, results totally vary and this kind of message tends to be just that, marketing! This of course depends on how much effort you're putting in, proper form and of course how you're nourishing your body – but we don't see workouts, body change, or anything in that area as a one size fits all.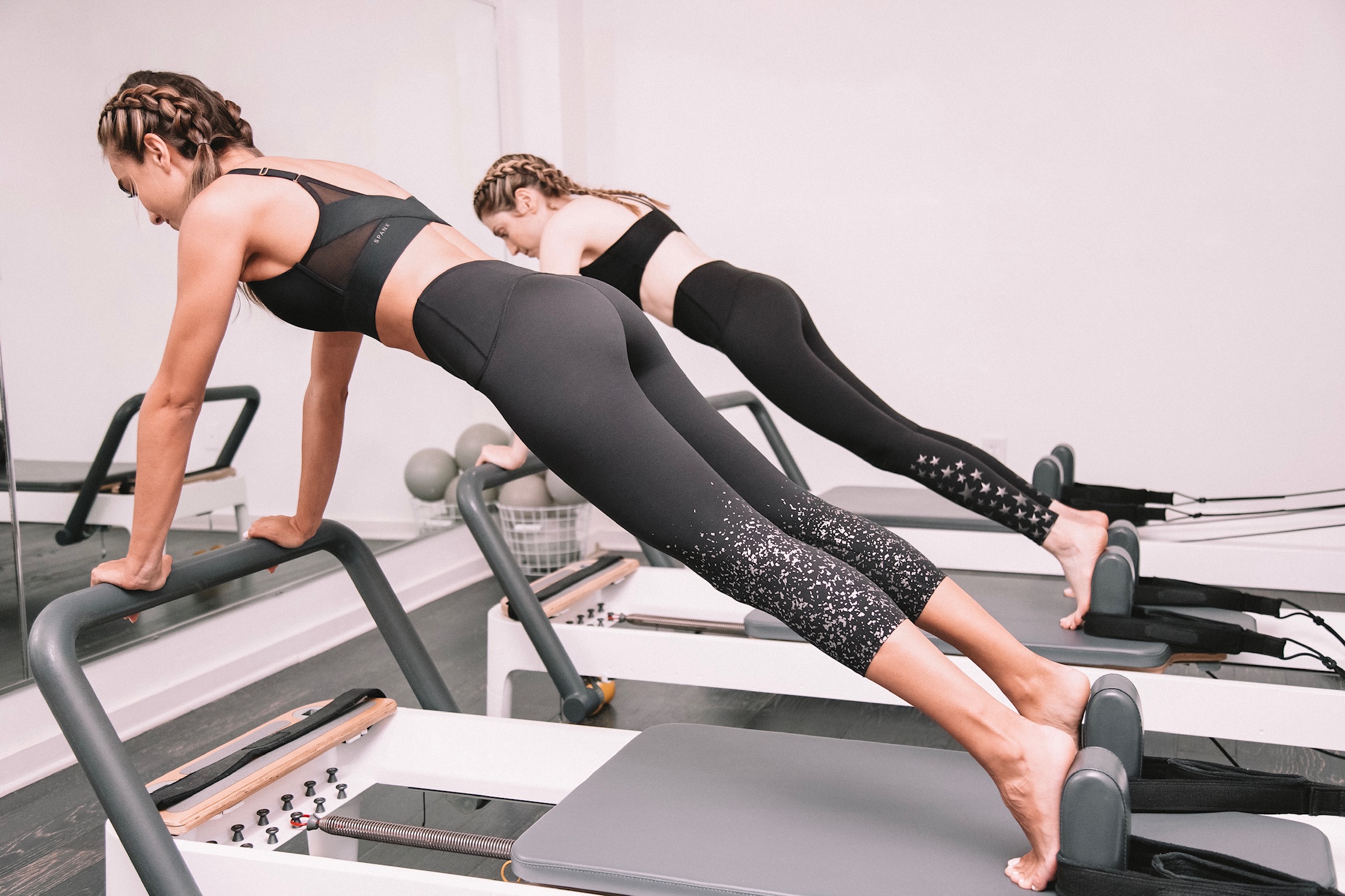 4. Some people go by the motto, no pain, no gain. What's your take on that?
D&E: We don't believe in this motto at all. We're all for a good sweat and/or a difficult workout, but we don't believe that the best results have to come from pushing yourself to the point of pain. It's equally as important to rest and recover. We've also seen incredible results from low-impact workouts alone.
5. You both have great style! What are your top NYC fitness boutiques as well as online shopping sites?
D&E: For athleisure we love: Alala, Carbon38, Bandier, Beach Riot, Free People Movement (options are ENDLESS). For shopping, we're big fans of Shopbop, Intermix, Net-A-Porter, Forward by Elyse Walker, and Reformation to name a few.
6. There are days where I'm out and about and would love to grab a smoothie on the go. Can you recommend one that is loaded with high in protein and fiber rather than empty calories?
D&E: We don't necessarily believe in 'empty calories.' Calories give us energy! That being said – we do like to make nutrient dense selections a lot of the time, but we also like to indulge in what tastes good, even if the stats aren't amazing.
When we get a freshly made smoothie we like to add greens (spinach is great), protein (smoothie generally have a ton to choose from, whether it's vegan protein powder or even Bone Broth!), a healthy fat (like  almond butter or avocado), fiber (greens, chia seeds and/or flax seeds) in addition to our fruit for sweetness, taste and nutrients!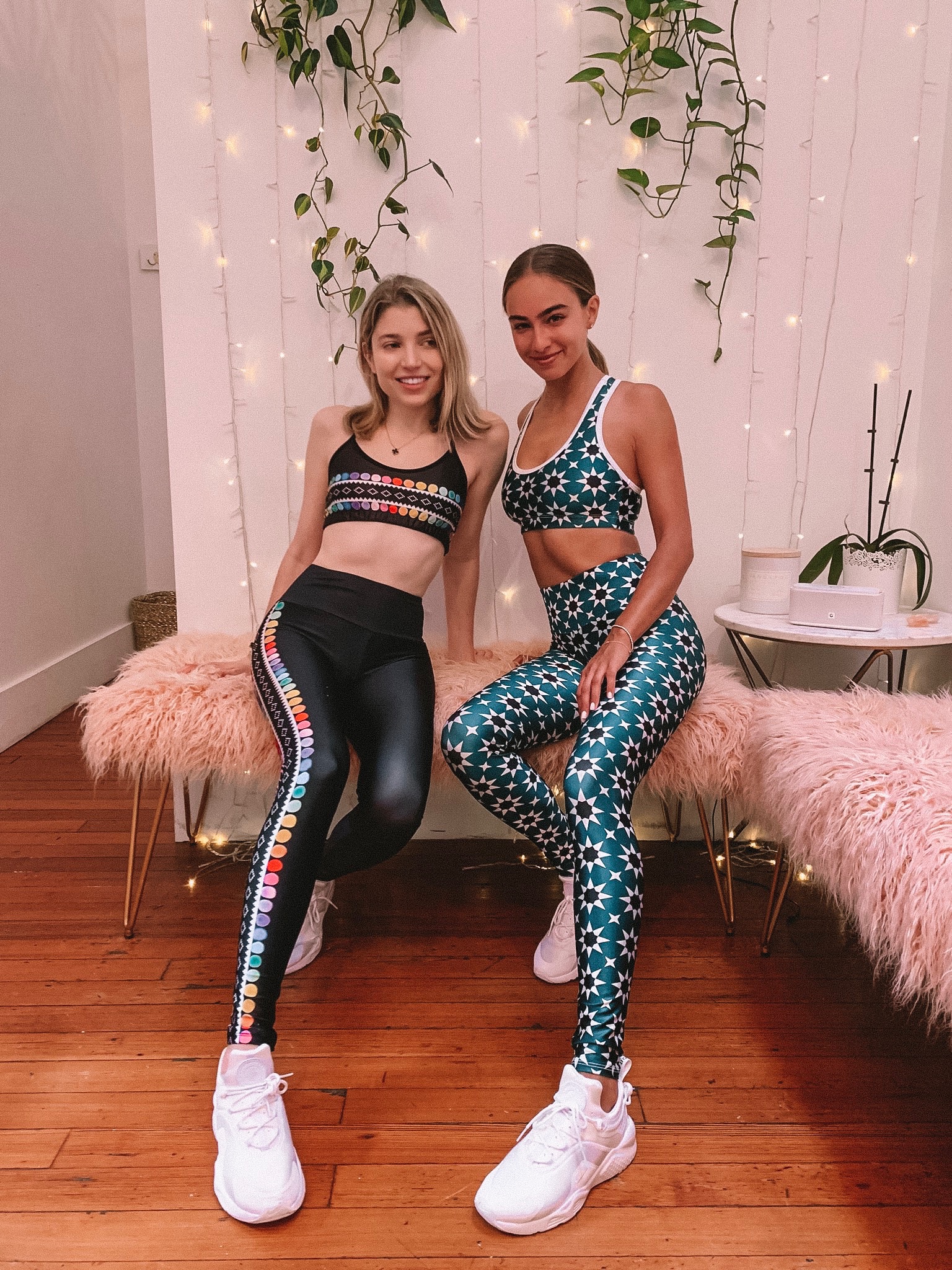 7. What are your favorite go-to spas in the U.S. plus any other recommendations that are within a car drive from N.Y.C.?
Dale: The best spa i've ever been to is Tomoko in Beverly Hills, LA. It's a Japanese spa, super lux and for me, for a very special occasion. It's so serene and amazing and they even serve you Sugarfish at the end! It's the best spot for a couples massage.
Elizabeth: I'm personally a big fan of Rhemedy by Rhed in the West Village. I go there often for detox and lymphatic massages. The whole vibe is just perfect!
8. What are the tricks of the trade in terms of eating healthy and working out, especially being a businesswoman, full-time student or mom?
D&E: Balance! (we see this word loosely used a lot, but we really, truly mean it!).  It's unrealistic to think we can work out all day and prepare all our meals at home, all the time. Focus on what you can add in during the week, realistically, that will make you feel good. Prepare some food on Sunday so you have healthy options for lunch or dinner a few days throughout the week, and leave some spots open for spontaneous or planned meals out. Also, scheduling in a few workouts in advance is key so you stick to them! Planning them with a friend always helps, too.