Eight nights of festivities offers us many options for entertaining. Nothing like a blue and white palette (hence my apartment color scheme) to make for chic Hanukkah decor.
I take pleasure in setting a fun mood. Even if I am using my formal table ware, I love to throw in some sparkles and dreidels from the local card shop.
Below are some "fancy" and "shmancy" options to brighten up your table. Wishing you all a Happy Hanukkah filled with light and love.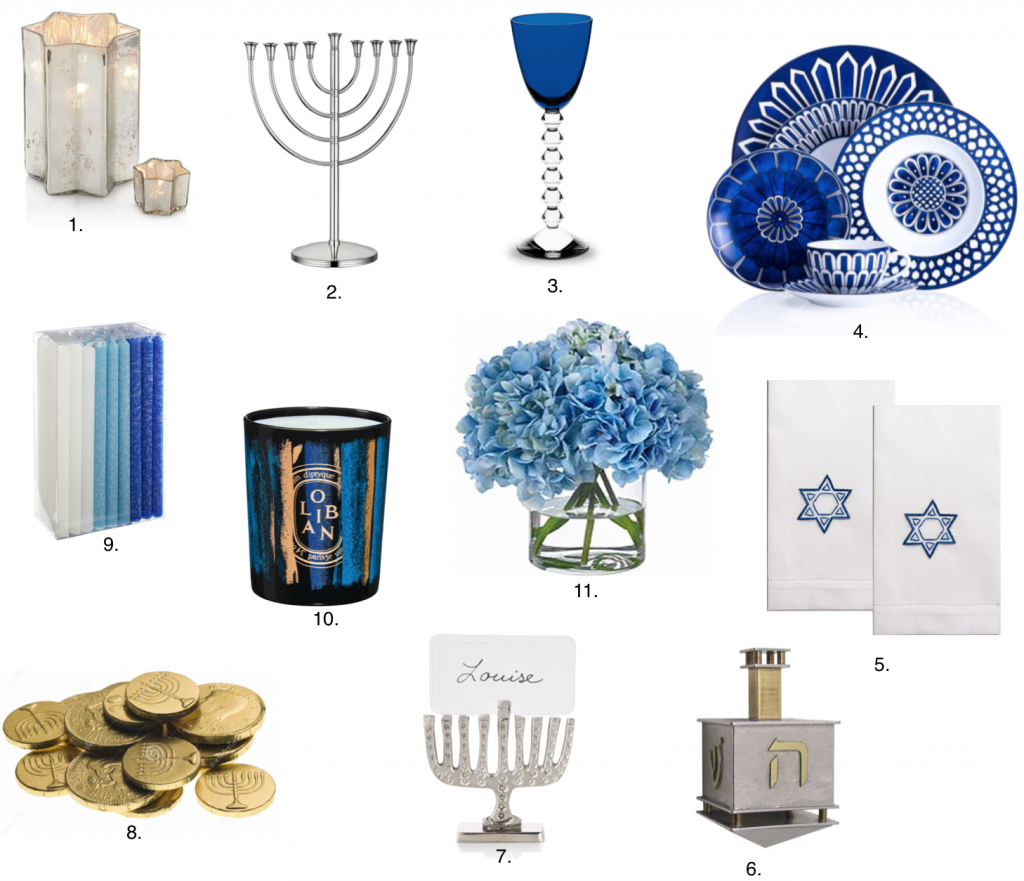 1. Star of David Antiqued Silver Glass Candle Holders
2. Christofle Menorah
3. Baccarat Wine Glass
4. Hermes Bleus D'ailleurs
5. Star of David Hand Embroidered Linen Guest Towel
6. Pewter Dreidel by Joy Stember
7. Menorah Place Card Holder
8. Chocolate Gelt
9. Menorah Candles
10. Dyptique Oliban Candle
11. Hydrangeas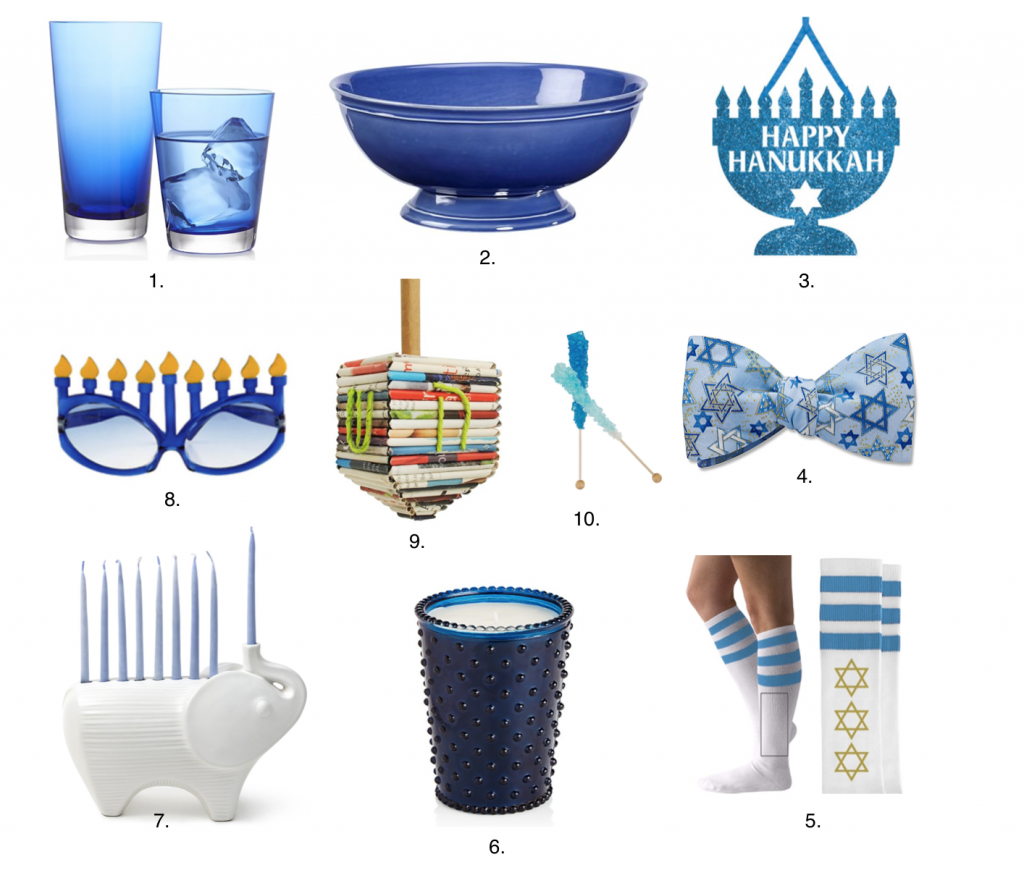 1. Crate & Barrel Cobalt Glasses
2. Pottery Barn Dinnerware
3. Glitter Hanging Hanukkah Sign
4. Seal of Solomon Bow Tie
5. Customized Hanukkah Socks
6. Simpatico Home Ambergris Hobnail Candle
7. Jonathan Adler Ceramic Elephant Menorah
8. Menorah Sunglasses
9. Recycled Magazine Dreidel
10. Blue Rock Candy Crystal Sticks