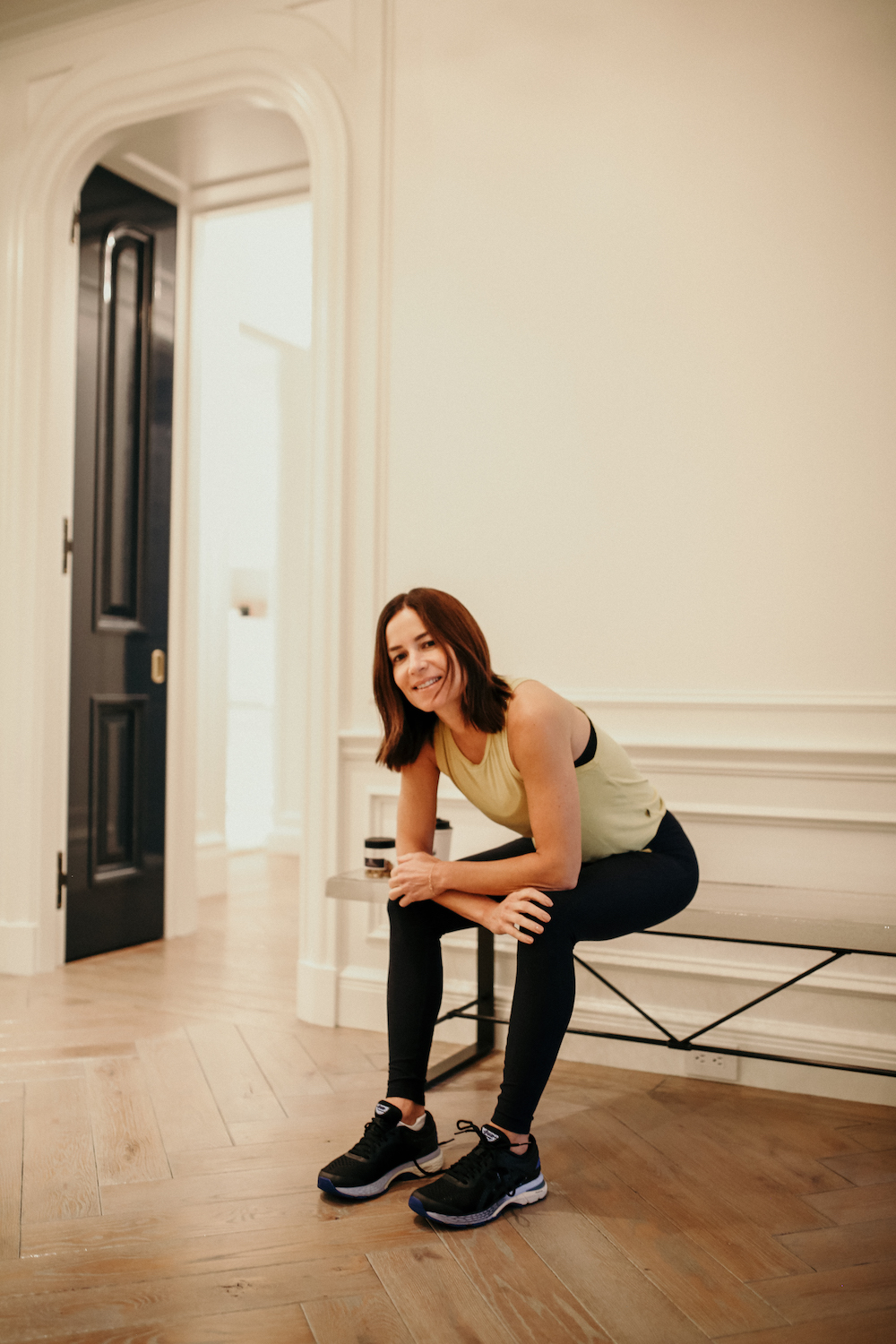 Getting to the gym is no easy feat but the endorphins that are released post-workout are priceless and should be the ultimate motivation. I once read this quote somewhere that I think about when I'm lazy, tired or just not in the mood to exercise – "I regretted this workout said no-one ever".
This couldn't truer. I may hate the idea of getting out of my warm, cozy bed, especially on a cold winter day, but… once you do get your body moving, there is (almost) no better feeling.
Below are some helpful tips to motivate your next sweat sesh and hopefully more thereafter and… here's to kicking off this new decade on the right foot (or feet)!
Julie Betesh of Haute and Healthy once advised me that even if I'm not in the mood to workout, put on your workout gear first thing in the morning. Once you do that, you're halfway there! I've always remembered this invaluable piece of advice.
Speaking of workout gear, I find that when I have the right leggings, tank, bras, etc… I am more apt to wanna work out. What can I say? I'm even a fashion lova in all areas. Some of my favorite fitness sites to shop are Net a Porter, Bandier, Carbon 38 and Alo Yoga.
Find a workout buddy and schedule workout classes or an outdoor walk/run together. This is also a great way to catch up with friends, kill 2 birds with 1 stone if you will.
If it's within your budget, schedule a workout with a trainer. There is no better way to be held accountable. 
Create a fabulous playlist. Listening to the right tunes definitely amps up my energy level and makes the overall workout experience more enjoyable.
Explore different gyms in your area. Try out as many different workouts as possible and do what you enjoy most. It will seem like less of a workout and the time will fly by that much faster.
Sometimes the idea of doing cardio for an entire hour seems daunting. On days like this, I tell myself that I will only commit to a 20-minute workout. 9 times out of 10, once I get my body moving, I will continue on for 20 more minutes (40 minutes is my workout limit). 
If the idea of a 1-hour strength training session also seems torturous, request a 30-minute session. I find that when I do this,  I am more focused and the workout is more effective because I'm not staring at the clock or taking multiple breaks (ie I need to tie my shoelaces, I need to check my phone, etc).
That post-gym glow. You can apply as many products as you want, get as many facial as your heart desires, but nothing compares to that post-gym glow. Working out is also said to rid the body of toxins plus any tequila or vodka if you had a liquid workout the night before.
If all else fails… Cardio and strength training are essential to your overall well being both physically and mentally. When you make the time to get moving, you are honoring your body. 
Whatever workout you choose, schedule it in your planner a month in advance so there is no excuse of "I have not time in my day". And remember, working out, especially first thing in the morning simply sets your day up for a great one!
What motivates you to get to the gym in the morning? Please share below!