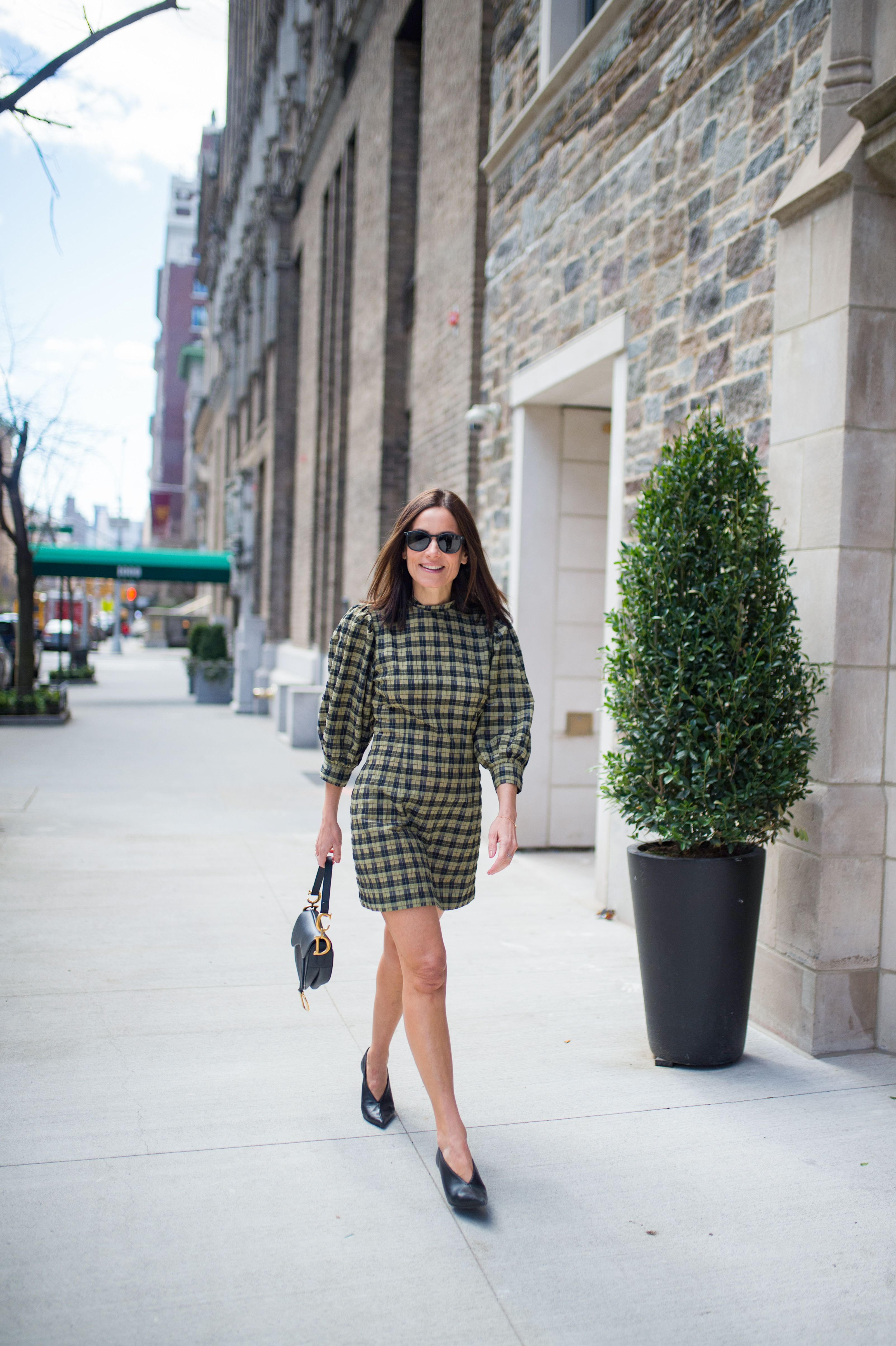 Finding this Ganni mini dress was a coup! Is there a better feeling than snagging the perfect dress that's equal parts easy, cool and chic? Well maybe, when it comes at a gentle price point like this one. I'm a sucker for seersucker, and mad for this khaki and black plaid cotton Ganni dress. Though it's a mini, the high neckline and voluminous puffy sleeves offset the abbreviated length. I wore this Ganni dress at least three times in the past month (four if you include this photo shoot) which says a lot for its wearability. 
The dress speaks for itself and doesn't need much in terms of accessorizing. I paired this Ganni dress with my black low heeled Celine pumps. Though they don't sell Celine on line, I was very excited when I came across this look alike style by Aeydē on the Net-a-Porter site. These kitten heels also have the same v-shaped vamp and work well with the Ganni dress. Another score…these low heeled pumps are super affordable. If you prefer Ganni head to toe, check out this low heeled suede sling back with a tie back detail, again well priced (see other options here and here). I kept my accessories tonal with this black Dior bag (see similar options here and here) and black Celine sunglasses. Sadly, I've since lost these favorite shades of mine but found a good replacement when I was in Austin. You can check out these Garrett Leight ones that I have been loving!
A fun day look when you're on the 9-5 run, would be to pair this Ganni dress with some dad sneakers.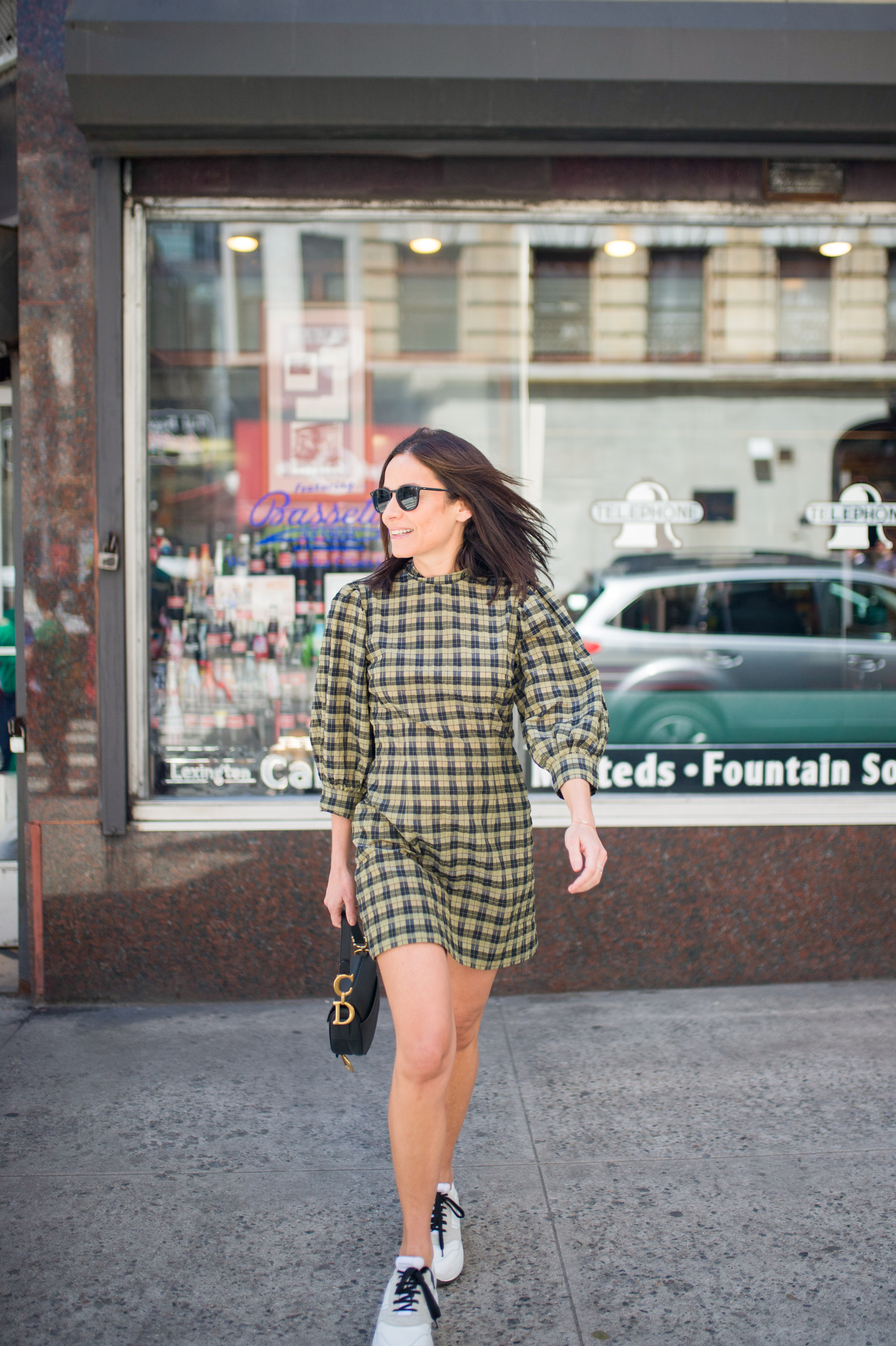 Shop the look here:

For those not familiar wit the Ganni brand, they are based in Copenhagen and offer an effortless, street style cool aesthetic.
This season I have my eye on their pastel mohair sweaters and leopard print pieces. 
Shop my favorite Ganni pieces here: