Father's Day is around the corner and I am looking forward to celebrating all the special men in my life. Though I wish I could offer some off the beaten path gift ideas such a week long hall pass from marriage, I cant and I wont! As a comic alternative, you can purchase the Hall Pass DVD.
High on my list are always some sort of sport accessories like this hand surfboard for wave riding or fancy shmancy bike for cruising .
An espresso machine is another great gift idea for the avid coffee drinker. I may plan to purchase this for myself under the guise as a gift to my hubby from my kids.
Barware is always en point as are luxury board games.
It's also worth checking out the Goop's Father's Day Gift Guide that offers some additional unique ideas and experiences.
Being that my husband doesn't read my blog (though he says he does…this will be the test) I can share that I plan on getting him the cargo duffel bag pictured below.
Happy Papa's Day to all!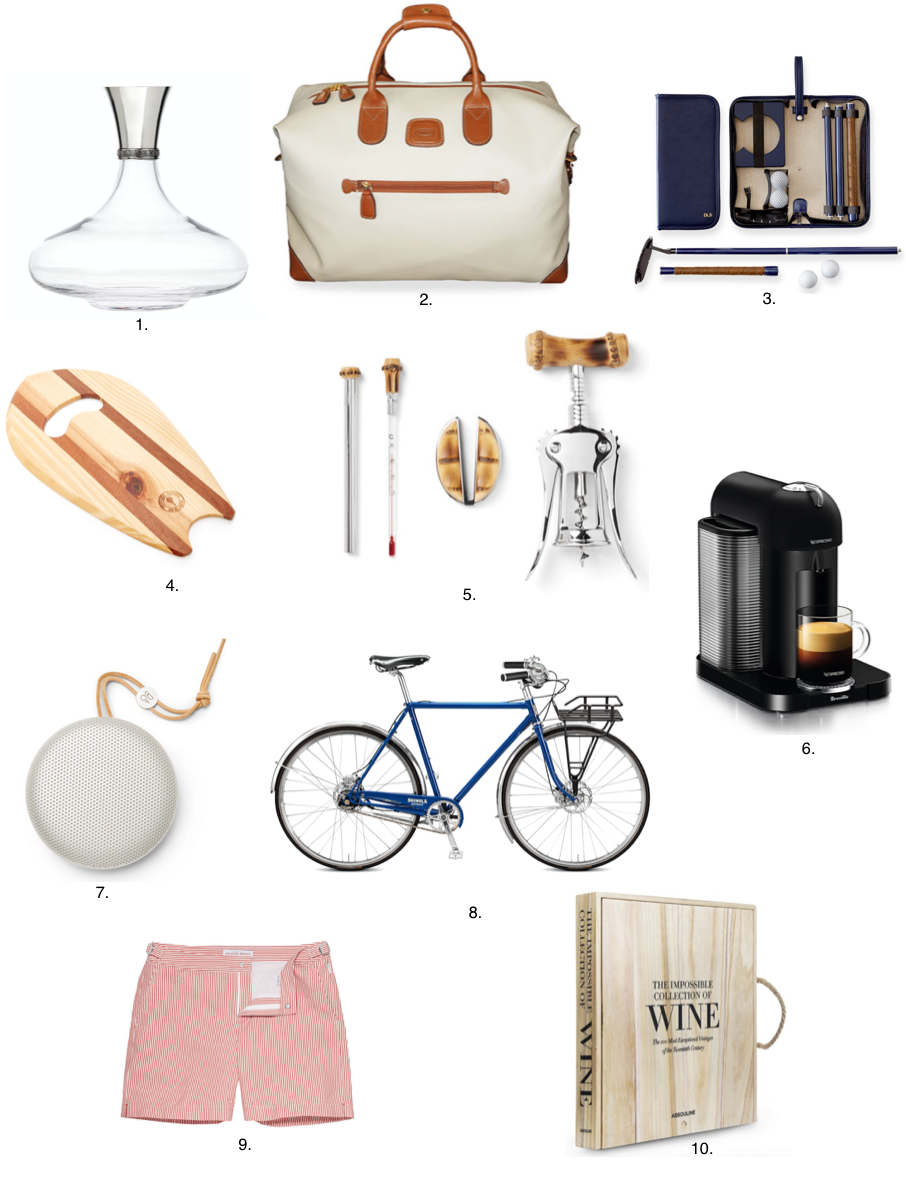 1. Christofle Wine Decanter
2. Bric's Cargo Duffel
3. Mark and Graham Travel Putting Set
4. Frescobol Carioca Hand Surfboard 
5. Cedes Milano Bamboo and Chrome Plated Wine Set
6. Nespresso Vertuo Coffee & Espresso Maker
7. B&O Play Bluetooth Speaker
8. Shinola Runwell Bicycle
9. Orlebar Brown Swim Short
10. The Impossible Collection of Wine by Assouline