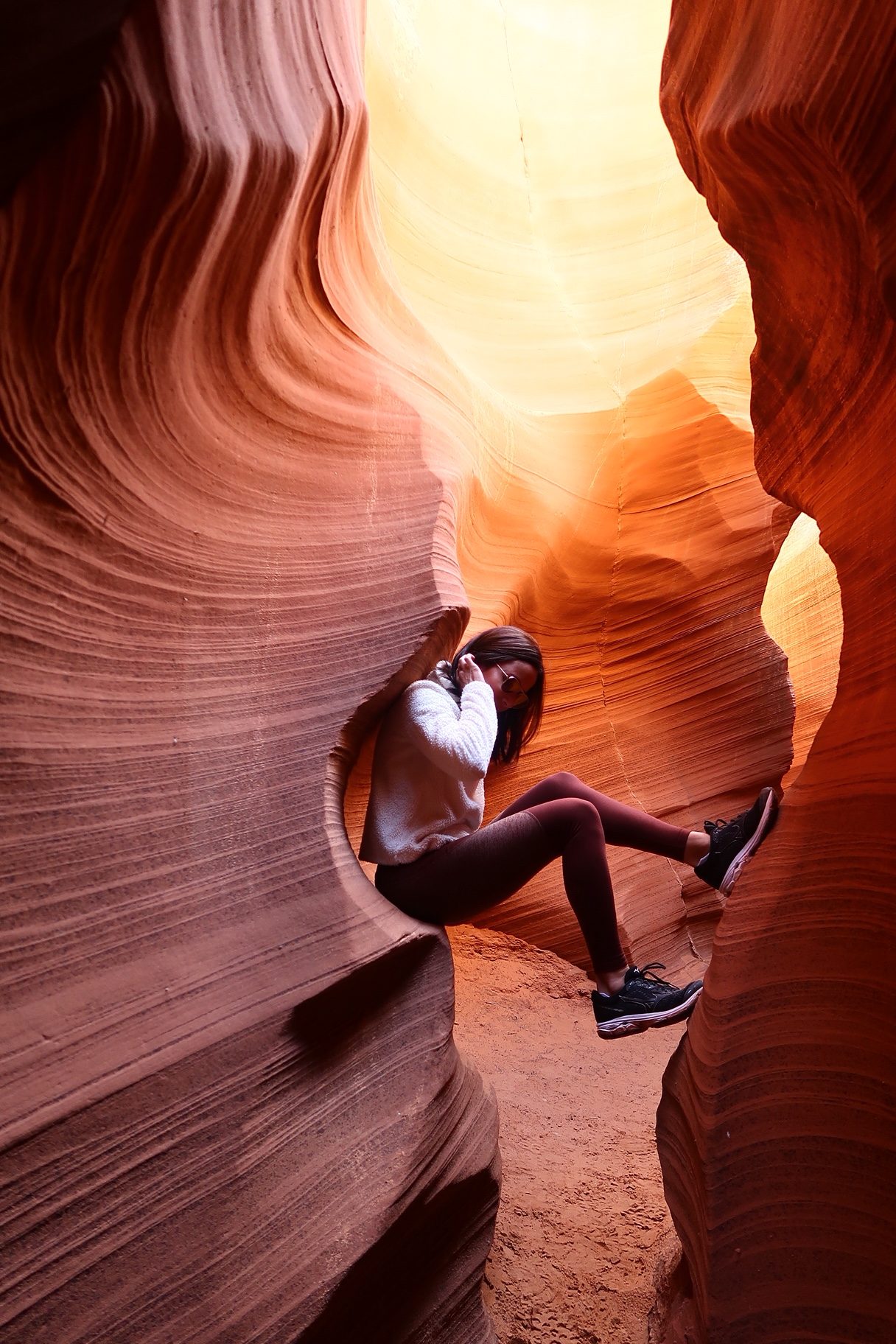 There is nothing like a vacation to hit the refresh button on ones fall workout wear. Now, I totally get how for some, vacation may not equate to working out – and that is completely understandable, but I do try and fit in a little sweat session here and there on my trips.
I also knew our time in Utah would be an active one, so it gave me even greater incentive to update my workout wear with just the right pieces – functional, yet with an understated fashion feel to it.
On our first day, we went for a glorious hike (see post here) and I wore these new Nike Speed Stretch 3/4 length leggings. I always appreciate a high waist detail and I was very excited to finally own a pair of shiny leggings or what I like think of, as disco leggings.
I paired these with a cropped short sleeve black tee from Lululemon which is light weight and loose fitting, exactly how I prefer to wear my workout tops. I layered this with a cream cropped hoodie by Wesley and finished off the look with the coolest neoprene belt bag by Dagne Dover. It's easily adjustable, waterproof, and fit so many of my necessities including my Cannon Camera, i phone, hand cream, and lip gloss to name a few.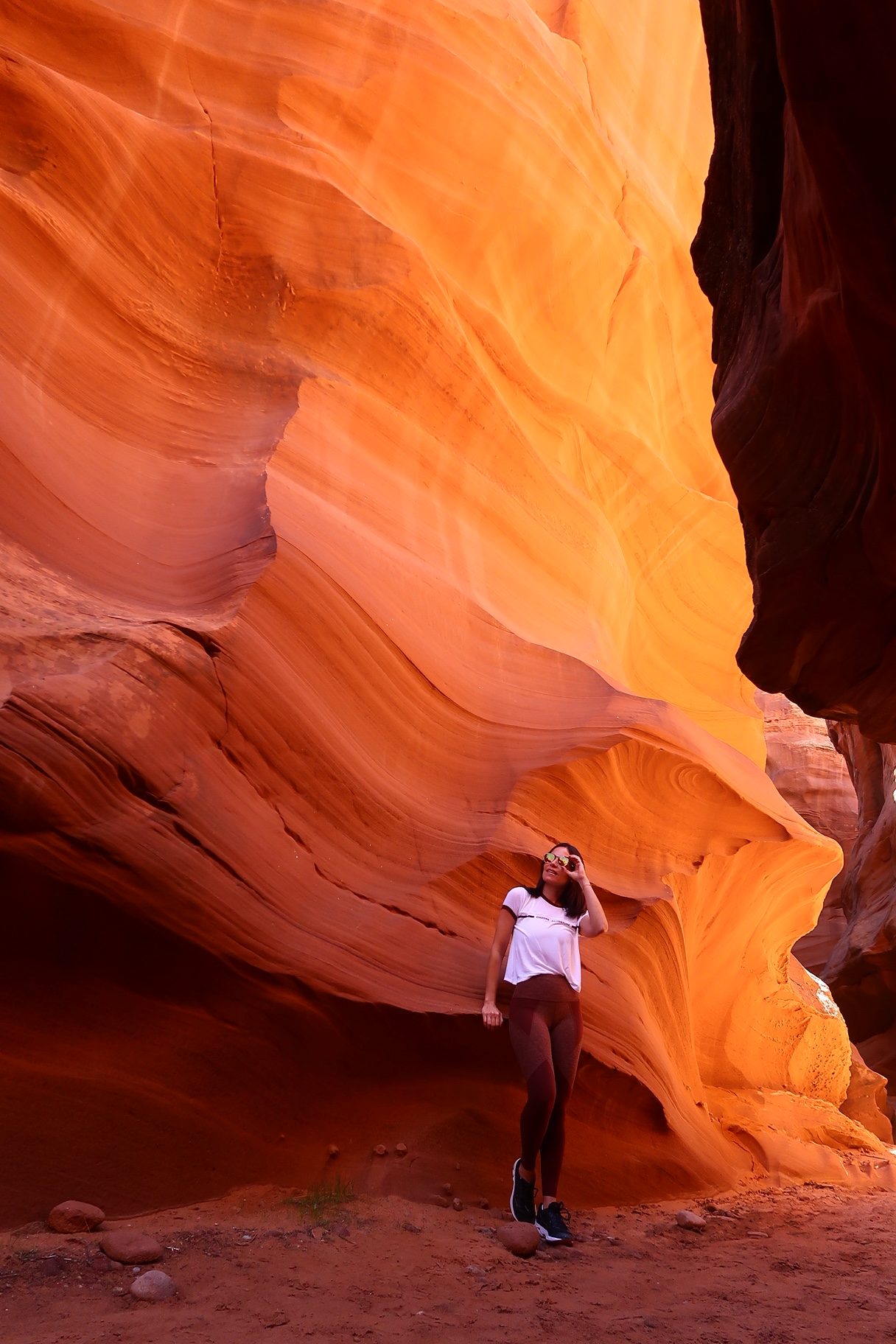 On day 2, I wore these super flattering grey LNDR cropped panel stretch leggings. These leggings kinda suck it all in yet are comfortable at the same time. Because of my petite frame, they hit me at the ankle but still looked great. The striped ankle detail is also pretty dope. I paired this with a pineapple print tank by Chaser which is sold out but here and here are some other options that work well. I usually do a little tuck with my tanks and tees if they're full length or I'll do a front or back tie knot for that extra touch. I also layered this with a Wesley sweatshirt, but this time in black. Because the morning temperature was chilly, I brought along this fitted waterproof bomber jacket by Alo.
Last but not least, on day 3, I wore the most comfortable leggings by Beyond Yoga. It's no coincidence that I waited till the last day to wear these. As cheesy as this may sound, I wanted to match my outfit to the site we were touring. It's only now as I'm writing this, did I realize the color of these leggings are called red rock and the place we visited, Three Slot Canyons, are made up of red rocks! Now if this wasn't meant to be, what is?
I paired these insanely soft leggings, with this tee by FP Movement (see similar here) and layered it with this fleece turtleneck by Alo (see similar here).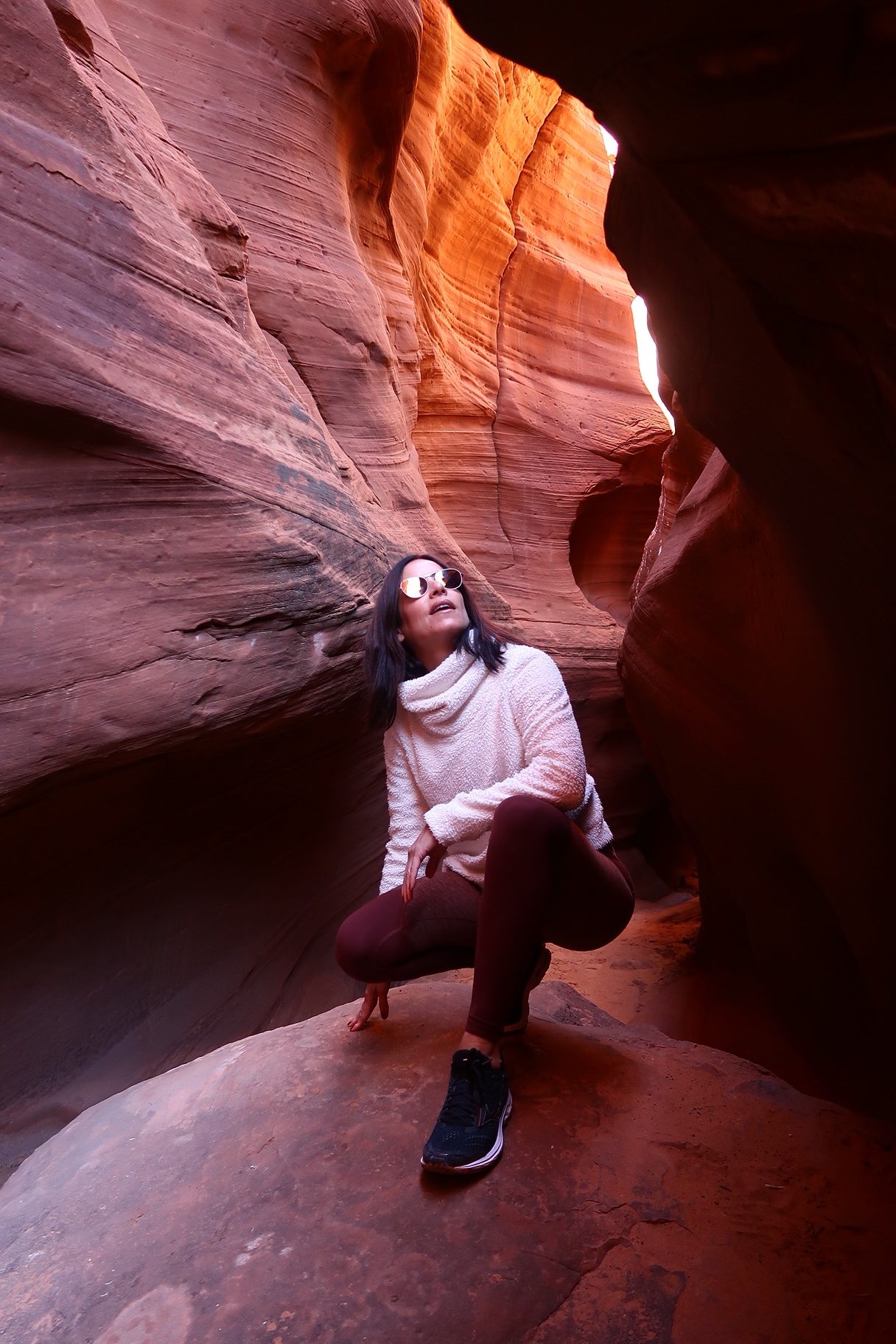 On all three days I wore these black Asics sneakers and my favorite socks by Feature. I only wear these sports bras by Lululemon to keep the girls safe and sound.
No look is complete without a pair of shades and I rotated between my Celine and Oliver Peoples. I don't usually wear make up when I work out but because I was going to be out in the sun, I added La Mer's skin tint to my skincare routine which has a 30 SPF, and because I'd be out for the day, I finished off with a bit of bronzer by Kevyn Aucoin.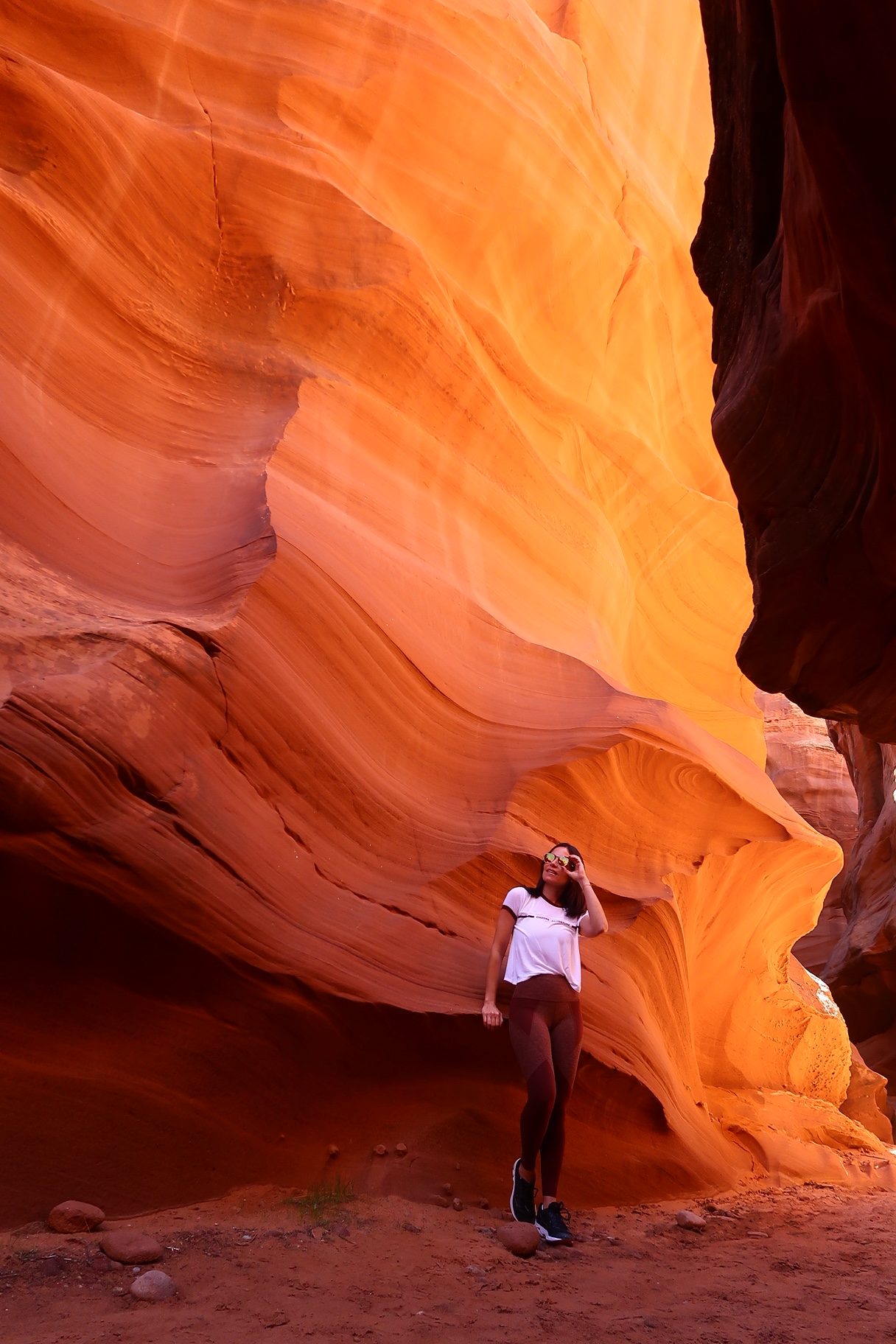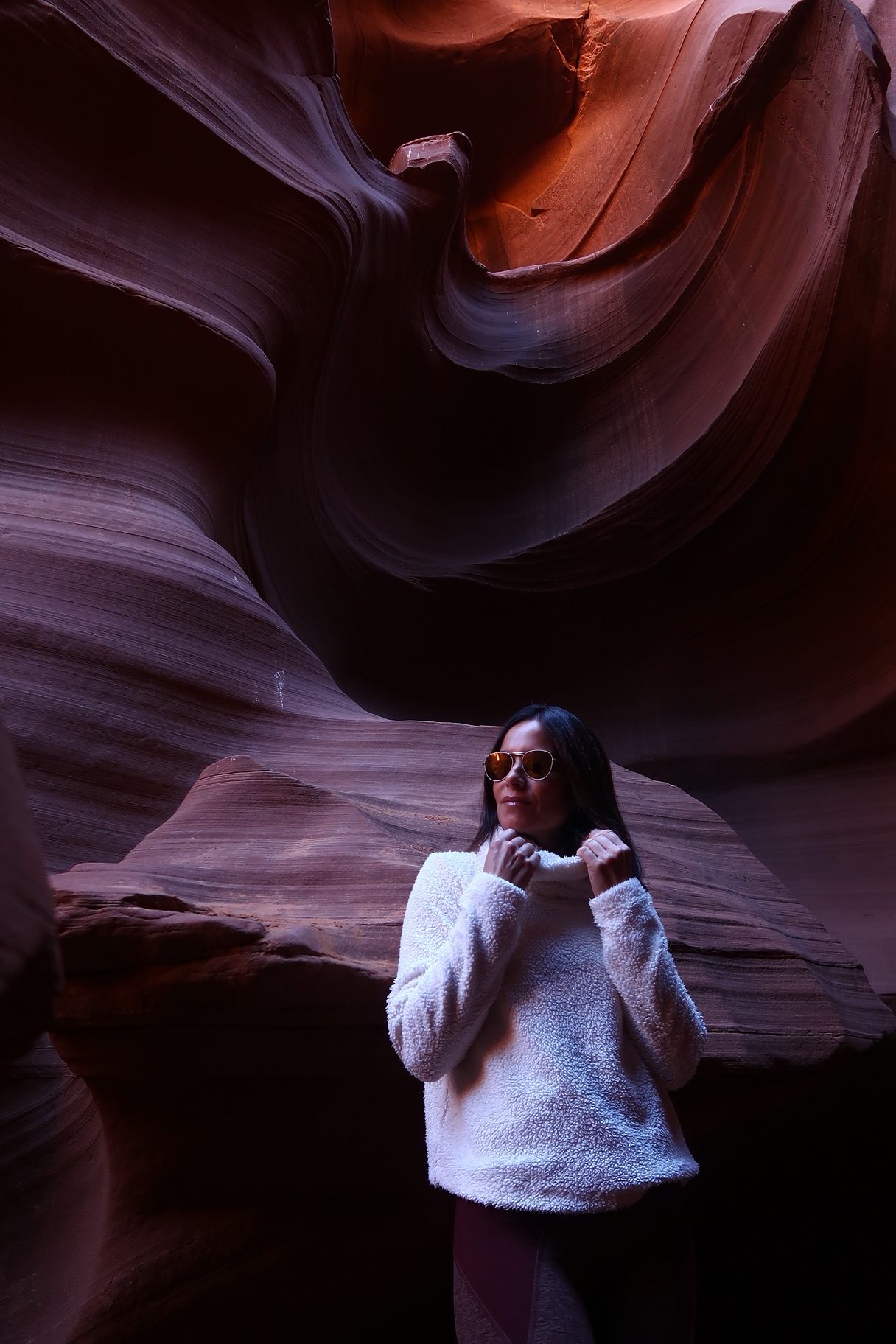 What is your favorite fall workout wear? Please share below!
Shop the post here: