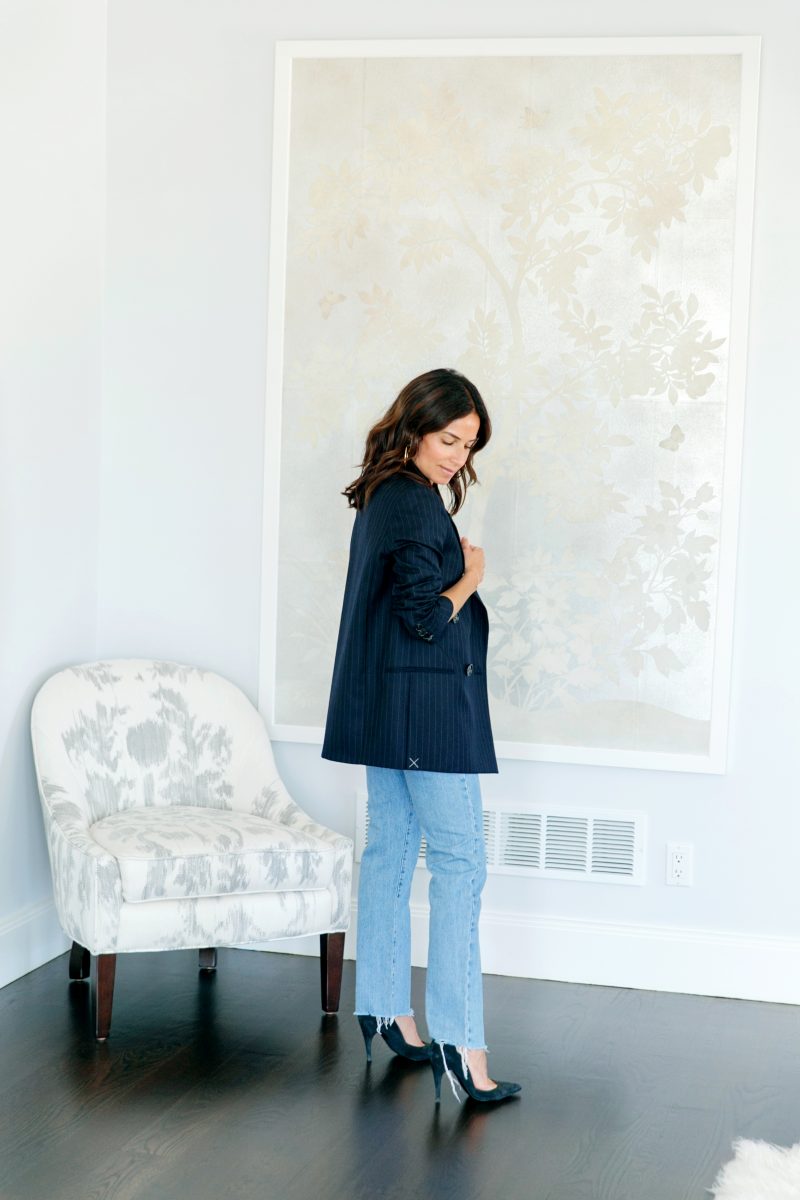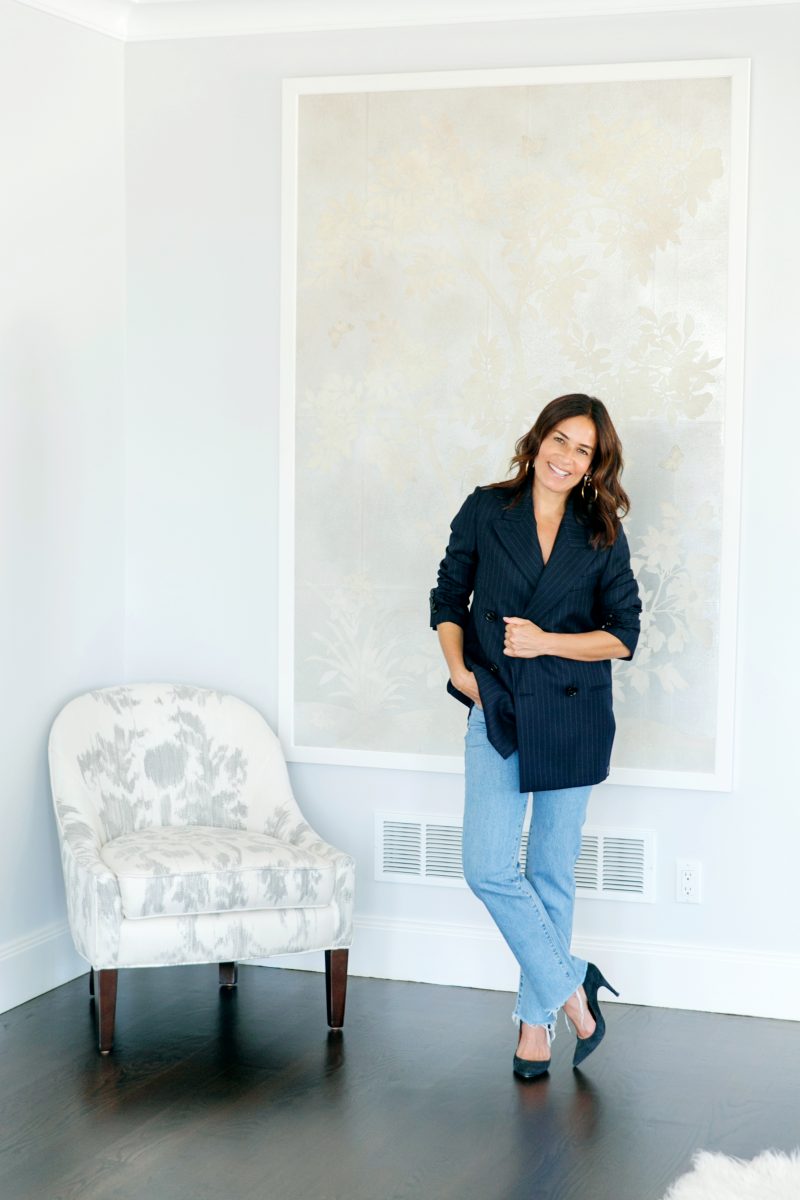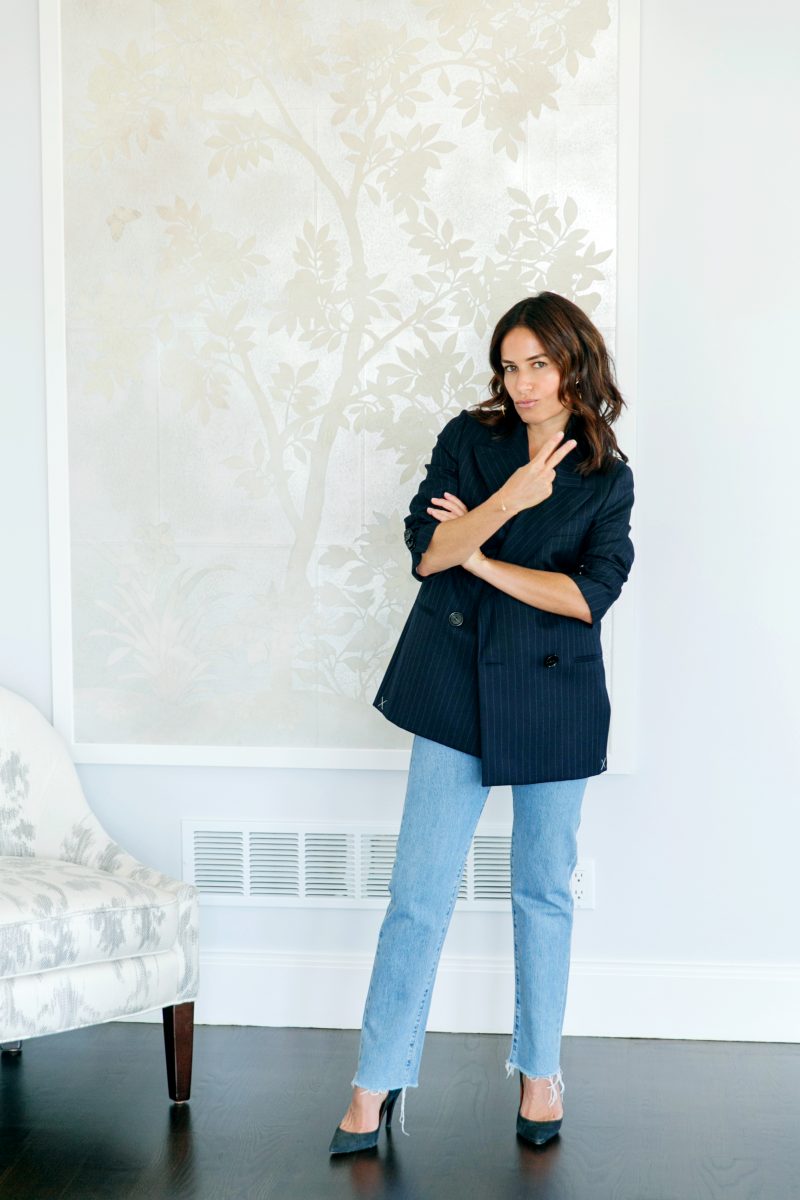 Each season has its own fashion must haves. While I usually opt for the classics, I always like to incorporate a few au currant pieces. I've narrowed this list down to 5 (at least for the moment) that I'd love to share with you
The Boyfriend Blazer: (May be worn with or without a boyfriend). I am a big fan of this oversized unconstructed blazer. I guess I'm tooting my own horn when I say I've owned a spring version of this for a few seasons now. I was actually thinking about creating a custom version for fall by a men's wear tailor until I saw so many ready to wear options this season. They come in multiple price points. I personally opted for this pinstriped version by Acne seen here and I am eyeing one by Frame seen here. The boyfriend blazer is a universally flattering look. I love the casual cool ease of this jacket that can easily be thrown over sweaters, tees and shirts.

2. I never thought I would opt for a red knee high boot but I am all over this trend. Red boots add a nice pop of color and make an updated color statement to my fall wardrobe. I have my eye on the Gianvito Rossi version. I plan on treating these as a neutral if you will, worn with skinny jeans and midi dresses. Definitely plan on painting the town red in these.

The belt bag, aka fanny pack, is having a major comeback moment. My mother in law owns this trend because she has been sporting this look forever. I favor the Gucci version and welcome a hands free season. The challenge here is to pare down your handbag contents to the minimum. I personally don't have this problemo as I generally carry small bags. Vintage is another way to go for this 80's look. I recently saw a friend with a vintage Vuitton version that was so good.

I've always been mad for plaid, so I also welcome this trend. There are many designer interpretations of this look from tailored aristocratic to urban street wear. I appreciate both looks depending on my mood. Free People makes a fun plaid bustier that can be layered with a blazer or moto jacket and I also am coveting this Alexander Wang mini dress seen here. I love it layered with a thin sweater underneath for the day, or worn solo at night.

Florals never fail to lift my mood which is why I gravitate towards them regardless of the season. Rosie Assoulin offers da bombest floral puffer jacket and matching gown which is 100% cool. Prada shows floral mohair sweaters in vibrant shades of romantic pink and Ulla Johnson also makes a one shouldered floral blouse that is an absolute winner.