There is nothing like a fun, lustrous colored piece of jewelry to brighten up someones day.
Thanks to my good friend and art consultant, Eleanor  Cayre, I have developed a love and passion for color.
This rainbow trend is absolute eye candy.
I am drawn to the vibrant hues and whimsical, yet elegantly fashionable, design aesthetic.
The first piece that caught my eye with this trend was Solange Azagury-Partridge.
Her crescent colorful diamond earrings are simply divine and can definitely vamp up any  look for a night out.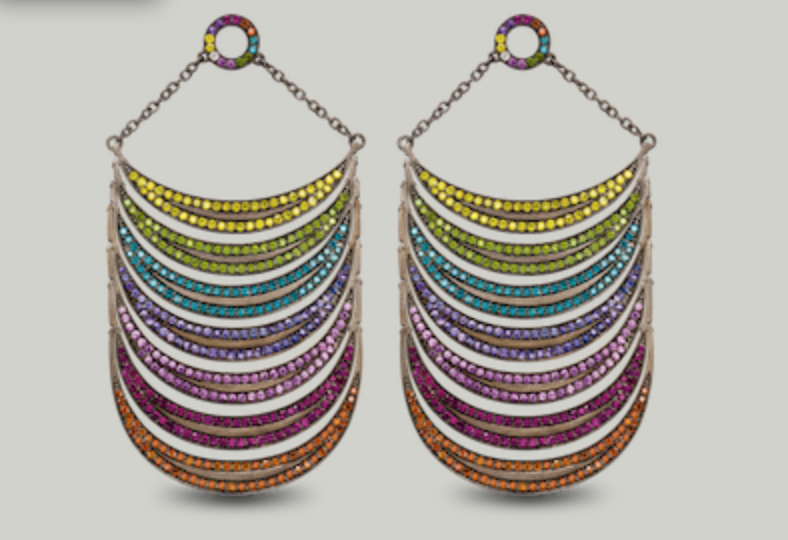 While perusing Moda Operandi, I was introduced to a stylish diamond and stone encrusted starburst ring by designer Eugenie Niarchos under her label Venyx; another piece on my super long wish list.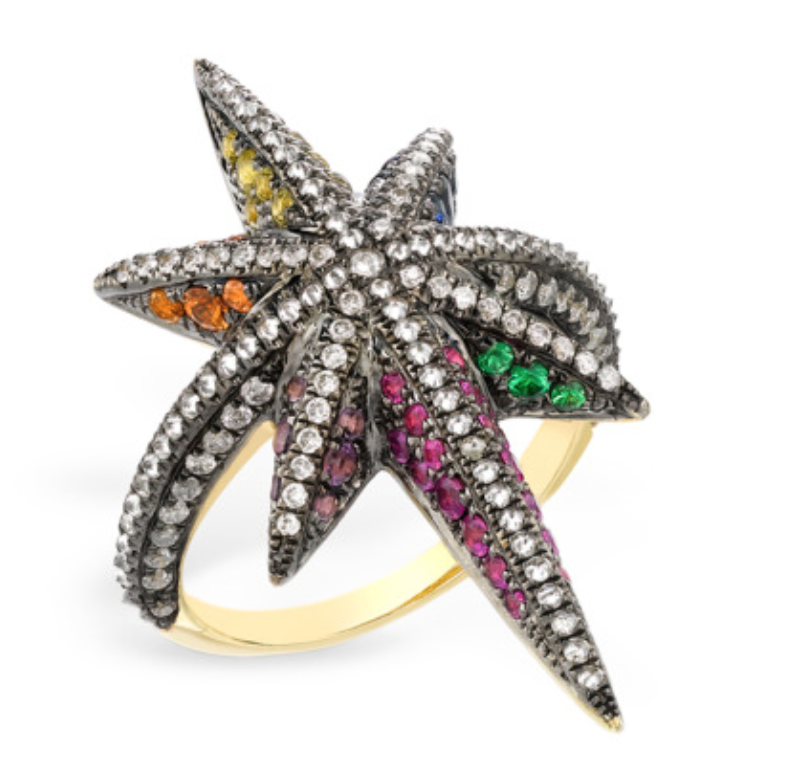 And most recently, I came across this Nebula choker by Elekarela made from sapphires and diamonds. Totally rock'n 'roll coolness.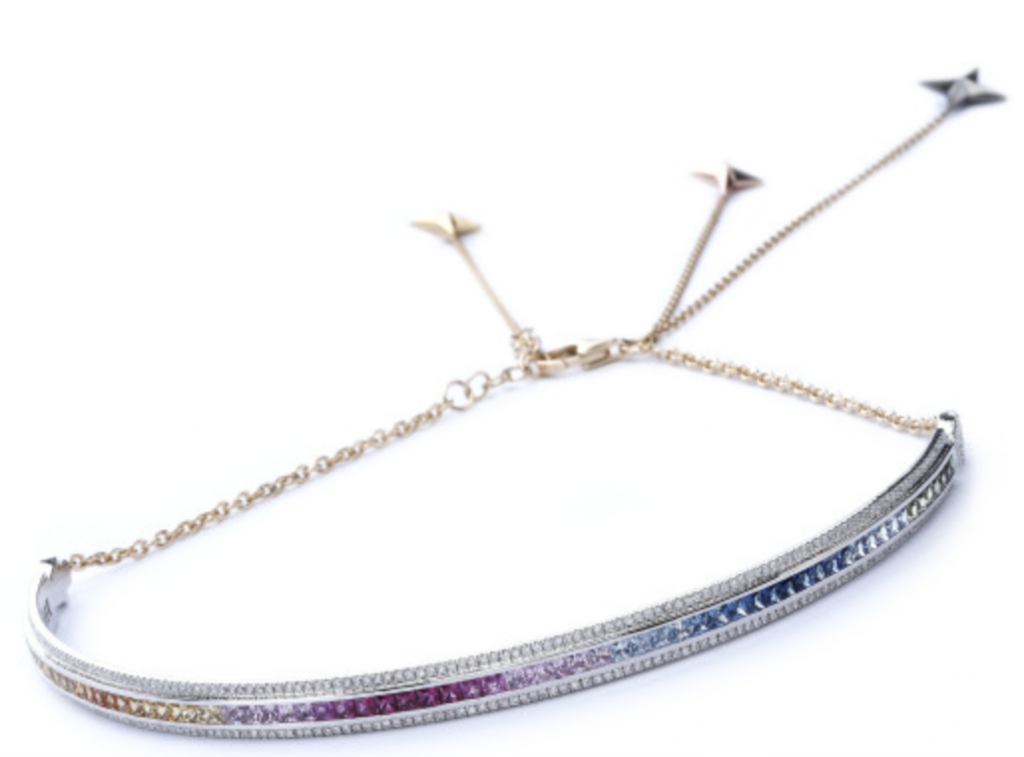 I can picture myself wearing any of these pieces to add a bright pop of color.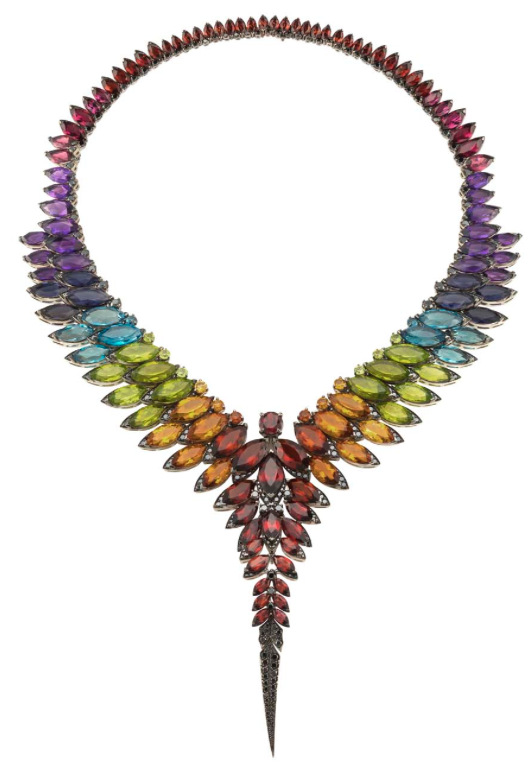 For those of you who literally would like some eye candy, here you go!