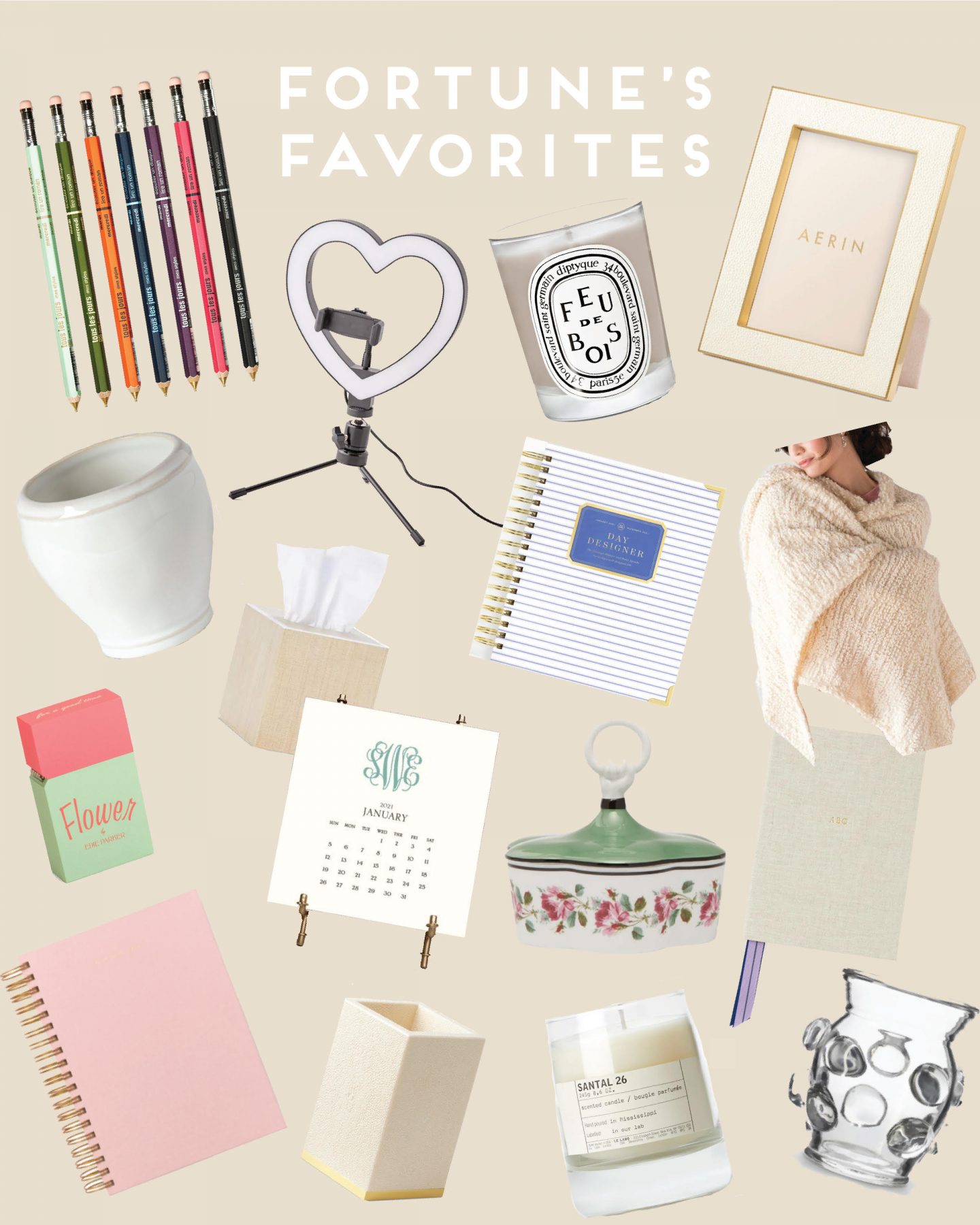 It's taken me a while to get my at-home workspace organized and I am slowly but surely, getting there one essential desk accessory at a time. I'd like to think of this as a work in progress, mindful of what objects I'd like to surround myself with and feel passionate about. And yes, I even have to be passionate about my essential desk accessories such as pencils and a day planner.
Speaking of pencil and pens, I came across these Tous Les Jours Mechanical Pencils at the Jackson McNally bookstore and I have since repurchased them online. These light as a feather, super fine pencils have a nice clean aesthetic with some thoughts in French written on them, some of which I completely do not understand and some of which I do. As a side note, I took 4 + years of French – don't ask me to converse with you though… Anyway, I'm sure I was also attracted to these pencils because of the French writing, I'm quite the Francophile. I chose the white and blue shades but they do come in a beautiful array of colors.
Naturally, the next item on my list is a pencil holder. The one I currently have on my desk is one that I made in a pottery class when I visited the Miraval Resort & Spa back in October. It wasn't meant to be used as a pencil holder but it totally works as one. Mason Jars are another great option to use as pencil holders. For an elevated look, I highly suggest this cream chagrin holder by Aerin.

I never knew I needed a desk calendar until my mother gifted me a monogrammed desk calendar and easel set that I love! Each month comes in a different color and it rests on a gold-painted easel. It's très chic plus not a day goes by where I don't refer back to it and think of my mom:).
I am pretty old fashion when it comes to using a day planner. I love to write things down and I can't express the pleasure I derive from crossing things off my list once a task is completed. Do you ever feel this way too?
I do use my phone calendar for personal and work appointments, but all my blog and event to-do's get written in a daily planner by Day Designer. You can purchase these on Amazon or check out their entire 2021 collection on their site. In the past, I've purchased customized daily planners from Golden Coil. If planners are your thing, I highly suggest you check these out too and see which one better suits you better.
On my desk also sits a weekly overview pad that I use to jot down mostly personal to-dos, ie phone calls and appointments that need to be made and miscellaneous items that need to be purchased. I usually jot these things down the night before or at the beginning of the week.

I always try to buy myself flowers weekly as I spend a bulk of my time at my desk and flowers always seem to add color, beauty, and a bit of cheerfulness to my days.
I place my weekly bouquets in this glass vase by Aerin which happens to be on the sale at the moment!
I also have a velvet Aerin picture frame sitting on my desk and would like to add a smaller sized frame to complete the set.
Aerin's chagrin frames are gorgeous as well and come in multiple colors that are quite elegant.

Other nick-nacks I have on my desk are novels I'd like to read, miscellaneous blank journals by Papier, a couple of scented candles, and a tissue box. Though I don't currently have a trinket box, I think this floral porcelain one by Gucci would make for a nice accent – think jewelry, etc… I also always have a water tumbler filled with water and lemon, lip balm, and most recently have added a sage smudge stick and palo santo smudging sticks to the mix.

If you are wondering how all these items fit on my desk without looking like a hurricane, I do have a pretty large desk as it doubles for a night table so there's lots of space for my "stuff" for lack of a better word.
Last but not least, though not a desk accessory, I must include my giving shawl which I purchased at the Miraval. This sits on my chair and is so cozy, comfortable, and less than $60. I wrap myself in this daily and it keeps me warm.
What are your desk essentials? Please comment below.
Shop all desk accessories here: