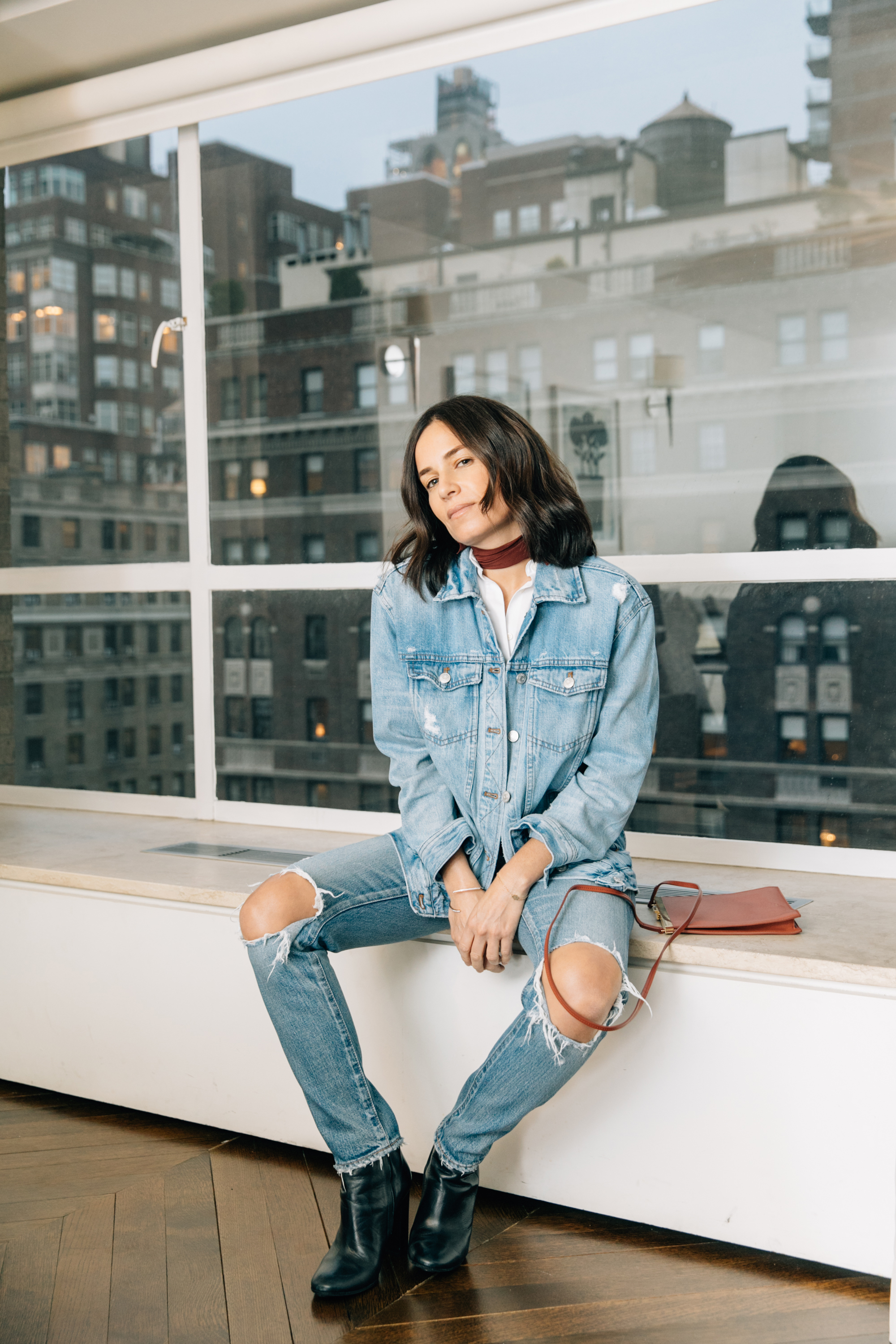 A few months ago I wrote a post on the cream silk blouse, an essential every woman should own. The post was a hit which got me thinking about posting a monthly must have fashion essential that may seem basic but really is anything but.
I decided to start with the denim jacket as it's a great layering piece, an all American classic – kudos to Levi's, and continues to remain forever cool.
I own a variety of denim jackets – cropped, fitted, oversized or classic. Though most of the colors I own are in shades of blue, I also own black, white and a red one, which for some reason I only wear when I travel. Not going to try and figure that one out.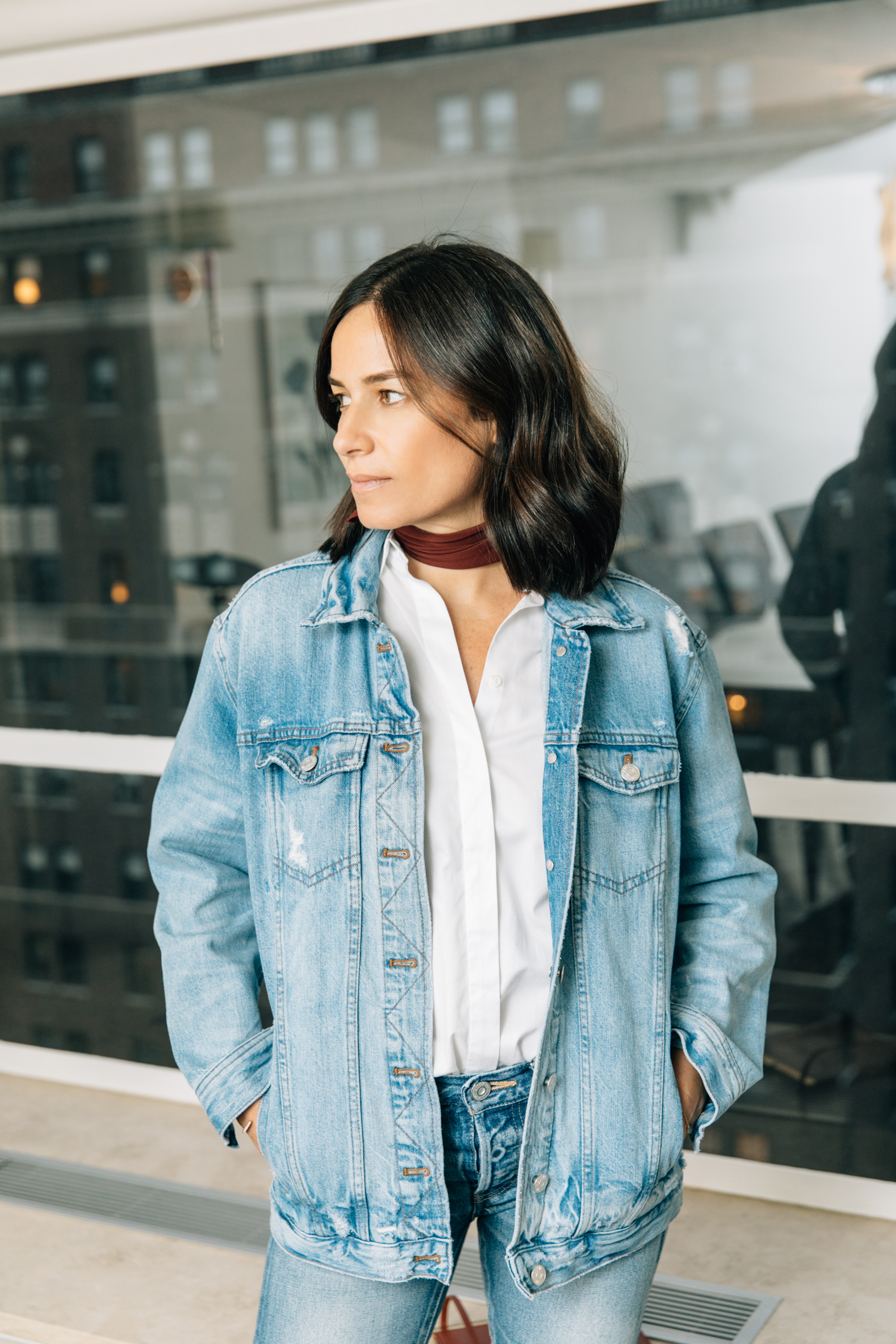 My most favorite denim jacket of the moment is the Madewell oversized one which I purchased on Net-a-Porter last spring. I had been on the lookout for a while ever since my fashionable daughter Vivian began wearing it. Needless to say, her oversized denim jacket worked it's way into my closet until I found the Madewell one, which has not coincidentally ended up in her closet. Luckily,  this jacket is well priced so I purchased another one, and now we can both "be twinning" as they say.
The oversized jacket has more of a relaxed and effortless looks and an added element of cool.
It's not a one size fits all when it comes to denim jackets. A lot depends on what I'm pairing it with.
In the spring and fall, I wear a denim jacket to the gym so I prefer a longer length or I'll tie one around my waist to hide my booty.
During the day, it depends on what I'm wearing and my mood. I could opt for the classic denim with a flowy dress or the oversized jacket for a little fun fashun. When the weather is a bit crisp, I layer a sweatshirt underneath or a fur vest over the jacket for some added warmth.
On cool summer nights and whenever I pack for a vacation, the denim jacket always comes with me. You can call it a trusty travel companion. On the occasion that it doesn't work with an outfit, I simply throw it over my shoulders.
When I think about the pieces in my closet that have the most staying power, the denim jacket is definitely one of them.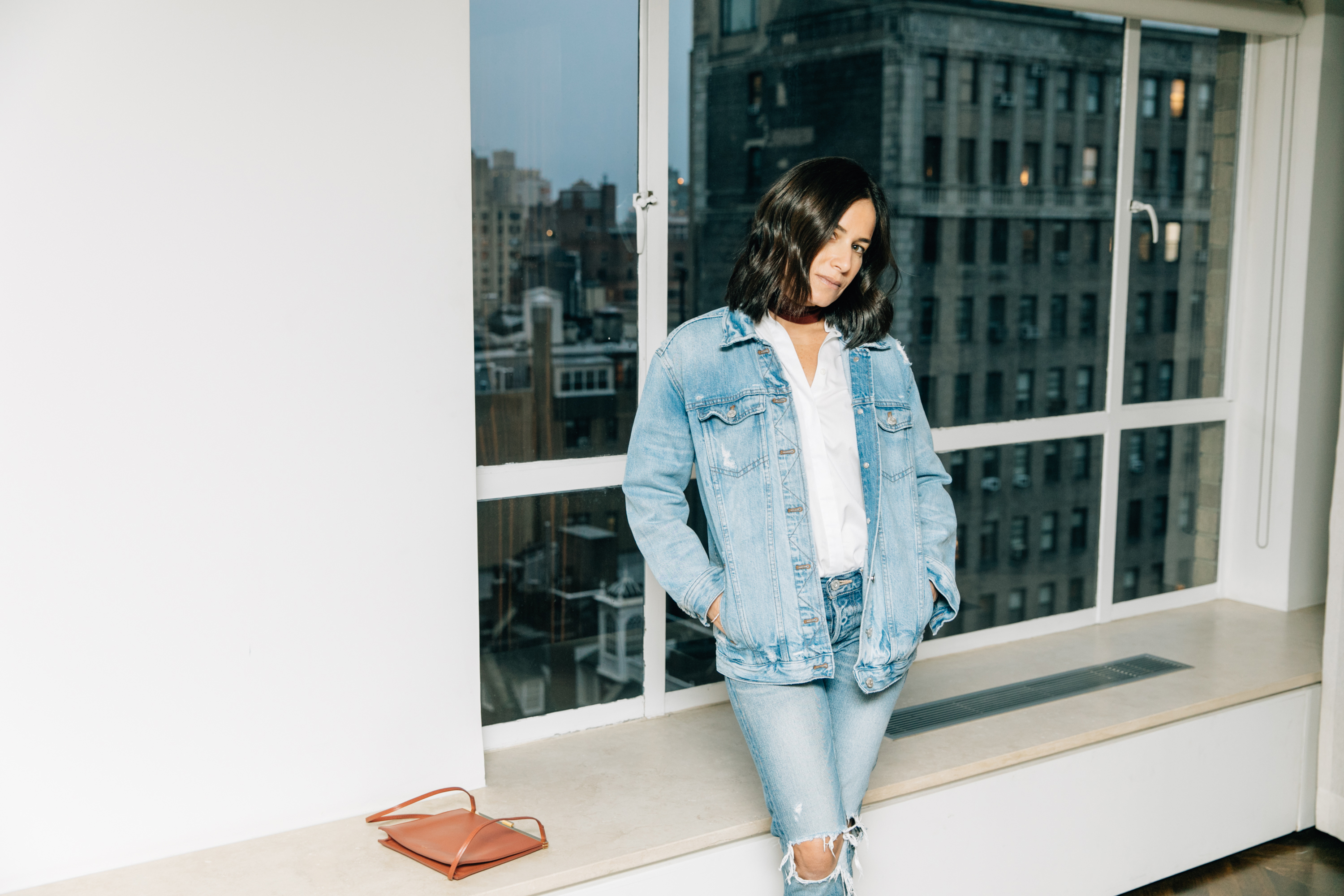 Shop oversized denim jacket here:

Shop classic denim jacket here:

Shop cropped denim jacket here: