This spring is all about cut outs. Designers showed off this trend by baring the shoulder, showing little peeks of the arm (perfect for the well toned bicep crowd) and placing cut outs above and below the bust line. Hell, there are cut outs everywhere but the bust…let's hold that for 2018.
Artfully placed cutouts add character and dimension. These dare to bare pieces are a perfect addition to up your "cool  girl" wardrobe this spring and summer.
I am wearing a gingham blouse by designer Marissa Webb.  Its femininity plays to both the cut out and ruffle trend – a 2 for 1 deal if you will.
I balanced this piece with a pair of black flare denim jeans. I feel that if the top bares more skin than shirt, definitely pair it with a more conservative piece.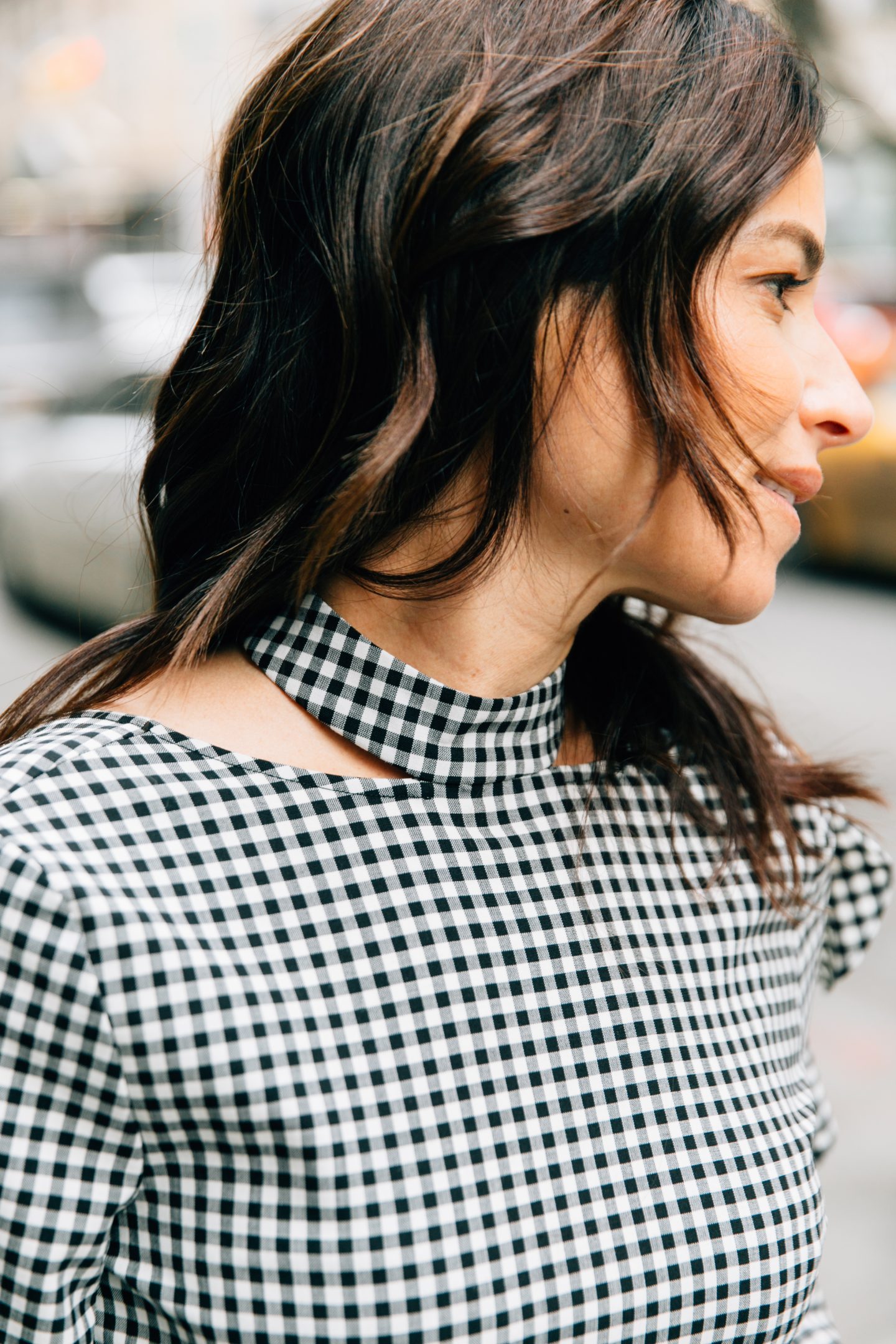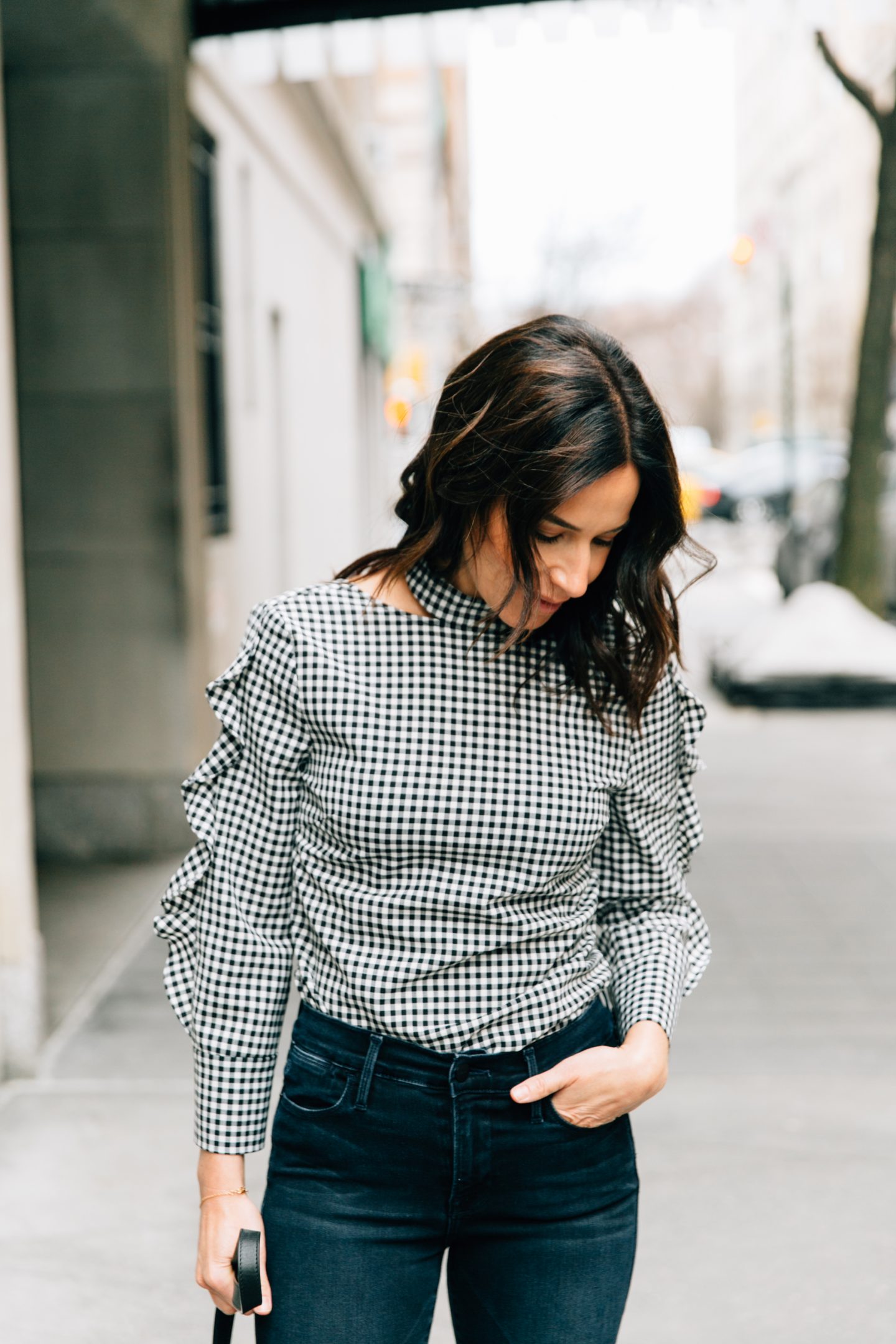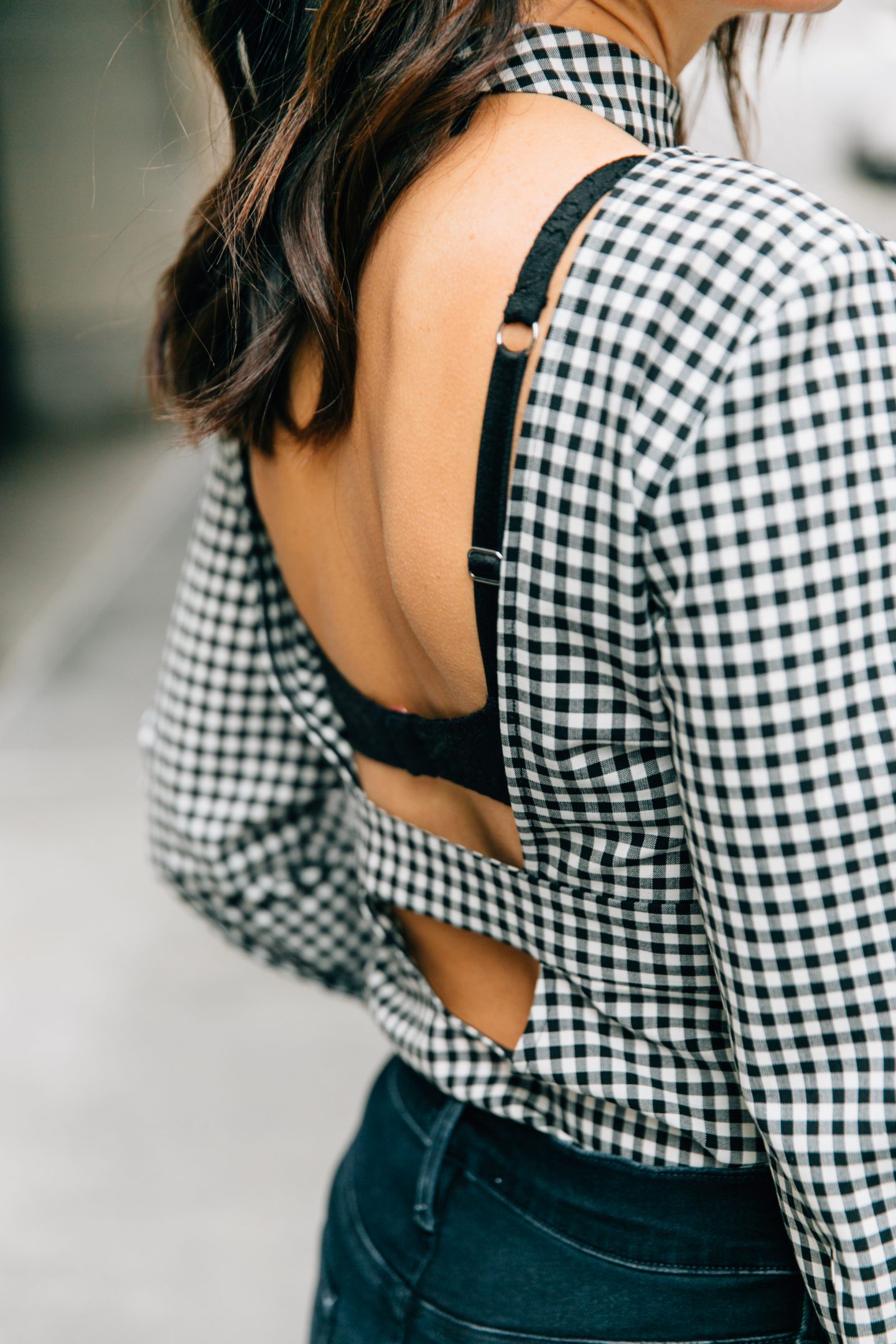 Here are some trending pieces!