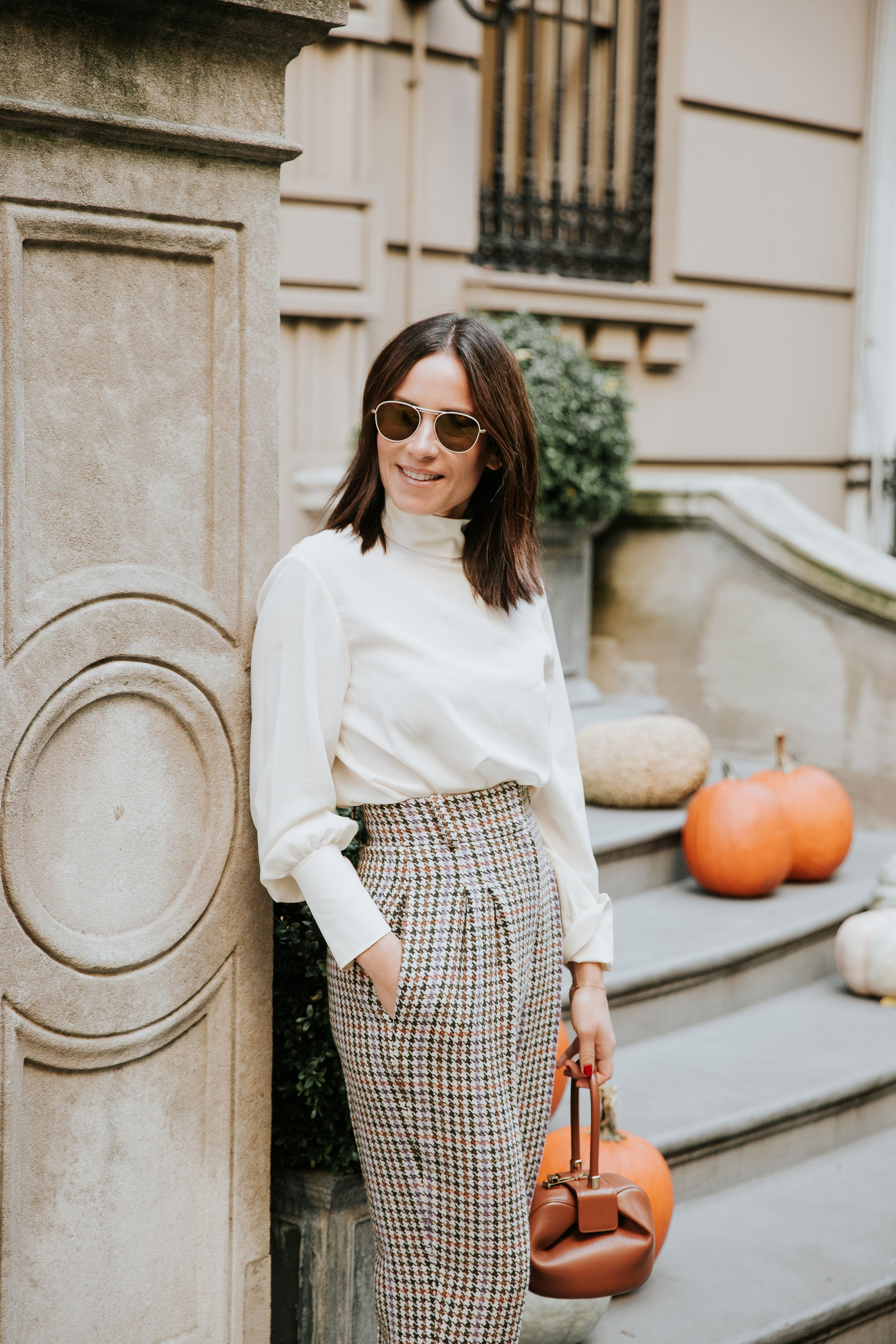 As a stylist, one of the essential piece I always recommend to my clients is the cream silk blouse. This is a must have staple in my wardrobe and also a great investment. They're classic, elegant, always in style and have a subtle sex appeal to them.
I also appreciate their versatility as they can be worn casually with jeans and trousers or an a-line skirt for a dressier night out on the town.
I personally style my cream silk blouse with a few buttons artfully left open so that you see just a hint of the bra line. When worn this way, I take advantage of my jewels and accessorize with pendants, artfully layered necklaces and chokers. I also like to roll the sleeves up for a cooler look.
If this little game of pee-ka-boo is too risqué, you can layer the blouse with a sweater, oversized blazer or cardigan, think preppy cool.
Currently in my rotation are ones by Theory and Vince. This season I upped my game and splurged on this cream silk blouse by Chloe. I love the chic high neck, pearl button side detail and I will justify the cost by amortizing the amount per wear (a great tool to justify any purchase).


I already see myself wearing this cream silk blouse with my high waisted plaid flared trousers and platform ankle booties. So excited to rock this look!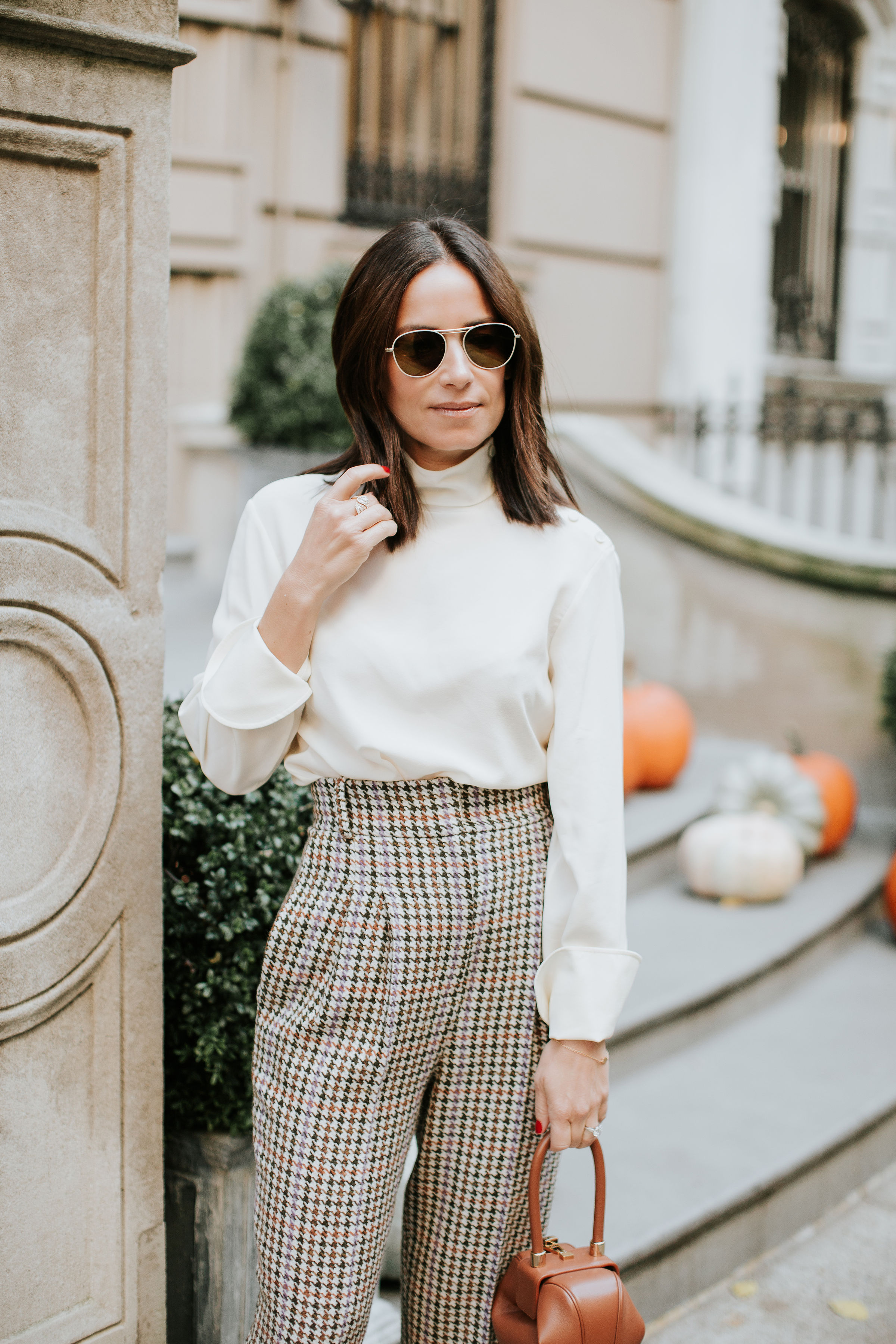 A more affordable priced version is this one by Marc Jacobs. For those who like a little more detail, L'Agence makes this cute slit open back one and Frame makes this pussy-bow style that can be tied or left undone. There are seriously so many cute options to chose from!
The only issue I have with silk blouses is that silk fabrics tend to make me sweat under my arms.
TMI? Perhaps, but thats how I roll.
It's an ongoing issue because I prefer natural deodorants which is not the most effective when it comes to anti perspirant. I currently deal with this by placing tissues under both arms until I arrive at my destination. By then, I somehow seem to cool off. The challenge is remembering to discard the tissues at the time arrival. I recently read about a Kopari deodorant which is supposed to be amazing. I will keep you posted. In the meantime, I'm not going to sweat the small stuff – for the sake of fashion.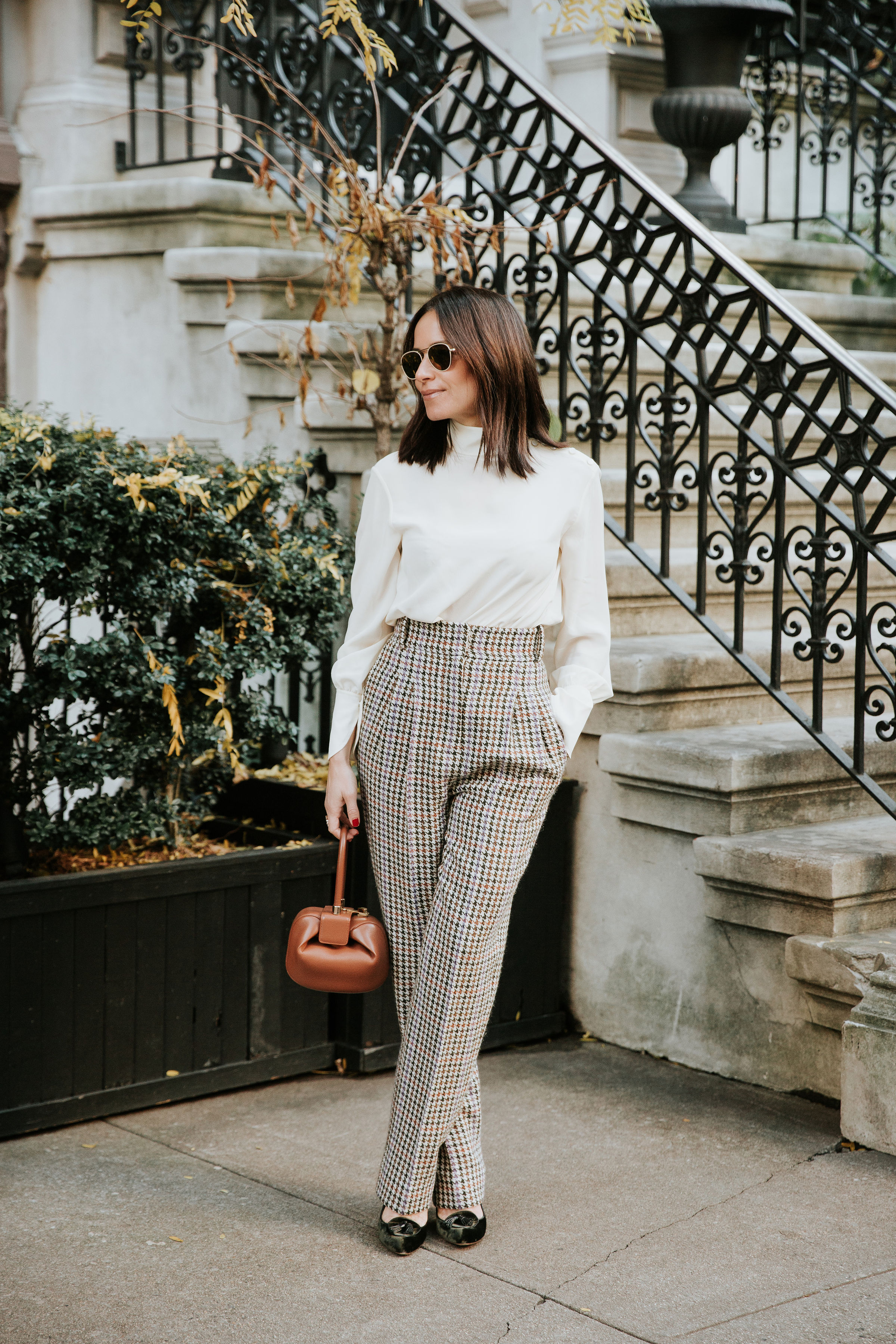 Shop designer blouses here:

Shop contemporary blouses here: