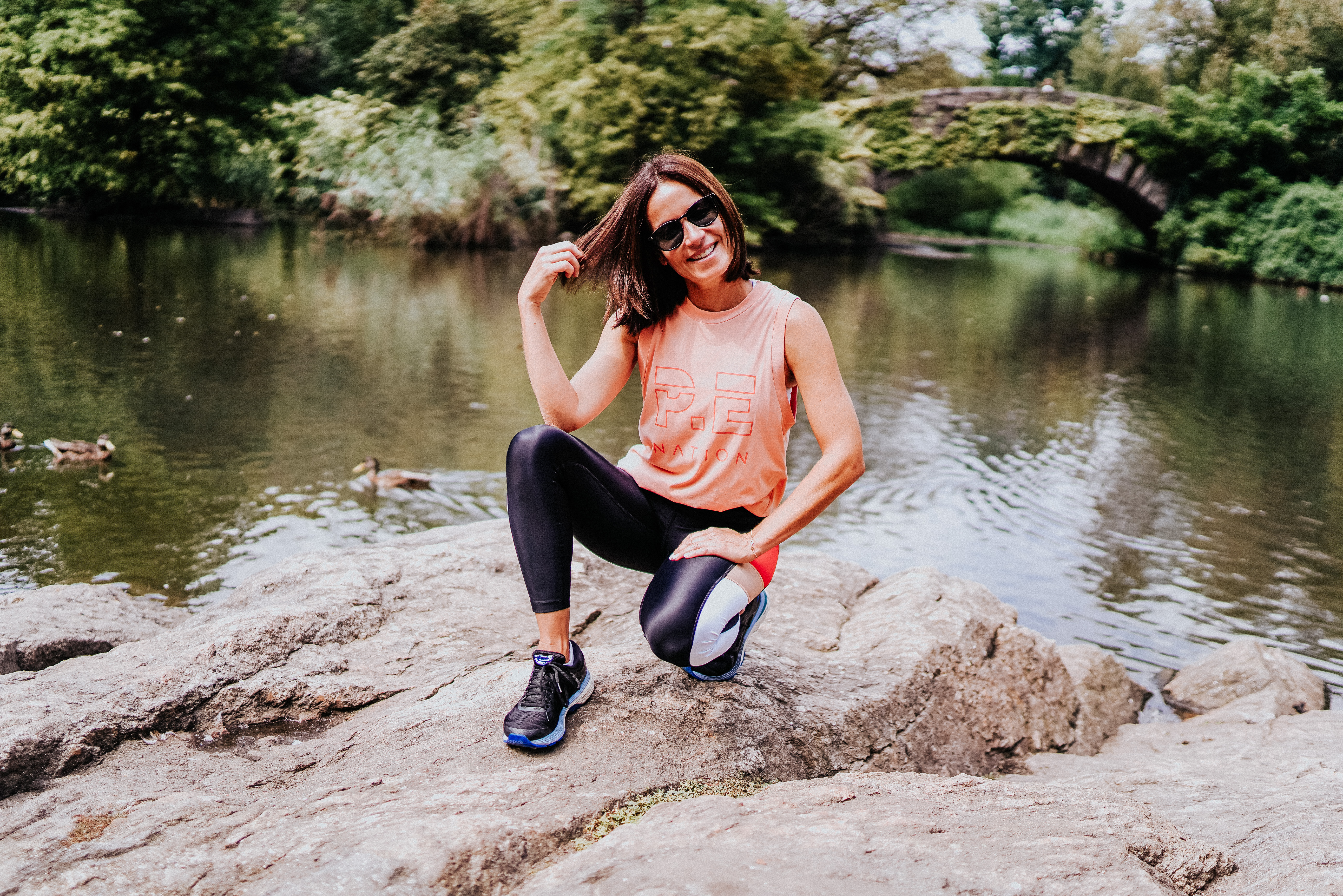 While living in a Manhattan high rise does not offer a backyard, I do count Central Park as my ultimate playground – 843 acres of lush lawns, 21 parks, 8 bodies of water, a zoo, a carousel, 2 ice skating rinks, 22 statues and 9,000 plus benches, who knew?
With fall officially here, now is the perfect season to take full advantage of what this urban oasis has to offer.
Take a walk or run around the Jacqueline Kennedy Onassis Reservoir which is 1.58 miles and boasts gorgeous views of the city skyline. Perfect opportunity for a cardio session with a view, or some selfies.
Speaking of photographs, Central Park offers daily guided walking photo tours where you'll be taken through the park and have the opportunity to capture architecture and natural wonders.
Take in the best views of Central Park at the newly renovated Belvedere Castle which was built in the late 1800's. This open air whimsical castle is a must see. Fun fact…Belvedere means beautiful view in Italian. How bellissimo!
Take a leisurely bike ride through Central Park or sign up for a guided bike tour that highlights the many landmarks in the park. For total relaxation, take in the views via a pedi-cab or a horse and buggy ride.
Some fun ideas for the kiddies are to visit the Alice in Wonderland Statue, the Central Park Zoo, take a ride on the carousel or rent a remote control boat at the Conservatory Water.
For some old school romance, take out a row boat by Central Park Lake and then grab a cocktail at The Loeb Boathouse.
Just wondering around the park with no set agenda can be entertaining as you're always bound to find a spontaneous performance and great people watching.
P.S. Loving this outfit by P.E. Nation – first time for this brand! Always fun to include a pop of color into my fitness wardrobe and always appreciate a little spandex in my day. While we got lucky with some warmer weather last week, this week, the temps dipped so I included a few jackets to keep you warm on your next Central Park adventure.
What's your favorite Central Park activity? Please share below!
 Shop outfit here: