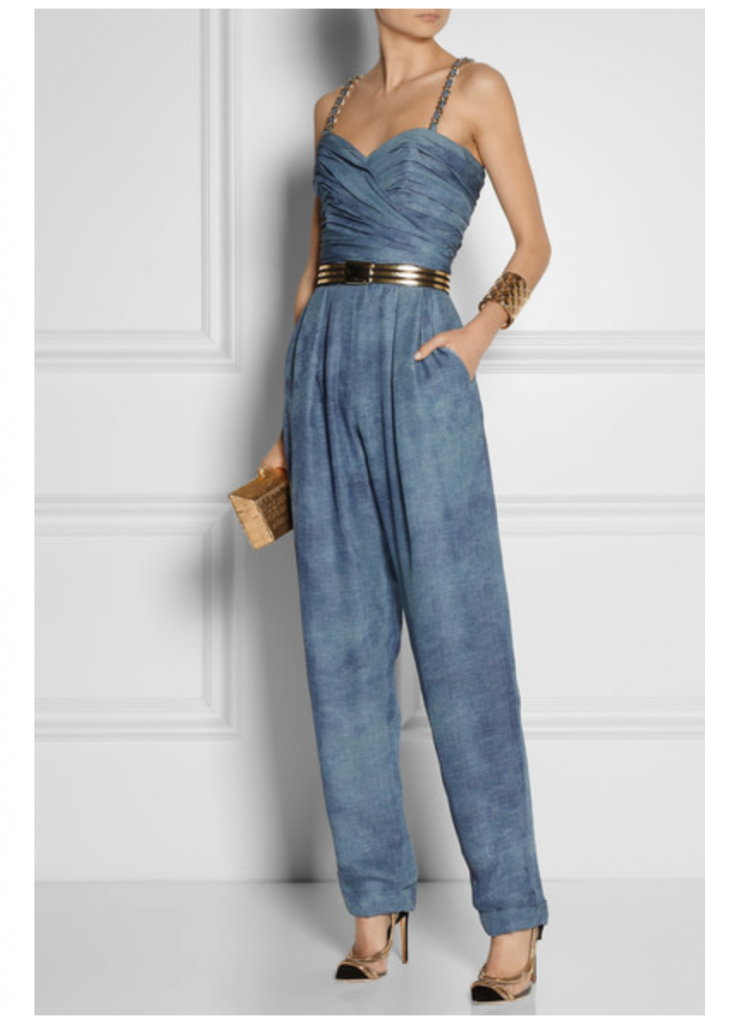 A few days ago I stopped by the beautifully curated boutique, Fivestory in NYC, and was instantaneously drawn to (among MANY other exquisite pieces) a blue denim colored silk-chiffon jumpsuit accented with gold chain shoulder straps by Balmain.
It looked at me and I looked back and that was that, we were in love. Then I looked at the $8200 price tag. The lovely sales lady told me it would be perfect for me and I agreed, given that I would need to wear it 8200 times to amortize the cost of the jumpsuit. Haha!
This gorgeous jumpsuit exudes an effortless yet glamorous, cool vibe and is versatile enough  to wear for day or evening. Definitely worth a splurge for those who can!  Someone please give this Balmain jumpsuit a home.