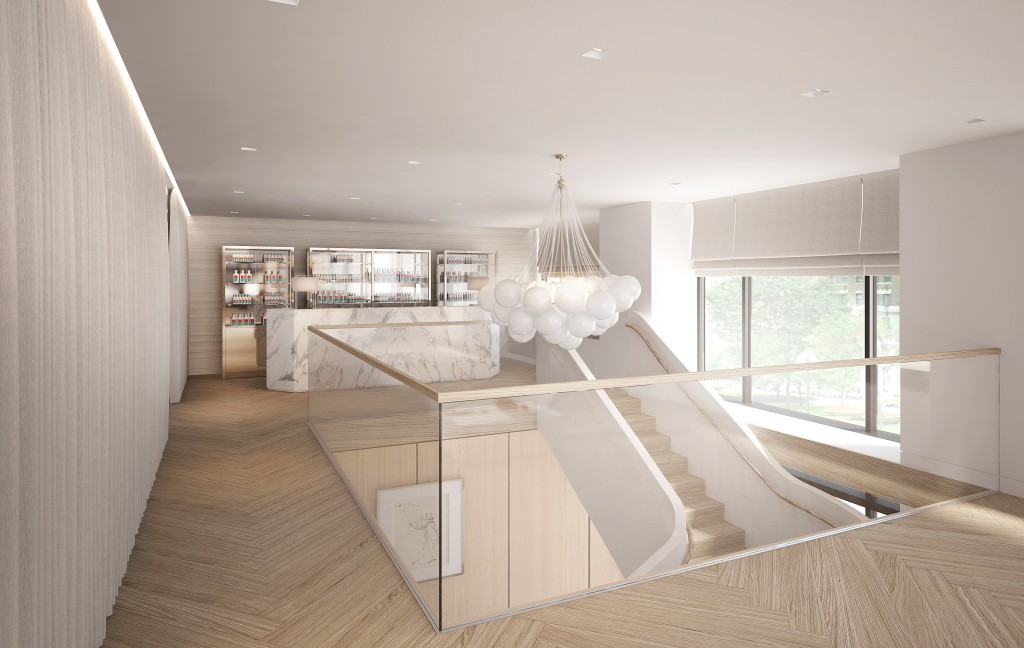 I have been a client of the Julien Farel Salon for almost nine years, and from the moment I exit the elevator door and enter this special oasis, I am given 5 star treatment.  There is always someone to greet me, someone to offer me a cappuccino and even lunch upon request. More importantly, this is done with a smile by his superior staff.
My services here have included exceptional manicures, pedicures, waxing, facials and the occasional blowout, always leave me feeling well maintained and relaxed.  The aestheticians are consistently invested in the satisfaction of their clients, and I believe this is what sets the salon apart.
In a few weeks the Julien Farel salon will relocate to a newly renovated 10,000  square foot space at the Lowe's Hotel on Park Avenue and 61st Street.
I would love to share my interview with Julien and offer you an inside look into his new salon and the spectacular services that will be offered
Julien, I know you were born in France, What brought you to NY?
"I relocated to New York City in 1992 to lead the Jacques Dessange New York Training School on Park Avenue.  When I arrived in New York, I didn't speak any English and only had $2,000 to my name.  I moved from apartment to apartment, sleeping on floors and couches in Brooklyn and working long hours."
When and where did you begin styling/cutting hair?
"I joined Jacques Dessange's team in 1987 in Lyon, France when I was 14 years old."
As a client of your salon for many years, I can say excellent service and commitment to customer satisfaction are what come to mind each time I enter and exit your doors.  The manicures, pedicures, and facials are consistently divine.  Is there anything else you would like to add that makes your salon a cut above the rest?
"We have a dedicated team of professionals that provide unparalleled service of anticipating our clients' needs and always being the expert in hair, skin, and body.  Our signature Julien Farel Anti-Aging Haircare Restore brings us a cut above the rest because it is a first-of-its-kind cleanse + treat + condition formula powered by our exclusive Anti-Aging Balance 'A2B' Technology that delivers high-grade bio-actives to the scalp, hair and follicle.  With this, we are leading the scalp care arena and creating the optimal environment for hair growth, leaving hair feeling stronger, healthier and more voluminous after just one use.  We use this power-packed product with all of our cuts and blowdrys for never-before-seen results."
You currently have salons in NYC, Miami and Cabo San Lucas.  Do you have plans for future locations.
"Always!  We are relocating and expanding our Madison Avenue flagship to the Loews Regency, where we will open the 10,000 square foot Julien Farel Restore Salon & Spa.  As we are expanding our haircare distribution internationally in some of the top luxury retailers in the world, we are always thinking about what other opportunities there are for expansion.  We do this all to spread that magical moment of looking and feeling your best to the entire world."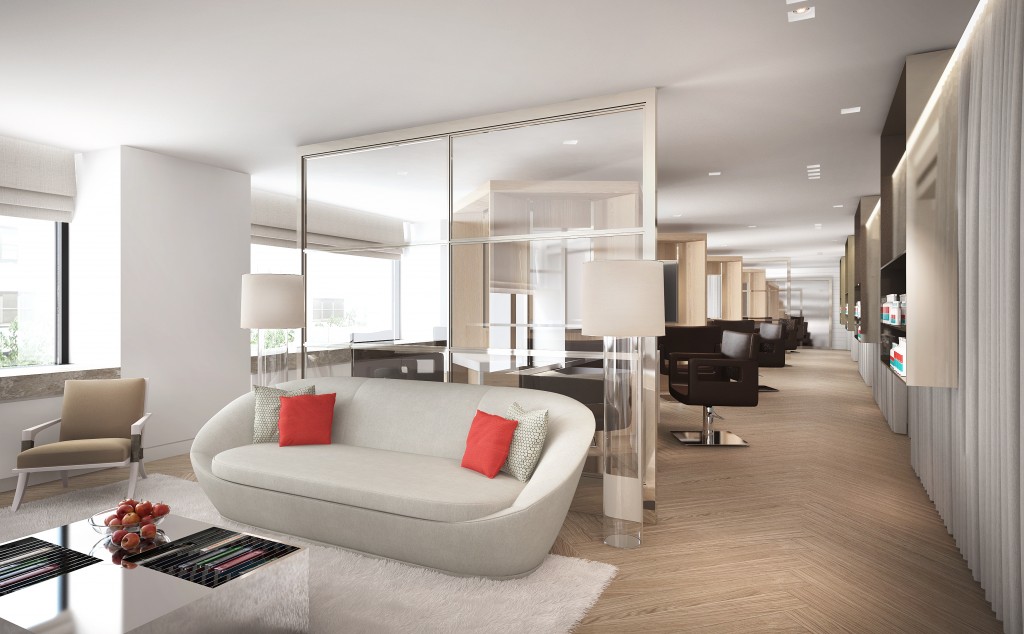 What has been your proudest moment thus far as a stylist?
"Seeing my name on the store front of all of my locations in NYC, Miami and Cobos San Lucas were the proudest moments for me.   Having my salons not only survive, but also flourish in New York, where the competition is tough and only the crème de la crème can make it, is the ultimate reward"
From a man's perspective, what do you think most men look at as a "must" for women to maintain themselves?
"Power Hair gives you the competitive edge to perform at your highest level.  A bold cut that is based on the architecture of your face and silhouette, and reveals your personality can give you the confidence to conquer the world. And, confidence is the sexiest part of a woman."
Your new salon, scheduled to open this March, is being designed by architectural design firm Meyer Davis.  Can you describe the décor and vibe you wish to create?
"The Julien Farel Restore Salon & Spa will be a beauty oasis that refreshes the mind and body while feeling extremely comfortable in a home away from home environment."
I am so excited for the grand opening of your state of the art 10,000 sq ft salon at the Loews Hotel in NYC.  Can you tell my readers some of the new and exciting services that will be offered there?
"We are launching the 'Power Beauty' menu, exclusive to Julien Farel, which is created for the business traveler or time-starved professional who wants effective services in an efficient amount of time. Power services range from the 'Power Hair' and 'Power Highlights' to 'Power Manicures and Pedicures'.  We are also elevating our grooming experience for men with a full-service men's-only floor called JF Men."