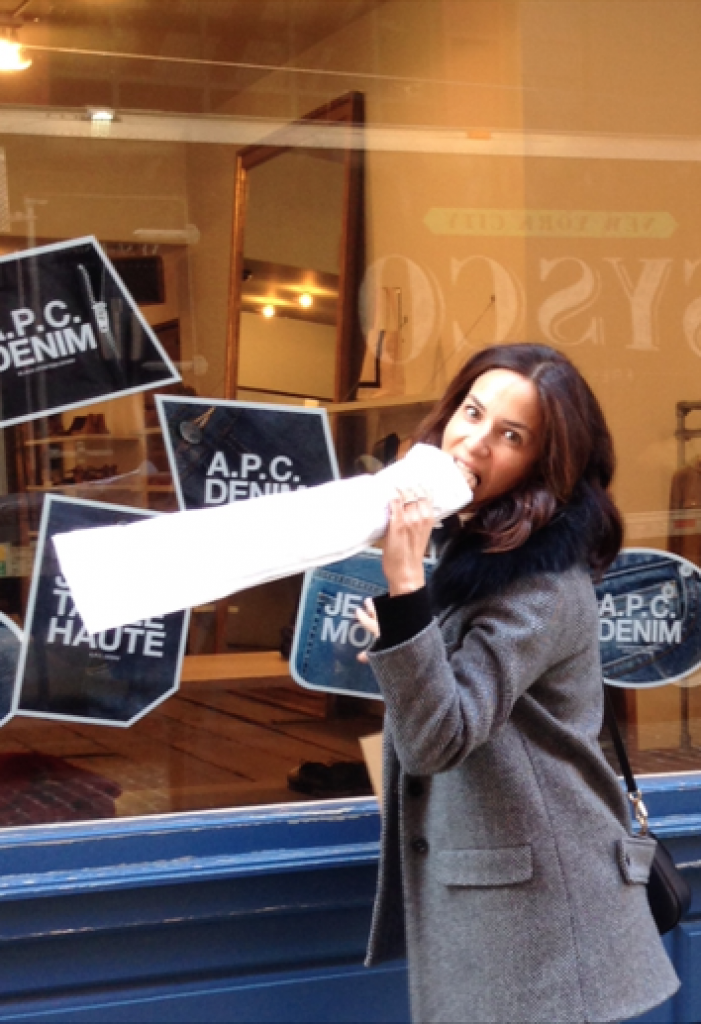 For those of you who hunger for a little taste of France but don't want to take a bite out of that baguette or can't hop on the next flight to Paris, here are two of my favorite authentic French labels that can satisfy that craving: Maison Kitsune and A.P.C.
I would recommend visiting both boutiques in order to experience the vibe of the label.  Both of these brands represent the quintessential French woman.  Their clothes are classic, timeless, well made and are the French version of American prep.
Each season I make sure to stop by both of these shops.  I am always certain to find covetable pieces that become staples of my everyday wardrobe.
Maison Kitsune is located at 1170 Broadway, New York, N.Y. 10001
A.P.C. is located at 131 Mercer Street, New York, N.Y. 10012
Fais de bons achats or happy shopping!!!