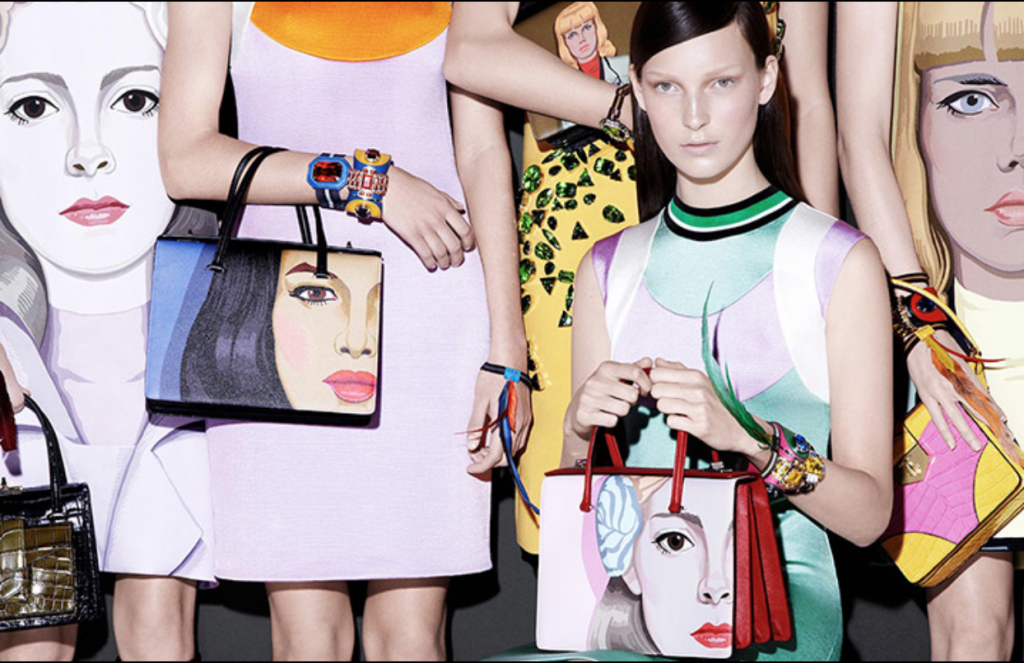 When I viewed the Prada Spring/Summer Collection on line for the first time a few months ago, I was bewildered.  It was a certain fashion statement that I couldn't relate to at the time because it was too avante garde for me.
The collection needed some thought and serious analysis. I knew it was a special collection, one that definitely caught my attention, and after some reflection I had a change of heart.
I was drawn to the colorful images printed on the skirts and dresses. The portraits were arresting and the intensity of the eyes spoke to me in a way that made me appreciate the artistic quality of the collection.
The images can also be found on this seasons pocketbooks and clutches.  Being the more practical girl that I am, I'm thinking of carrying out this Prada fantasy with the clutch.