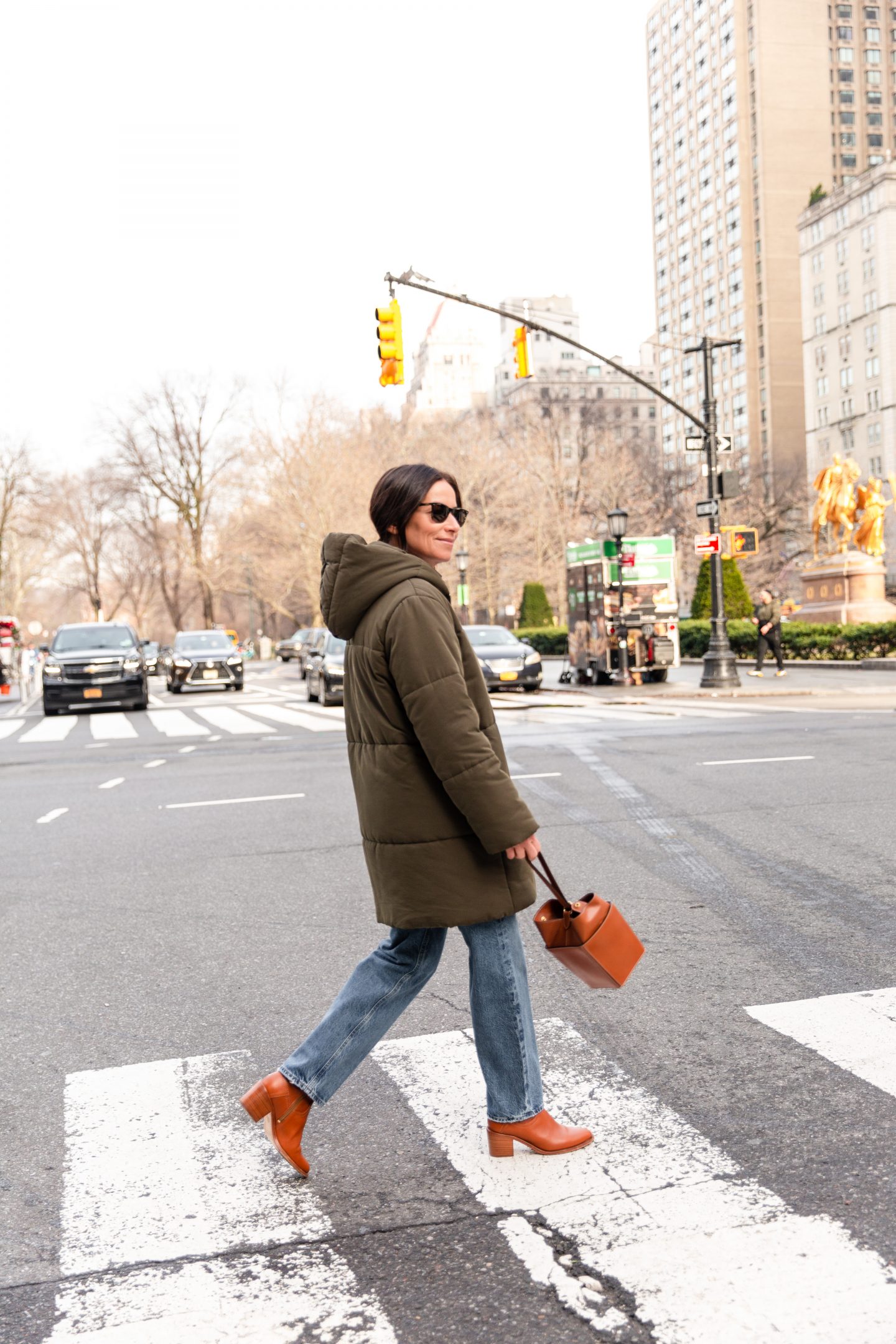 It's officially time to bundle up as in it's time to say YES to the warm winter puffer!
A winter puffer is an absolute must-have. The ultimate outerwear piece, it keeps us warm and toasty as the temps continue to dip this season.
The winter puffer can also be quite fashionable and stylish as seen in this season's edit below! Wear yours to grab your morning cup of Joe, to the gym, for brunch, and beyond.
The Long Puffer

When it comes to the long puffer, I'm all about Mackage's black down coat. I love the a-line style and the optional belt makes for a flattering statement silhouette.
This chic, heavy-weight black fitted down puffer coat, also by Mackage, is at the top of my list. Need I say more? As a matter of fact, I do. This coat is made from a nordic tech weave, not to mention water and wind resistant – sounds pretty legit to me.
Additionally, this Marni reversible hooded down coat which just so happens to be on sale is another great option. I'm a sucker for the green tone and the loose fit throughout the frame which allows for heavy sweater layering.
The Puffer Jacket

When it comes to the puffer jacket, it's worth checking out this chic grey cashmere and wool down jacket by Moncler. This super luxe style is quilted and padded with heat-trapping down. It also features a high neck and hood. How's that for warmth?
This heavyweight soft nylon jacket by Ienki Ienki is another favorite this season. As I mentioned, I'm all about greens and khaki tones. I will say, I do prefer this worn without the belt. Just a personal preference but… you do you!
The Cropped/Short Puffer

How I love the cropped puffer, let me count the ways… Whatever this lacks in coverage, it makes up for in style.
Khaite's high-neck black cropped puffer jacket is a statement piece, one that can elevate a basic outfit, from a simple dress to your favorite trousers.
This nylon jacket by Aspesi is a bomber style and is currently in my shopping cart – a very versatile winter puffer (and it happens to be on sale).
And here you have the long and the short of it – pun intended.
Hope you all keep warm and carry on this season!