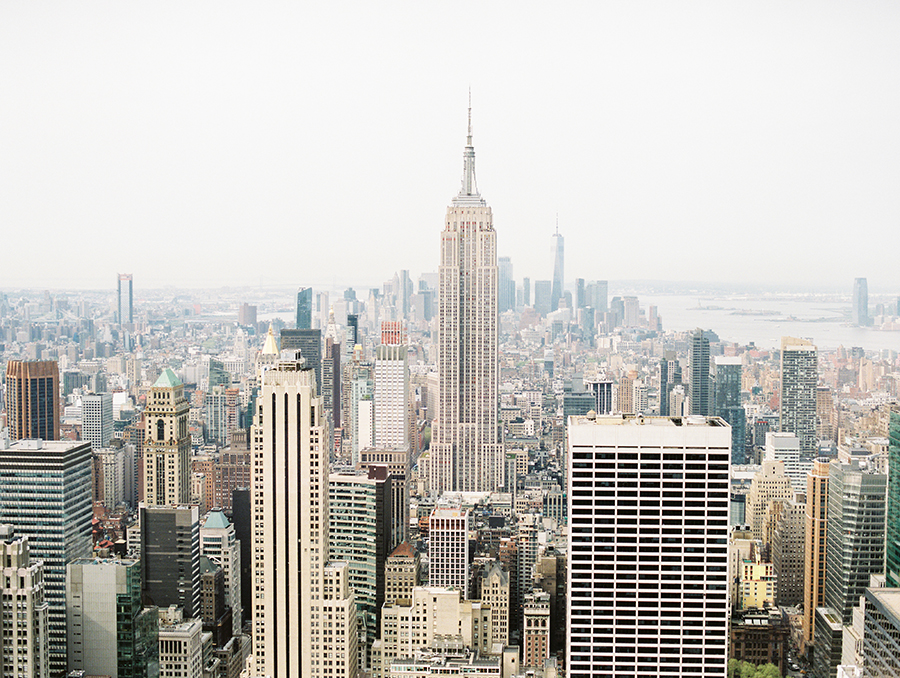 It's hard to believe I will be heading back to NYC next week. Where has the summer gone??? While I am sad to leave my beachy home town behind, I am excited for what awaits me in the Big Apple. I did my homework, and there is so much happening!
New York Fall Activities to Add to your List This Season:
1- First and foremost is the Dream Machine exhibit, located in Williamsburg, Brooklyn. This interactive unique experience explores the mysterious world of the sleeping mind. Be sure to check this out asap as this is scheduled to close on September 9th.
2- For the ultimate sugar high, you must visit Candytopia located at 145 West 32nd Street at Penn Plaza. This interactive art installation is literally eye candy and will surely satisfy your sweet tooth. Tickets available through November 15th. Check out the website here.
3- Another fall pop up that I discovered trolling through my friend Nikki Kule's Instagram, is the Color Factory. This is also an interactive exhibit located in SOHO and is a collaboration of many artists who tell their stories through color. Crayola, eat your heart out.
4- I turned to one of my dearest friends and art consultant Eleanor Cayre, who advised me about a new upcoming exhibition that is a big deal for art lovers, especially Andy Warhol fans in particular (me, me!). The Whitney will be holding the first Warhol retrospective in 30 years beginning November 12th through March 31st, 2019. A must see!
5- There are so many fantastic Broadway openings this season. Check out the calendar here. My eyes are on Tootsie and To Kill a Mockingbird. While I'm not pining for King Kong, it makes for the perfect mother/son date.
6- For the fashionista, New York Fashion Week begins on September 6th and runs through September 14th. While all shows are by invite only, no-one says causal gawking outside the shows is prohibited. See schedule here.
If gawking isn't your thing, check out Refinery 29's interactive exhibit, located in Brooklyn. Each room is designed by retail brands, artist or celebrities. This engagement runs through fashion week only.
7- Get your game on at the US Open. No end of summer is complete without watching your favorite tennis star. Easy for me to say, I haven't been yet, but this may be the year! See schedule here.
8- Looking to rock out? There are so many concerts scheduled for fall that I'm stoked about.
Think Ziggy Marley, Paul Simon, Tom Odell, Gipsy Kings, Lenny Kravitz,
Bruno Mars, Pink Martini, Maroon 5, Snoop Dogg just to name a few. I can't name the rest…I might be getting too old to recognize all the artisits. Nine Inch Nails anyone?
9- The iconic Four Seasons Restaurant has reopened at a new location at 42 East 49th Street.
Cant wait to dip my fork into this one.
10-The it fashion shopping destination in Milan, 10 Corso Como is set to open its first location in South Street Seaport during fashion week. I never had the chance to visit this shop in Milan and and am so excited to finally check out out this mecca of fashion, design and art. The space will also include an Italian café and restaurant, outdoor garden and photo gallery. How's that for bellisimo?
11- Last but not least, those looking for a one night stand, be sure to check out the roof top at the Metropolitan Museum of Art for cocktails and breathtaking views on Friday evening, September 14th.
For a night of good deeds, good laughs and good music, buy tickets for the Good + Foundation charity event on September 12th at 7:00PM. I used to be on the committee for this worthwhile organization founded by Jessica Seinfeld.  See details here.
Any upcoming events or special New York fall activities you're excited about? I would love to know. Please share below!