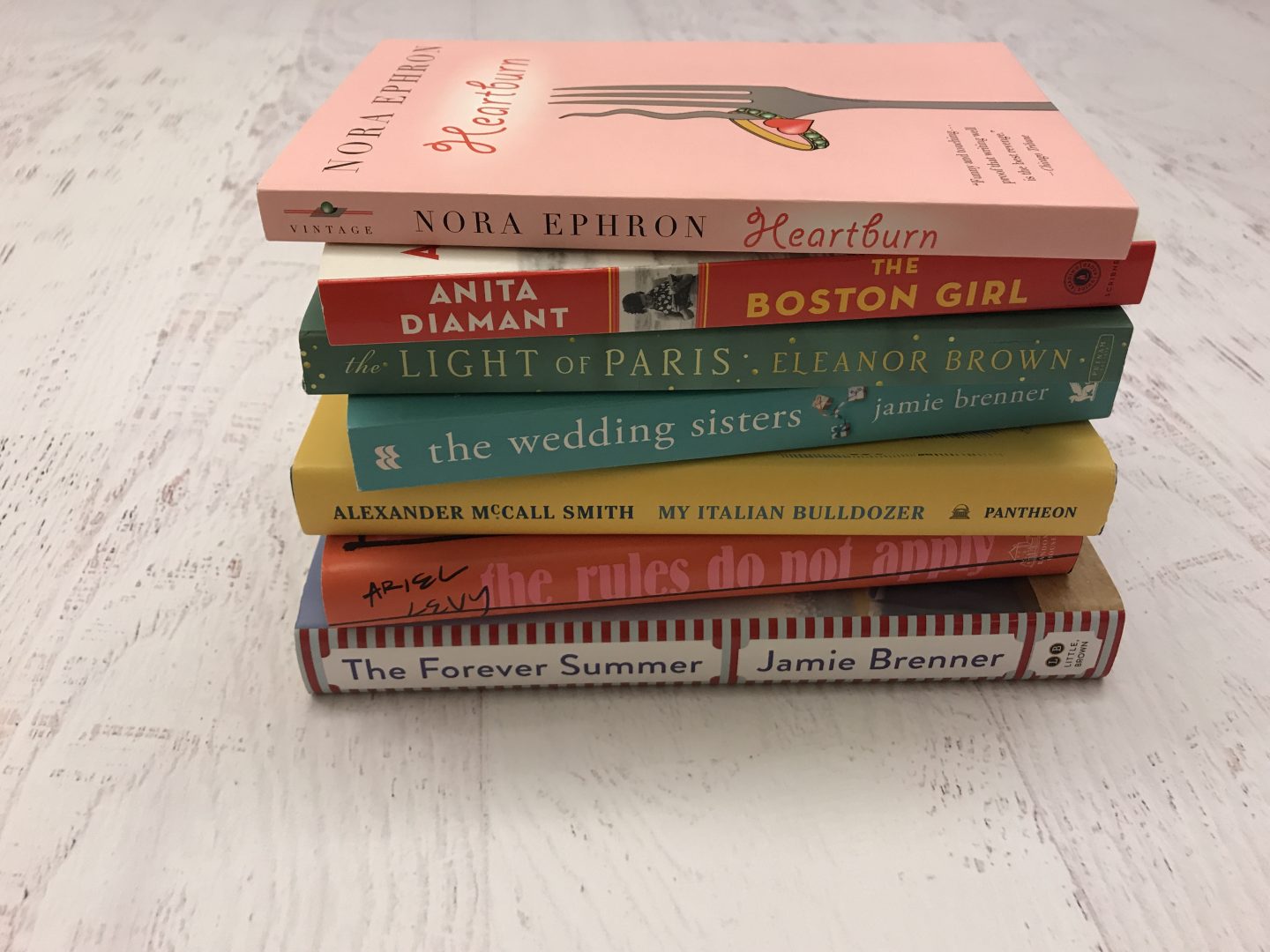 One of my favorite summertime activities is reading. On most weekends, I can be found in my backyard, laying poolside with a book in one hand, a glass of rose in the other.
On any given weekend, you will never find me with a murder mystery, or any type of gruesome, gory, depressing, violent, anxiety proving novel in hand.
These days, I gravitate towards novels set in dreamy locations, preferably during summer. Though I'm most game for humor and happy endings, I can totally handle and appreciate family sagas, complex interpersonal relationships, tales of adventure and biographies.
With this in mind, I recently spent a lovely afternoon in Barnes & Noble amassing my summer book collection. I have a soft spot for bookstores as it evokes childhood memories of Saturday evening outings with my father to the book store.
Here are the books you'll find me reading:
For those who'd like to be whisked away to Paris and Tuscany:
The Light of Paris by Eleanor Brown
My Italian Bulldozer by Alexander McCall Smith
For those who enjoy romance, marriage and a dash of scandal:
Heartburn by Nora Ephron
The Wedding Sisters by Jamie Brenner
The Forever Summer by Jamie Brenner
For those who appreciate historical fiction and memoirs:
The Boston Girl by Anita Diamant
The Rules do not Apply by Ariel Levy
Disclaimer: Though this last choice is a murder mystery, it is an exception to my list as glamour and humor dominate the pages.
Party Girls Die in Pearls by Plum Sykes.